Vietnamese Blogger "Mother Mushroom" Is On Her Way To The US After Being Released From Prison
Nguyen Ngoc Nhu Quynh, known online by her handle, was serving a decadelong sentence when she was freed on Wednesday.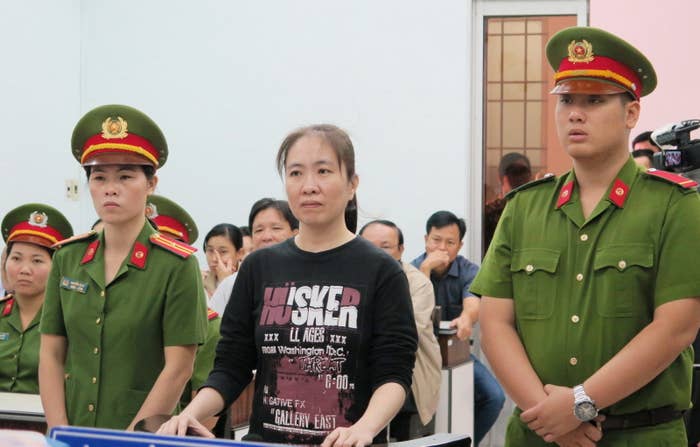 One of Vietnam's best-known dissidents was released from prison on Wednesday, where she was serving a 10-year sentence for online posts critical of the government. She has departed for the United States.
39-year-old Nguyen Ngoc Nhu Quynh — best known by her online handle "Mother Mushroom" — was released after spending two years of her sentence in jail, according to news reports. Her case had become a cause célèbre at a time when Vietnam's government is waging a crackdown on online dissent, and her arrest sparked rebukes from international human rights groups and governments.
Her release came during a visit to Vietnam by Secretary of Defense Jim Mattis, though it's unclear exactly what role the US played in the decision. The Trump administration has not prioritized diplomacy on human rights issues in the country, and Trump did not raise the issue of human rights in public during a visit last year.
On Facebook, her friends and supporters celebrated her release, wishing her family "congratulations."

She was best known for writing about taboo subjects from politics to environmental degradation, and was one of dozens of people jailed in Vietnam over the past two years for criticizing the government.
"While Mother Mushroom is no longer imprisoned, the condition for her release was exile and there are over one hundred people languishing in jail because they peacefully spoke their mind – in public, on blogs or on Facebook," said Nicholas Bequelin, Amnesty International's regional director for East and South East Asia in a statement.

Human rights groups criticized the government for forcing her to leave the country, even as they praised the decision to release her.