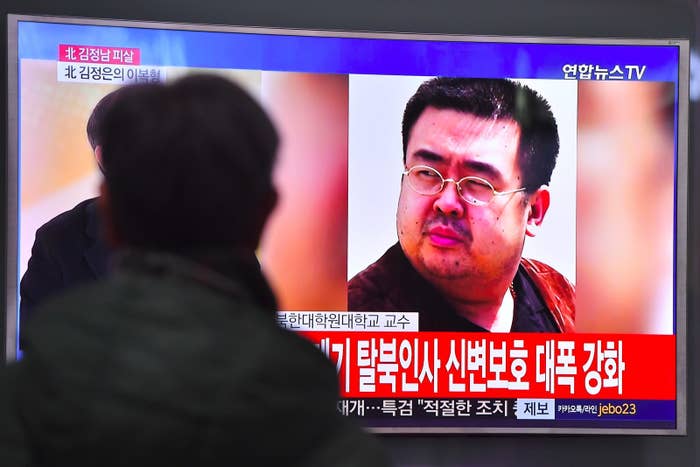 Three people, including two women, have been arrested after North Korean leader Kim Jong Un's older half-brother — known for his criticism of the nation's leadership — was killed under mysterious circumstances on Monday, according to Malaysian police.
Kim Jong Nam, 46, was at an airport in the Malaysian capital to catch a flight to Macau when he was attacked, the Associated Press reported, citing an unnamed senior Malaysian official. Kim, whose travel document identified him as Kim Chol, then died on the way to the hospital.

Malaysian police said in a statement that a woman carrying Vietnamese travel documents had been arrested early Wednesday morning. The police said she was alone at the time of the arrest, and had been identified from CCTV footage. A second woman was arrested later, Malaysian authorities told the AP and Reuters. A man, believed to be the second woman's boyfriend, was arrested late Wednesday, a Malaysian police officer confirmed to the AP.
On Wednesday, South Korea's intelligence director, Lee Byung-ho, told lawmakers in his country that Kim Jong Un had issued an assassination order against his brother in 2011, the Wall Street Journal reported. Lee Cheol-woo, one of those lawmakers, added that the order has now been carried out, according to the Journal.
After the killing, a CCTV still showing a woman dressed in a white, long-sleeved T-shirt emblazoned with "LOL" circulated in Malaysian media, purporting to show a suspect in the killing.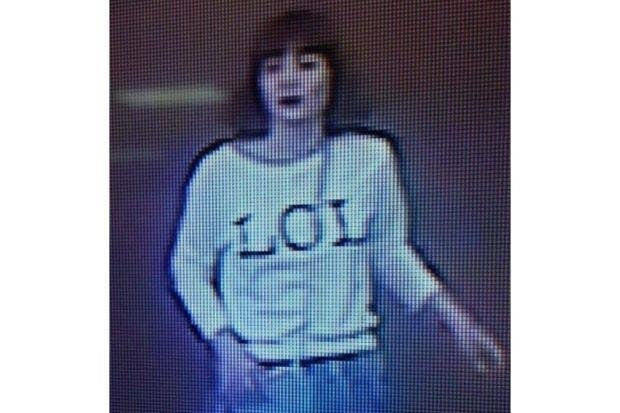 When asked if the woman shown in the still was the first woman who was arrested, Deputy Inspector General of Police Tan Sri Noor Rashid Ibrahim said: "It is her," according to Malaysian news outlet The Star.

"We recognized her from the footage and picked her up. We are holding her in the Selangor police headquarters for questioning. Yes, we believe she was involved in the incident on Monday," he said.
Kim is best known in the West for an embarrassing incident in 2001 when he was caught at an airport in Japan trying to use a fake passport from the Dominican Republic. He told immigration authorities at the time he had wanted to go to Tokyo Disneyland.

That snafu is widely believed to have caused a rift between him and the rest of the Kim clan, and stymied any hope that Kim Jong Nam might have succeeded his father, the late North Korean leader Kim Jong Il.
South Korea's TV Chosun reported that Kim was killed when two women attacked him with poisoned needles at the airport, citing anonymous sources. BuzzFeed News could not confirm those details.
Little is known about North Korea's top leaders, and unsubstantiated rumors — including that Kim Jong Un's uncle Jang Song Thaek was fed to a pack of dogs — have occasionally surfaced in the press and been disproven.
Police said in a statement that the investigation was ongoing and that they are trying to determine the cause of death.

Kim reportedly spent much of his time abroad, and had become a vocal critic of the North Korean leadership in recent years. A 2012 book by Japanese journalist Yoji Gomi that drew on dozens of emails and interviews from him quotes him as calling Kim Jong Un a mere figurehead.

He also repeatedly criticized dynastic succession in North Korea, saying the transfer of power to the third generation was "unacceptable."
Malaysia has diplomatic relations with North Korea, and Malaysians can travel to the isolated country visa-free. North Korea has sought to draw in Malaysian tourists, and also imports goods including palm oil from the country.
The Kim clan has ruled North Korea for three generations, starting with Kim Il Sung, and its embrace of dynastic succession is unique among communist countries.