BANGKOK — Thailand's King Bhumibol Adulyadej, the world's longest-serving monarch and a unifying leader through decades of political tumult, has died after years of deteriorating health, the palace said Friday.
The 88-year-old king was widely revered and beloved by many in Thailand, which is a constitutional monarchy currently ruled by a military junta. Because he ruled for more than 70 years, the vast majority of Thai people have never lived under the rule of another monarch.
People gathered outside Siriraj Hospital in Bangkok, wiping away tears and phoning loved ones in a massive outpouring of emotion. They had monitored the news all evening for word of the king's condition. Many observed a respectful silence.
In a country that has endured near constant political instability, including more than a dozen military coups in recent history, the king had been the most important unifying force. The junta took power in the most recent coup in 2014, but its authority is drawn from the monarchy.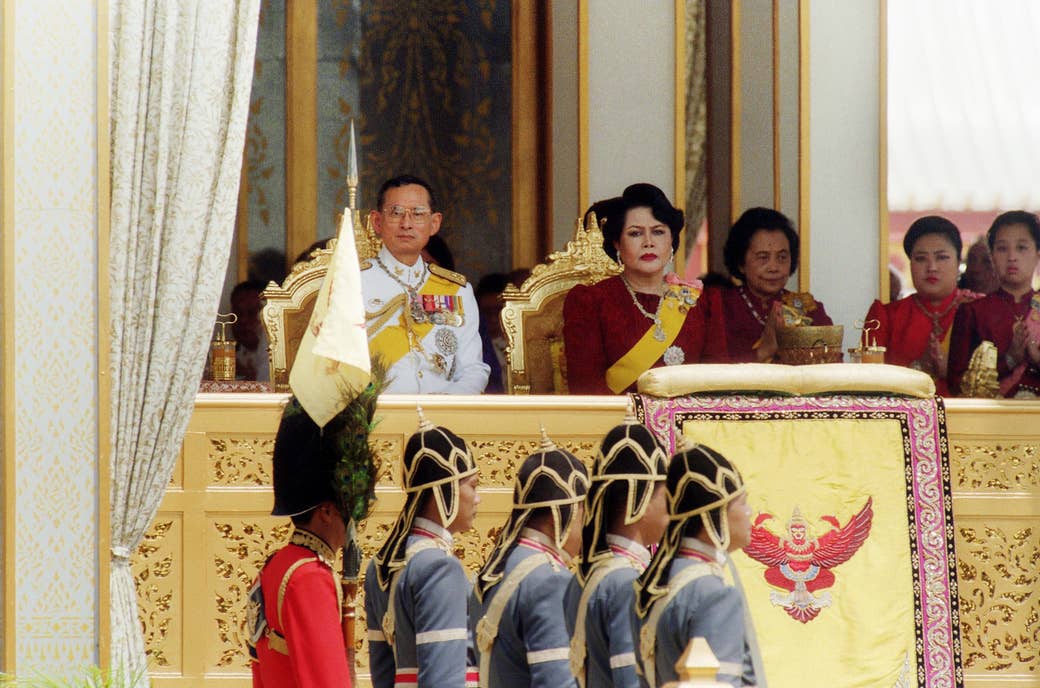 Bhumibol was born in Cambridge, Massachusetts, in 1927 while his father was studying public health at Harvard. The family returned to Thailand a year later, and he was later schooled in Switzerland, along with his brother and sister, until the end of World War II.
Bhumibol's ascent to the throne in 1946 came after his older brother was found shot in the head in his palace bed in a case that remains shrouded in mystery.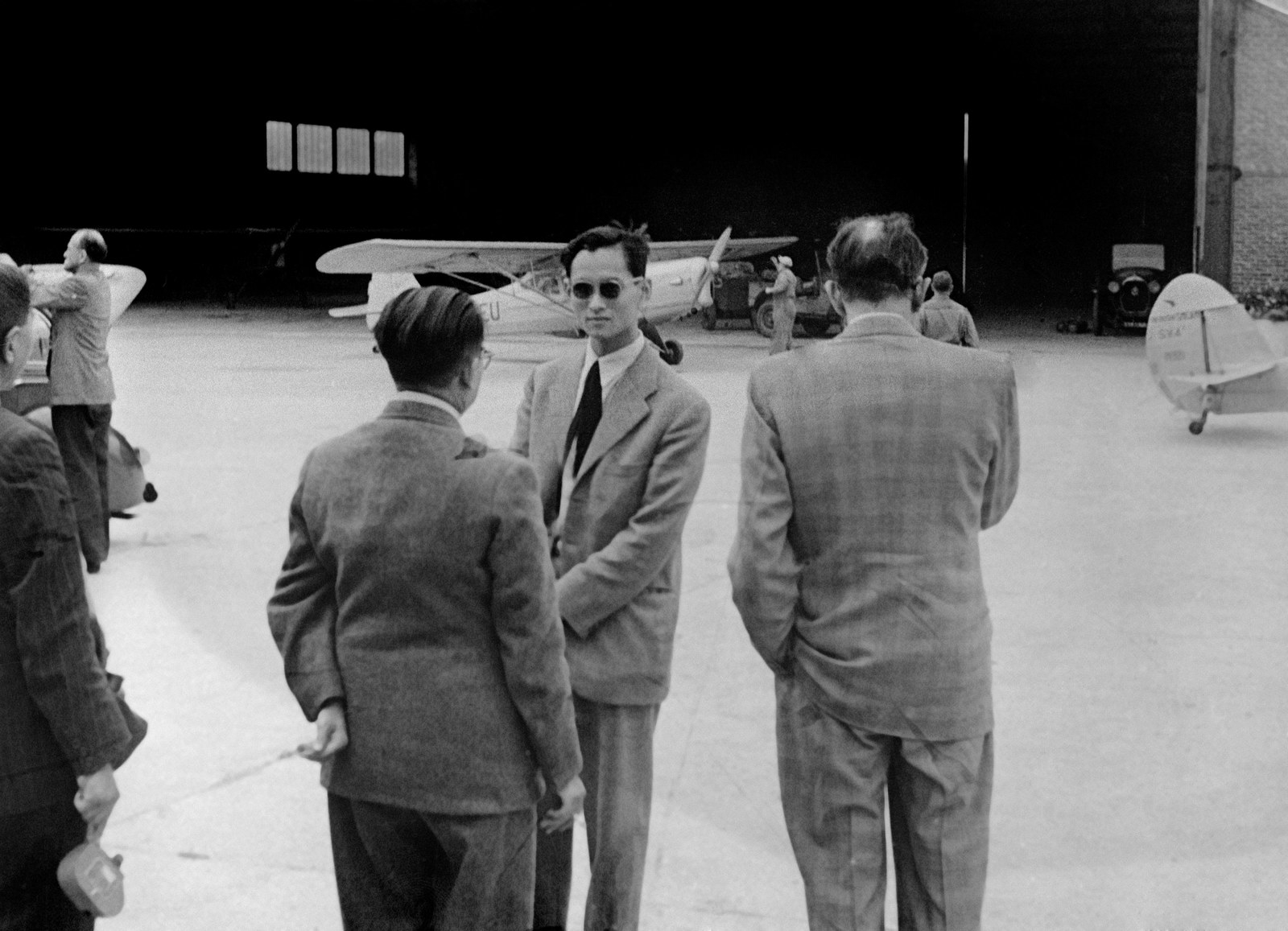 The power and prestige of the monarchy in Thailand expanded in many ways during Bhumibol's reign, and he sometimes sought to protect civilians who fought back against the military in an effort to shield the country from violence, though he has also supported leaders of coups.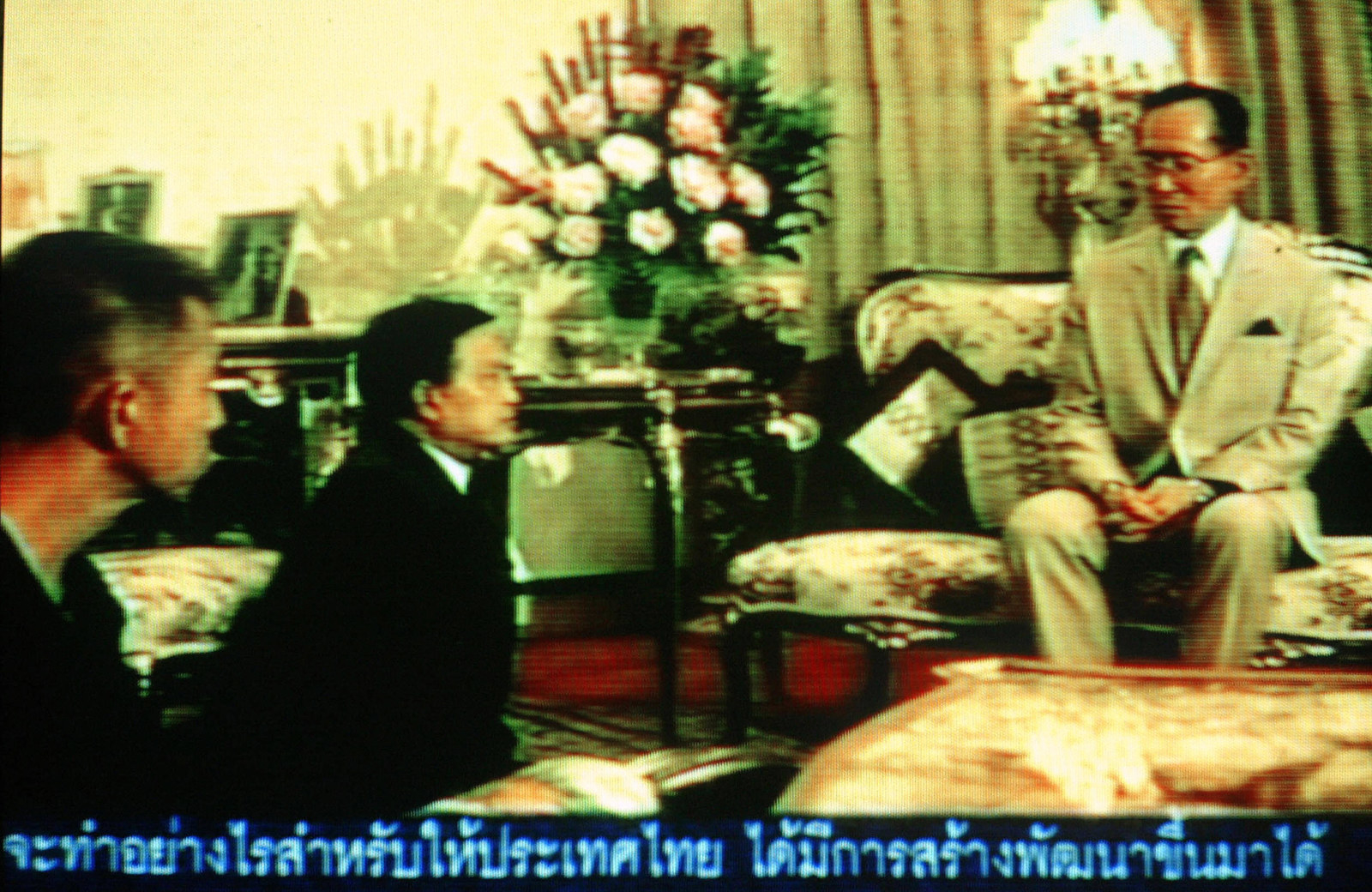 In 1992, he mediated between the leader of a military coup and the opposition in an effort to stave off a civil war. The military leader stepped down and elections were held for a civilian-led government.
But observers say an alliance has formed in recent years between the king and the military junta that has held power since the 2014 coup. It's unclear when elections will take place again.

The country's tough lèse-majesté laws mean discussion of who will succeed the king is banned in Thailand. But his presumed heir is his son, Crown Prince Vajiralongkorn. His daughter, Princess Sirindhorn, is widely admired for her charity work on behalf of the poor, but women are not permitted to take the throne in Thailand according to palace law.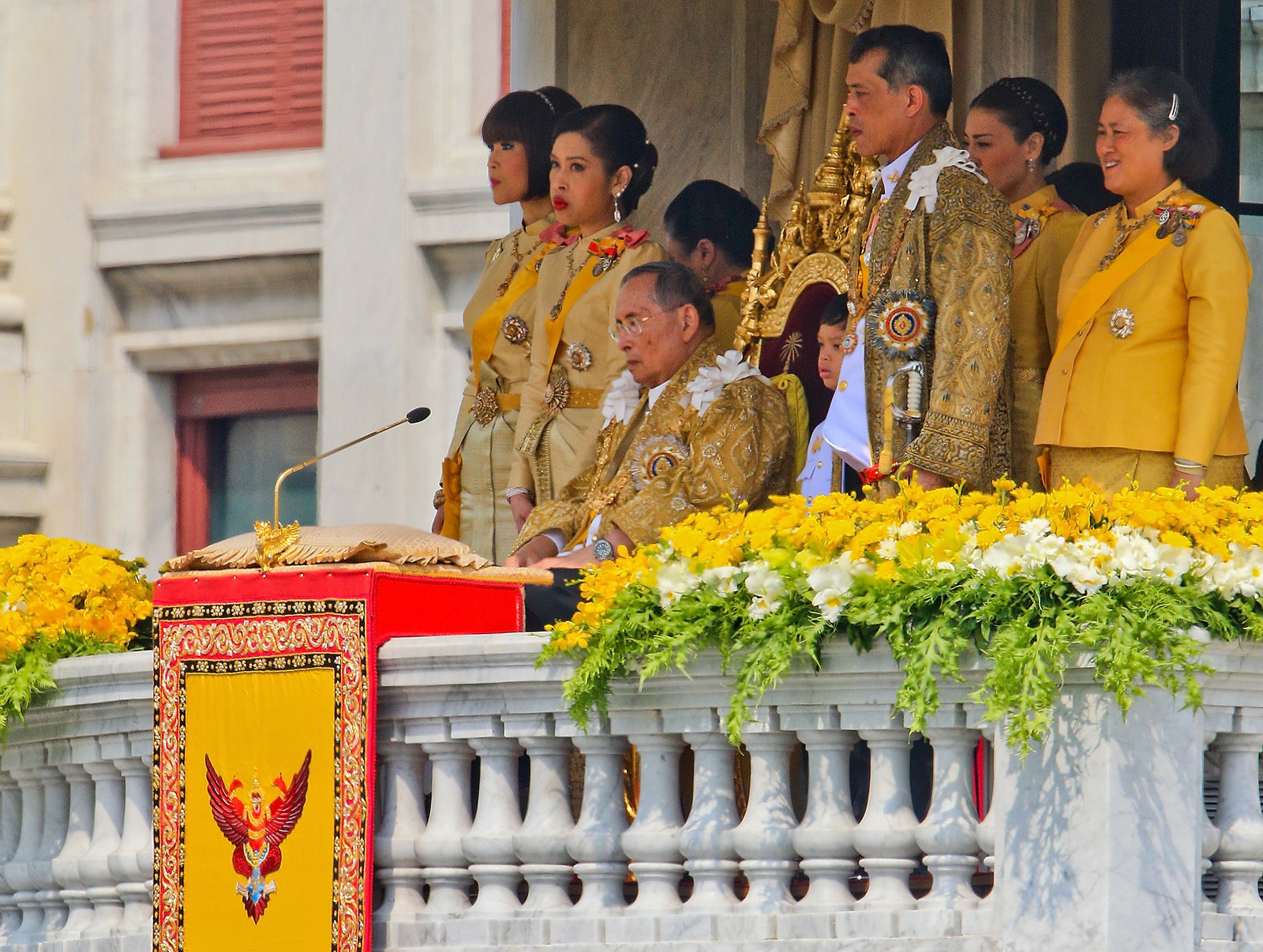 When members of the royal family have died in previous years, the country has mourned for months, with sales of alcohol halted, the flag flying at half-mast, and everyone in the country wearing black. Bhumibol's death is no different, as Thailand's Prime Minister Prayuth Chan-ocha declared a one-year mourning period for government officials on Thursday evening, according to AP.
Bhumibol had been hospitalized for much of the past decade, but his health appeared to decline more quickly this year. The state of the king's health has been one of the palace's most closely guarded secrets, but in a series of unusual statements, palace authorities let on that he was suffering from kidney failure and had undergone hemodialysis treatment, leaving his condition unstable.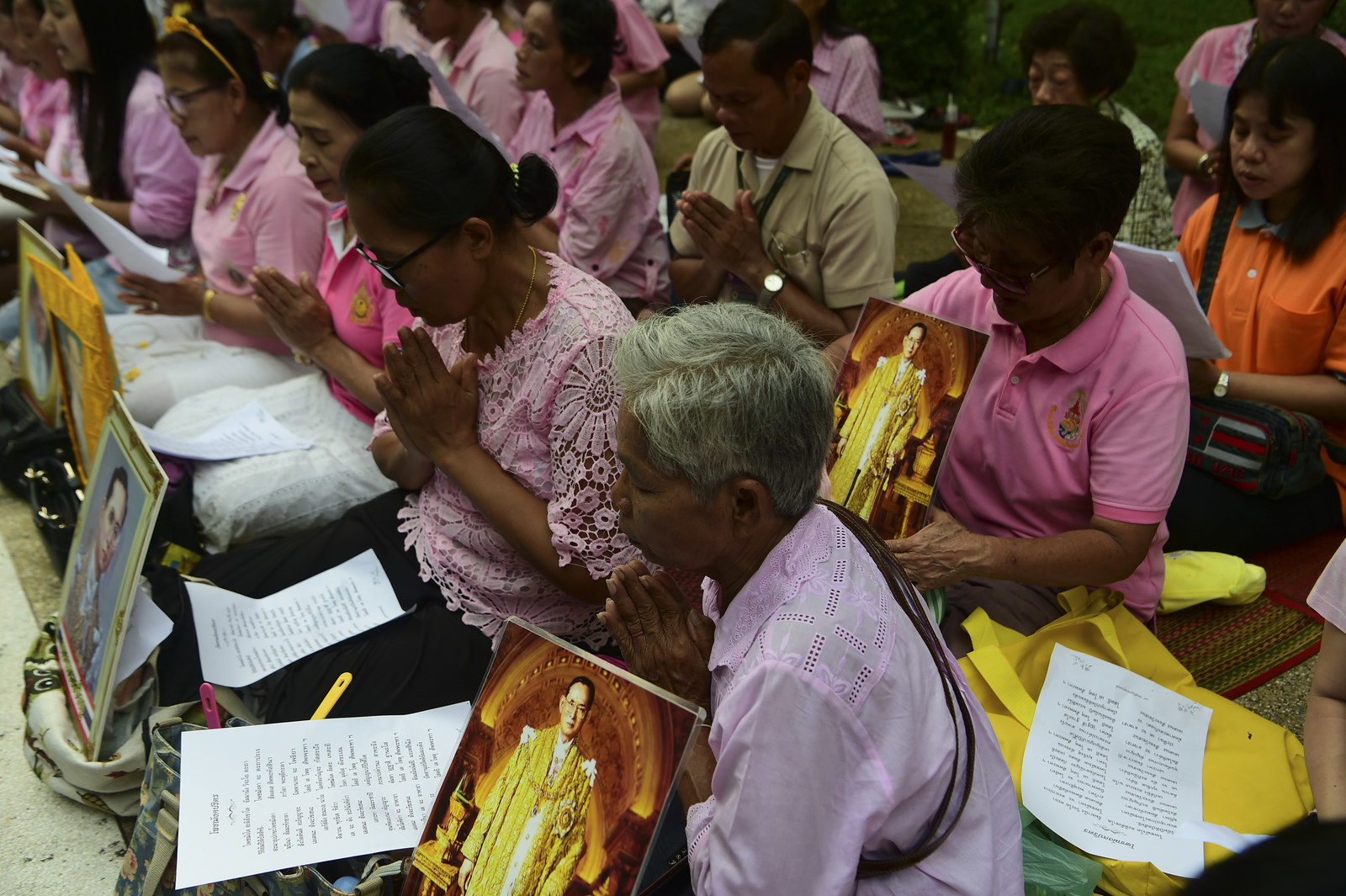 For the past week, hundreds of mourners dressed in baby pink – the color Thais associate with good health for the king – held a vigil by Siriraj Hospital in Bangkok, praying for the king's health. Others visited Buddhist temples as well as Bangkok's grand palace. The king had not come out in public since early this year.
Bhumibol was known for his common touch earlier in his reign, when he traveled to hamlets across the country. In heavily Buddhist Thailand, he was also revered for his piousness and fidelity to religious teachings.
It's difficult to tell exactly how widely the king is revered because the country's lèse-majesté laws forbid public criticism of the monarchy. Thai people are expected to kneel before the king and his portrait hangs high over many government buildings, and he had an almost deity-like presence in the country, with titles like "Chao Chiwit" or "Lord of Life."