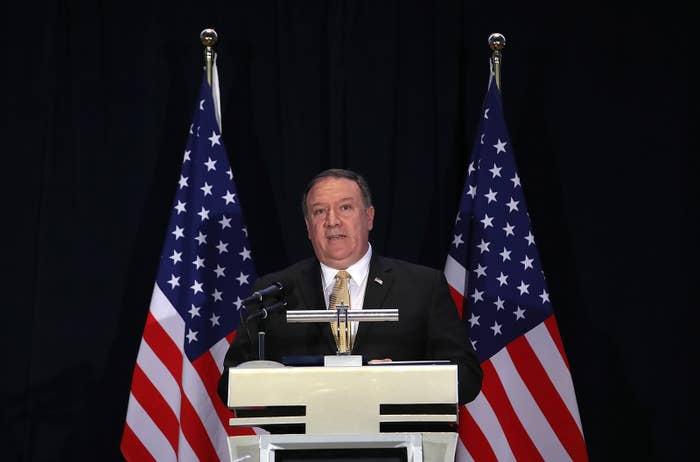 SINGAPORE — The US will give North Korea the security assurances it needs that denuclearization is not something that "ends badly" for it, Secretary of State Mike Pompeo told journalists in Singapore.

Pompeo made the remarks ahead of the meeting between President Donald Trump and North Korean leader Kim Jong Un set for Tuesday morning — the first ever between a North Korean leader and a sitting US president — in which he emphasized that the US still wanted to convince Pyongyang to entirely dismantle its nuclear weapons program.
"We are prepared to make security assurances [to North Korea] that are different and unique than America has been willing to provide previously," Pompeo said. "We think this is necessary and appropriate."

Pompeo's remarks speak to concerns voiced by North Korea that giving up its nuclear arsenal would render it vulnerable to a military strike by the US.
He would not directly answer a question about whether the possibility of withdrawing US troops from the Korean Peninsula — an outcome Pyongyang has long sought — will be on the table during Tuesday's talks.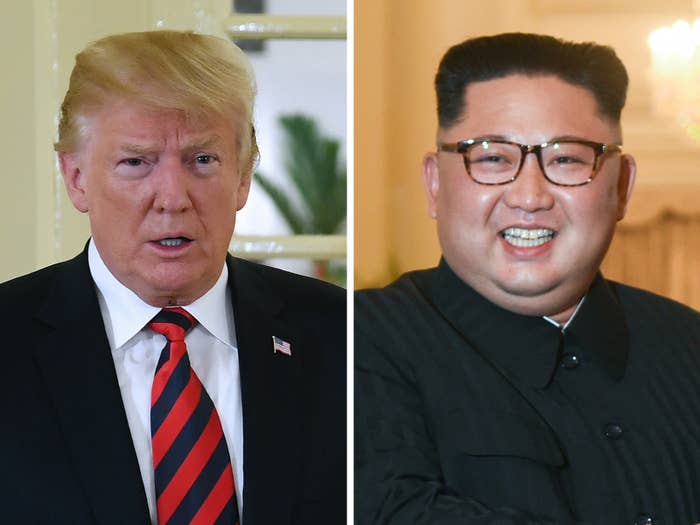 Thousands of journalists have descended on the city-state of Singapore this week to cover the landmark talks, but there's been little information emerging from the North Korean side. US and North Korean diplomats met this morning to make last-minute preparations for the summit, which Trump briefly called off and then reinstated.

On Monday the White House announced that discussions between the two sides were "ongoing and have moved more quickly than expected."
Trump will meet Kim at 9 a.m. local time and after an initial greeting will hold a one-on-one meeting with only interpreters present. This will be followed by an expanded bilateral meeting — attended by Pompeo, Chief of Staff Mike Kelly, and National Security Adviser John Bolton — and a working lunch.

Trump plans on speaking to reporters before flying back to the US at around 8 p.m. local time tomorrow, the White House added.
In his remarks to journalists, Pompeo said the US is seeking the "complete, verifiable, and irreversible" denuclearization of the Korean Peninsula, saying the Trump administration would not be "fooled" like past administrations.

"The US has been fooled before," he said. "We are going to ensure that we set up a system sufficiently robust that we're able to verify these outcomes."

"North Korea has previously confirmed to us its willingness to denuclearize, and we are eager to see if those words prove sincere," Pompeo said, adding that sanctions would remain in place until it was proven North Korea's nuclear weapons program was gone.
There is a broad range of possible outcomes for this summit — from a commitment to denuclearization to a breakdown in talks — but it's clear that expectations are high.
"I hope tomorrow's summit can put an end to structure of the world's last remaining cold war and division of the Korean Peninsula," Nam Gwan-pyo, deputy director of the South Korean presidential office's National Security Office, told reporters.