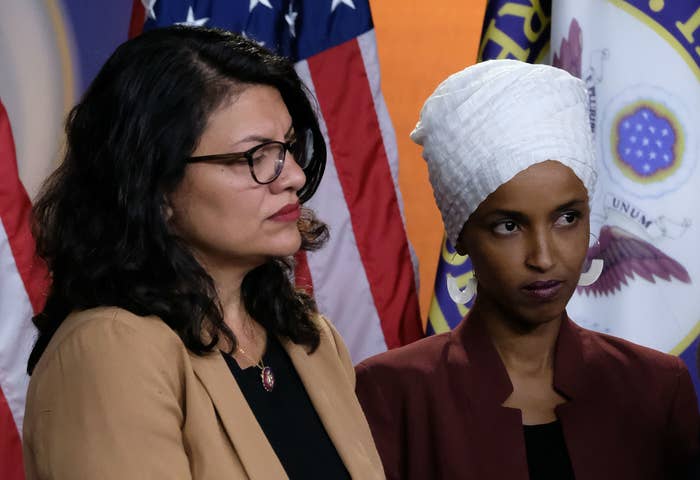 Israel has blocked Democratic Reps. Rashida Tlaib and Ilhan Omar from entering the country ahead of a planned trip set to start this weekend.

Israeli Prime Minister Benjamin Netanyahu tweeted his support for the decision to bar Tlaib and Omar, saying their visit was intended to "harm Israel" because of its itinerary, which included stops in Israel-annexed East Jerusalem and several cities in the West Bank.
Omar, a first-term congresswoman from Minnesota, put out a statement Thursday afternoon calling the situation "an affront" but "not a surprise" given the relationship between Netanyahu and President Donald Trump.
The president reportedly spent the last several days telling aides that he believed that Israel should keep Tlaib and Omar from visiting, a belief that then filtered up to the highest levels of the Israeli government. Shortly before the Israelis' decision was made public, Trump tweeted that it would "show great weakness" if Israel allowed them to visit.

Trump, who has a close relationship with Netanyahu, has dubbed Tlaib and Omar — both members of "the Squad," a group of Democratic congresswomen of color he's attacked in racist tweets — "radical left congresswomen" who should apologize to both the US and Israel.
"I'm only involved from the standpoint of, they are very anti-Jewish and very anti-Israel," Trump told reporters Thursday afternoon when asked about the role he played in getting Omar and Ilhan barred from entering Israel. "I think it's disgraceful what they have said. This isn't just a one-line mistake. What they said about Israel and Jewish people is ... horrible." After initially declining to say whether he spoke to Netanyahu about the issue, he then said, "I did speak to people over there, yeah."

David Friedman, the US ambassador to Israel, confirmed Washington support for the Israeli action, putting out a statement saying the US "supports and respects" the Israeli Interior Ministry's decision to keep out Omar and Tlaib.
Omar and Tlaib, who are both critical of Israel's treatment of Palestinians, were due to arrive for their trip on Sunday. Last month, they both voted against a House resolution condemning the boycott movement against Israel, officially known as Boycott, Divestment, Sanctions. The resolution passed with strong bipartisan support.
In 2017 Israel passed a law allowing the government to bar people who support the boycott movement from entering the country.
The move against Tlaib and Omar, however, still came as a surprise. Ron Dermer, Israel's ambassador to the US, said last month that Israel would not deny any member of Congress entry out of respect for the two countries' diplomatic relationship.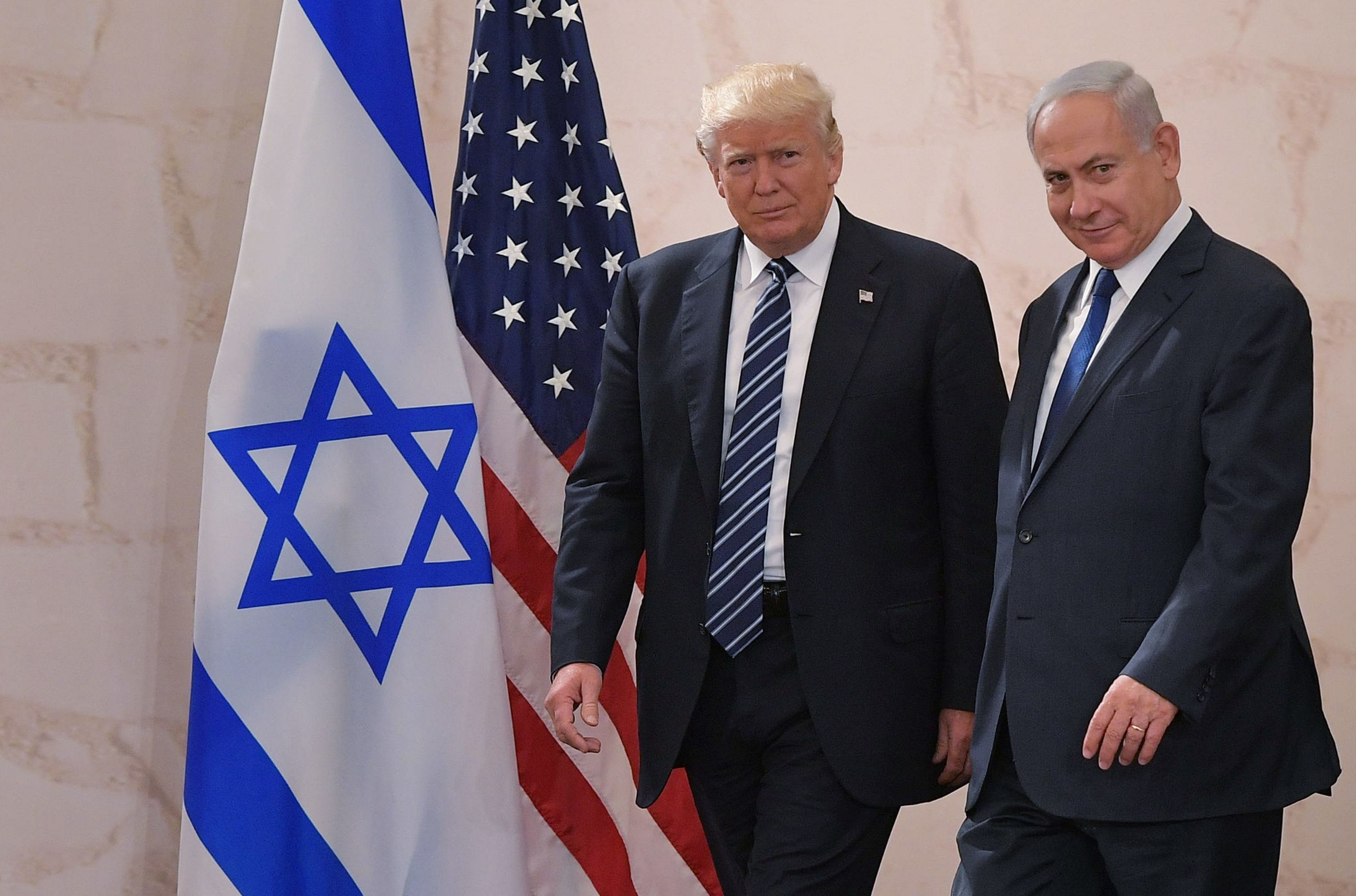 Tlaib and Omar, the first two Muslim women elected to Congress, were due to attend a private trip set up by a nonprofit organization led by a Palestinian lawmaker.
Tlaib, who represents a portion of Detroit and the surrounding area, has family in the West Bank. In his statement, Netanyahu said the interior minister would consider a request for a humanitarian visit to see her family "on the condition that she pledges not to act to promote boycotts against Israel during her visit." A representative for Tlaib could not be immediately reached for comment.
In a statement, Speaker of the House Nancy Pelosi called on Israel's government to reverse the decision and said it was "a sign of weakness, and beneath the dignity of the great State of Israel."
An aide to House Majority Leader Steny Hoyer said he had been working since yesterday to convince Israel's government to allow Tlaib and Omar entry, including speaking directly with Netanyahu and Dermer.
"He believes refusing them entry is a grave mistake that undermines the bipartisan pro-Israel consensus," the aide said.
Omar has battled criticisms that she is anti-Semitic, including from fellow Democrats, after she tweeted earlier this year that support for Israel is "all about the Benjamins baby." She later apologized.
Pro-Israel lobbying groups in the United States, including the American Israel Public Affairs Committee and the Democratic Majority for Israel, have condemned the decision by Israel's government.
"While we disagree strongly with the anti-Israel, and in some instances anti-Semitic, views articulated by Congresswomen Tlaib and Omar, and while we were disturbed to learn that their planned itinerary was completely unbalanced, there is simply no excuse for any country, including Israel, to prevent travel by elected officials of the United States," said the Democratic Majority for Israel in a statement.

Rep. Ayanna Pressley — who, along with Rep. Alexandria Ocasio-Cortez, rounds out the membership of the Squad — called Omar and Tlaib "sisters in service," saying, "We should reevaluate our relationships with any country who seeks to ban Americans and threatens the safety of anyone, including government officials."

Netanyahu "is stoking division and punishing dissent just like the occupant of the White House," she said in a statement.

Democratic presidential candidates Sens. Elizabeth Warren and Bernie Sanders were among those also criticizing the Israeli government's decision.
And Sen. Marco Rubio, the Florida Republican who drafted an anti-BDS bill in the Senate, said that Israel's blocking of the congresswomen's entry was a mistake, but only because it was "what [Omar and Tlaib] really hoped for all along in order to bolster their attacks against the Jewish state."
Kadia Goba contributed reporting to this story.