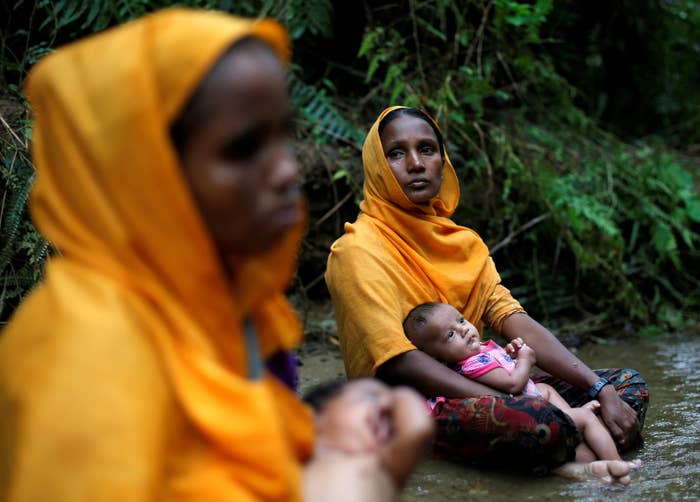 Myanmar's security forces have planted land mines along the country's border with Bangladesh as hundreds of thousands of Muslim refugees flee the country, Amnesty International reported on Friday.

The mines seriously maimed three people, including two children, Amnesty said, and one man was killed within the past week.
More than 270,000 Rohingya Muslims have fled Myanmar's northern state of Rakhine in recent weeks, the UN says, amid reports of mass killings and burning villages.
The crisis in Rakhine has led to widespread international condemnation, including of the country's de facto leader Aung San Suu Kyi. Rohingya militants killed 12 security personnel on August 25, and the government says the "terrorists" are to blame for the resulting violence.
Aung San Suu Kyi has said her government is already safeguarding the rights of Rohingya people.
States are banned from using, trading and stockpiling antipersonnel land mines by the 1997 Mine Ban Treaty, but Myanmar is not a signatory, and neither are Israel and Russia, which have supplied weapons to the country. Antipersonnel land mines were specifically created to maim soldiers to slow their units down, so when civilians step on them they frequently lose their feet or legs.
Photos of the mines, which could not be independently verified by BuzzFeed News, appeared to be Russian-made PMN-1 antipersonnel land mines, designed to blow off one or both of a person's legs. Arms control advocates point out unexploded mines continue to pose a serious risk to civilians long after conflicts have ended, unless demining teams clear them.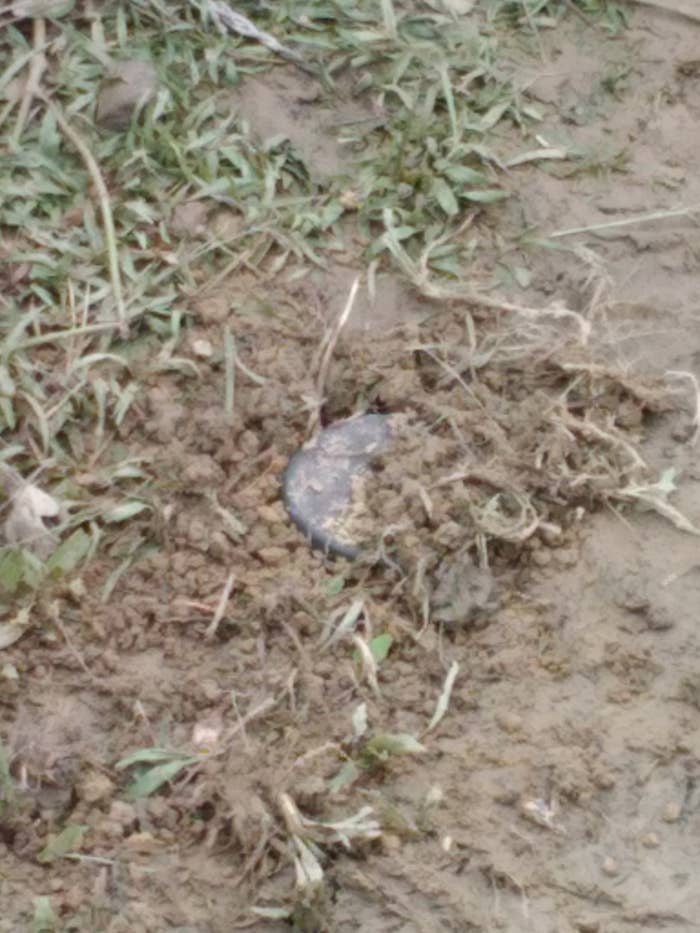 It's unclear where Myanmar purchased the mines, or if they were manufactured within the country.

The Amnesty report and photographs corroborates reports about the use of land mines that have been circulating for days, both from refugees and from Bangladeshi officials.
Many refugees have been going back and forth across the border to salvage supplies or shepherd others to Bangladesh, Amnesty said.
Amnesty researchers found "several eyewitnesses" who said they had seen Myanmar's military and border police planting miles near the border.
Based on interviews with eyewitnesses and analysis by its own weapons experts, Amnesty International has documented what seems to be targeted use of land mines along a narrow stretch forming part of the north-western border of Rakhine State, where the United Nations estimates 270,000 people have fled a major military operation in the past fortnight.