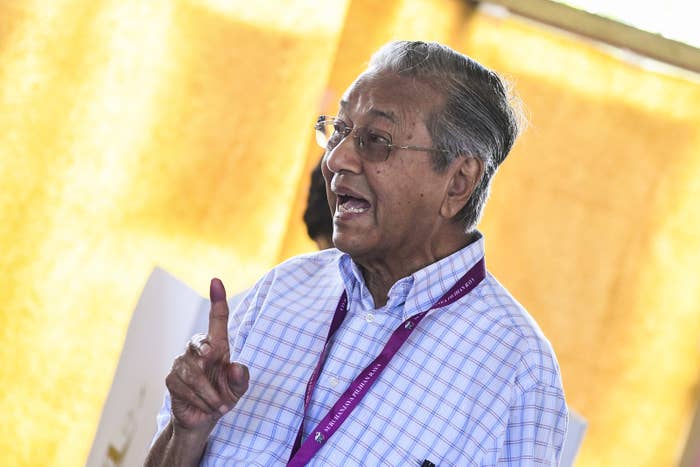 Mahathir Mohamad has become the oldest elected leader in the world after being sworn in as the prime minister of Malaysia.
The 92-year-old was the candidate for PM of the opposition coalition that won Malaysia's fiercely contested general election on Wednesday, defeating the sitting prime minister Najib Razak's ruling party in a turn that shocked political analysts and financial markets.
"Yes, yes I am still alive," Mahathir told reporters at a news conference in the early hours of Thursday morning.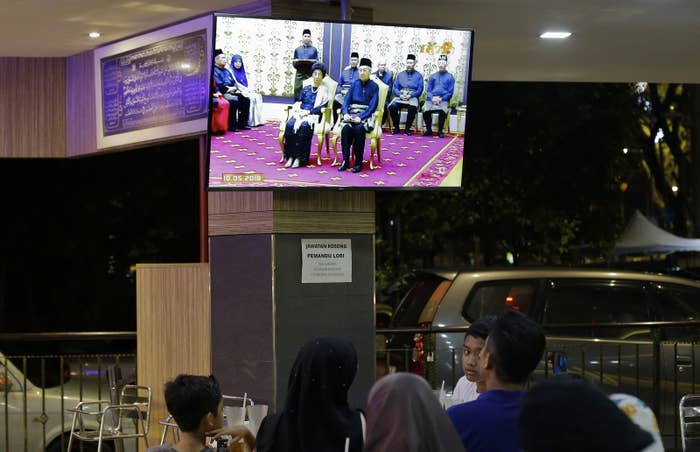 The stunning victory marks a surprise return to political power for Mahathir, who switched sides in Malaysian politics after serving as the country's authoritarian leader from 1981 to 2003. A former small-town doctor, he has been credited with modernizing Malaysia's economy, while ruling the country with an iron fist.

He came out of retirement to challenge his former mentee Najib, who he has described as "the biggest mistake in my life."
It was a historic election in Malaysia, where the ruling coalition has been in power for 61 years, since the country won independence from Britain.
In the lead-up to the vote, Mahathir's supporters had complained that Najib enjoyed clear advantages, including benefiting from heavily gerrymandered electoral districts. Critics also argued that new laws targeting "fake news" were actually aimed at curtailing critical speech about Najib.
But Mahathir managed to prevail with voters from ethnic Chinese and Indian minority groups as well as in urban areas. What's more, his coalition peeled off votes in the ruling party's strongholds.
Mahathir also buried the hatchet with another former protégé-turned-nemesis, opposition leader Anwar Ibrahim, who is currently serving a prison sentence over a highly controversial conviction for sodomy. His sodomy conviction — which marks the second time he has served time for sodomy charges — has been widely criticized as politically motivated.
Anwar, who still officially leads the Pakatan Rakyat, or People's Alliance, had thrown his support behind Mahathir in Wednesday's election.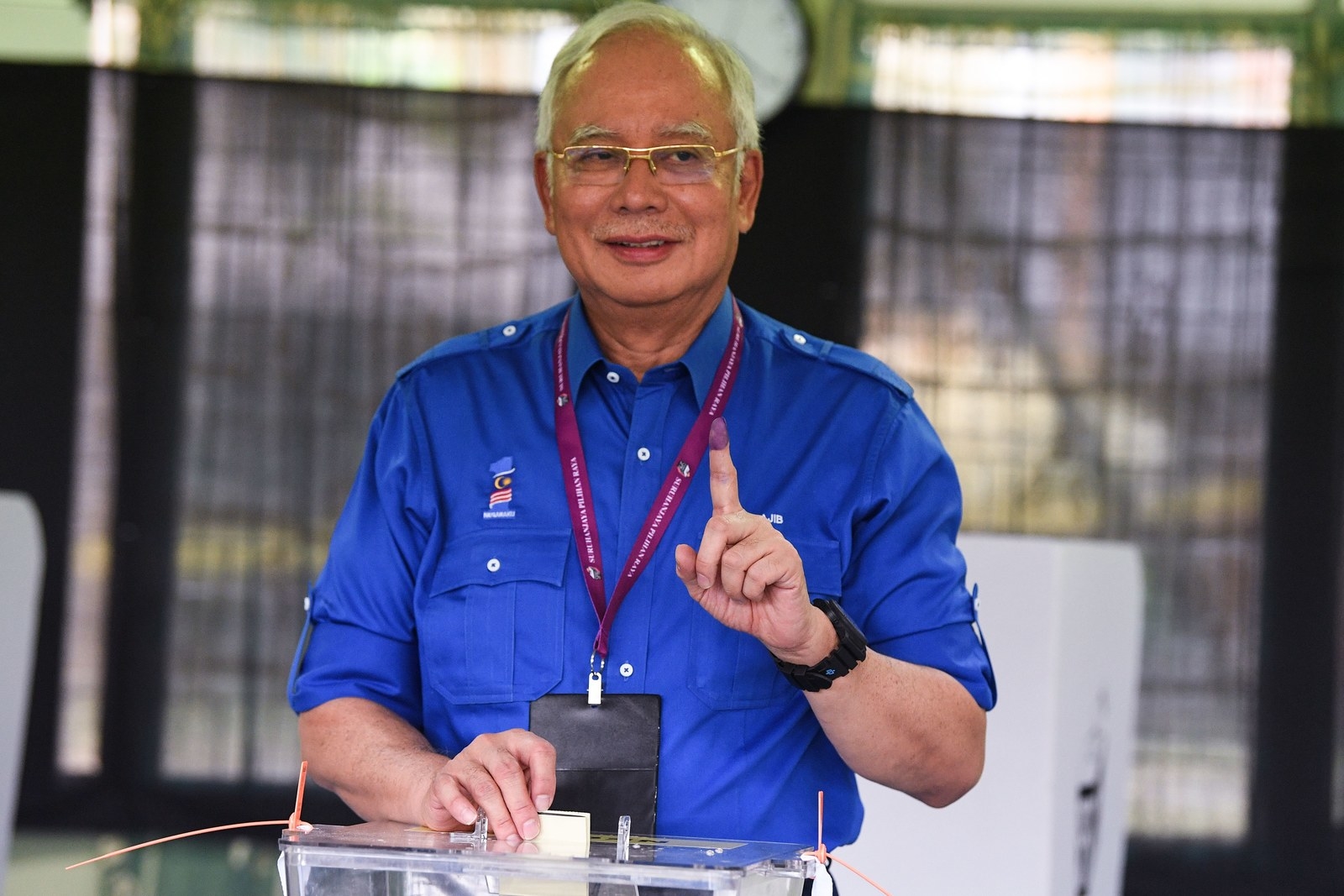 On election day, opposition politicians and aides said their phones were inundated with spam calls — as many as two calls a minute — from numbers they did not recognize.

"It's preventing candidates and activists from coordinating, from sharing relevant information. Some of them have expressed that they'd rather turn their phone off to stop the incessant calls," said Melody Patry, advocacy director at international nonprofit Access Now.
Najib and politicians from the ruling coalition also said they had been targeted by the calls, the majority of which came from the US.
Najib leads the Barisan Nasional, or National Coalition, which along with its direct predecessor has ruled Malaysia since it won independence in 1957.

But he has become embroiled in a massive corruption scandal involving the 1Malaysia Development Berhad sovereign wealth fund. The US is among several countries that are investigating billions of dollars allegedly stolen from the fund and used to purchase assets overseas. Najib says he has done nothing wrong. He could now face prosecution under Mahathir's administration, but the new PM said he would not pursue a vendetta against him.
"We don't want to punish people because they disagree with us, but the law will be fully implemented in this country," he said.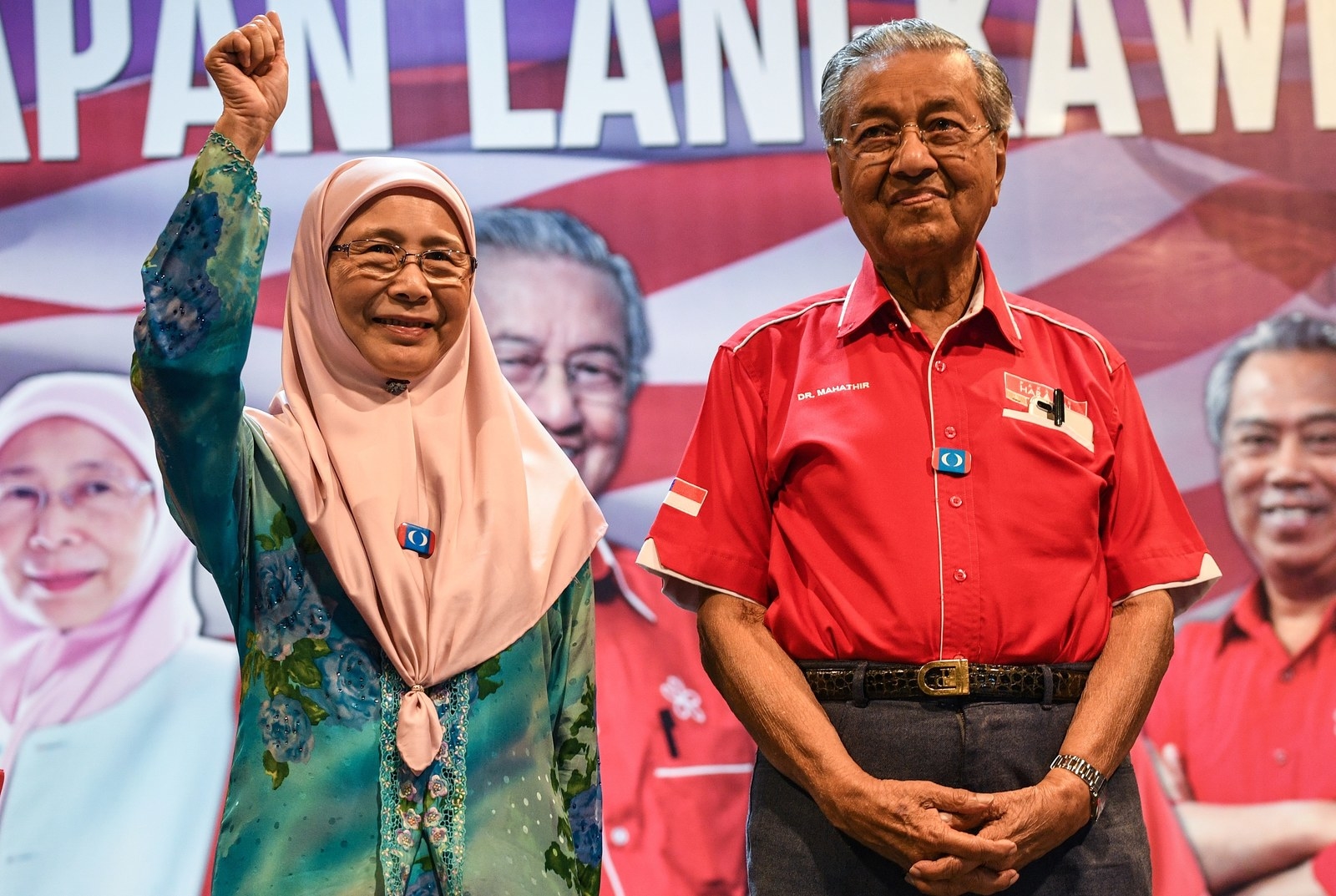 In the Malaysian system, the party or coalition that wins a majority of parliament's 222 seats fields the winning candidate for prime minister. Mahathir's Pakatan Harapan, or Alliance of Hope, coalition took 113 seats while Najib's alliance won only 79 seats.
Mahathir told reporters Wednesday that he isn't out for revenge on Najib.
"What we want is to restore the rule of law," he said.
Kevin Collier contributed additional reporting to this story.