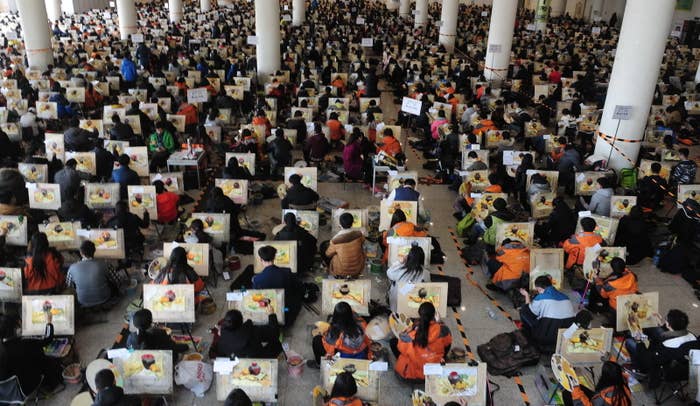 A prestigious college in Beijing that reportedly tried to bar a student because his father was on a government blacklist is causing huge controversy in China.
According to state media reports, a high school student with the surname Rao in the eastern city of Wenzhou, China, was accepted on the back of his score in China's fiendishly difficult and incredibly competitive national college entrance exam.
But before his family could enjoy Rao's accomplishments, the college notified them that he may not be able to attend because of his father's status on a blacklist — the father owed 200,000 RMB (about $30,000) to a local bank, and had an active court judgment against him. As a result, he ended up on a list of judgment defaulters who were deemed to have the ability to pay what they owed.

Blacklists are a key feature of China's controversial "social credit system" — a set of government programs that set up both incentives and disincentives to encourage people to behave in socially desirable ways. Social credit in today's China involves government programs that collect and analyze data from different parts of people's lives, including their education history, compliance with traffic rules, criminal history, and debt. It has raised serious concerns over individual privacy rights.
The student's dad did not immediately pay off his debt, but according to news reports, when he heard it might prevent his son from attending the college, he began to try to pay it off.
The story struck a nerve in China, where admission to a good college is a prize many high school students spend most of their waking hours working toward. China's education system puts heavy pressure on students, whose educational future is effectively determined by one exam taken at the end of their high school years.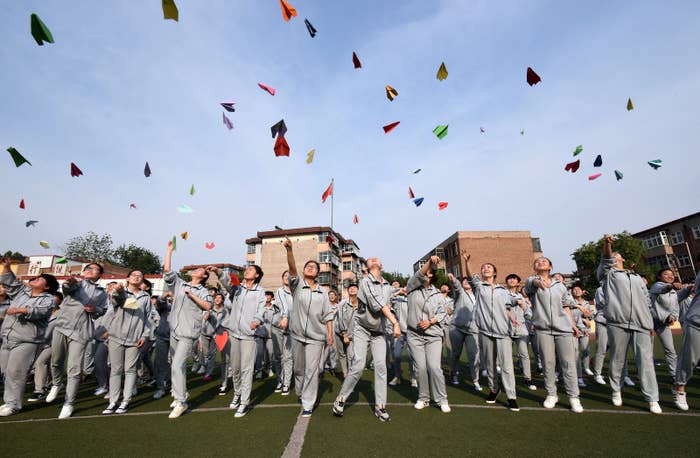 The state-owned Global Times said on its website that the incident mirrored a recent announcement by a local court in the northern province in Hebei. There the court advised tuition-collecting private schools not to admit children whose parents had bad credit standings.

The story of Rao and his father has spread across China. Local news outlets in Chinese province Zhejiang first reported the story last week, and state broadcaster China Central Television (CCTV) picked it up the following day. The official People's Daily published an opinion piece on its website that was critical of the college's decision.
"Enrolling in prominent universities isn't based on the wealth of one's family, it depends more on hard work and efforts," the article said. "Directly limiting their chances from being admitted to prominent universities is a breach of these students' rights to receive education."
The incident generated controversy on Chinese social media, including on the microblog site Weibo.


"Unless the student is proved to have benefited from his parents' behaviors, it is immoral to collaterally punish the children due to his parents' dishonesty," one Weibo user said in a widely shared post.

Another user asked simply, "What is the legal basis for this?"

But many other social media users said the decision was reasonable.

"Social credit will be everyone's basis in society. If some people consider it unjust to collaterally punish a dishonest individual's children, what about the lender? Maybe it is because the dishonest individual refuses to pay off his debt, so the lender is unable to pay for his kid's education," one user said. "Is it fair to the other party's family? This is just an example."

"There is an old saying that the son inherits his father's debt, so I think the court's decision isn't wrong," the user added.
This article has been updated to clarify the reason the student's father landed on the blacklist.