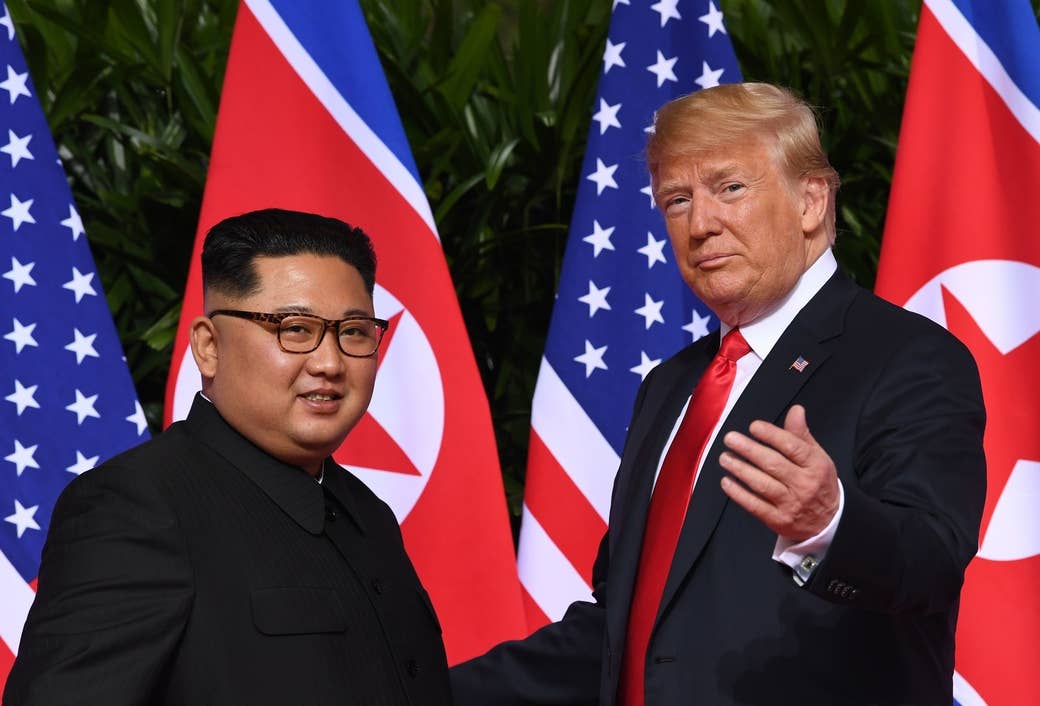 SINGAPORE — If you had fallen into a coma last autumn and woken up this week to turn on the news, you could be forgiven for thinking you'd lost your mind.

After all, President Donald Trump's early months in office were dominated by an escalating series of threats between the US and North Korea, including plenty of insult-swapping and even a week when Trump claimed his "nuclear button" was far bigger than that of North Korean leader Kim Jong Un's. For its part, North Korea also carried out a series of nuclear and ballistic missile tests and boasted constantly about its weapons program. There was reason to fear the US and North Korea might be careening toward a confrontation.
Instead, pretty much the opposite has happened — and it was done in classic Trump style, with a quickly planned summit full of pageantry that was capped off with a lengthy, off-the-wall press conference filled with references to a "special bond" between himself and Kim, hopes for denuclearization and, yes, even real estate opportunities in North Korea.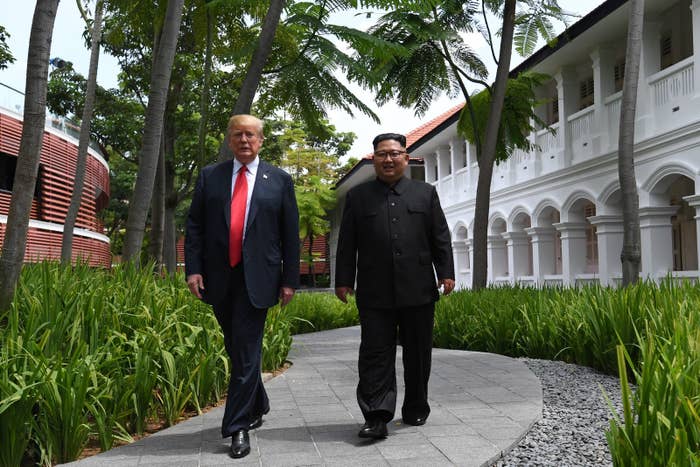 Proceedings had had an almost otherworldly feel to them since a Kim Jong Un impersonator was detained arriving in Singapore, the city-state famously dubbed "Disneyland with the death penalty," while enterprising businesses made the most of the world's attention with lines of summit-branded foodstuffs and goods.

New levels of weirdness were reached, however, when Kim, a dictator the United Nations has concluded should be charged for crimes against humanity committed against his own people, was snapped in a cutesy selfie atop Singapore's most famous rooftop bar by a local politician. Such was the consternation this photo created that even hardened newsroom hacks could not be sure it wasn't the impersonator, once again at large, posing in the Singaporean minister's photo.
The summit itself was held on Singapore's Sentosa island, a former British military base turned Japanese POW camp that is nowadays, fittingly, a picturesque resort with luxury hotels and exclusive golf courses. The roughly 3,000 journalists covering the meeting meanwhile were corralled in a media center furnished with Wi-Fi and summit-themed snacks, like kimchi ice cream and Mar-a-Lago–style chocolate cake.
Despite the pomp, the grand set pieces of the summit were something of a letdown; media access was extremely limited (Trump even seemed to expect a sympathetic ear in Kim, a man whose country has no independent media whatsoever, when complaining about US journalists), and at times, reporters who had traveled thousands of miles were forced to crowd around TV screens with low volumes, straining to hear what was being said.
Singaporean TV crews, given access to the start of a lunch meeting between the two delegations, captured one of the iconic moments of the summit, as Trump quipped that he hoped they would make him and Kim look "nice and handsome and thin." Kim's blank expression as the remark was relayed to him in Korean suggests the joke was lost in translation. If this exchange sounds awkward, by the way, wait until you hear it set to the Curb Your Enthusiasm theme.
Were the shut-out US journalists missing much, though? After a 10-second handshake, a closed-door negotiation, and plenty of grinning photo ops, the two leaders took a brisk stroll around the summit venue (taking turns patting each other on the back) that at one point even the translators dropped away from.
Kim, via his translator, remarked that the whole affair seemed as if it were a scene from a science fiction film, a comment that seems much less strange when you realize that Trump had played the North Korean delegation — on an iPad, not on a cassette as he initially remarked at his press conference — an '90s action movie trailer–style video montage that hinted at the brighter future Pyongyang could enjoy if only it came in from the cold and worked with the US. It had all the subtlety of a gilded skyscraper, but was it effective? Trump seemed to think the North Koreans had been impressed, and who knows, maybe they are Michael Bay fans.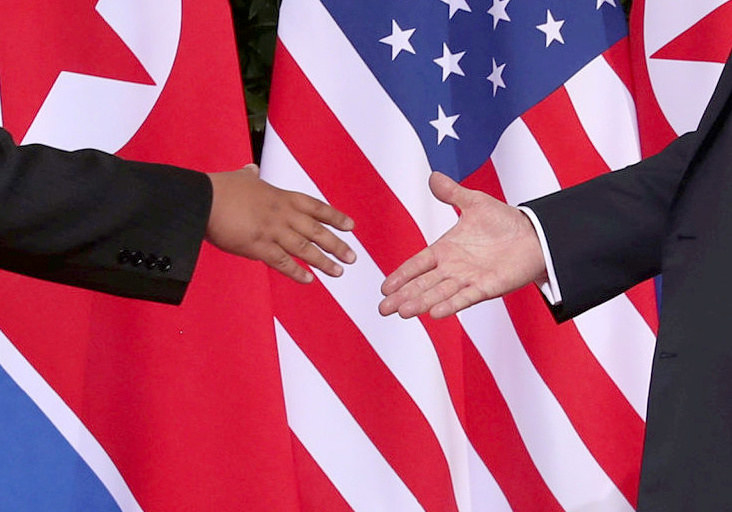 The summit, as it was, concluded with a signing ceremony for a barely two-page agreement that Trump called "very, very comprehensive," the contents of which were, however, revealed prematurely to the media when Trump proudly held up the document and was snapped by a Getty photographer.

The agreement contained few concrete commitments, though Kim repeated a promise that North Korea would move toward giving up its arsenal of nuclear weapons and seemed to have made a concession on repatriating US victims from the Korean War.
In return, Trump revealed at his summit-closing press conference that the US would stop holding "provocative" joint military exercises with South Korea — echoing a longtime North Korean talking point that would make many Republicans recoil in horror during a different administration — and he also repeated a campaign-era wish to bring US troops stationed in South Korea home.
"It is inappropriate to have war games," he said. "Number one, we save money. A lot. Number two, it is really something they very much appreciated."
Considering the military exercises are held jointly with South Korea, it seems like it might have made sense to give Seoul a heads up before deciding to scrap them. After Trump made the remarks, a spokesperson for the South Korean president's office said only that the country needed to grasp "the exact meaning and intention" of his statement. Despite the uncertainty, South Korea's President Moon Jae-in, who laid much of the groundwork for this summit, praised Trump and Kim afterward.
In the end, the two leaders moved toward a solution that closely resembles a "freeze-for-freeze" deal long championed by China — Kim agrees to put the kibosh on nuclear and ballistic missile tests, and the US scraps its military exercises with South Korea in return. Both moves are easily reversible, and neither was codified in the written agreement that emerged from the meeting.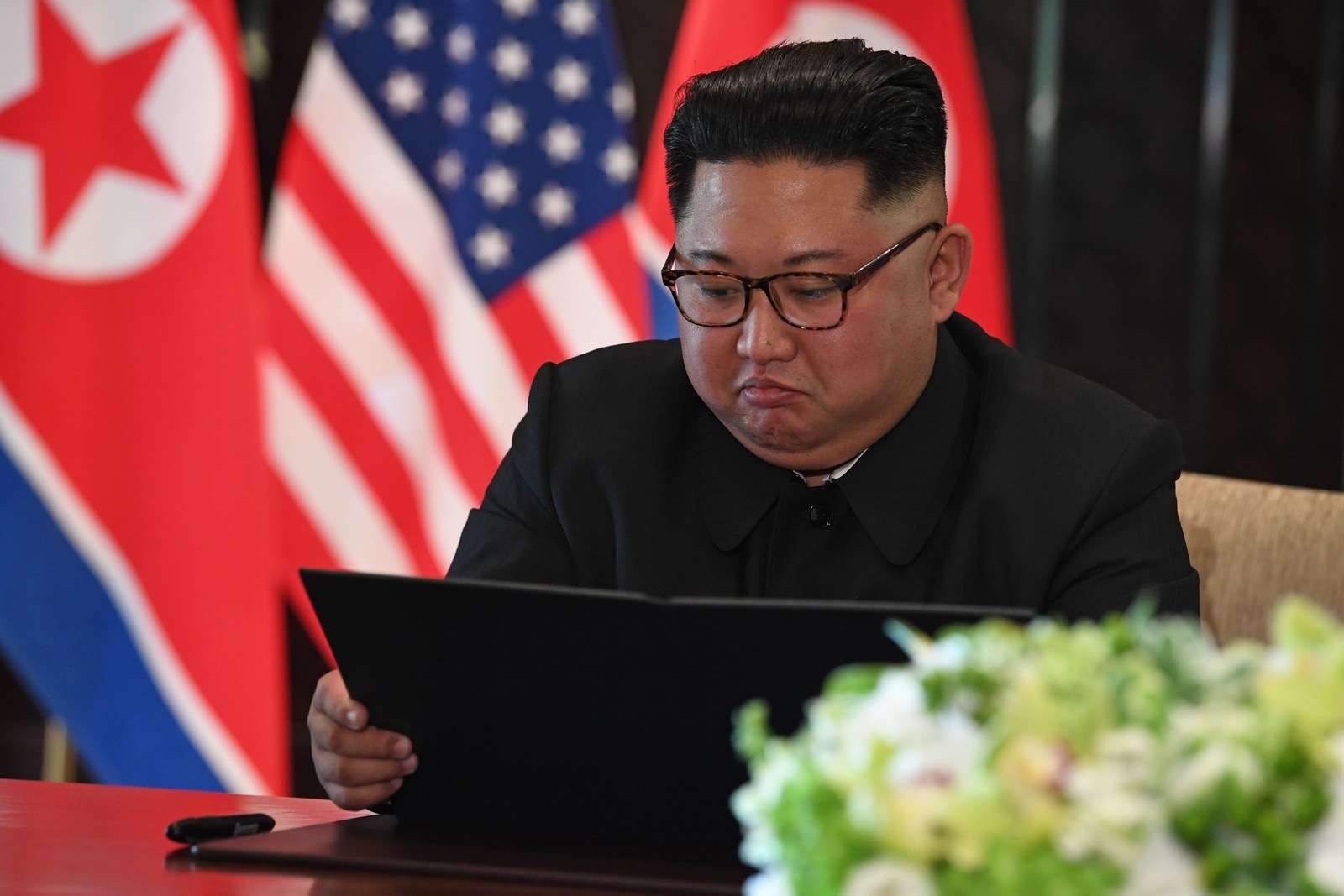 Every visual from the summit — from Trump giving a beaming Kim a thumbs-up to Dennis Rodman openly weeping on CNN — felt like a missive from a strange, reality TV–obsessed planet. During Trump's press conference, he even suggested North Korea use its "great beaches" to develop condos. "Think of it from a real estate perspective."

Mostly forgotten was the fact, invoked earlier in Trump's presidency, that Kim presides over a regime that is arguably the world's worst abuser of human rights and imprisons hundreds of thousands of people in a vast system of labor camps.
"I believe it's a rough situation over there," Trump told journalists. "It's rough in a lot of places, by the way, not just there."
In Trump's ad-libbed view of things, North Korean prisoners were, in fact, the summit's "great winners" — the reason why is anyone's guess.
Trump, who said he had been awake for 25 hours, almost seemed reluctant to head home, enjoying the congratulations from reporters picked to ask him questions, and even asked White House press secretary Sarah Huckabee Sanders if he could extend the press conference. In contrast, Kim had made a hasty exit from Singapore with the ink on the agreement he signed still wet, returning to a country where it was unclear if anyone even knew that he had met Trump.
Next, there is talk of future meetings in the White House and even Pyongyang. We'll know for sure they're happening when we see the movie-trailer montages.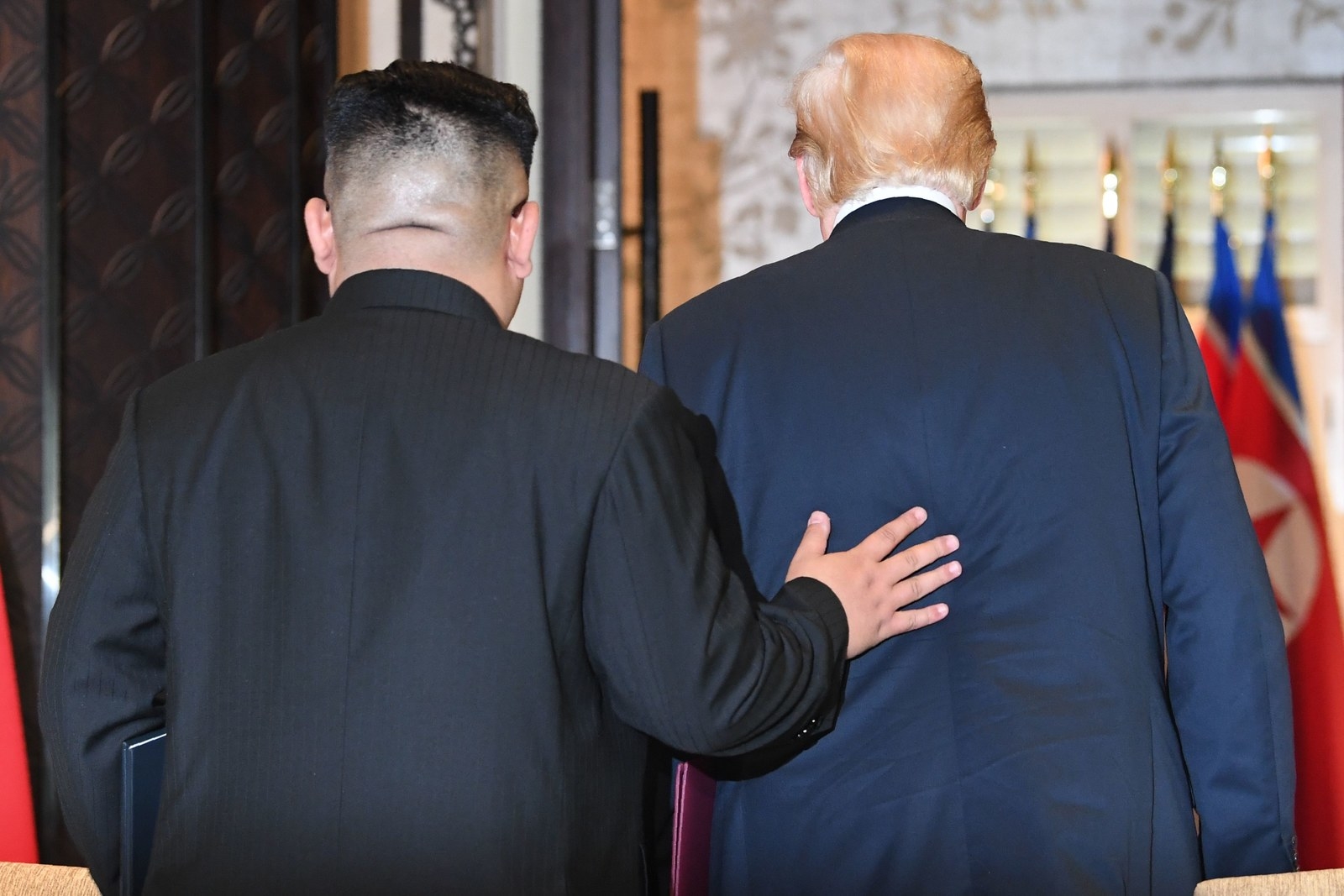 Matthew Champion contributed additional reporting from London.