The Los Angeles Police Department has launched an investigation into actor Kristina Cohen's claim that she was raped by Gossip Girl star Ed Westwick in 2014.
Cohen filed a police report for the alleged assault Tuesday afternoon at the LAPD's Hollywood station. "The suspect named is Ed Westwick," a police spokesperson told BuzzFeed News. "There is an active investigation underway."
The Los Angeles-based actor originally made the allegation in a Facebook post on Monday.
"He held me down and raped me," Cohen said of the alleged incident that occurred three years ago while a guest at Westwick's apartment.
Westwick denied the allegations, tweeting earlier on Tuesday, "I do not know this woman. I have never forced myself in any manner, on any woman. I certainly have never committed rape."
Cohen, 27, has appeared in more than a dozen movies and TV episodes, playing minor roles dating back to 2009, according to IMDb. She is the first person to publicly accuse Westwick of sexual assault or harassment.
Westwick, a 30-year-old British actor, is best known for his role as Chuck Bass on Gossip Girl and is currently starring in the BBC Two television series White Gold.
Cohen's sister, Katalina, told BuzzFeed News that her sister informed her of the sexual assault three years ago, "only a few days after the incident occurred."
"She described the same story as her Facebook post," Katalina said.
Representatives for Cohen and Westwick did not respond to BuzzFeed News' requests for comment, but on Thursday, he tweeted that he was cooperating with police.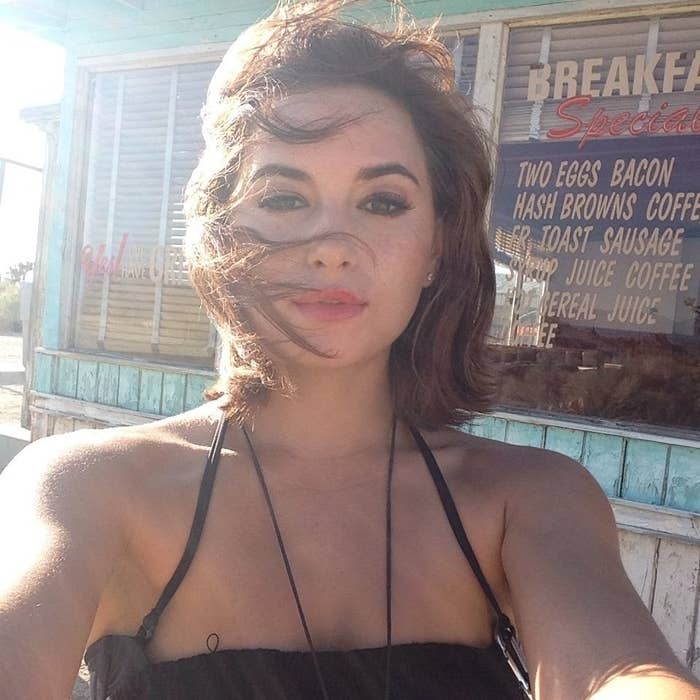 In a detailed post on Facebook, Cohen said that over the last month she has struggled with whether to share her story of being sexually assaulted, and decided to come forward to overcome her guilt and help others do the same.
Cohen said the alleged rape occurred while she was visiting Westwick with another man. She recalled feeling uncomfortable and tired and said she wanted to leave when Westwick suggested "we should all fuck." Instead, she said, Westwick and the man convinced her to take a nap.
"So I went and laid down in the guest room where I eventually fell asleep," Cohen said. "I was woken up abruptly by Ed on top of me, his fingers entering my body."
"I told him to stop, but he was strong," she continued. "I fought him off as hard as I could but he grabbed my face in his hands, shaking me, telling me he wanted to fuck me. I was paralyzed, terrified. I couldn't speak, I could no longer move. He held me down and raped me."
Cohen said the "nightmare" continued when the other man blamed her, saying she was an active participant, and pressured her to not speak up or else it would ruin her career.
"I hope my coming forward will help others to know that they are not alone, that they are not to blame, and it is not their fault," she said.