Paris Raids Turn Neighborhood Into A War Zone For A Day
"It's war in Saint-Denis," one resident wrote on Snapchat after hearing gunshots and police sirens.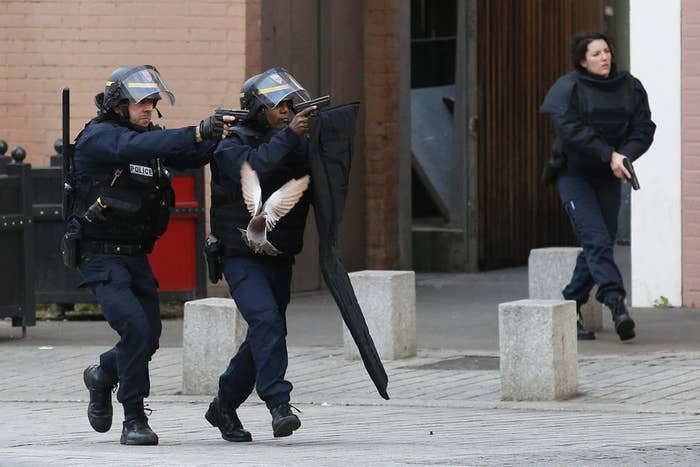 SAINT-DENIS, France — Mohammed Sabri couldn't sleep, and was about to leave his low-rise house on Rue de la Boulangerie to buy some cigarettes at around 4 a.m. on Wednesday morning when he heard the first gunshots.
"I was smoking whatever I was smoking when I heard Kalashnikov fire and bombings," he said hours later, his pupils slightly dilated, grinning in a daze. As rapid bursts of gunfire and half a dozen explosions rang out, Sabri, 27, started recording videos on Snapchat, and broadcasting them to his friends. One of them, who works the night shift at the local hospital, called him to say it was probably a police raid, so he decided to stay home.
At 4:25, more shots rang out, and a man who called himself Reda Rocma started posting his own Snapchats from two blocks away. "I'm seeing this from my window!!!!!! It's heating up!!!!" he wrote. Flashes lit up from behind the far side of his street as he swore to himself. The first sirens wailed minutes later as neighbors peered cautiously from their windows, woken by the firefight. By 4:52, there was a sniper perched on the roof across the courtyard.
"It's war in Saint-Denis," he wrote.
By 5 a.m., Rachid, a middle-aged man wearing a gold earring and a tracksuit, could hear the shots from as far away as Drancy, the neighboring suburb where he lives. "At first, I thought it was firecrackers," he recalled. "But then I heard the helicopters, and I realized it was more serious."

Saint-Denis, a rough post-industrial northern Paris suburb of about 100,000, looked like a war zone Wednesday morning as French police raided a home where they believed Abdelhamid Abaaoud, the alleged ringleader of last Friday's terrorist attacks, was staying. Helicopters buzzed overhead and several loud bangs rang out through the morning as they fought the militants, identified by a cell phone found near the music venue where the attackers killed 89 people.
Two suspects — a woman who detonated a suicide vest and a man hit by a grenade — died and seven were arrested, Paris's prosecutor's office said. Five police officers were injured; a police German shepherd named Diesel was also "killed by terrorists" in the raid, police said. It was unclear at the time whether Abaaoud, 28, a Belgian of Moroccan origin, was even in the apartment. "As things stand, it is impossible to give you the identities of the people detained, which are being verified," Paris prosecutor François Molins said, according to the Associated Press.
Paris Prosecutor François Molins later upped the number arrested during the raid to eight when speaking at a press conference — Abaaoud was not among them nor was Salah Abdeslam, currently the subject of an international manhunt.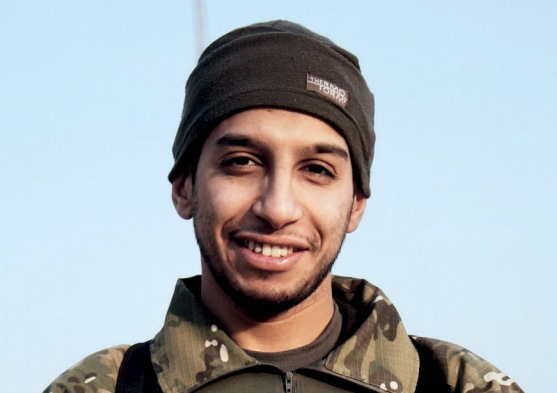 Abaaoud, an infamous French-speaking jihadi who convinced his own 13-year-old brother to join ISIS, was previously believed to have directed the attacks from the group's stronghold of Raqqa in Syria.
If he had been in Saint-Denis, it would have marked another in a series of apparent lapses by French intelligence in the lead-up to the attacks, which has suffered as Europe's open-border system and the mass influx of Syrian refugees make it harder to track potential suspects.
Speaking to a conference of French mayors after the raid, French President François Hollande said police had targeted "terrorists with ties to the perpetrators of the attacks on Friday night," which killed at least 129 and injured a further 352 — the worst terrorist attack in France's history. "I can imagine the concern of the people of Saint-Denis, and would like to comment on their level headedness," Hollande said.
At 6 a.m., Tackie Seth, 35, told his children the family wouldn't be leaving the house all day. Soon enough, they received word that all schools in the town were shut. "We'd rather be indoors," he said, poking his head out from his front door.
But not everyone knew. Mamadou Djamboré, 29, walked to work at 9 a.m. from the nearby Cosmonautes district, only to find the mall on his route deserted, and soldiers setting up a cordon. A group of men in traditional Senegalese dress remonstrated with police for not letting them pass through to their local mosque.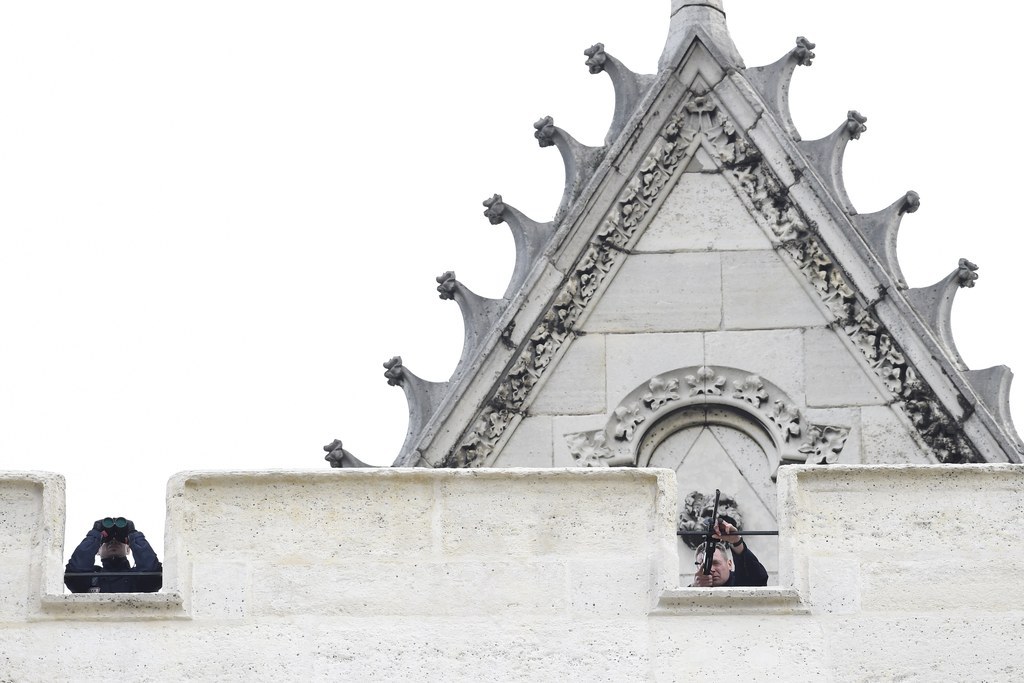 Police evacuated residents in the early hours of the morning from the area, less than a mile away from the Stade de France, the country's national stadium, where three of Friday's suspected nine attackers committed suicide attacks. Heavily armed troops took up positions around the site of the raid, and TV crews swarmed into the town center near the town's famous Gothic basilica. Emergency workers evacuated some locals in ambulances to a mental health center. Others wandered, bemused, around the town's eerily quiet center, where nearly all the local bakeries, cafés, and stores were shut all morning. The smell of marijuana wafted from several points around the town center.
"You know Saint-Denis is a city of handbag and scooter thieves, not a city of terrorists! We are all very shocked about what happened here," said Sami, 35, a youth center worker, as he leaned on a railing on the street, waiting to go back home. His friend Mehdi, 39, grimaced wistfully as he rolled cigarettes for them both.
"Before, Saint-Denis was a city of immigrants, we all knew each other, it was a very small and friendly community. Now people from other parts of the world arrive, and they are most of the time illegal," he said. "We don't know them. And those terrorists, no one knew them."
But for some, Saint-Denis's morning of horror translated into 15 minutes of fame. "I'm going to send my videos of the gunfire to my friend Babali — he's a rapper," Sami said. "He's going to use them in his next video."
Max Seddon is a correspondent for BuzzFeed World based in Berlin. He has reported from Russia, Ukraine, Azerbaijan and across the ex-Soviet Union and Europe. His secure PGP fingerprint is 6642 80FB 4059 E3F7 BEBE 94A5 242A E424 92E0 7B71

Contact Max Seddon at max.seddon@buzzfeed.com.

Got a confidential tip? Submit it here.

Annabelle Azadé is a journalist based in Paris. She has reported from Bangkok, New York, Tel Aviv and London. Contact Annabelle at azadedary@gmail.com.

Contact Annabelle Azadé at azadedary@gmail.com.