JPMorgan Shows Exactly How To Not Use Twitter
#AskJPM indeed. Update - 7:05 PM ET: JPMorgan cancelled.
A week ago, JPMorgan announced a "#TwitterTakeover" for this Thursday afternoon. The original announcement went under the radar.
The next day, the bank teased it again. Who could the mystery executive be?
Wall Street legend Jimmy Lee! The "banker's banker" and JPMorgan Vice Chairman, famous for his slicked back hair, aggressive dealmaking, and dominance in syndicated loans and private equity deals.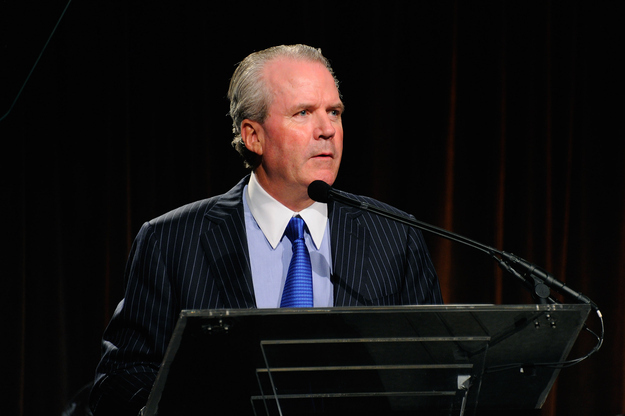 This is a slightly odd choice. While Lee tends to pop up to provide a juicy quote in long magazine articles about JPMorgan, he's not exactly fond of Twitter.

And then today, less than 24 hours before Lee would field questions on "his experiences, leadership & career advice," exactly what always happens...happened.

Surely all of those tweets are people earnestly asking questions that they hope Jimmy Lee will answer!







So far, @JPMorgan, much like the real JPMorgan, just seems to be taking it.
Maybe they just need a puppy.

Update - 7:05 PM ET: JPMorgan cancelled it