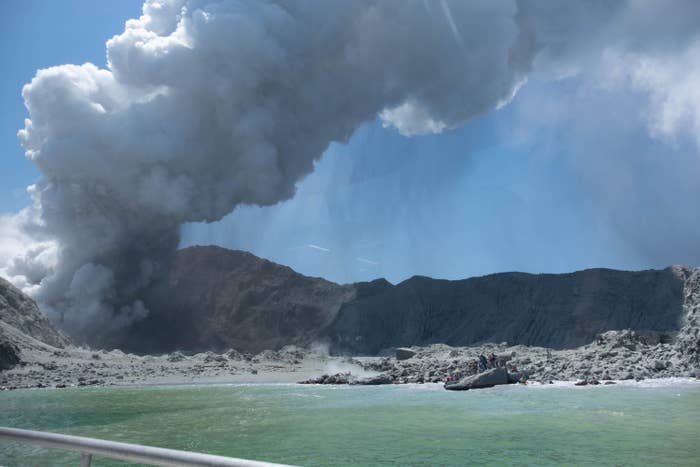 Up to 13 people are feared dead and burns units across New Zealand at full capacity treating the injured, following a volcano eruption off the country's North Island on Monday.
Five people died when White Island, also known by its Maori name of Whakaari, unexpectedly erupted at 2:11 p.m. local time (8:11 p.m. ET on Sunday). Another eight remain missing and are presumed dead.

Police said Tuesday morning that, according to tour operators, 47 people had been on White Island at the time of the eruption. The privately-owned island is about 30 miles off the east coast of New Zealand and popular with tourists.
Of the 47, five were New Zealanders and the rest overseas tourists, including 24 people from Australia, nine from the United States, four from Germany, two each from the United Kingdom and China, and one from Malaysia.
The nationalities of the five dead and eight missing are not yet confirmed, though at least three of the five dead are believed to be Australians.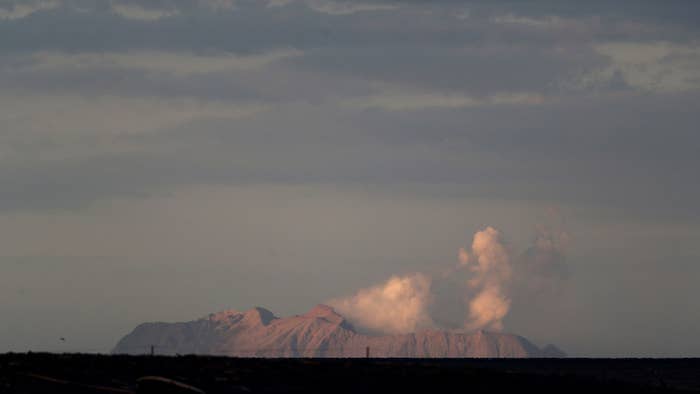 Ministry of Health spokesperson Dr Pete Watson said New Zealand's burns units were full to capacity with people injured in the eruption, and that it was possible some of those people would not survive. The injured are aged between 13 and 72.

"I want to reiterate the severity of the injuries, but also the numbers. So this is really large in terms of the pressure it's putting on our units," he said. "We're doing all we can ... we're really confident of the expertise we have and it is possible not all of the patients will survive. But at this stage, everybody is receiving the care they require."
Of 31 injured, 25 are in burns units in Christchurch, Hutt Valley, Waikato and Middlemore Hospitals, while six others are in Tauranga and Auckland awaiting transfer when a bed becomes available.
Twenty-seven of those people have suffered burns to more than 30% of their body, and many have inhalation burns that require airway support, Watson said.
Some of the injured Australian citizens are likely to be transferred to burns units in Australia.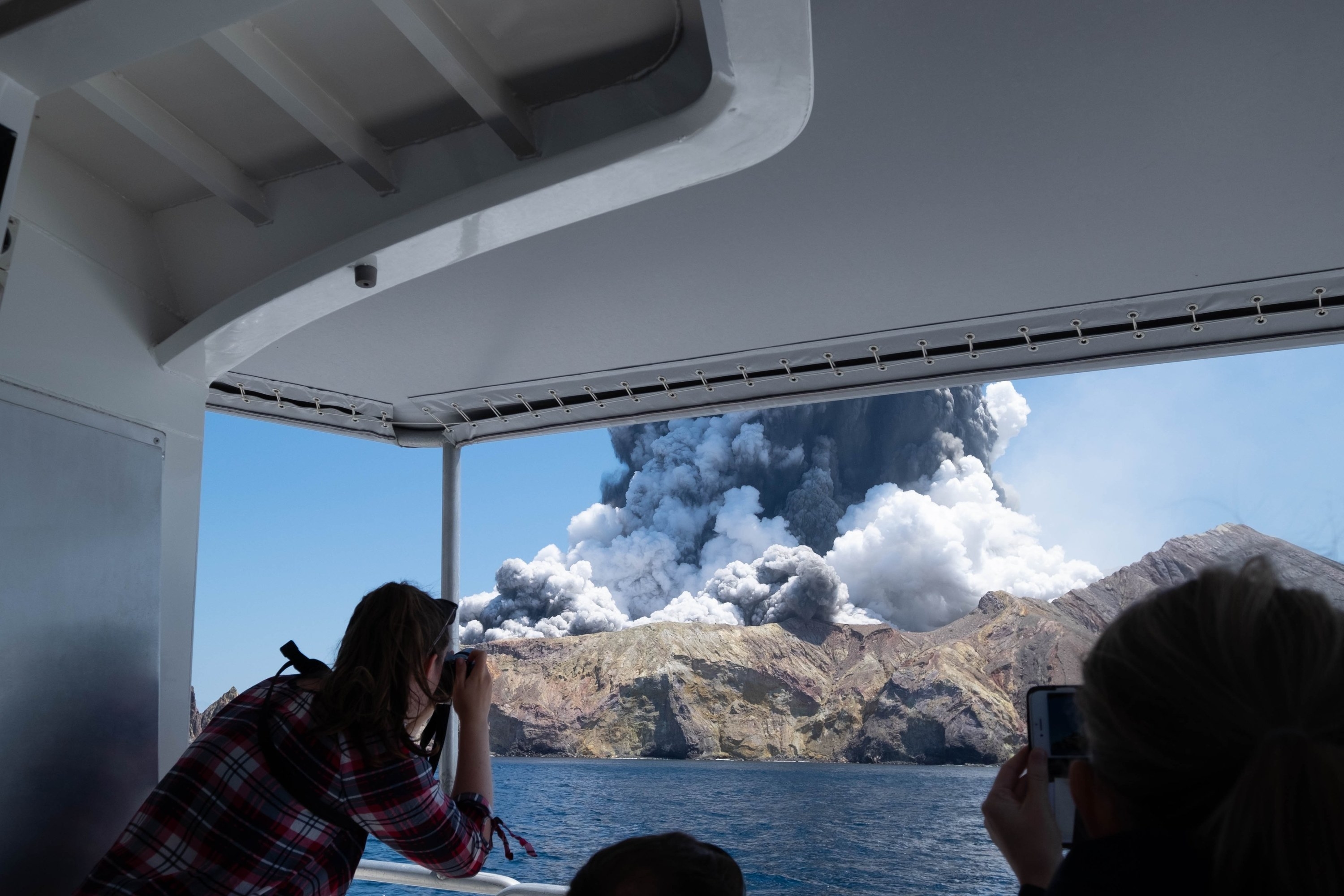 Emergency services have been unable to get access to the island on the advice of volcano experts, who said the scene was too dangerous and unstable. But reconnaissance flights over the island since the eruption have not revealed any signs of life.
Deputy Commissioner John Tims said on Tuesday afternoon that NZ Police had marked photos indicating where six bodies may be, but they are covered in ash.
"We can never say 100%. But I would strongly suggest that there is no-one that has survived on the island," Tims said.
"I base that on the fact those brave people that went across to the island yesterday, and rescued a number of people, you know, said that they could not see anyone that was still alive."
Authorities are attempting to fly a drone with specialised measuring equipment over the island to assess conditions, but the weather has made that impossible so far.

Police are currently investigating the deaths on behalf of the coroner, and a separate parallel investigation is being carried out by the New Zealand workplace health and safety regulator.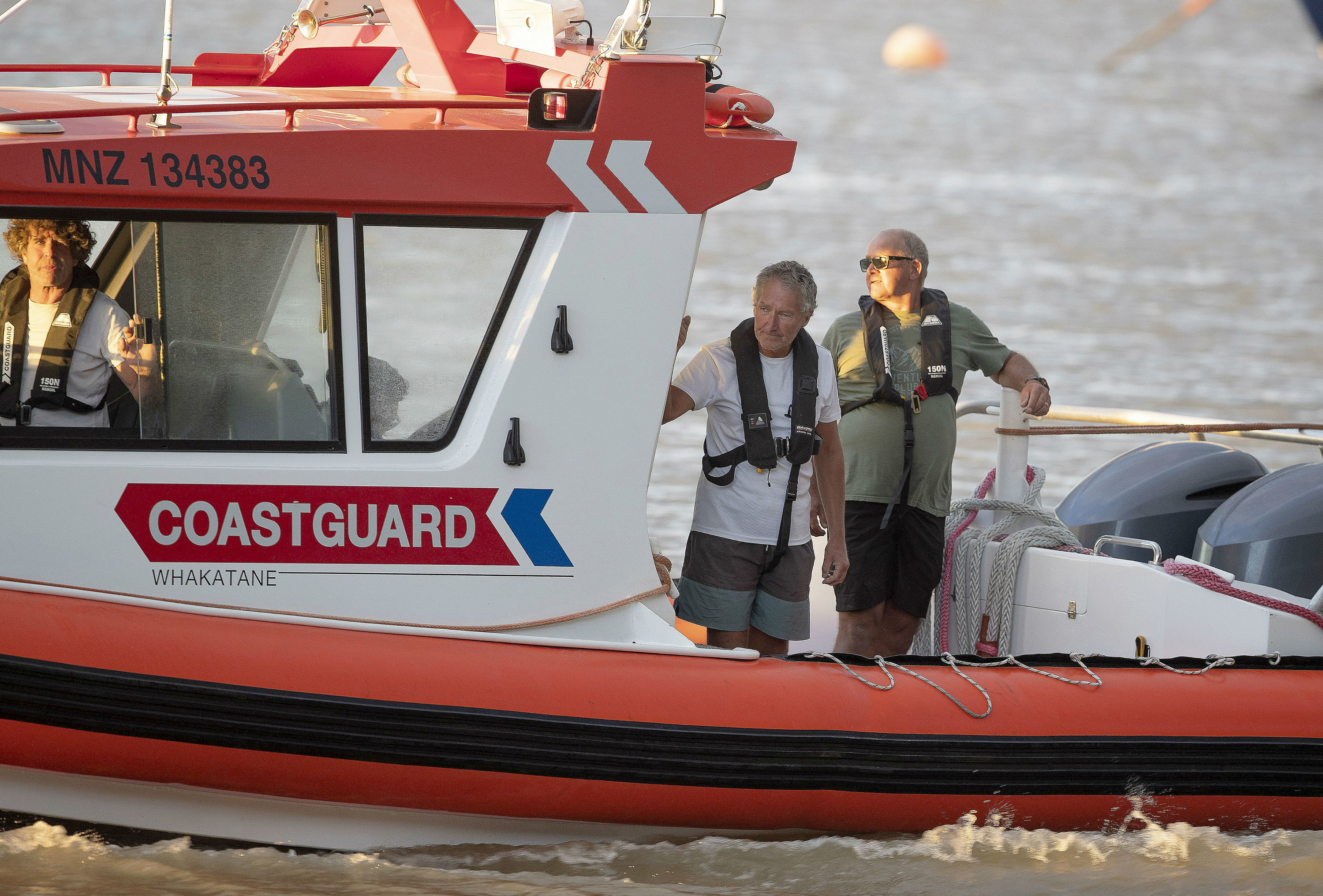 In an earlier news conference, Prime Minister Jacinda Ardern assured people that police were doing "everything they can" to get more information.

"I know there will be a huge amount of concern and anxiety for those who had loved ones on or around the island at the time," she said.
A webcam operated by New Zealand's geological hazard agency GeoNet showed at least one group of tourists inside the crater shortly before it erupted. The camera later went dark.

Tims told journalists at an earlier press conference that 10 people remained unaccounted for on the island but could not be more specific. The victims include a range of nationalities, Tims added. Police had earlier said around 50 people were on the island when the volcano erupted.

"Our thoughts are absolutely with the friends and family of those that are injured and those who have died," he said.
Australian Prime Minister Scott Morrison tweeted to say that Australians had been "caught up in this terrible event."
White Island or Whakaari is New Zealand's most active cone volcano. It last experienced a short-lived eruption three years ago.
UPDATE
An earlier version of this post, using information from NZ Police deputy commissioner John Tims, stated that police had launched a criminal investigation into the deaths and injuries caused by the eruption.
Police have since issued a statement saying it is "too early" to confirm if there will be a criminal investigation, and clarifying that they are currently investigating the deaths on behalf of the coroner.