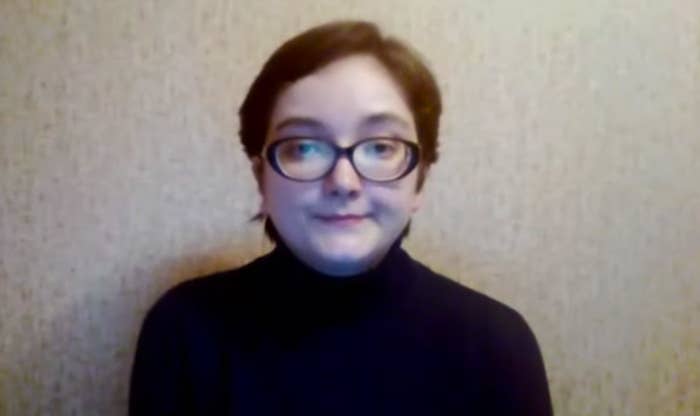 A feminist blogger in Russia has been charged with inciting hatred toward men on social media.

Lyubov Kalugina faces up to five years in prison if convicted under Russian anti-extremism laws criticized by human rights groups for stifling freedom of expression — the same laws were used to prosecute and imprison Pussy Riot.

Kalugina, 31, disclosed last year to the Russian human rights anti-extremism group SOVA Center that she was under investigation.
Authorities in Omsk, the Siberian city where she lives, began investigating her for posting "statements and materials that humiliate the male gender and incite hatred towards men" after one complaint by an unnamed man in a Russian town 2,500 miles away.
The investigation centered on 12 posts she made on VK, the most popular social media site in Russia, between 2013 and 2016.
In recent years, Russia has stepped up a crackdown on material posted online, with young Russians being penalized for posting seemingly innocuous memes.
Kalugina said that the posts included a meme of a woman with a frying pan captioned, "Beat up a brute, save Russia," and that she was being prosecuted "because of some jokes about asses, pussies, and intra-feminist debates."

"Criminal charges have been brought against Kalugina under article 282 of the Russian Criminal Code," police in Omsk told the local news website Gorod55.ru on Wednesday.

In a new statement, SOVA Center said because there was no history of feminist violence against men, the charges should be dropped.
BuzzFeed News has reached out to Kalugina. She posted on VK on Thursday to say she was meeting lawyers in connection with the case.