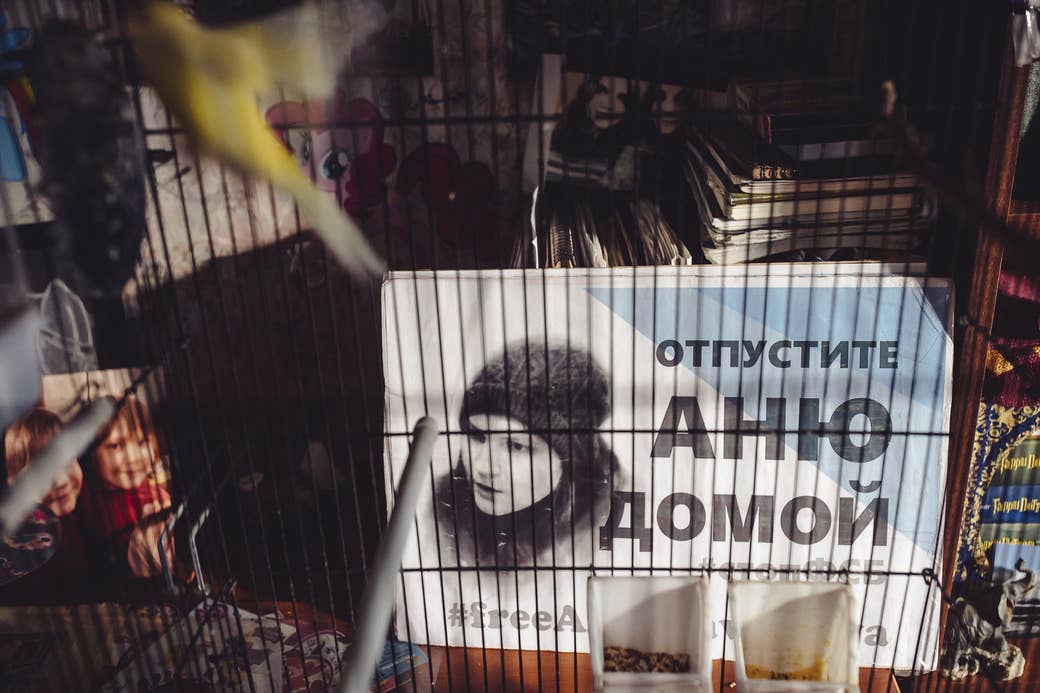 MOSCOW — Anna Pavlikova's parents believed their daughter was the kind of kid who would make Russia truly great.
At 17, she read biology textbooks for fun and was hoping to study biotechnology at Russia's most prestigious school, Moscow State University. She was devoted to animals — when a big storm struck Moscow, she rescued as many injured birds as she could find. She was breeding parakeets in her room, a family that had grown to about a dozen and would sometimes fly around the whole apartment.
Everything changed the morning of March 15, when police burst into her family's apartment and into her bedroom, still decorated with dozens of My Little Pony drawings, and dragged her to jail. In their telling, Pavlikova wasn't a young woman with a budding interest in politics — she was a suspected extremist, part of a group of 10 that called themselves "New Greatness" that police claim met on the messaging app Telegram to plot to overthrow Russian President Vladimir Putin. She has been in pretrial detention for the past three months, and the court has refused her petition to be released on house arrest.
"What happens? They are being imprisoned."
As Russia revels in the show of openness and internationalism of the World Cup, the story of what happened to Pavlikova and her friends reveals a stark contrast. Russian leaders are trying to project an image of a country that is confident and free — with a minimal police presence, inviting to outsiders. Russian leaders' target audience is not just foreign soccer fans, but its own young people, many of whom can't remember a time before Putin took power in 2000.
But those who hold power in Russia are also nervous young people could become a threat, inspired by a new kind of freedom online and bridling at a political system that offers few meaningful outlets for dissent.
The country's leaders have decided "our country doesn't need clever active young people ... who are worried about the country and want to change it for the better," said Pavlikova's father, Dmitry Pavlikov.
"What they've done to my child — I can't get it in my head," he said. "The Special Services are especially for active children ... children learning to share their point of view, about elections, Russia. What happens? They are being imprisoned."
Last fall, Pavlikova and her best friend, a 19-year-old veterinary student named Maria Dubovik, went on Telegram to make new friends. The app is wildly popular in Russia, offering encrypted messaging and the ability to create open channels that can include thousands of members.
Dubovik's mother said she had the impression her daughter was primarily trying to find a boyfriend — and Dubovik did wind up dating a man she met on Telegram. But the app also allowed them to engage in what appeared to be a growing interest in politics.
Like many in Russia, Pavlikova and Dubovik grew interested in politics not because of grand concerns like democracy and free speech, but because the government began invading spaces they considered their own.
Pavlikova's parents say she first got involved in politics collecting signatures to prevent the cutting down of trees in a local park where birds nested. Dubovik's mother speculated her daughter might have become civically minded when a proposed road project threatened the family homestead where she planned to start a dog shelter. By the time protests began attracting many young people in Russia during the lead-up to presidential elections last March, both teens appear to have been drawn in.
According to witness statements collected by police, the teens began befriending people in large chat groups for supporters of someone named Vyacheslav Maltsev, a populist politician and well-known YouTuber.
His supporters were detained across Russia when a court declared them "extremist" just before planned protests in November to call for Putin's resignation.
Pavlikova and Dubovik began gathering in a small chat group, called simply "New Chat," with a number of mostly unemployed men in their twenties and early thirties who would complain that government corruption made it impossible for them to find decent jobs.
According to an official affidavit, these chats were being monitored by an older man, who is named in the document as Aleksandr Andreevich Konstantinov.

"This situation is possible in a country where control over the Security Services is weak."
In his affidavit, Konstantinov testified that he had stumbled on the teens and their friends in "a self-organized group, with the goal of forming a political organization for radically minded members disappointed with the actions of V. Maltsev."
"Understanding the possibility that the political group would undertake illegal activity, I took the conscious decision to continue taking part in the group of organizers," he continued, "in order to further identify the participants, gain access to working documents, and other relevant information, with the aim of then giving this information to law enforcement."
Defense lawyers believe that the man known as Konstantinov was no ordinary chat member, and what's more, they believe Konstantinov is likely not his real name. Most of the identifying information routinely included in an affidavit — birthdate, address, passport number — is missing from his statement, further raising their suspicions. That's why defense lawyers told BuzzFeed News they think "Konstantinov" is a false identity used to mask an undercover agent from the Federal Security Services, or FSB.
(The FSB and the Investigation Department for the Western Administrative District of Moscow did not respond to requests for comment for this story.)
Based on his own testimony, Konstantinov was trawling social media to find government critics. And the events that followed suggest he steered this group of naive and disaffected young people into a carefully laid trap.
Maxim Pashkov, an attorney representing Dubovik, said he thought the case and others like it were driven by ambitious officers who believed bringing in a group of young radicals would be an easy path to promotion.
The suspected agent in this case is probably "getting awards, new officer titles, and a bonus," Pashkov said. "This is why I think this group was created, to show that [the FSB] is a necessary structure in this society. … This situation is possible in a country where control over the Security Services is weak."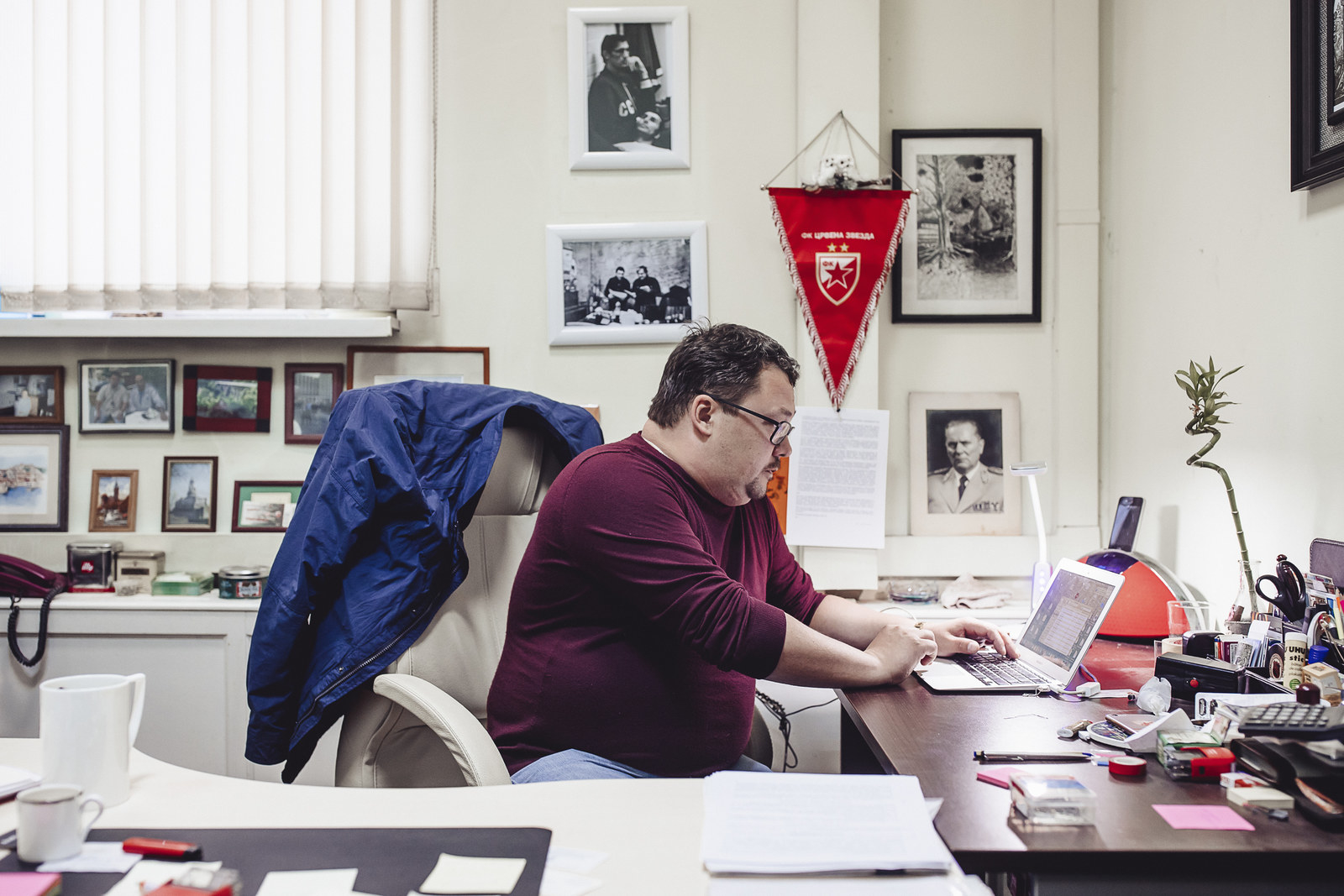 At first, members of New Chat used the group to complain to their friends about everyday life, a transcript shows, but after Konstantinov joined, it turned into an organizing hub within months.

"I have exams, every day is a pain in the ass," Dubovik once griped. Other times, they talked about video games.
Konstantinov testified that Pavlikova added him to the group in mid-November 2017, and he quietly lurked while the group sometimes bashed the government, praised protest leaders, and joked about "revolution" — a word usually accompanied by a smiley emoji.
There was little indication that they intended to form any sort of organization. But Konstantinov may have spotted that Pavlikova and other younger members were impressed by an unemployed 25-year-old named Ruslan Kostylenkov, who sent around a video of him firing a shotgun and sometimes bragged about using Molotov cocktails. Kostylenkov has a burglary arrest on his record and has expressed sympathy with far-right politics in the past. He once appeared in a news report praising an attack on an immigrant and reportedly was involved in a group trying to run sting operations to catch LGBT people.
Pavlikova's parents said they thought she was drawn to Kostylenkov because he bred rabbits, but the chats suggest she and Dubovik were both looking for political direction and were drawn to his machismo. Pavlikova asked if he would show her how to shoot a gun, and once complimented him for looking "chic." Dubovik once told him, "We need an alpha male in our flock."
"I never had real friends."

In late November, some members of the chat group decided to meet up at a McDonald's in central Moscow, and Konstantinov came along. In the chats that followed, there was suddenly talk of renting an office, which Konstantinov insisted on even when other members expressed concern it could be a target for police, who'd just raided the offices of anti-Putin protest leader Alexei Navalny. Konstantinov testified that he then rented the office under his own name and outfitted it with secret recording equipment.
Several of the accused told investigators that Konstantinov also crafted the manifesto for the group, which called for Putin and Prime Minister Dmitry Medvedev to face a "tribunal," and that it was he who shot down the idea of making the group aboveboard by registering it as a political party. To defense lawyers, this seemed as if Konstantinov was carefully crafting the group to run afoul of Russia's broad law against "extremism," which has been used to prosecute groups ranging from Jehovah's Witnesses to pro-democracy activists.
The group adopted the name "New Greatness" and created a logo of a rising phoenix inspired by the Hunger Games.
Kostylenkov was named the group's leader, and he seemed delighted with the role, according to a chat transcript. He seemed eager to train the others on shooting guns and throwing Molotov cocktails, and constantly asked members to scrounge up more cash.
Over the next few months, members told interrogators, the group attended a couple of protests in support of Navalny and one in support of a Moscow trolley line. They bought a printer to make flyers with slogans like "Putin's gang go home" and "Putin's fourth term — death to the people." But even the police statements don't allege they had any concrete plans to mount a coup. They spent weeks just trying to get enough money to buy the printer.
Pavlikova at first seemed to relish the adventure and even traded messages about buying a gas mask and helmet from a member of the Russian National Guard she met through Telegram. (Both are legal for civilians to possess under Russian law.) An undercover agent with Russia's interior ministry also testified that he started chatting with Pavlikova in February, when he and a colleague joined the investigation.
It's hard to know for sure what the teens and their friends were actually up to. All the defendants are either in jail or under house arrest until trial and unable to speak to reporters. The chat transcript, which is more than 1,000 pages long and was shared with BuzzFeed News by Dubovik's lawyer, ends three weeks before they were arrested. It was made by Dubovik's boyfriend during a two-week period after they were jailed, but he was not able to transcribe the entirety of the chats before losing access to the group.
Pavlikova's parents were able to download the full chat history because Pavlikova's cellphone was registered under her mother's name, but they declined to share it in full because they feared making it public could harm her defense.
They say Pavlikova was increasingly nervous, and that Konstantinov seemed to be trying to talk her out of quitting the group in January and February. She testified that when she was given flyers to distribute, she threw most of them in the trash because she feared her father wouldn't approve. She said she didn't really understand the group's manifesto, and their mission "seemed like a game to me."
The game suddenly became too real for her in early March, when she was fired from her job at a local veterinary clinic because police came to question a coworker about her politics. When she tried to quit the group, she told investigators, Kostylenkov threatened to kill her. Konstylenkov confirmed the threat in his testimony to police, and he then tried to hide the group's printer and other evidence in a tree.
The next day, the entire group was arrested.
Within hours, police posted a video on YouTube of Kostylenkov confessing to the group's plot, which his lawyer alleged in a message to BuzzFeed News was extracted under torture. (A medical examiner's report recorded that he suffered a hematoma and multiple bruises while in custody.)
Disheveled, and with one eye looking like it might be swollen, Kostylenkov stiffly recites that the group was preparing to "organise a tribunal for the ruling elite" by holding "shooting training and throwing of Molotov cocktails."
Pavlikova told investigators a different story when asked how the group planned to overthrow Putin.
"I don't know exactly. We planned to spread the newsletters and we wanted people to believe us," she said. She got involved, she said, because "I never had real friends."
The extremism charges against the group mean they face up to 10 years in prison, and Pavlikova's parents fear conviction is certain because less than 1% of all cases in Russia end in a verdict of not guilty — and the chances of acquittal get lower every year.
They would get out many years after the World Cup was over, and even after Putin would, by law, be required to be out of the Kremlin. The Russian leader's final term is due to expire in 2024, and his continued lock on power has delayed reckoning with the question of what comes after him.
But beneath the surface, there is a brutal fight over the role of young people in shaping Russia's future. In the months leading up to his reelection, politicians and school officials sounded the alarm that protest leaders were leading young people astray by luring them to protests.
Legislation was proposed to make it a crime to involve minors in unsanctioned demonstrations, and there were reports that school administrators were being pressured to scare their students away from politics. This panic was so widespread that it spawned a new genre of video on YouTube in which students leaked footage of their teachers berating them for activism.
The alarm began when opposition leader Navalny, who had been barred from challenging Putin for the presidency, stunned political observers by breathing unexpected new life into his movement by drawing young people to his rallies. Government allies were especially concerned that he used social media to do it — his YouTube videos decrying corruption of Putin allies struck a nerve that traditional opposition leaders had been unable to reach.
Grigory Okhotin, founder of a group that tracks detentions of protesters called OVD-Info, said he doubted there had actually been a surge of support among young people for Navalny. But he thought that authorities were coming down with particular force on young people who did turn up to Navalny's rallies, many of which were banned by authorities.
"If there were teenagers [at rallies], the police wanted to arrest them," Okhotin said.
But it was also connected to a fear of what people might be absorbing online, said Valentina Dekhtyarenko, a lawyer with the organization Open Russia, which provides legal assistance to people arrested for political speech.
"The reason for this case? It's to scare people."
Russian authorities also spent the months leading up to the March vote battling Telegram, which has encryption capabilities and allows users to create open "channels" that can reach thousands. The government sought to block the app after its makers refused to give the FSB the keys to its encryption protocol, and their unsuccessful attempts to stop the app from working caused outages of large parts of the internet in Russia.
"Young people like us get information from the internet, and there is a concern that the internet can't be controlled by the authorities," Dekhtyarenko said.
These preoccupations reached even into the preparations for the World Cup, where student organizers allege government agents infiltrated their Telegram group chat and tried to intimidate them into dropping protests against holding an enormous festival for soccer fans on the campus of Moscow State University during their final exams.
They would leak secret information to shady websites and government-aligned news outlets, a student protester named Igor Vaiman told BuzzFeed News.
"They gathered all the facts about us, and tried to shape them in a way that it would seem that we're trying to build a network of all the politically active students," Vaiman said, and seemed to be laying the groundwork for accusing them of "extremism" as well. "They write we're trying to start a revolution or something … I think if we decided for some reason to get political — to go to some kind of meeting, to do something even slightly illegal — they would be happy to arrest us and do all the things they want."
The New Greatness prosecution is not the only case where human rights activists allege that FSB agents fabricated charges or entrapped young people critical of the government. In a similar case, attorneys say nine young people in the cities of St. Petersburg and Penza — including a 16-year-old — were tortured into confessing to belonging to an unknown left-wing group dubbed "the Network."
Such cases are "unprecedented," said Open Russia's Dekhtyarenko. "A case like this has never been seen before and I'm afraid it will stay like that. The reason for this case? It's to scare people."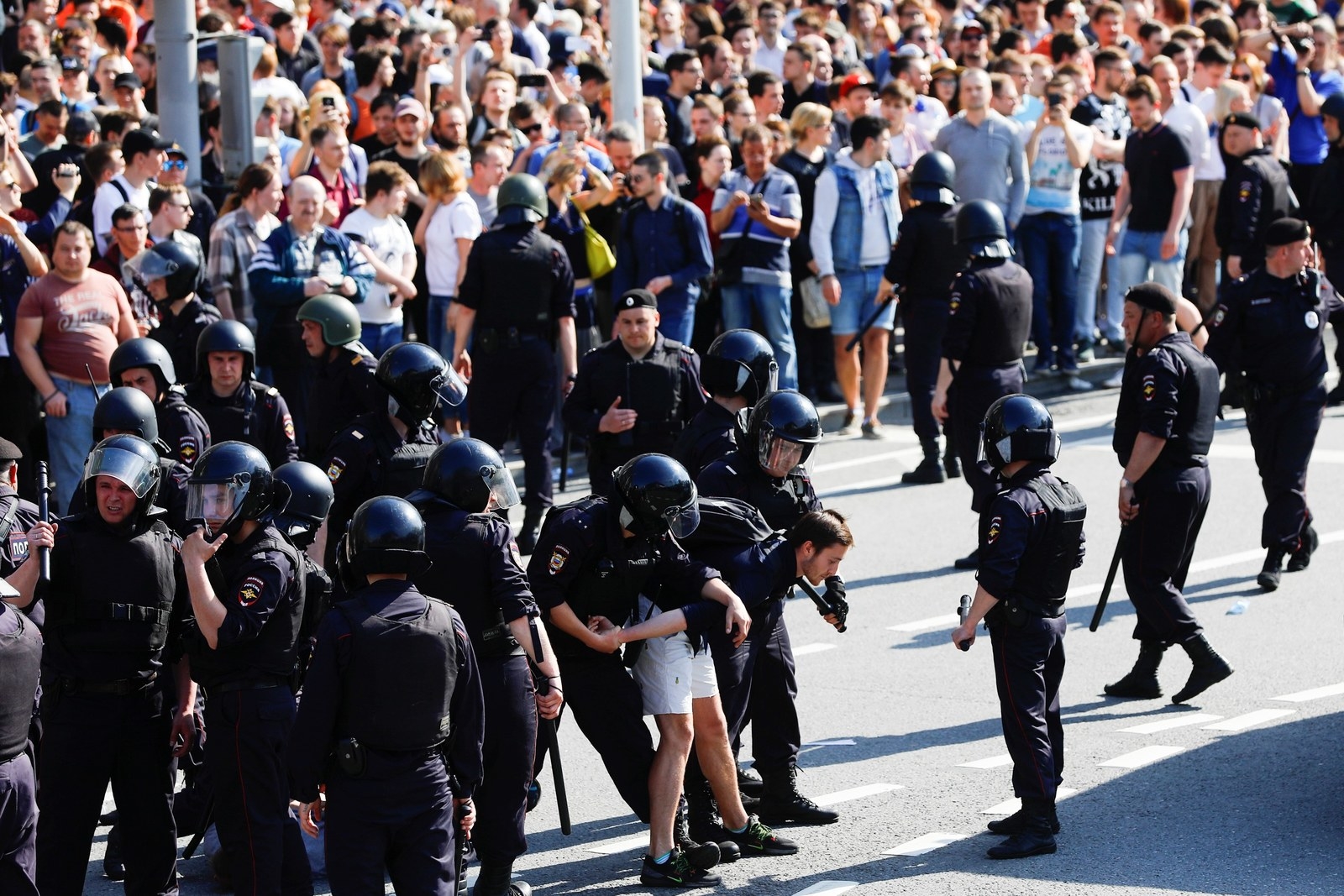 Shortly before the World Cup began this month, a court ruled that Pavlikova, Dubovik, Kostylenkov, and three others would stay in jail until at least September as they await trial. Four others had been granted house arrest; it mystified the parents of the teenagers that their daughters would stay behind bars.
Pavlikova and Dubovik spent the first months of detention in a cell that held around 50 others; Dubovik has since moved to a four-person cell, her mother said. Pavlikova's mother told BuzzFeed News that her daughter has been moved to a prison hospital because of a congenital heart defect and other health problems. Pavlikova was not allowed to attend a hearing on her own detention, her mother said.
Dubovik's attorney, Pashkov, said he was mystified as to why the youngest defendants are being kept in jail while four additional defendants are under house arrest.
"I don't understand the motives of the court at all," said Pashkov, who has been an attorney for 20 years.
Pashkov said he believed the case was a sign that the FSB was trying to prove its usefulness in a country where there are few serious threats to the government and few limits are put on its power.
"This is why I think this group was created, to show that [the FSB] is a necessary, required structure in this society," Pashkov said. "This situation is possible in a country where control of [security agencies] is weak."
As he sees it, these were just young people frustrated with an unfair system that made it impossible for them to get ahead. So they complained about their leaders and the political events of the time.
"In Russia it's called kitchen talk — even under Stalin you wouldn't go to prison for that," Pashkov said. "In our country now, what's unusual is that people do go to prison for kitchen talk."
Julia Lyubova and Jane Lytvynenko contributed reporting to this story.