Coroner Classifies Former New Orleans Saints Player's Death A Homicide
Former defensive end Will Smith was killed in an apparent road rage incident that also left his wife hospitalized with two gunshot wounds to the leg.
The New Orleans coroner on Wednesday announced that Will Smith, a former Saints player who was killed on April 10 during an apparent road rage incident, was shot eight times.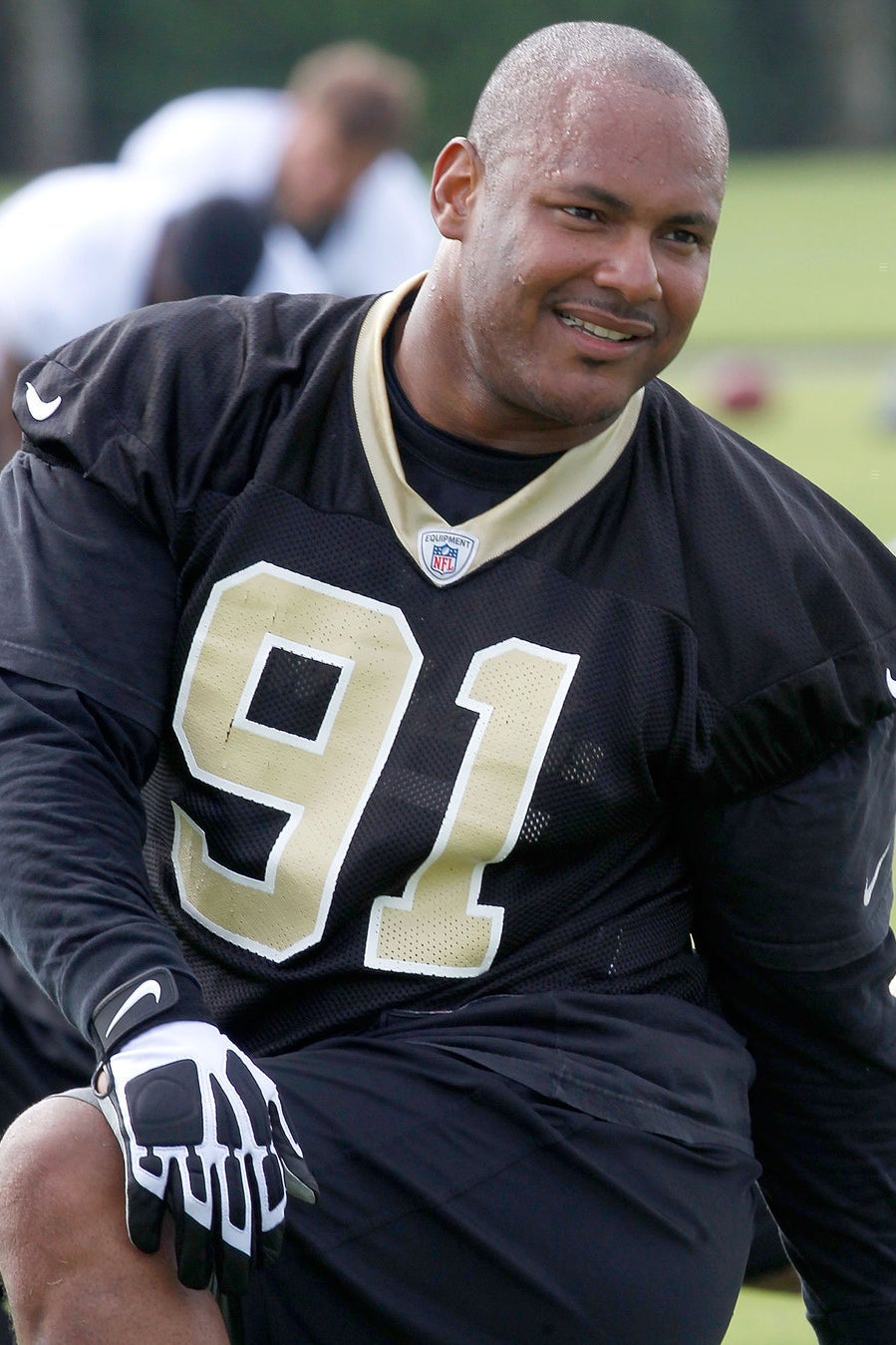 In a statement sent to BuzzFeed News, Orleans Parish coroner Jeffrey Rouse said that examiners conducted a forensic autopsy on April 11.
Early results showed eight gunshot wounds, seven of which penetrated his back and chest.
"The death of Mr. Smith has been preliminarily classified as a homicide," he said.
Smith died on April 9 in New Orleans's Lower Garden District after being shot multiple times, Michael Harrison said during a press conference on April 10.
New Orleans Police Chief Harrison said officers received a call at 11:29 p.m. on April 9 of shots fired in the district.
When officers arrived, they found Smith "partially inside of his vehicle, suffering from multiple gunshot wounds to his body."
Smith's wife, who suffered gunshot wounds to her leg, was taken to a nearby hospital for non-life-threatening injuries.
Authorities later discovered that a driver of a Hummer H2, later identified as 30-year-old Cardell Hayes, struck Smith's Mercedes G63 SUV, causing him to drive into a Chevrolet.
Harrison said Hayes, an acquaintance of Smith's, shot him after the two exchanged words following the collision.
Hayes remained at the scene until police arrived. They arrested and charged him with second degree murder.
Attorneys continue to dispute over Smith's involvement in the shooting.
In a press release on April 12, police said that during their investigation of Smith's death, "detectives executed a search warrant on the Mercedes G63 and the Hummer H2."
"During the search, detectives recovered a fully-loaded revolver inside Hayes' vehicle and a fully-loaded 9 millimeter handgun inside Smith's vehicle," the statement read.
Attorney Peter Thompson, who represents the Smith family, said Wednesday that Smith did not draw his gun or have it on his person when Hayes shot him, according to the Associated Press.
His argument directly contradicts the statement made by the attorney representing one of the passengers in Hayes' car, who contends that Hayes saved his life because "Smith had a gun and was going to shoot it."
BuzzFeed News has reached out to Thompson for more information.
Hours before the incident, Smith had posted on Instagram to say he was "having a blast" at the New Orleans French Quarter Fest.
In an interview with USA Today, Saints head coach Sean Payton assailed the nation's gun laws as he mourned the death of one of his former players.
"Two hundred years from now, they're going to look back and say, 'What was that madness about?'" Payton said.
He said that while he tends to lean to the right on political issues, he disagreed with the argument that people needed guns as a means of self defense.
"I've heard people argue that everybody needs a gun," he said. "That's madness. I know there are many kids who grow up in a hunting environment. I get that. But there are places, like England, where even the cops don't have guns."
Saints quarterback Drew Brees also spoke at length about Smith.
Brees appeared on local radio station WWL on April 11 to talk about Smith's distinctive qualities both on and off the football field.
"People forget that we have our whole life ahead of us when football ends," Brees said. "Some guys struggle with that transition. Will was always the guy who had it together, who knew that he was going to do great things beyond the football field."
Brees mentioned that Smith had just earned his masters degree — an MBA from the University of Miami Business School — and had just returned to New Orleans to begin coaching and mentioning young people.
"It makes me sad for New Orleans," he said. "We lost a great ambassador for our city, and someone who was really going to make a difference."
The dean of the University of Miami Business School sent a statement to students and faculty on April 11.
It is with great sadness that I write to inform you of the untimely and tragic death of a special member of our community. Will Smith was part of our inaugural Miami Executive MBA for Artists and Athletes class. He was expected to graduate this coming July. He was a wonderful student, easy going, well-liked, and respected by all of his classmates, faculty, and staff. He was 34 years old.

We will plan a memorial service during the program's next residency in June. Details regarding memorial services, flowers, and charitable donations will be shared as these become available.

Please join me in offering our love, sympathy, and strength to Will's family, particularly his wife Racquel, whom we wish a complete and speedy recovery, and their three children in this hour of unfathomable loss.
New Orleans Saints senior writer John DeShazier, who wrote a tribute to the former defensive end the day of his death, also spoke on WWL Radio about Smith.
He called the incident "stunning and numbing," and said that Smith was one of the more genuine players he'd worked with.
"He was as close to the guy he portrayed himself to be as anyone else," he said, adding that he was a bedrock in the locker room as a seasoned leader.
Saints senior VP of communications, Greg Bensel was among those tweeting tributes to Smith, who played nine seasons with the Saints and was with them when they won Super Bowl XLIV.
Saints running back Mark Ingram and head coach Sean Payton also paid tribute to Smith, and expressed condolences to his family.