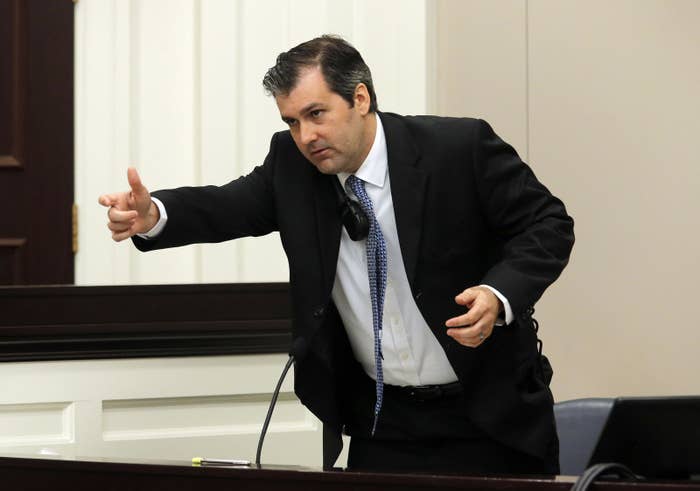 A judge declared a mistrial on Monday after the jury could not reach a unanimous verdict in the case of former South Carolina officer Michael Slager, who was charged with murder in the 2015 shooting death of Walter Scott, an unarmed black man.
The now-infamous video that captured the incident shows Slager firing his handgun multiple times, striking Scott in the back as he ran away following a traffic stop related to a broken brake light.

After around 22 hours of deliberations over four days, the jury — comprised of 11 white members and one black member — said Monday that it was unable to come to a unanimous decision. Earlier in the deliberations, a single juror said he would not vote for a conviction.

Judge Clifton Newman then declared the mistrial, and thanked the jurors for their "valiant efforts and hard work in trying to reach a unanimous verdict."

He had earlier denied the defense's motion for a mistrial on Monday.
Meanwhile, the prosecutor, Solicitor Scarlett Wilson, promised in a statement to try Slager again.

"We hope the federal and state courts will coordinate efforts regarding any future trial dates but we stand ready whenever the court calls," Wilson added.
Scott's Mother, Judy Scott, also said at a news conference that "it's not over.
"Y'all hear me, it's not over until God says it's over," she said. "God is my strength, and I know without a doubt that he is a just God, and injustice will not prevail."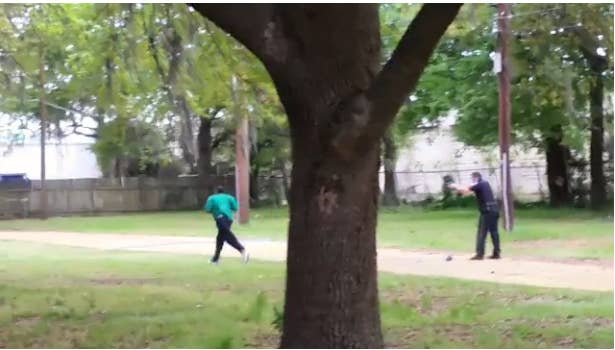 A mistrial had also briefly appeared imminent on the third day of deliberations when the jury was deadlocked, with one juror saying he "could not in good conscience" convict Slager.
Newman then issued what's known as an Allen Charge, directing the jury to deliberate further until they reached a verdict.
Scott's attorneys and family had expressed optimism that Slager would ultimately be convicted. His brother, Anthony Scott, said on Dec. 2, "We do believe within our hearts that we will see justice for my brother."

"No human being deserves to be gunned down from the back," Anthony Scott has previously said.

The family's attorney, L. Chris Stewart, had said they were "not worried about it taking so long because justice takes a long time sometimes."
"This is not a black family versus Michael Slager," Stewart added. "This is the world versus Michael Slager."
Many people on social media said they couldn't understand how the video didn't depict murder. The chair of the state Republican Party called it, "an absolute travesty and abdication of justice."
During closing arguments, defense attorney Andy Savage said that because of the video, which garnered international attention, Slager "become a poster boy for all the other events that have transpired in 2014, 2015."

Savage went on to argue that the Scott was not stopped because of a broken brake light but due to his "felonious conduct."
"He made decisions to attack a police officer," Savage said of Scott.
By fleeing his vehicle, Scott sparked suspicion for additional criminal activity, Slager's defense attorneys argued, adding that Slager was acting under the authority given to him by the law and local government.
"He shot him in fear of his life and in fear of others in the neighborhood because this man was out of control and would do anything to stop anyone at the time," Savage said during closing arguments. "Was he going to carjack someone? How was Slager supposed to know this?"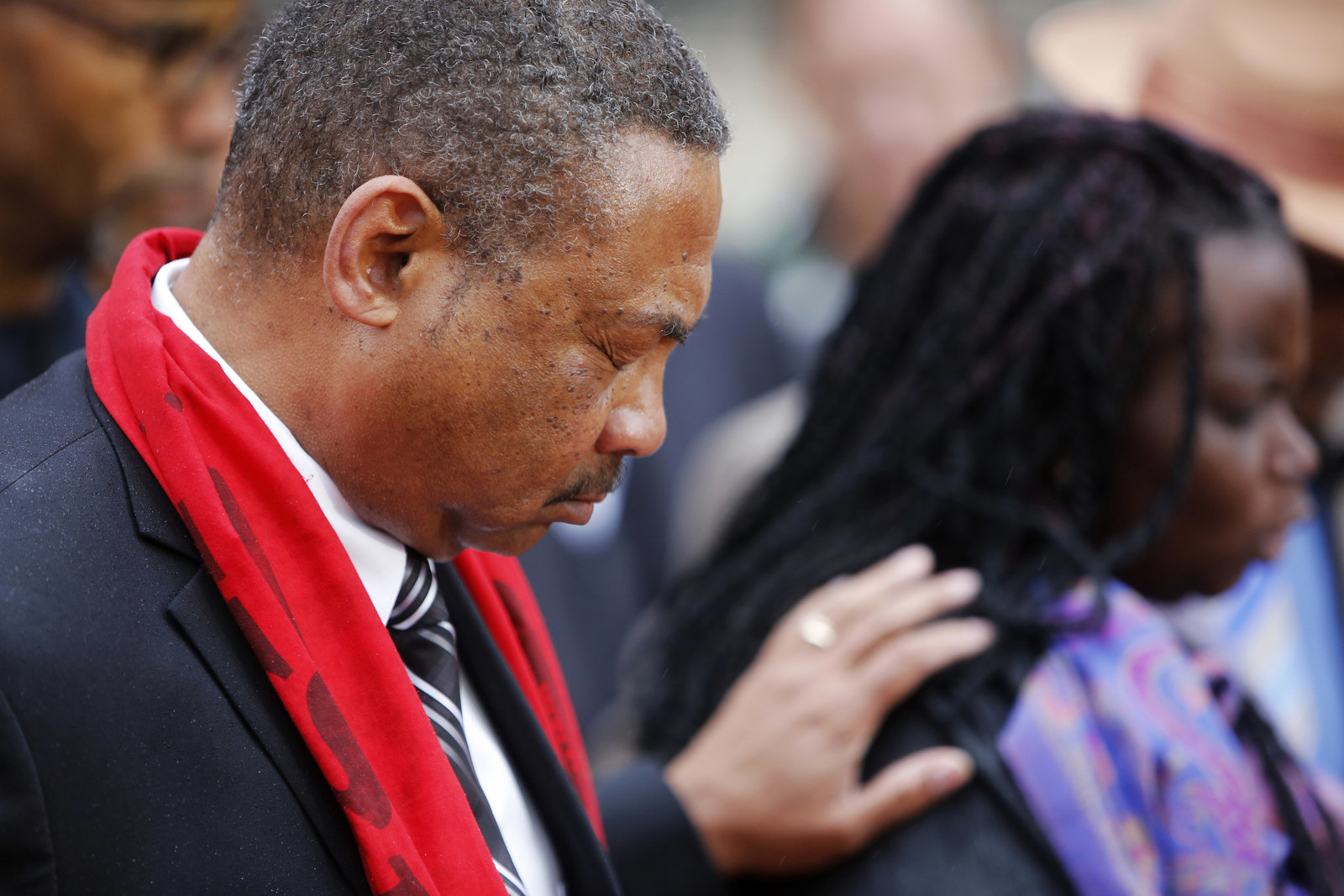 Slager had testified in court that he was "in total fear" during the incident.
"In my mind at that time was, people don't run for a broken taillight. There's always another reason," he testified on Nov. 29. "I don't know why he ran. It doesn't make any sense to me."
Slager said he fired his handgun when Scott came at him with the Taser he grabbed from the officer.

"I saw that Taser coming at me and I knew I was in trouble," he said, adding that he felt in total fear. "I knew I was overpowered."

Prosecutor Scarlett Wilson told the jury on Wednesday that law enforcement officers need to be held responsible when "they mess up," adding that the jury "can get it right."
"Our whole criminal justice system rides on the back of law enforcement," Wilson said. "They have the weight of a nation on their back. But because of that, they have to be held responsible when they mess up. ... If we don't hold people accountable when they mess up, it all falls part."