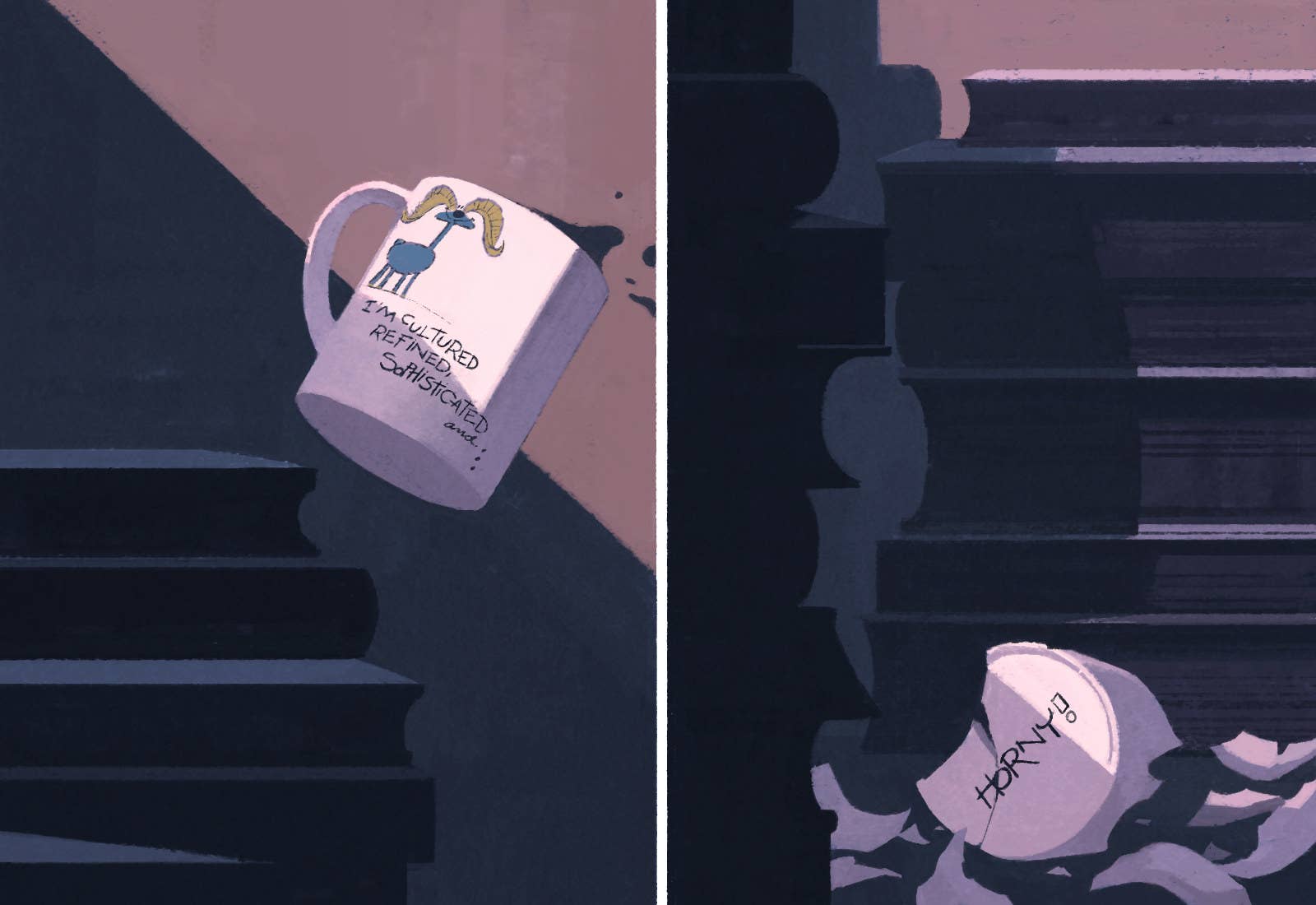 Professor Enrichetta Ravina visited her colleague, professor Geert Bekaert, at his Columbia Business School office in the spring of 2014 hoping to talk about their joint research project she felt was dragging along.
In his office, Ravina said that Bekaert, a professor of finance, asked her to pick up and look at a mug sitting on a shelf next to a framed photo of him and his daughters in Central Park.
The chipped, white mug had a goatlike creature with large horns on the front and the words, "I'm cultured, refined, sophisticated, and…"
Ravina said Bekaert told her to look on the bottom. It read: "horny."
Ravina was surprised. She looked up at Bekaert, who, she said, laughed and proclaimed, "It's true."
Bekaert said this exchange never happened.
"I grew concerned that he wanted more than a professional relationship. He wanted a romantic relationship."
Ravina testified in court that the professor, who has tenure and was secure in his job but wasn't her boss, was relentless. He invited her to private dinners, talked about his sex life, and once tried kissing her against her will. When she rebuffed him, she said Bekaert retaliated by delaying their joint research and disparaging her to top finance academics — ultimately tanking her chances at tenure, which would have provided her with job security for life.
She filed a harassment and retaliation report to Columbia University administrators, who she said botched their investigation and did little to protect her from Bekaert.
So Ravina filed a gender discrimination civil lawsuit for sexual harassment and retaliation in 2016 against Bekaert and Columbia — and in an extremely rare move, took it to trial over the past three weeks. It's one of the first such cases since the rise of the #MeToo movement.
In response, Bekaert sent emails to editors of finance journals and business professors around the world. Revealed in court, those messages — to people he calls his friends and former students — called Ravina "sick," "crazy," "evil," and a "bitch."
The details of the federal case in Manhattan didn't take off on social media. There weren't shocking, Harvey Weinstein–type accusations. Experts told BuzzFeed News the #MeToo movement — where sometimes scores of women, supported by meticulous corroboration, would accuse a man of stunning sexual misconduct — may have even "raised the bar" for what a jury could consider sexual harassment.
And to Ravina, that is exactly the point: She said she was a victim of the subtle and persistent harassment that countless women experience every single day in the workplace.
It was a "he said, she said" case. Ravina said she suffered personally during the harassment and professionally after. Bekaert said none of Ravina's allegations are true, he was never romantically interested in her, and that he's being scapegoated for her poor work. Each side said the exact same words in the exact same emails proved their own case.
So it was up to a jury of four men and four women to decide: Was Enrichetta Ravina sexually harassed? Was she retaliated against for daring to file a complaint? Or was she just reading it all wrong?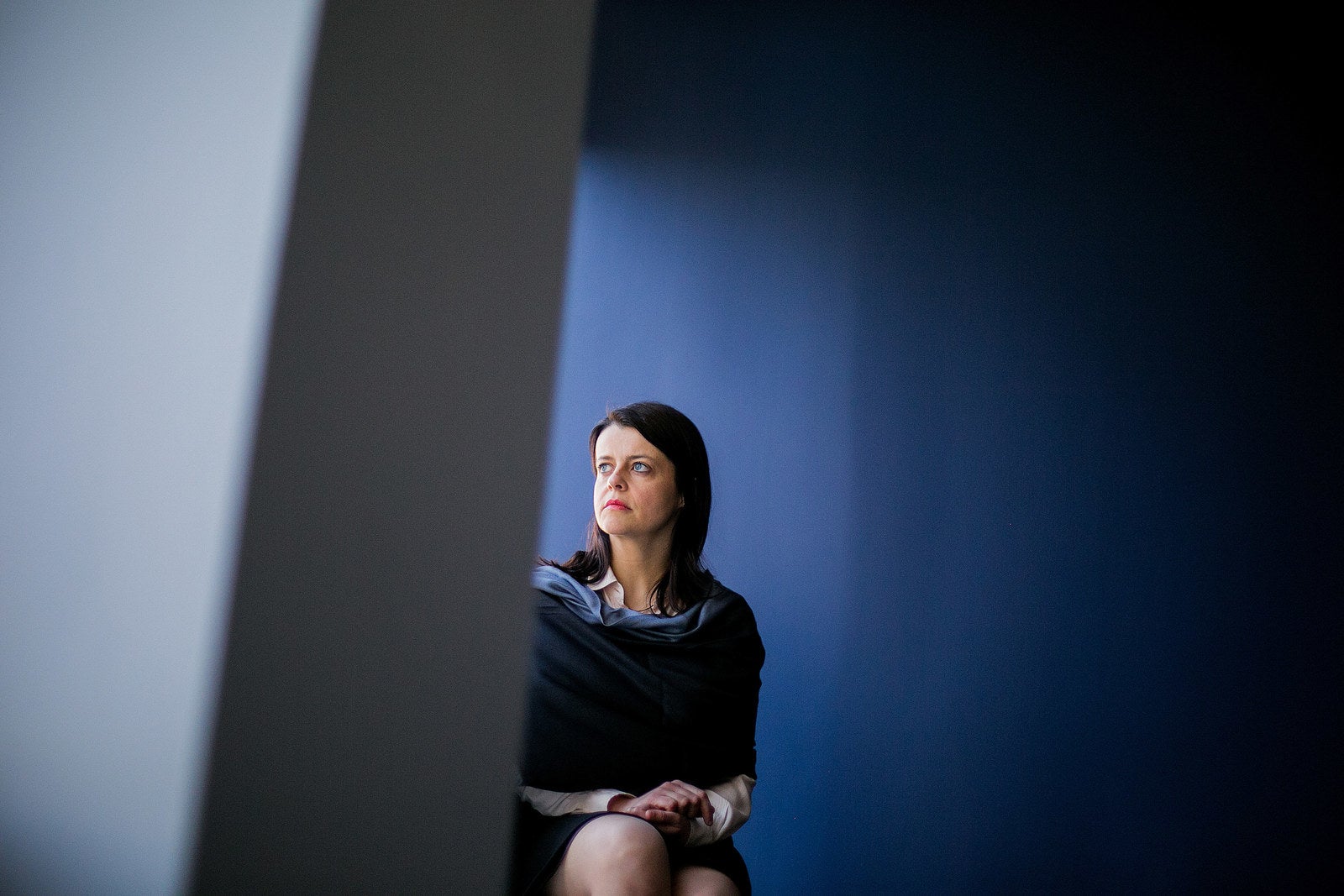 Ravina was recruited to Columbia Business School from New York University in 2008 as a tenure-track assistant professor. She focuses on household finance.
When she arrived, Bekaert approached her about working together to analyze a massive data set he obtained. The research, he told her, could culminate into several papers about people's saving habits that could be published in top journals.
Bekaert, nicknamed "the blunt Belgian," is very successful. He's been published in prestigious journals, he's consulted with international companies, and he's presented at some of the most important conferences in the financial industry. Through his decades-long career he's made connections at the best business schools and top publications around the world.
It was a potentially career-making opportunity for Ravina. She knew she needed to publish more to be seriously considered for tenure.
By the summer of 2012, when they received most of the data, Ravina said Bekaert's previously professional behavior turned "weirdly personal."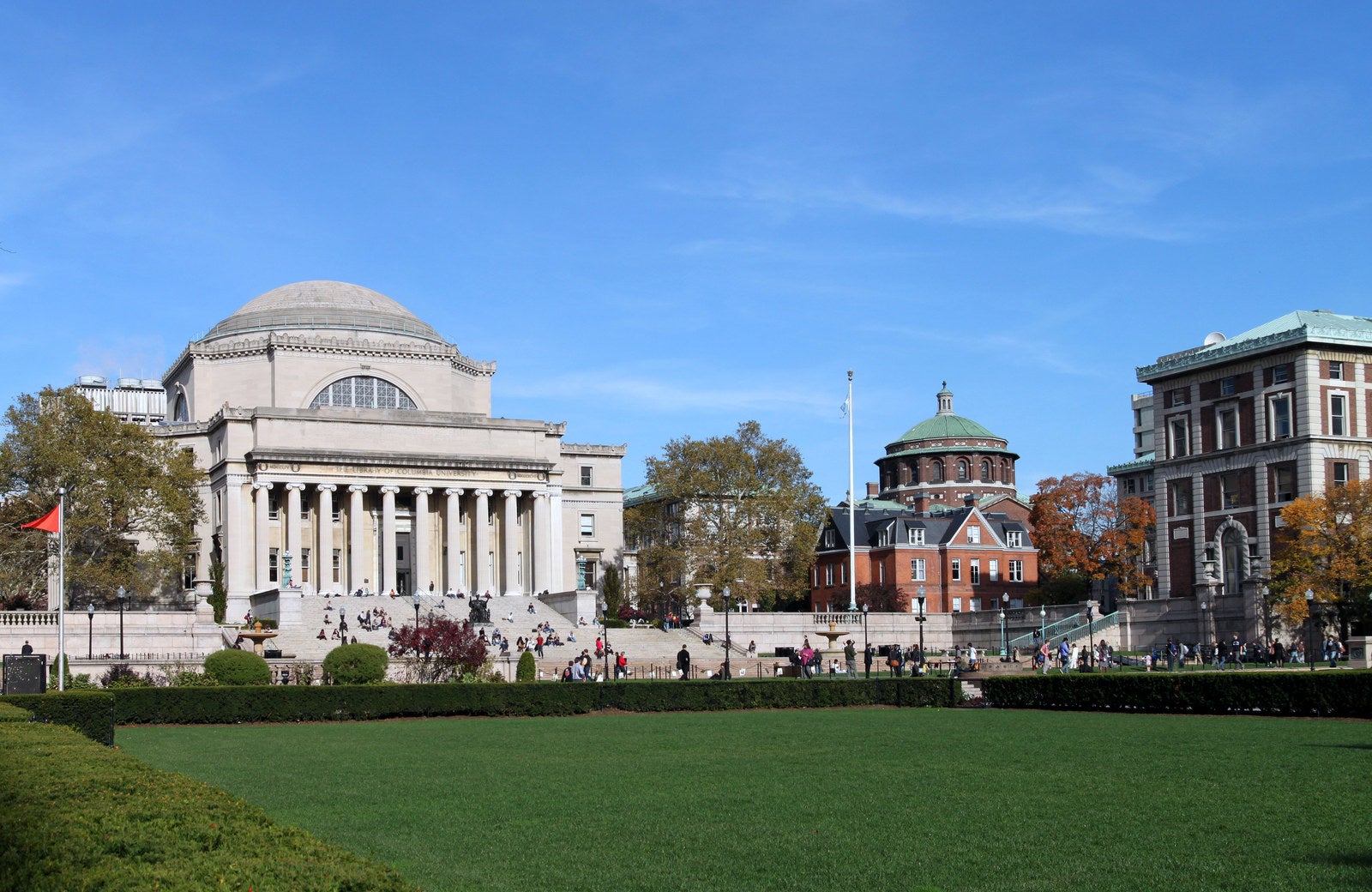 On July 31, 2012, he sent her an email saying, "Just keeping tabs on you. If you finish revision, I will pay for dinner at my local Italian restaurant with the Torino owner … Shoot. Maybe you will not want to finish then."
Ravina said he repeatedly invited her to this restaurant because the owner was from the same Italian city she was. She didn't want to go, so she came up with excuses, like saying she had already eaten dinner or that she was on a diet.
But the invitations kept coming. Eventually, she said, she ran out of excuses and agreed to a dinner in September 2012. They waited for a table at the bar.
Bekaert started "asking me if I have a boyfriend, if I lived with my boyfriend, because someone told him that I was living with my boyfriend," Ravina testified. "I was so shocked by the question that I just blurted out the truth, and said, no, I wasn't living with my boyfriend. I didn't have a boyfriend."
They shared a cab back to their apartments. When the car stopped at a corner and Ravina turned to exit, she said Bekaert passed his hand over her lower back and went toward her butt.
"My stomach churned. I grew concerned that he wanted more than a professional relationship," she testified. "He wanted a romantic relationship."
Worried that Bekaert might feel rejected — and not wanting to jeopardize their work — she sent him a note thanking him for dinner.
"I couldn't afford to offend him. I was walking a tightrope."
Later that semester, Ravina said Bekaert sent her songs and albums with titles such as "Love Is the Drug" and Sad Songs for Dirty Lovers.
By the next semester, spring 2013, Ravina said the research was progressing well. Bekaert was on sabbatical in Hong Kong, and when he visited New York for a week that April, they met at a restaurant in the Lower East Side to discuss their work.
Ravina said Bekaert spent the entire time detailing his sex life in Hong Kong.
"My impression was that he was telling me how desirable he was," she testified. "He was telling me that there were people after him."
Ravina met with him again at a coffee shop near his hotel. She had just received a poor evaluation from Columbia — Bekaert played no role in it — saying she needed to publish more papers and that her chances for tenure were unlikely. She wanted to talk about it with Bekaert.
When she got there, Bekaert commented on her "sexy" walk.
She began to feel like he was withdrawing from the project, she testified, by not responding promptly to her requests and failing to send along drafts, outlines, and other information she asked for. But she didn't outright tell him this yet.
By the fall 2013 semester, when Bekaert returned from his sabbatical, Ravina said their relationship grew increasingly unprofessional. His dinner invitations persisted, and Ravina countered by trying to make them group events. On one occasion she suggested an outing with two other colleagues to an art gallery instead.
"He was displeased," she said. "He didn't want to join them. … He insisted to go for dinner, just the two of us."
That September, after a private dinner, Ravina said Bekaert walked her home. As she walked up the stairs to the front door of her building, she said he grabbed her arm and pulled her toward him for a kiss. She swerved, and the kiss landed on her cheek.
"I just [said] bye and went up, ran up the stairs, and entered my building," Ravina testified.
Ravina said she never explicitly told Bekaert she did not want to go out with him. "I couldn't afford to offend him," she said. "I was walking a tightrope."
The two went out for dinner again shortly after. As they sat at the bar area, Ravina said Bekaert reached over and held her hand.
"I just froze," she said. "I didn't say anything. I remained immobile and silent [until] he let go."
This came during a time Ravina was increasingly nervous about their research. She said she felt they were not making enough progress. Bekaert kept telling her he was too busy.
"I think she called me an idiot one time and that's fine."
When she met with him to discuss it, she said Bekaert would change the conversation to sex — like at a crowded coffee shop on Columbia's campus, when Ravina said Bekaert asked her if she watched porn. Or in another meeting, when Ravina said Bekaert told her prostitutes "keep men out of trouble" and are "important to satisfy a man's sex drive." He also asked her for dating advice.
Once, she said, as she tried steering the conversation back to work, she said he told her "if you were nicer to me" the papers "would move faster."
She responded she was already as nice as she could be.
"It was as if he was sort of waiting to see if I was changing my mind, if I would sleep with him," she said.
The spring 2014 semester rolled around. Ravina said Bekaert came to her office around Valentine's Day with chocolate and a CD of music.
That was the semester Bekaert became aggressive, she testified. He started belittling her and her work by calling her "insane" and saying her data calculations were wrong.
Ravina started having trouble sleeping. She started experiencing back pain and gained weight. She decided to see a psychiatrist to cope with her anxiety.
She asked Bekaert, over email, to treat her professionally and with respect.
"Yes, let's meet next week. I'll bring a whip," he responded.
In May 2014, she brought the situation to the school's administrators.
A few weeks after talking to the deans, Ravina received an email in July 2014 from Bekaert, saying, "the dean's office has told me not to talk to you, hence the silence. If you want to explain yourself, you can. I'm intrigued to know who set you up to this."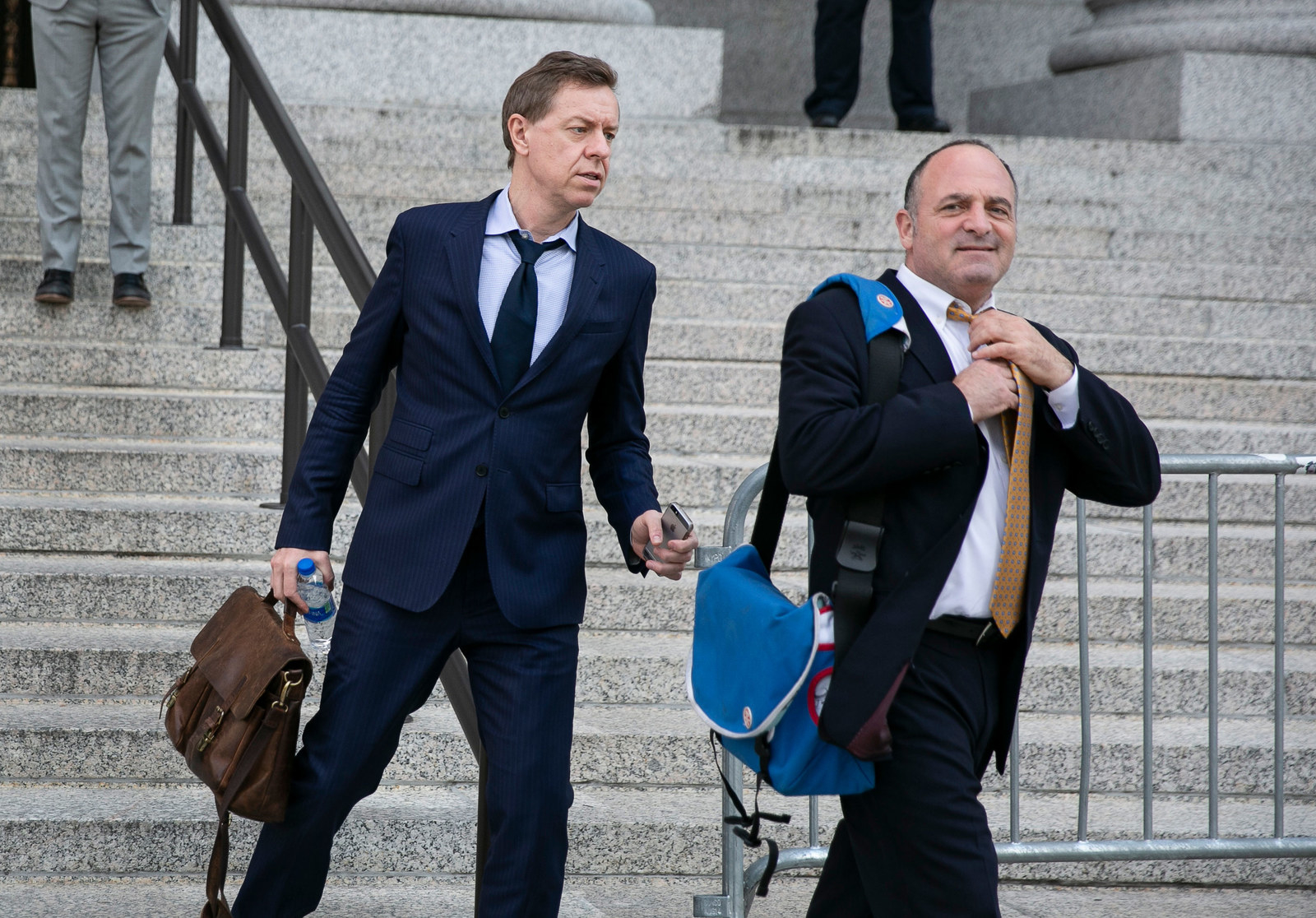 Bekaert, in his defense, said that while many of the meetings with Ravina happened, and that while many of the conversations were personal — discussing his failing marriage and her ailing mother — they were never sexual. He said she was reading it all wrong.
And when he found out about the formal complaint against him, Bekaert said he was "flabbergasted."
He denied ever having any romantic interest in her. While the two of them went out for dinners and coffees, he never pressured her to do so, arguing she always agreed to the dinners and was often the one who picked the restaurant.
She was the "restaurant snob," Bekaert said, and he was the "music snob." While Ravina "educated" him on the New York food scene, Bekaert said he "educated" Ravina by introducing her to good music.
And at those dinners, not once did he discuss his sex life, he said, adding that he certainly never tried to kiss her.
"In some sense, looking back, I find it strange that we never did sort of cheek kissing, because in both our cultures, this is very normal," he said. "I mean, where I'm from, that's what you do, but we never did."
Bekaert said that going out to dinner or for coffee with a coauthor is normal in the profession. When working so closely with someone, you build a friendly relationship, he said, adding that he even allowed one of his coauthors to stay at his apartment when that person was visiting New York.
Bekaert said their emails were indicative of their friendly, blunt relationship. "I think she called me an idiot one time and that's fine," he said.
Shortly after one of their dinners where Bekaert said they discussed movies and music, she sent him an email that ended with, "PS — I just watched a movie with Owen Wilson on the plane, and I think he's really hot."
As for the chocolate around Valentine's Day, Bekaert said it wasn't a gift — it was a freebie he was given on a flight from Brussels Airlines.
"Enrichetta came [by] for a meeting, I had that bag lying around … and I said, 'you know, do you want the pralines? Here you go,'" he testified. A research assistant who worked with both professors testified that Bekaert would give out chocolates he had taken from planes.
And while he does have the "horny" mug in his office, Bekaert said, "there's nothing sexual about it." He called it a bizarre memento, a gift from his ex-mother-in-law that has become a family joke.
Bekaert argued in court that all he did was try to help Ravina further her career. He repeatedly suggested she complete and publish two papers she was individually working on from before she joined Columbia, since being a sole author on a piece carries a lot of weight when determining tenure.
It became clearer and clearer as the years went on, he said, that those papers were not being completed and her chances of tenure were diminishing.
Bekaert said he never did anything to hinder their joint research project — in fact, he said, based on his past experience working on papers he believes their work moved rather quickly.
He added that Ravina herself was the one to blame for some of the delays. In one example, he said, he "fell off [his] chair" when she drafted a paper they had already agreed Bekaert would write.
"This was crazy … this is your bread and butter for tenure, so to speak," he testified in court about the dual drafts. "This is very, very risky, so I thought … this was totally crazy."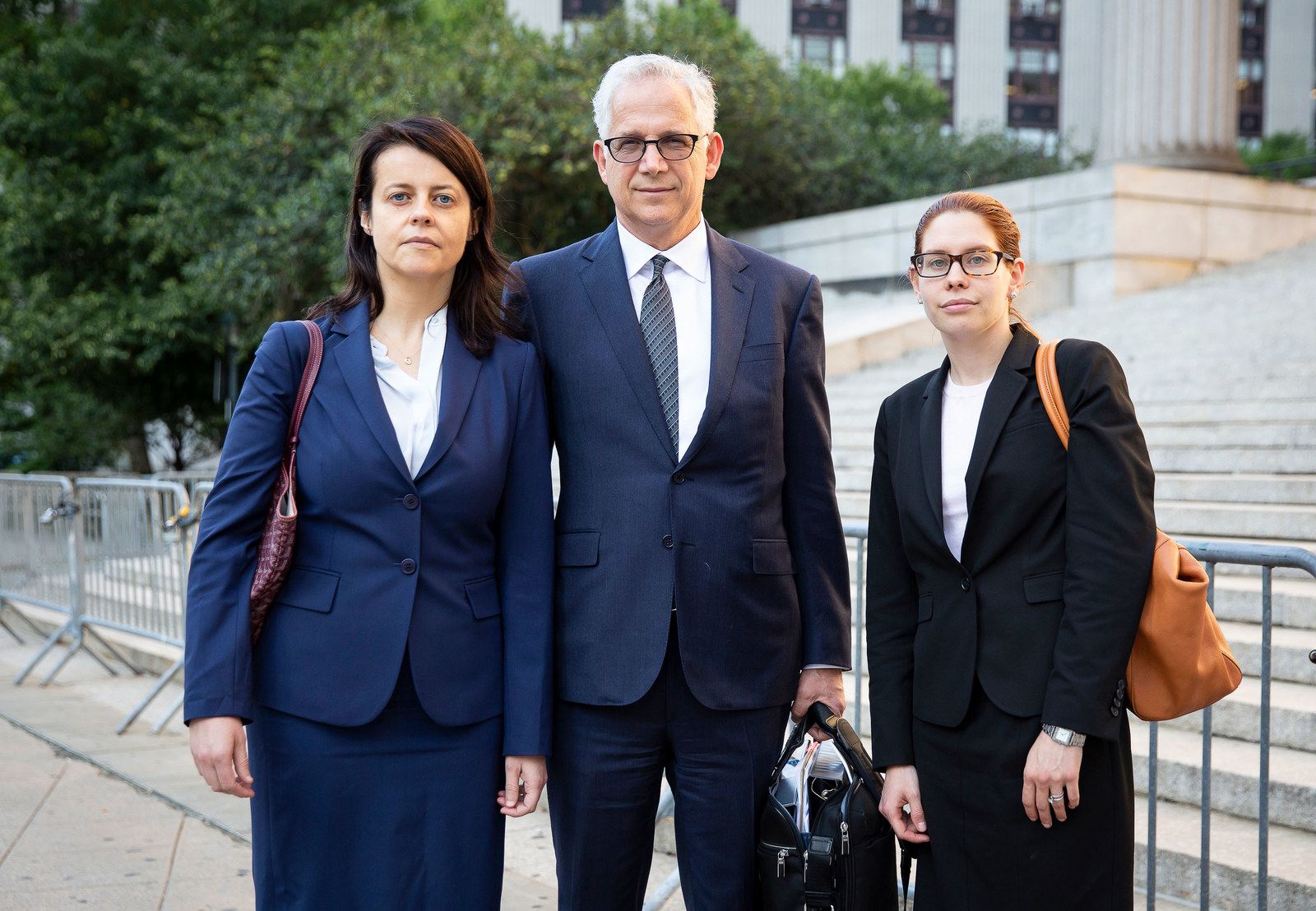 The dean of the business school, Glenn Hubbard, brought Ravina's complaint to the university's Equal Opportunity and Affirmative Action office. In August 2014, Ravina met with Michael Dunn, the deputy Title IX coordinator tasked with enforcing the university's policy on sexual harassment and discrimination.
Dunn took on the investigation, one Ravina and her lawyers said was incomplete, superficial, took things out of context, and did not investigate the full scope of the situation.
Dunn interviewed just three people — Ravina, Bekaert, and a research assistant who told Dunn she was "biased" because Bekaert would soon serve on her dissertation committee and that she viewed him as a "father figure."
The research assistant had also stopped working with Ravina and Bekaert's joint project in 2012 — two years before Ravina filed her complaint.
Dunn testified that Ravina did not tell him about Bekaert trying to kiss her, or placing his hand on her lower back as she got out of a cab.
Dunn also testified he was he was responsible for 15 to 20 cases at a time and was overwhelmed with his workload. While the university tries to complete investigations within 60 days of the complaint, it took Dunn about four months to reach a decision.
He absolved Bekaert of any wrongdoing.
"I found that you and Professor Bekaert engaged in a friendly working relationship that soured when you did not communicate effectively."
"I found that you and Professor Bekaert engaged in a friendly working relationship that soured when you did not communicate effectively regarding your concerns about the status of your project," read Dunn's report, called an outcome letter, addressed to Ravina. "I determine that your professional relationship with Professor Bekaert was friendly and at times mutually flirtatious."
Dunn said he found Ravina and Bekaert's exchanges to be "childish." While the email about bringing a whip to a meeting was "obnoxious," Dunn said he didn't think it constituted sexual harassment. The "horny" mug was deemed inappropriate. The only recommendation Dunn made was for Bekaert to undergo communication training — a one-hour-long conversation with an outside lawyer conducted six months after Dunn's outcome letter.
This was the second complaint against Bekaert that Dunn investigated that year. An MBA student had previously accused the professor of making a comment to the effect of "Hong Kong, where the ladies are nice" during class. The student ultimately did not want to pursue the case and dropped the complaint.
Dunn investigated four complaints of harassment at the business school in 2014. In each of the complaints, he found the male professors did not violate the rules.
Ravina appealed the outcome of her own case. "[The investigation] ignored the fact," she testified, "that I was a junior tenure-track professor and he was a senior professor having power on my tenure, my standing in the profession, and on the data set that was the basis of a very important set of papers in my field."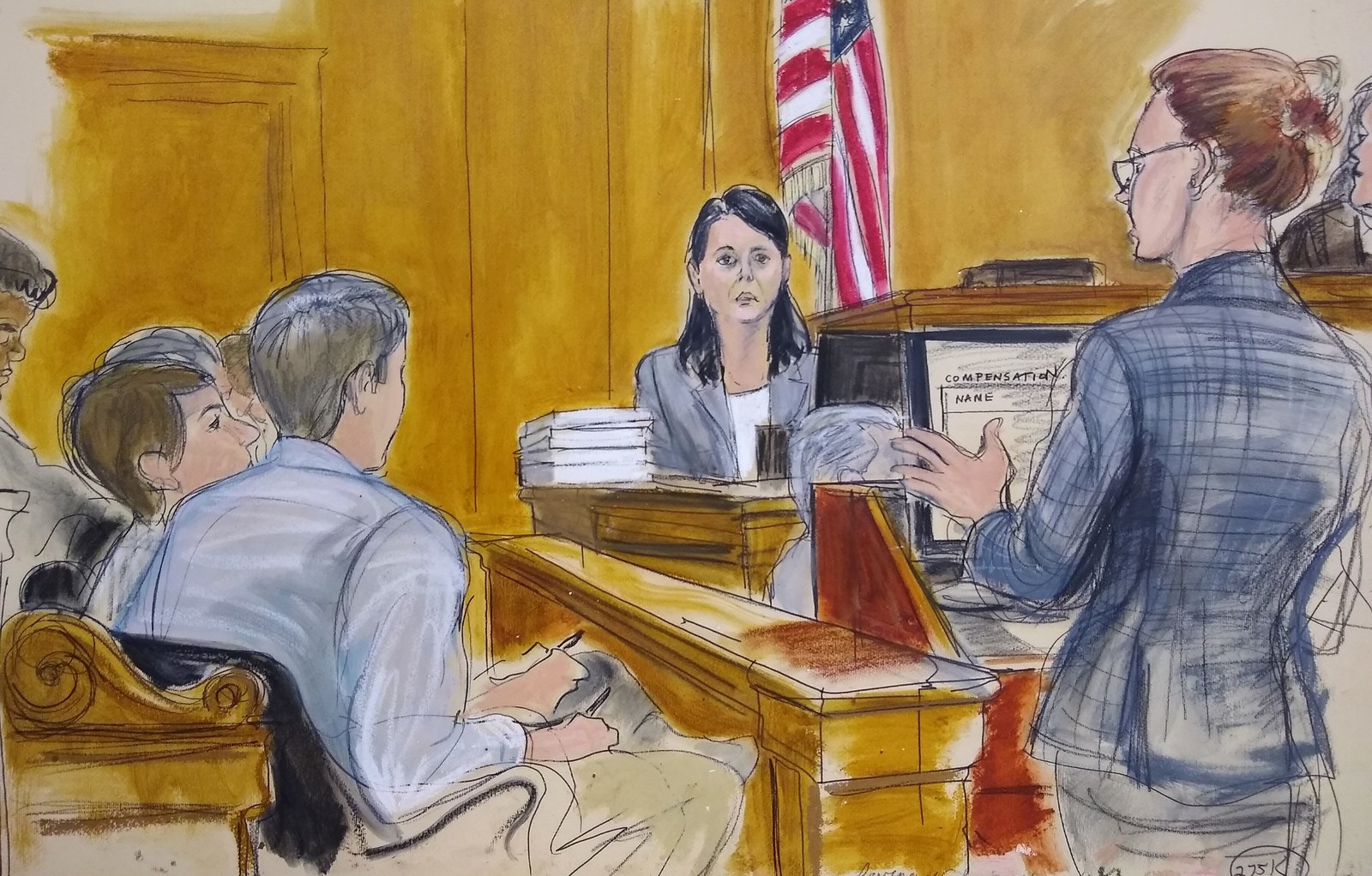 After 12 days of testimony and almost two days of deliberations, the jury unanimously decided that, under the New York City Human Rights Law, Bekaert did not sexually harass Ravina or discriminate against her on the basis of gender.
But the jury did find that he retaliated against her.
The jury also decided that Columbia is liable for Bekaert's retaliation but found no wrongdoing with the university's conduct.
The jury awarded Ravina a total of $1.25 million in damages. They found Columbia and Bekaert are liable for $750,000 in compensatory damages, including harm in reputation and emotional suffering, and that Bekaert is responsible for $500,000 in punitive damages.
The jury did not award Ravina any economic damages for loss in back pay and front pay.
Debra Katz, a DC-based sexual harassment attorney who is not involved in this case, told BuzzFeed News that civil discrimination lawsuits rarely make it to trial, and when they do, they're very difficult to argue.
"Even in this #MeToo era, there's so much sexism," Katz said. "If there's no really strong evidence, it's hard to win a nuanced case."
As hundreds of women across the country shared their experiences of sexual harassment in the workplace over the last eight months, Katz argued it "raised the bar" of trying cases like Ravina's.
When the allegations in a case are not as egregious or extreme as those published in news outlets about people like Harvey Weinstein and Kevin Spacey, "you're going to have people on the jury say, 'so what?'" Katz said.
And Ravina herself recognized that each element of her case, by itself, may not seem like a big deal at first.
"Once you look at all these instances and then the climate that they were creating, their evolution over time," she testified, "becoming more and more aggressive, abusive, and harassing — I think this gives you the whole picture of what happened."
Carrie Goldberg, a New York City attorney who argues cases of harassment and sexual assault, said that although the #MeToo movement made a part of the country "a hair more informed" about how often women are harassed in the workplace, she said "most people still haven't gotten the memo."
"Because what we're really talking about is not the courts, but the mores of our society," Goldberg said. "#MeToo is a slender correction of bias."
In the end, Ravina and Bekaert agreed on one thing: They both suffered greatly at each other's hands.

By the spring 2015 academic semester, realizing she was not on a good track for tenure, Ravina began having conversations with business school administrators about going on leave for one year to make up for lost time.
The university instead offered she stay on as an "associate research scholar" to extend her tenure review — a position Ravina rejected, calling it a demotion that would reflect poorly in the academic community.
And in spring of 2016, a committee comprising senior faculty at the business school — not including Bekaert — rejected Ravina's tenure application, meaning she had to leave Columbia the following year.
Bekaert said that when Ravina filed her lawsuit and spoke to the press, including the New York Times, he was cast as a villain and his reputation was irreparably damaged.
"I really mean that what Enrichetta has done to me is pure evil."
"Lots of people, you know, friends were contacting me about this," he testified, breaking down in tears on the stand. "And for good measure, it was in Poets & Quants, which is a magazine that MBA students read. All this stuff was out there. I mean, the next week I had to go teach … how do you tell your students about all this stuff?"
Ravina also testified her reputation and career were damaged when Bekaert engaged in the emailed "smear campaign." Finance academia is a small world, she said, where everyone knows everyone and "rumors fly fast." Ravina said she's felt like an outcast in the community and someone whom others would find difficult to work with.
Bekaert's emails calling Ravina an "evil bitch" were sent, among others, to a professor at the University of Sydney Business School in Australia, and another professor who was at the time at Purdue University and is now an associate editor at the Journal of Banking and Finance.
Bekaert also emailed the former president of the American Finance Association, a member of the Federal Reserve Board of Governors, as well as the company that gave them the data set they analyzed, calling Ravina "sick" and "crazy."
Bekaert said he was trying to defend himself at the time but realizes his communication skills can be better. He testified that he regrets some things he wrote in some emails to Ravina, such as calling her "crazy," but showed little remorse for calling her "evil."
"I really mean that what Enrichetta has done to me is pure evil," he said. "This is — this is the worst thing that ever happened in my life in terms of somebody doing something to me … to sort of use my status in the profession and my position at Columbia and basically destroy my career with a bunch of lies, I think this is pure evil."
Ravina's career has been derailed. She's currently a visiting assistant professor at Northwestern's Kellogg School of Management. The position is temporary and expires next June, and she doesn't know what's next.
She'll join the job market this fall, she said, and will likely only be hired by a school with a lower ranking than Columbia.
"I knew in abstract, in theory, that discrimination is bad," she testified. "Once I was subjected to discrimination, I understood on a whole new level how devastating this can be." ●