HBO's Sharp Objects, adapted from the Gillian Flynn book, concluded Sunday night in a way that had even the book's readers shook. Spoilers ahead!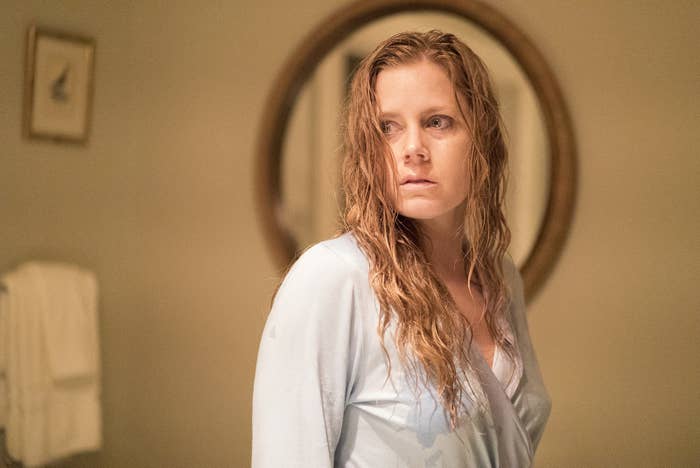 The finale stems from the penultimate episode in which the protagonist, reporter Camille (Amy Adams), figures out that her first sister died because her mother Adora (Patricia Clarkson) has Munchausen syndrome by proxy and allows herself to be poisoned as a stall tactic until authorities arrive.
The cops and Camille's editor eventually show up to the spooky Missouri mansion to save her and arrest Adora for poisoning her daughters, as well as on suspicion of murdering two young Wind Gap girls at the beginning of the series.
The show seems to end with Camille moving back to St. Louis and adopting her half-sister Amma (Eliza Scanlen). But when Amma's new friend mysteriously goes missing, Camille goes into Amma's room and finds a tooth in the dollhouse replica of their Wind Gap mansion.
She then discovers that the dollhouse floor is made of human teeth, pointing to Amma as being the one who actually killed the girls, given that their teeth were missing when their bodies were found.
The last scene then delivers the moment that had everyone lose their shit, when the camera cuts to Amma walking in on Camille and saying, "Don't tell mama."
If that wasn't enough, in the middle of the credits the show has a montage of Amma performing all the murders, including the girl she just killed in St. Louis.
Needless to say, all those twists and turns made the Sharp Objects finale a hot topic on social media, whether it was everyone sharing their shock about the ending...
...or reminding people how creepy dollhouses are.
People also started an Emmy campaign for Eliza Scanlen, who plays Amma.
As for a possible second season, showrunner Marti Noxon pushed off the idea, telling the Hollywood Reporter that "from a technical standpoint, it seems like a long shot." The series finale would also be extremely hard to top.
CORRECTION
Eliza Scanlen's name was misstated in an earlier version of this article.