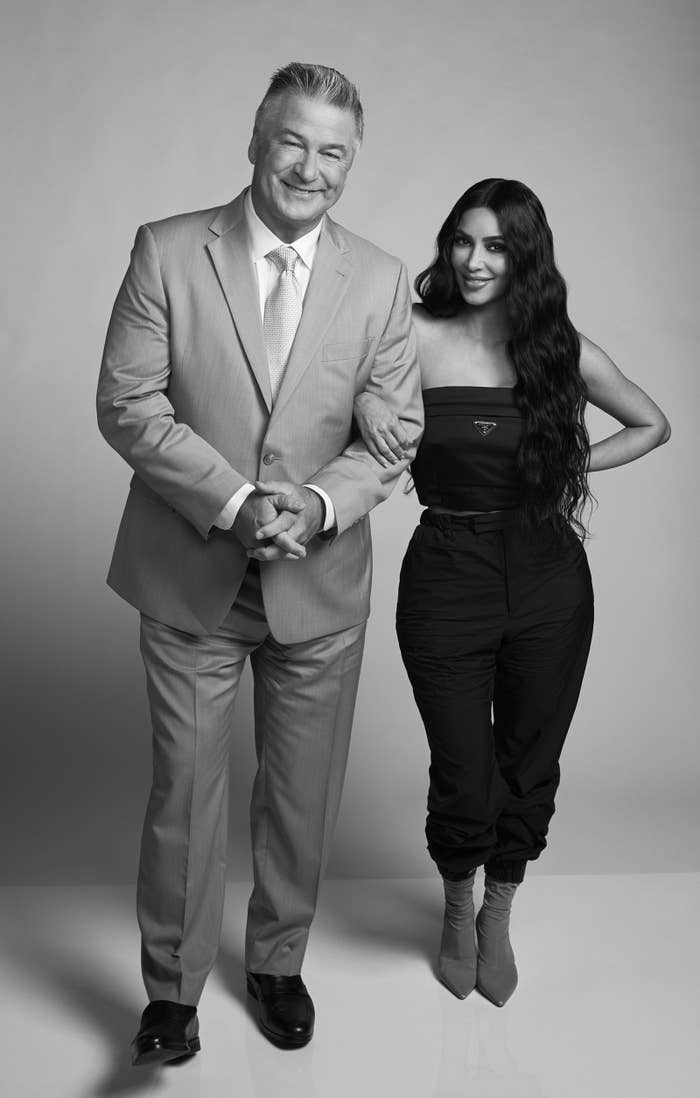 On Sunday night, Kim Kardashian West appeared on The Alec Baldwin Show to talk about her marriage to Kanye West, her commitment to criminal justice reform, and her reality show. However, it was the topic of Caitlyn Jenner that proved the most difficult for the pair to navigate.
As highlighted in the trailer for the episode, both Kardashian West and Baldwin referred to Jenner as "Bruce," her pre-transition name — which transgender individuals refer to as a "dead name." Over the course of the interview, they used the wrong pronouns more than two dozen times.
An example is when Baldwin talked about when he met Jenner, "there wasn't a drop of Caitlyn in him when I knew him," to which Kardashian West nodded in agreement and said, "not a drop."
This did not sit well with viewers because almost always, even when talking about a transgender individual in the past tense, one should use their current name and pronouns.
Kardashian West and Baldwin failed to do this. At another point during the interview, after Kardashian West said she walked in on Jenner in a dress years ago, Baldwin asked if she later went to "discuss it with him-slash-her."
The Kardashians have had a long road navigating Jenner's transition as a family and have had slip-ups in the past with pronouns and deadnaming before, which were forgiven by Jenner. However, the insensitive phrasing was even more notable on Sunday coming off the news that the Trump administration may attempt to erase transgender identity — a move that Jenner, a former Trump supporter, is already protesting.
BuzzFeed News has reached out to representatives for Jenner, Kardashian, and Baldwin for comment.