On Saturday, the New York Times reported on an unreleased memo from the Trump administration that proposes defining gender "as a biological, immutable condition determined by genitalia at birth."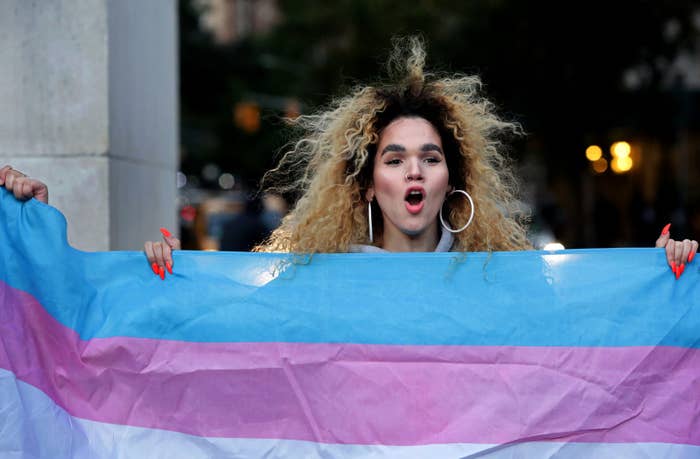 There are reasons to be alarmed by the memo, but it's important to keep in mind that there are policies and court decisions that will continue to protect and recognize trans people at the federal level, explains BuzzFeed News reporter Dominic Holden. "People should be alarmed," he says, "but only insofar as the administration is marching along the same path it has for quite some time."
Protesters gathered at a rally at Washington Square Park in New York City on Sunday night to protest. Another rally is planned for Monday at the White House.
On social media, trans and gender-nonconforming people began sharing selfies, photos of family members, and messages of protest with hashtags like #WontBeErased.
"#transandproud but also extremely sad today," shared one individual on Instagram.
"I am not defined by my genetics, I am not defined by my birth. I am defined by myself. I am a proud transgender person," wrote another.
In light of the news, many are reminding people to get out and vote for allies to the queer and trans community in the upcoming election.