On Monday, TMZ reported that it had dug up the marriage certificate for rappers Cardi B and Offset (of the group Migos) that shows they got married eight months ago.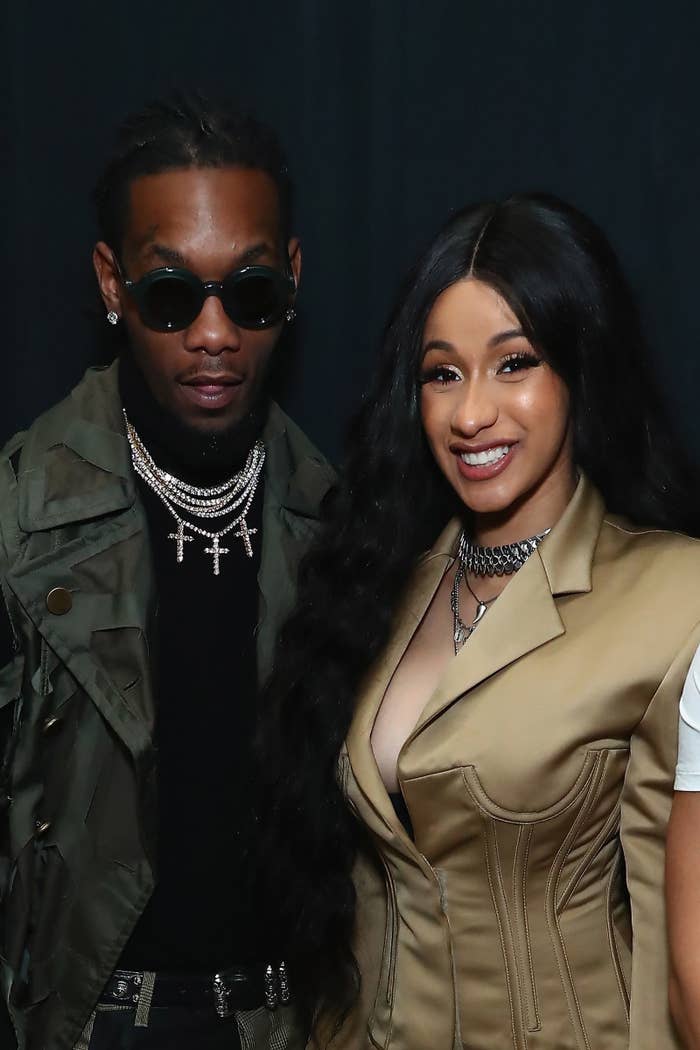 Some fans were surprised, especially given how the marriage happened before Offset publicly proposed during a concert in October...
Once the internet was ablaze with comments on the couple's big secret, Cardi B hopped on Twitter to confirm she was already married to Offset for almost a year. She also said getting married was a moment she wanted to keep to herself and that the ceremony came together one morning on a whim. "I said I do, with no dress no make up and no ring!" she wrote.
Cardi B, who is set to give birth to her child with Offset in July, ended by saying, "Well now since you lil nosey fucks know at least ya can stop saying i had a baby out of wedlock."