Egyptian authorities arrested prominent journalist and TV host Liliane Daoud, took her to an unknown location, and then deported her to Beirut on Monday.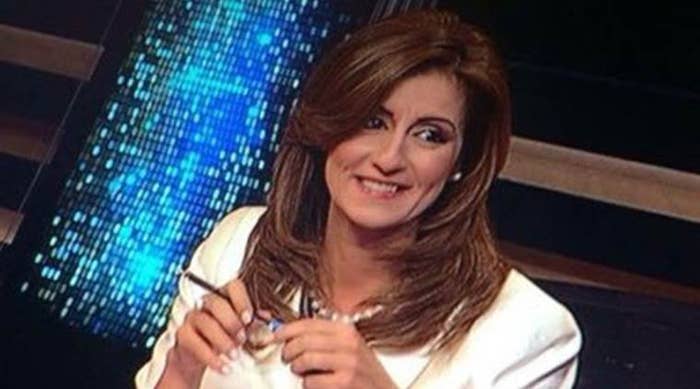 Daoud's deportation came hours after eight policemen raided her house in Cairo earlier on Monday night and took her with them. "We had no information about her for more than five hours, and then she texted us to tell us she is at the airport heading back to Lebanon," said Zyad El-Elaimy, Daoud's lawyer.
Authorities did not show any documents to justify the raid or her arrest, Elaimy said, but she was told that she could no longer stay in the country. Daoud had ended her contract with her channel earlier in the afternoon.

Daoud, who holds dual British-Lebanese citizenship, has left her 12-year old daughter behind in Cairo.
After moving to Egypt in 2011, Daoud was one of the few remaining critical journalists in the country following the ouster of Mohamed Morsi. Her show The Full Picture, which had been broadcast on ONtv for the last five years, was one of the rare platforms in Egypt that invited members of the political opposition to express their views.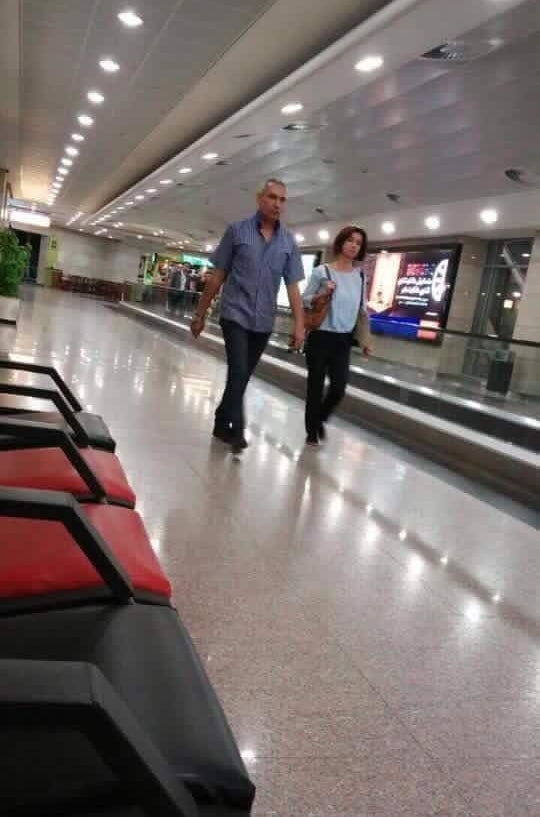 Images on Facebook showed Daoud being taken to the airport and at immigration before being put on a flight.
Online images that showed Daoud at the airport with a handbag led to outrage, and many prominent Egyptians wrote in support of her work.
Mohamed ElBaradei, former vice president and U.N. official, said:
"Liliane Daoud was arrested and now they are deporting her. Lilian has a young daughter who was born and raised in Egypt, and now they forced Liliane to leave her at home and go with them. She is simply being kidnapped. Bravo"
Wael Ghonim, head of marketing for Google in Middle East and North Africa, said:
Gamal Eid, leading Egyptian human rights activist and lawyer, wrote:
Daoud's Twitter account was suspended after her arrest. But on her show's Facebook page, her followers have been leaving messages of support.
"It's true you might have been forced to leave, but at least you achieved victory over the coward regime. You might go away from us, but we will certainly keep following your news."

"Although you are not Egyptian, you were more honest than many Egyptians. I am proud that I watched a presenter like you in a country where most people in the media know nothing but hypocrisy."

ONtv, which was originally owned by Naguib Sawaris, a prominent businessman known for his liberal views, was sold to Ahmed Abu-Hashima, who has ties to the Egyptian government. Following the purchase, Abu-Hashima announced the channel's policy would change and that everyone should work together to build the country, indicating there would be little space for dissent.
Over the weekend, a presenter who hosted a news show on ONtv resigned after seven years, saying his relation with the channel had stopped. "But my relationship with the audience will never stop, and I look forward to seeing you in another platform," he wrote.
A day later, Daoud announced that she was also leaving the channel after five years, which confirmed speculations about the new owner's policy on giving platforms to opposition and independent voices. Last year, Egyptian President Abdel Fatah al-Sisi expressed anger over media channels that presented the administration in negative light.
Daoud's deportation comes a month after the government filed a criminal case against Yahia Kalash, the head of the journalist syndicate, and accused him of sheltering fugitives and spreading misinformation. Her arrest and subsequent deportation has set panic among journalists and media workers in the country, with many of them wondering who is going to be next.
"What the regime did to Liliane is very stupid, and it insults Egypt before it insults Liliane," said Abdallah al-Sanawy, a respected journalist and former editor of Al-Arabi. "Her deportation is an indicator of the path they have decided to take and the way they will deal with people who do not support their views."