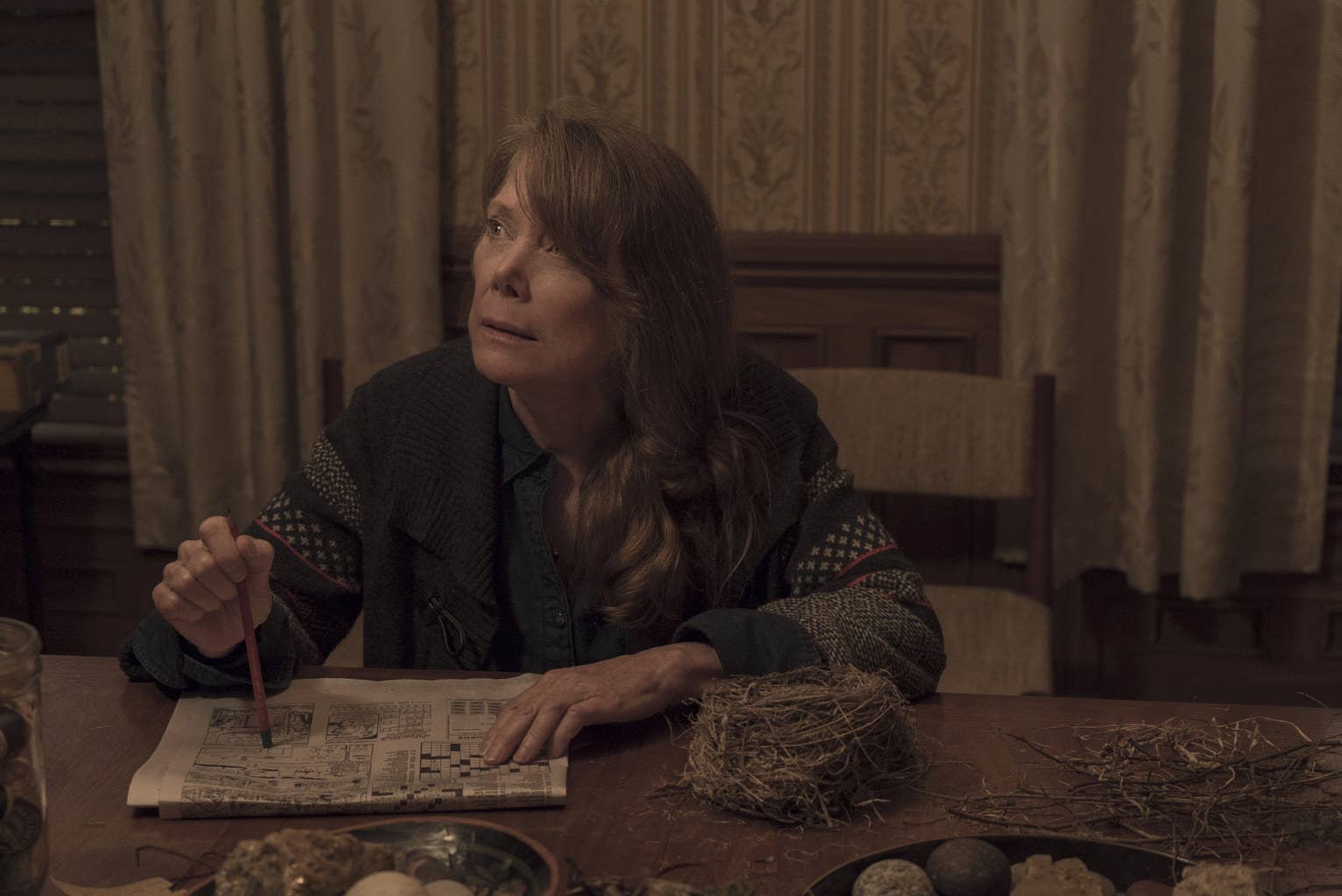 When it comes to Stephen King adaptations, Sissy Spacek has been there from the beginning. She starred as the title character in Carrie, Brian De Palma's iconic 1976 horror film and the first adaptation of any King work. Now starring on the Hulu series Castle Rock, Spacek continues to explore the world of Stephen King. And that's exactly where she wants to be.
When Spacek met with series creators Sam Shaw and Dustin Thomason, along with executive producer J.J. Abrams, she was intrigued by the character she'd be playing. Like so many residents of the town of Castle Rock, Ruth Deaver is a woman with a dark past. She's also got dementia, which causes her to sometimes lose track of where (and when) she is.
"[The creators] hooked me in after explaining Ruth Deaver and her horror within a horror," Spacek told BuzzFeed News, alluding to Ruth's personal trauma amid the larger mystery of Castle Rock. "Of course, Stephen King is what ultimately drew me to it."
Castle Rock isn't based on any one King novel or story, but it takes place in the author's favorite setting and features constant references to his work. The seventh episode of the series, "The Queen," has some thematic links to Carrie, and it also includes a direct visual homage to the film. When Ruth takes a bloody bath at the end of the episode, the shots mirror the bath Carrie White takes after her prom massacre.
For her part, Spacek was glad to revisit Carrie, one of her most famous roles and a movie that made her fall in love with King's work. "That experience with Carrie was such a wonderful one," she said. "And it's wonderful when you have someone that's as good a writer as Stephen King writing horror stories that are based in reality and are very much about character."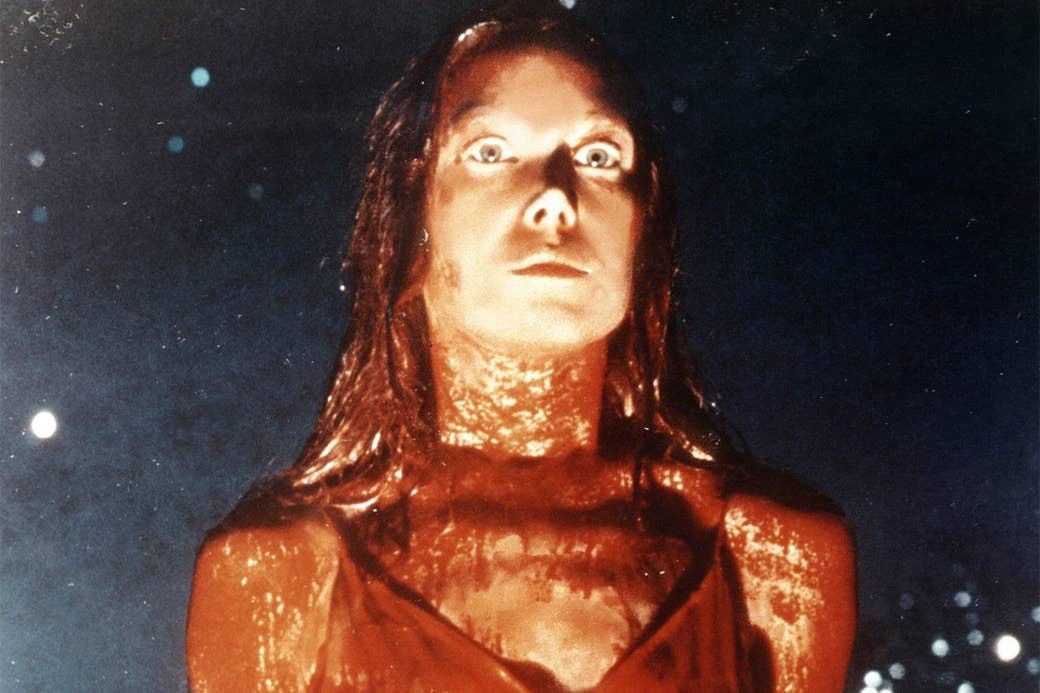 While Spacek has appeared throughout the first season of Castle Rock, she is center stage in "The Queen." The episode dramatizes Ruth's dementia by slipping back and forth in time: The narrative is as jumbled for viewers as it is for Ruth, who places chess pieces around the house to try to ground herself in the present. It can be tough to follow, including for Spacek, who credited script supervisor Jennifer Carriere for helping keep her on track.
"It was challenging to remember where we were," she admitted, "but it was all Ruth's history." The hardest thing over the course of the series, however, was maintaining a Maine accent, a far cry from Spacek's natural Southern accent. She added, "Every now and then Scarlett O'Hara would pop out. It would give the whole cast and crew a big laugh, and then we'd start again and try to find Maine Ruth."
When it came to the bathtub scene at the end of "The Queen," Spacek said there was a deliberate choice by the creative team to pay tribute to Carrie by recreating some of the same shots: her bloody hands turning on the faucet, her clothes falling to her feet, the soap washing the blood off her hands. Not every actor would be eager to reference a role they did over 40 years prior, but Spacek knew she had to do it.
"I thought, I better do it, I may never have the opportunity to do something like this again," she said. "It was a wonderful, talented bunch of people who really were committed to this 100%, 200% to this project, and I'm so glad I did it."


Spacek isn't surprised that King adaptations continue to thrive in theaters and on television. As someone who has been part of his world from the start, she has a deep understanding of why creators and audiences keep gravitating toward the King universe. She notes some of the common compelling threads in his work — the classic fight between good and evil, and the way that the ordinary becomes bizarre. But no matter how over-the-top the plot may become, the stories are always grounded in the characters, which is what excited Spacek about Carrie and the King-adjacent Castle Rock.
"He's like no other. He's the master of psychological horror storytelling," she said. "He's so deeply rooted in our consciousness." Ultimately, what it comes down to for Spacek is trust: After decades of reading, watching, and acting in his work, she knows that she can depend on what she calls King's "certain level of brilliance."
"And to think that I worked on his very first film based on his first book," Spacek added. "How lucky can you get?"
UPDATE
A previous headline on this article misspelled Sissy Spacek's name.