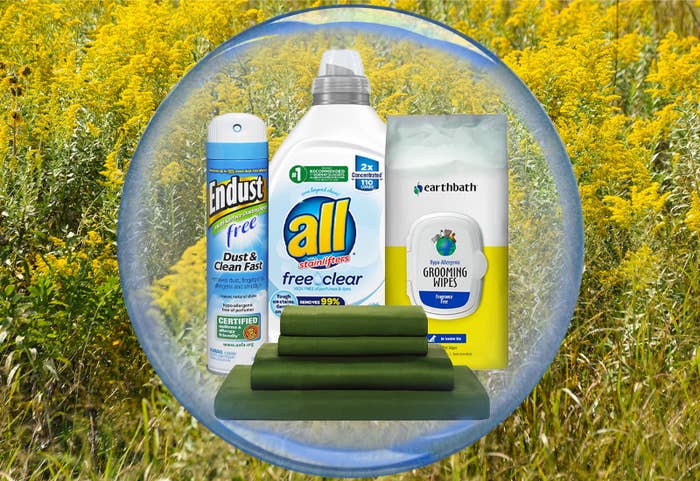 BuzzFeed may collect a share of sales or other compensation from the links on this page if you decide to shop from them. All products were independently selected by our editors, and the prices were accurate and items in stock at the time of publication.
In general, spring is wonderful. In many parts of the country, people emerge from their winter hibernation en masse to see the sun shining and the flowers blooming. But this year more than ever before, it feels like lots of those people are sneezing.
Or at least, I am sneezing. My eyes are puffy and watering. I had to use so many tissues last week that the skin on my nose was raw and peeling. I almost, ALMOST didn't want to go outside on a bright, almost 70-degree day because I was struggling so much inside and couldn't handle exposing myself to more potential allergens.
While my spring and fall allergy symptoms have definitely gotten worse with age, I'd never experienced anything to this extent. Almost everyone I complained to seemed to commiserate, though, which led me to believe that I wasn't alone in this newly extreme reaction. And it wasn't just people in New York, where I live — I'd heard it from people who lived in many different places.
Not only was I confused as to why things seemed to escalate this year, but I also needed to know what we (I) could do to feel better, stat.
Are allergies worse this year?
According to Kenneth Mendez, CEO and president of the Asthma and Allergy Foundation of America (AAFA), the allergy season is indeed getting longer and more intense, and climate change is the culprit.
If the allergy season caught you off guard, it's because rising temperatures have caused the growing season to start sooner. And your symptoms may last longer than you'd expect because of a delayed first frost, Mendez said. The first frost is what finally kills off the ragweed, which is the primary allergen in the fall.
"When you add to that the carbon dioxide and ozone layer from climate change, that actually acts as a stimulant or really increases the intensity of pollen release in plants, it's a double whammy," he said. "So your allergies certainly could be feeling like they're getting worse, because there's more intense releases of pollen, and a much earlier and longer growing season."
How to manage allergy symptoms
The first piece of advice that Mendez has for anyone with allergy symptoms is to see a doctor, ideally an allergy specialist. It's important to understand what your triggers are to find the right treatment, and there may be a prescription allergy medicine that could help.
There are also over-the-counter medications like antihistamines, decongestants, and nasal sprays that can reduce some of the symptoms. However, what you should use will vary from person to person and depend on your particular experience. He also recommends starting any allergy medication before allergy season begins because it can take a while to kick in.
Mendez recommends that you check weather reports for air quality and pollen counts and to avoid being outside during the worst times. To prevent the spread of allergens in your home it's also a good idea to leave your shoes and coat at the door when you come inside and wipe down any pet who has been outdoors with you.
Essentially, do whatever you can to prevent the transfer of pollen, which will make your home a more comfortable space. That also means keeping windows closed, cleaning any surfaces that can hold onto allergens, washing your sheets once per week at a high temperature, and using an air purifier.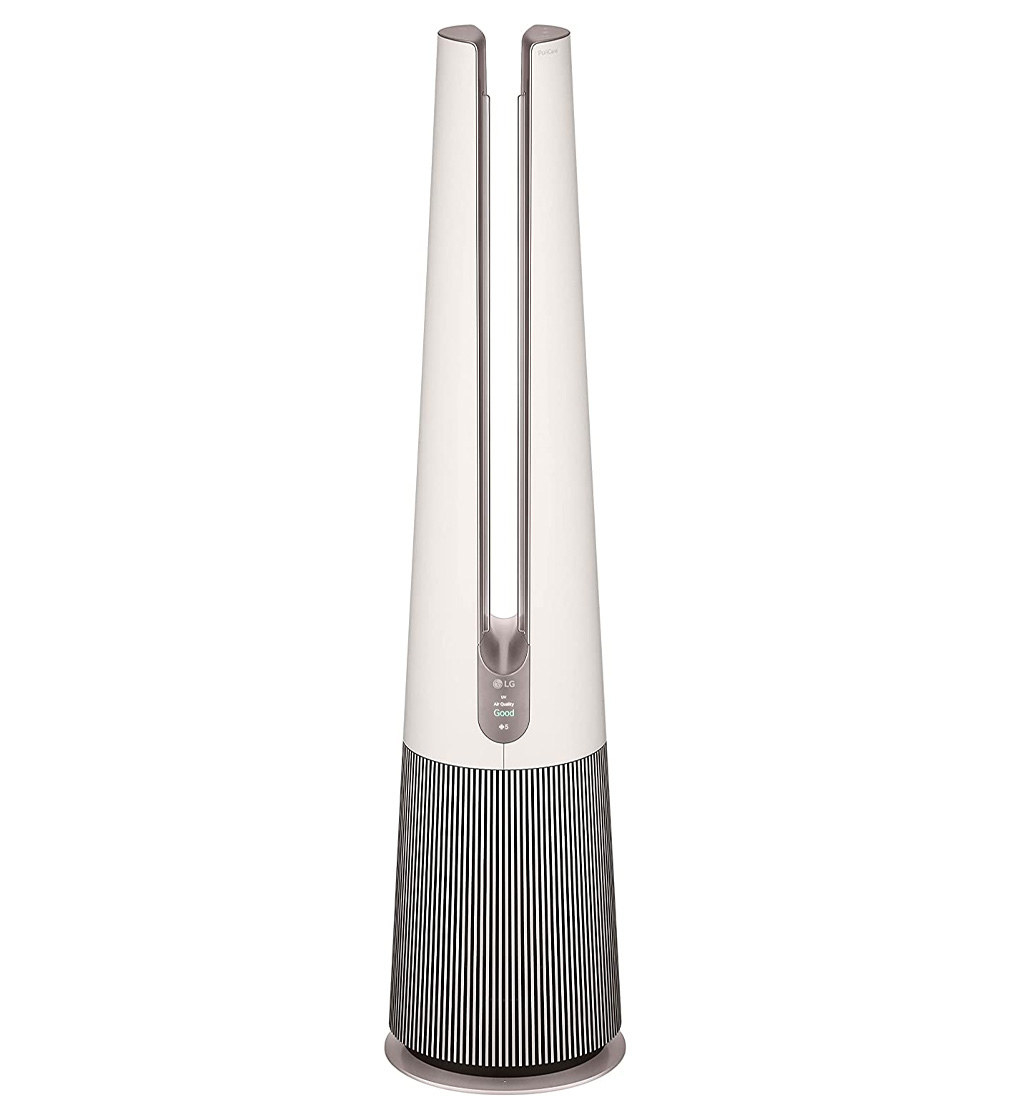 The AAFA has developed a standard to certify certain products and devices as asthma-and-allergy-friendly, and this air purifier is one of the few to meet its qualifications. Not only does it use a HEPA filter to capture over 99% of tiny allergens and dust, but it also doesn't release any potential irritants.
"Some [air purifiers] throw off ozone, which is a byproduct of their air filtration, and that can be an irritant for someone who has asthma, so it's really important to make sure that the air purifiers you use don't throw if anything bad that might be harmful for you — especially if you have asthma," Mendez said.
This LG AeroTower doesn't release any ozone, continuously monitors air quality, and is whisper quiet, so there's really no downside. However, many other air purifiers will also get the job done, like the Molekule option that Naomi Osaka swears by.
Promising review: "I received this as a gift and I highly recommend it. It does an excellent job of reducing dust and dander and odors, especially odors from cooking. I have it set auto so it kicks in on high whenever there's anything that needs to clear from the air. Definite improvement in my quality of life. Totally worth the money." —L. Clark
You can buy the LG AeroTower Air Purifying Fan from Amazon for around $400.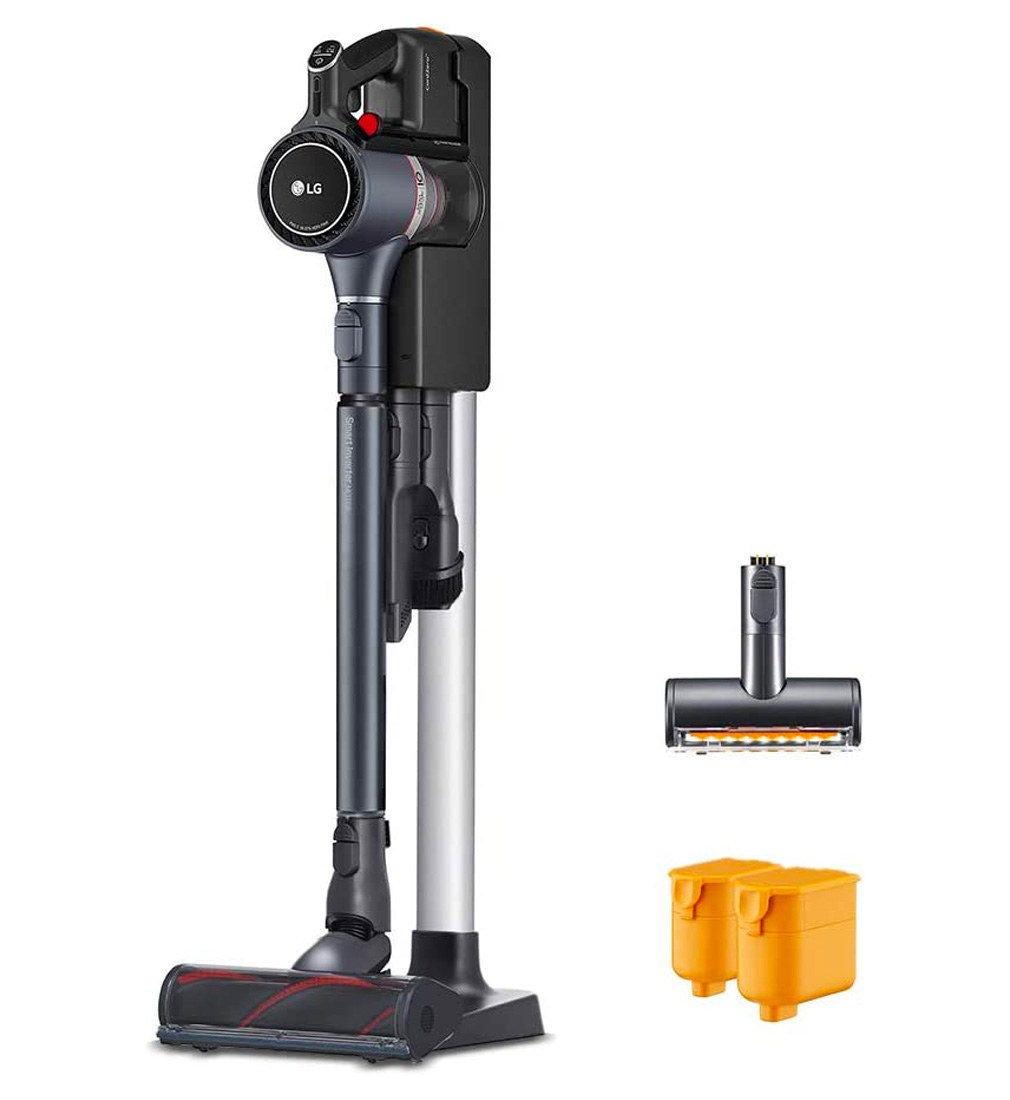 Also AAFA-certified, this vacuum cleaner will help get any residual pollen or allergens out of your carpets. It effectively lifts dust, dirt, and pet hair from carpets and hard floors with the help of a direct drive motor inside the nozzle cleaning head. You can also detach the head to use it as a handheld vacuum for cleaning furniture and any hard-to-reach areas.
Promising review: "I bought this vacuum after having a bad experience with the expensive stick vacuum that everyone usually buys. One of my friends recommended this one and I can't thank him enough! The vacuum is not the lightest, but it is easily maneuverable on carpet and hard surfaces. I have two Siberian Huskies and was impressed with how well it handled their copious amounts of fur." —Matt
You can buy the LG A9 CordZero Cordless Stick Vacuum Cleaner from Amazon for around $520.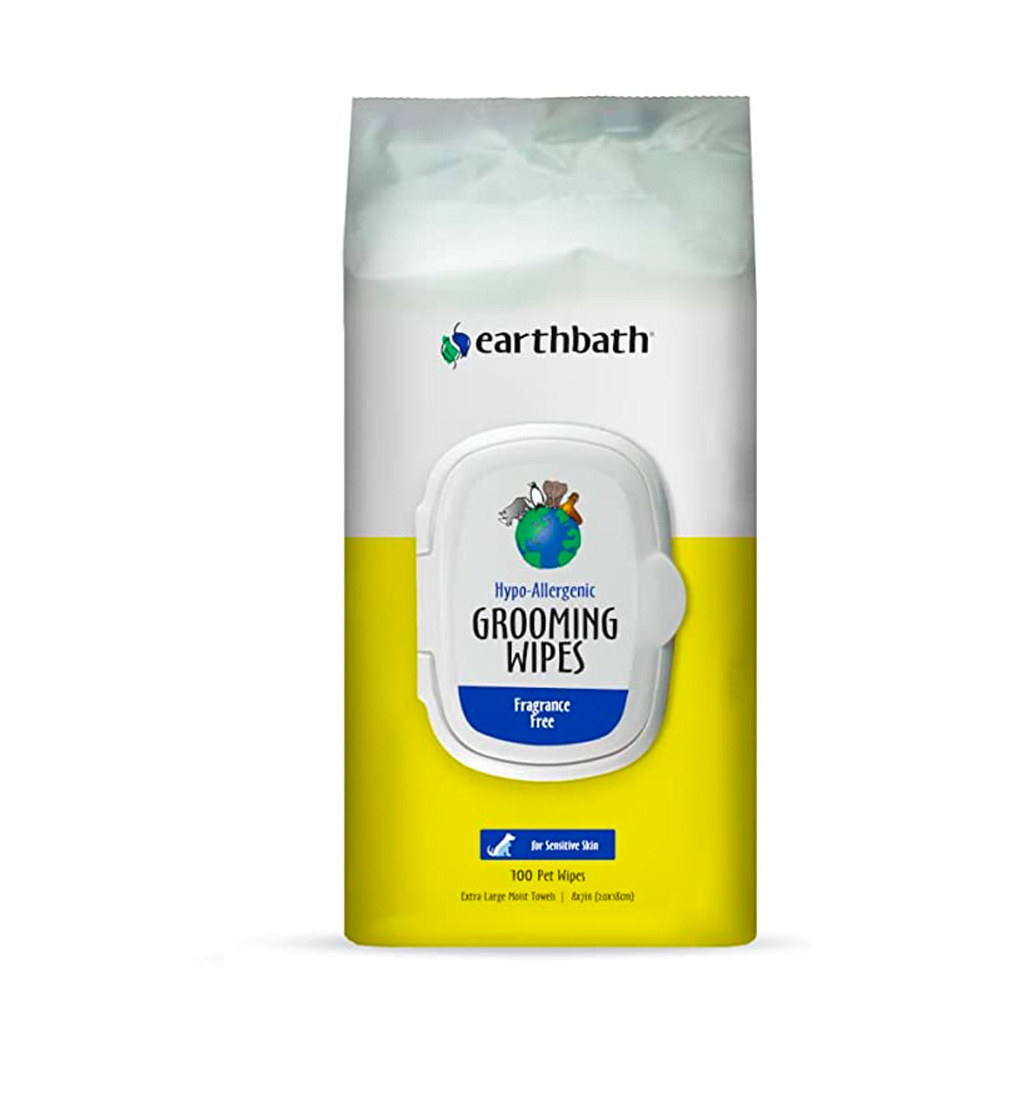 I have a dog, so I know that it's simply not feasible to give them baths after every walk or even every day. These grooming wipes are the next best thing, and you can use them to remove allergens that your animal may be carrying. They have mild cleansers to freshen and clean your pet without any fragrances or harmful chemicals, plus they safely wipe away dirt and odor from their paws and undercoat.
Promising review: "We love these! I have been using them on my pug since she was only a few months old. They are fragrance-free and natural. Safe, good product to use on your sweet baby. Highly recommend." —OliviaMarie27 via Petco
You can buy a pack of 100 Earthbath Hypoallergenic and Fragrance-Free Grooming Wipes for Pets from Petco for around $16.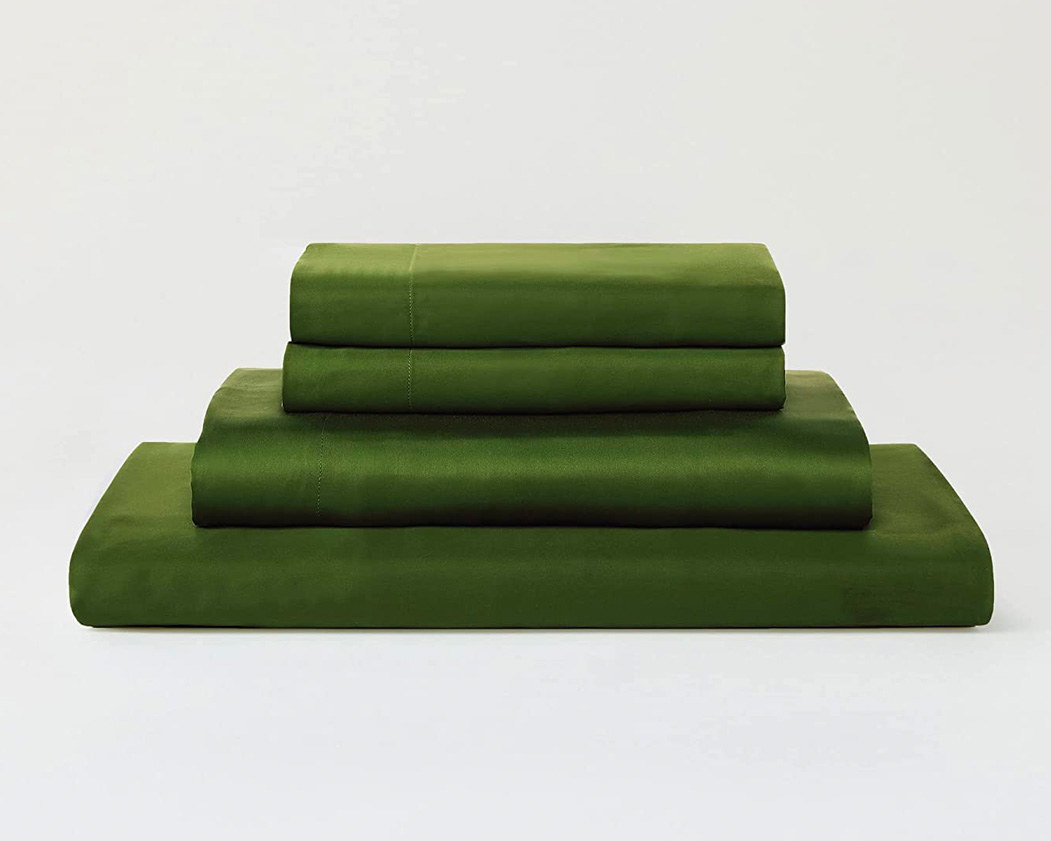 You may not think of bedsheets as a trigger for allergy symptoms, but the large surface area can hold onto allergens, causing you to breathe them in while you sleep. That's why Mendez recommends washing your sheets regularly in hot water, which will help kill any dust mites and remove other allergens. These sheets met the AAFA allergy-and-asthma-friendly standards due to their hypoallergenic high-quality fabric and durability, which allows them to hold up through weekly washes.
Promising review: "The sheets are incredibly soft and sleep cool. I'll be purchasing more." —Julianne
You can buy the Sijo Premium 100% Austrian Eucalyptus Lyocell Tencel Sheet Set from Amazon for around $175.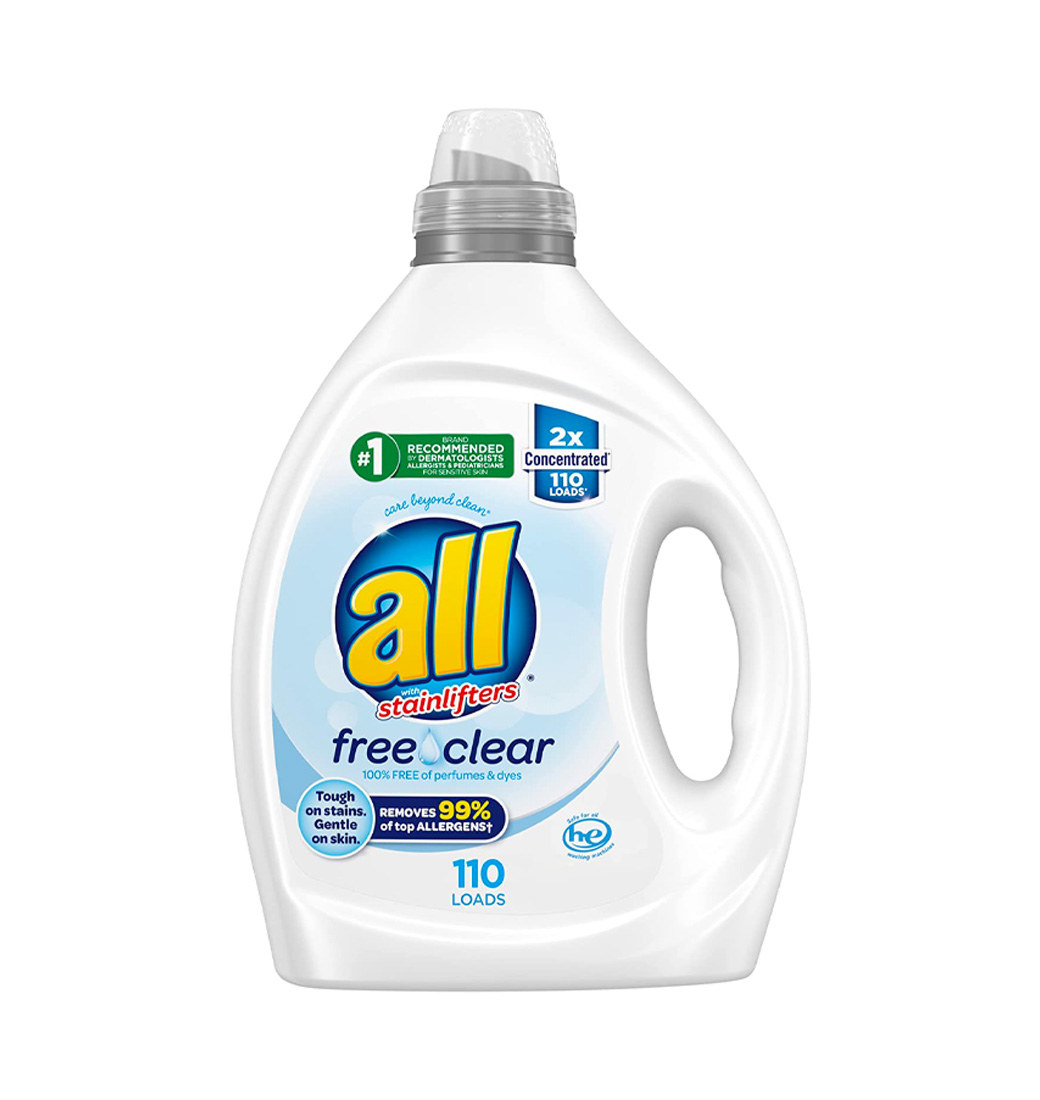 Speaking of washing, your detergent matters as much as the water temperature. This one is safe for sensitive skin and promises to remove 99% of the top allergens and seasonal irritants, from cat dander to pollen. It's concentrated and effective, but free of any perfumes or dyes.
Promising review: "We love this detergent because it is gentle on clothes and doesn't have a scent which in turn is gently on sensitive skin! I liked the concentrated formula of this also, less is more and it lasts!" —Kelsey
You can buy All Liquid Laundry Detergent from Amazon for around $18.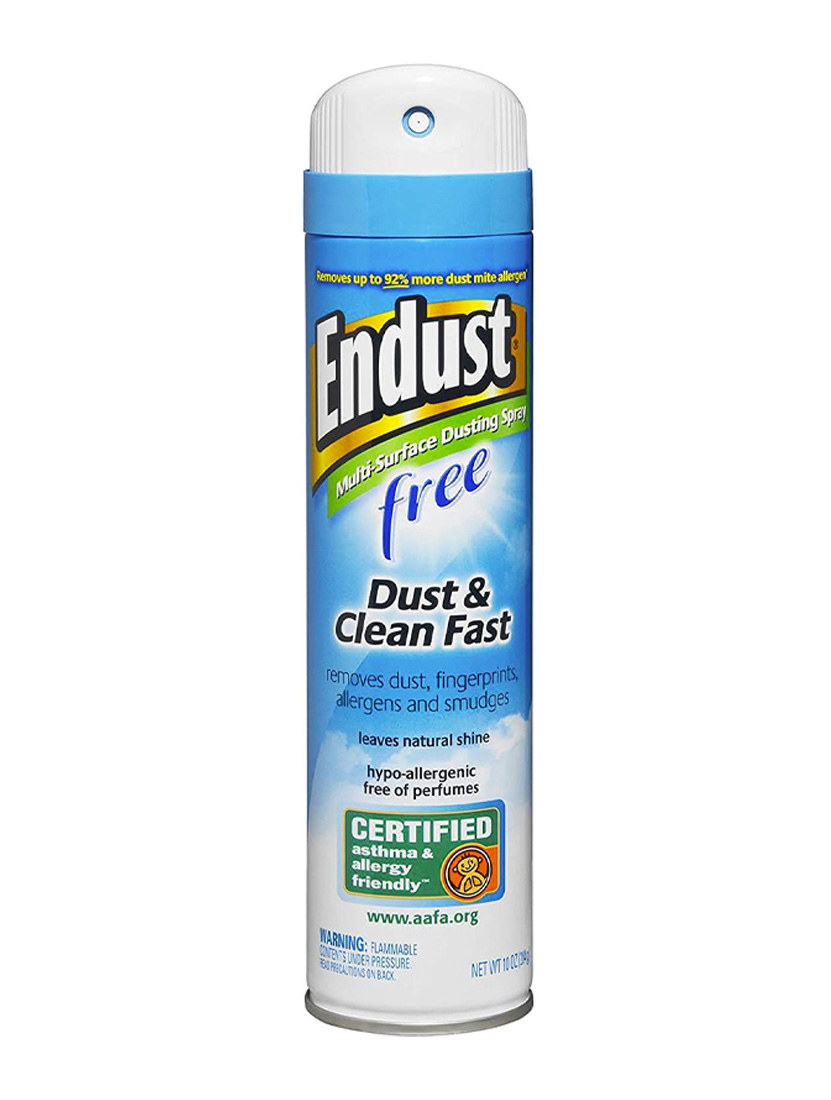 Cleaning in general is important for indoor allergen reduction, and many of the cleaning products you have will likely work just fine. The only additional AAFA-certified product I'd recommend is this fragrance-free, hypoallergenic dusting and cleaning spray. It's designed to help reduce allergens on surfaces and in the air. It can pick up dust and remove other allergens while also getting rid of fingerprints and smudges without leaving any residue or buildup.
Promising review: "Amazing product. We have bunnies and get so much fluff and dust. This keeps everything shiny and clean! Must-have!" —Ariel
You can buy Endust Dusting and Cleaning Spray from Amazon for around $6.