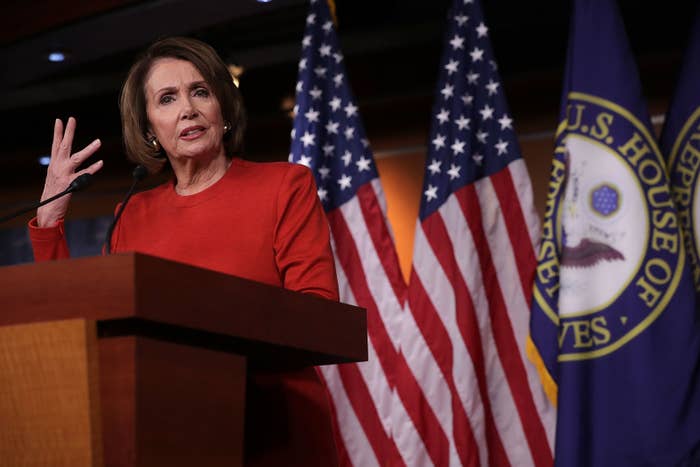 WASHINGTON — House Minority Leader Nancy Pelosi is pushing for a message of unity among Democrats as they internally debate how to fix what went wrong in this election.
Pelosi, who will seek to retain her seat as a Democratic leader, may face competition for her position as minority leader.
"In 2005 and 2006, I orchestrated the take-back of the House of Representatives," Pelosi said at a press conference on Thursday morning. "I'm very, very proud of that, and as I said, we see that as an opportunity now."
Democrats postponed their leadership elections in order to "recalibrate" earlier this week. Pelosi announced her bid to retain her spot earlier this week. Rep. Tim Ryan is one of the potential challengers.
"Without even asking anybody for a vote, I have over two-thirds of the caucus supporting me," Pelosi said.
"I've regularly had some opponents."
At the press conference, Pelosi also addressed President-elect Donald Trump's transition.
"Naming Steve Bannon as his chief strategist is an alarming signal that President-elect Trump remains committed to the hateful and divisive vision that defined his campaign," Pelosi said, adding that House Democrats are challenging the appointment and calling for Trump to reverse the appointment.
She also placed blame on FBI Director James Comey for Hillary Clinton's defeat last week. Pelosi said Comey's letter to Congress was a "foul deed."
"He just couldn't take the heat," Pelosi said of Comey.