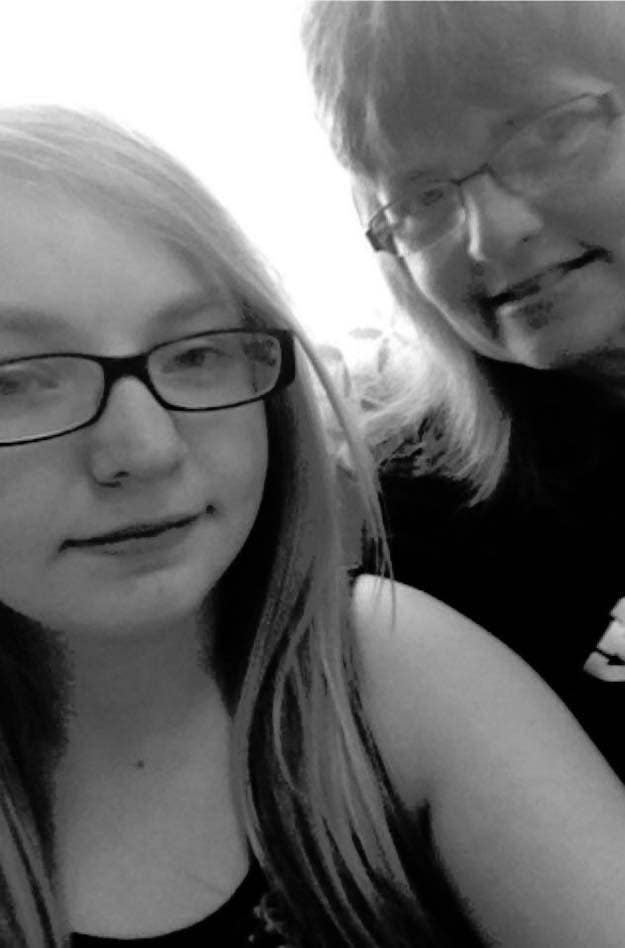 An Illinois teenager was reportedly charged with first-degree murder after allegedly shooting her mother in the head and then attempting to burn the house down with a friend to cover up the crime.

The teenager was identified by Sauk Valley Media, a local newspaper, as Anna Schroeder, the 15-year-old daughter of the victim. Attorney Jim Mertes told BuzzFeed News that he is Anna's lawyer and that initial court proceedings were on Tuesday, adding that it would be inappropriate for him to comment further on juvenile-court proceedings.
The Morrison Police Department, which initially investigated the crime, "is releasing very limited information," Chief of Police Brian Melton told BuzzFeed News, because of the ongoing investigation and the involvement of minors. Schroeder was also reportedly charged with concealment of homicidal death and with arson, though authorities and her lawyer wouldn't confirm that.
A police statement says emergency response units were dispatched on the afternoon of Saturday, June 8, to respond to a house fire, where a body was found inside the residence. The victim was identified as Peggy S. Schroeder, 53, who was pronounced dead at the scene.
"As part of the investigation, on Sunday, July 9, 2017 at approximately 2:00 am, two female juveniles were taken into custody with formal charges pending," the press release, dated July 11, states.
Citing testimony from the sheriff department's Detective David Molina, Sauk Valley Media reported that Anna waited for her mother to get home from work on Thursday, asked her to put a towel over her face, and shot her in the forehead with Peggy's .38 revolver. Anna then texted a friend a picture of Peggy's body to convince her that she had killed her.
(Molina said he had no comment when BuzzFeed News asked if he disputed any of Sauk Valley Media's reporting.)

The friend joined Anna to spend the night and help her clean up. On Friday, the two girls reportedly went to Subway to eat, where Anna vomited in the bathroom after learning her father would be traveling to Morrison.
The two girls decided to run away, and dyed their hair on Friday.
The next morning, they attempted to burn down the house by setting fire to the sheet that Anna's mother was wrapped in, then left to hide Anna's phone and Peggy's gun in a cemetery. Anna went to her father's house and the friend returned to her family, the detective said.
"The Morrison Fire Department responded promptly and was able to extinguish the fire without a total loss of the house. Essentially, from the exterior of the residence, there is no apparent fire damage," Chief of Police Melton said in an email.

Anna's friend reportedly confessed to her mother, who drove her to the sheriff's department.
According to Sauk Valley Media, Anna said she had researched children who killed their parents.

"She didn't deserve this. She was the kindest person," Kaylene Schroeder, 18, told WQAD of her mother, Peggy. Kaylene told the outlet she plans to study to become a sign language interpreter in memory of her mother, who was hearing-impaired.

Sauk Valley Media reported on Tuesday that Anna's friend has not been charged, and that the two girls are being held in Mary Davis Detention Home in Galesburg. An official there did not confirm to BuzzFeed News that the teenagers were being held there.

According to Sauk Valley Media, both girls appeared in Whiteside County Court on Tuesday, and have a pretrial hearing set for Aug. 8. The Whiteside County circuit clerk's and state attorney's offices would not comment.
Wahl Clipper Service Center, which Sauk Valley Media listed as Peggy's place of employment, declined to comment.

Morrison is located approximately two hours west of Chicago. The incident remains under investigation.