Raucous protests in Hamburg, Germany, continued on Friday against world leaders meeting there for the first day of the G20 summit, with police deploying water cannons and demonstrators using gas for a second day in a row.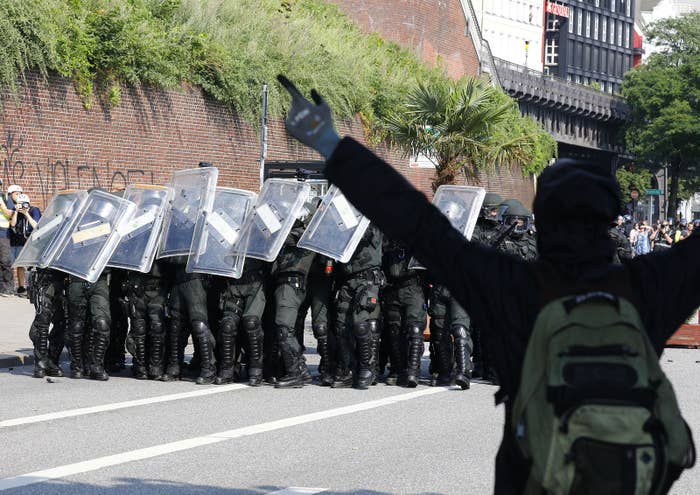 The protests began earlier this week, but escalated on Thursday after negotiations between police and protest leaders broke down and grew violent.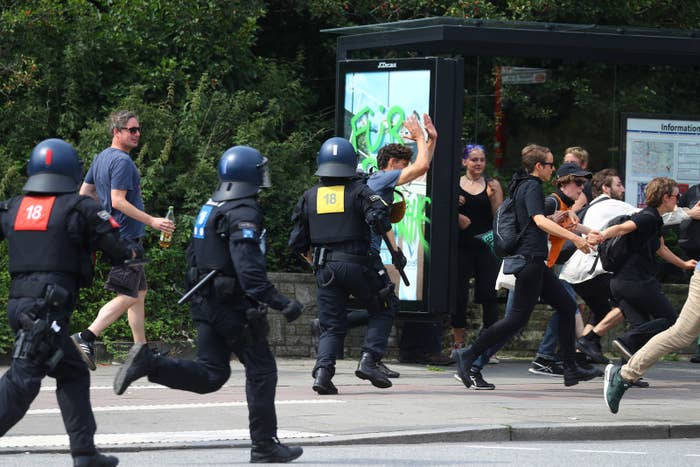 Earlier in the day, protesters swarmed around the guesthouse where President Trump was staying with the first lady, delaying her departure.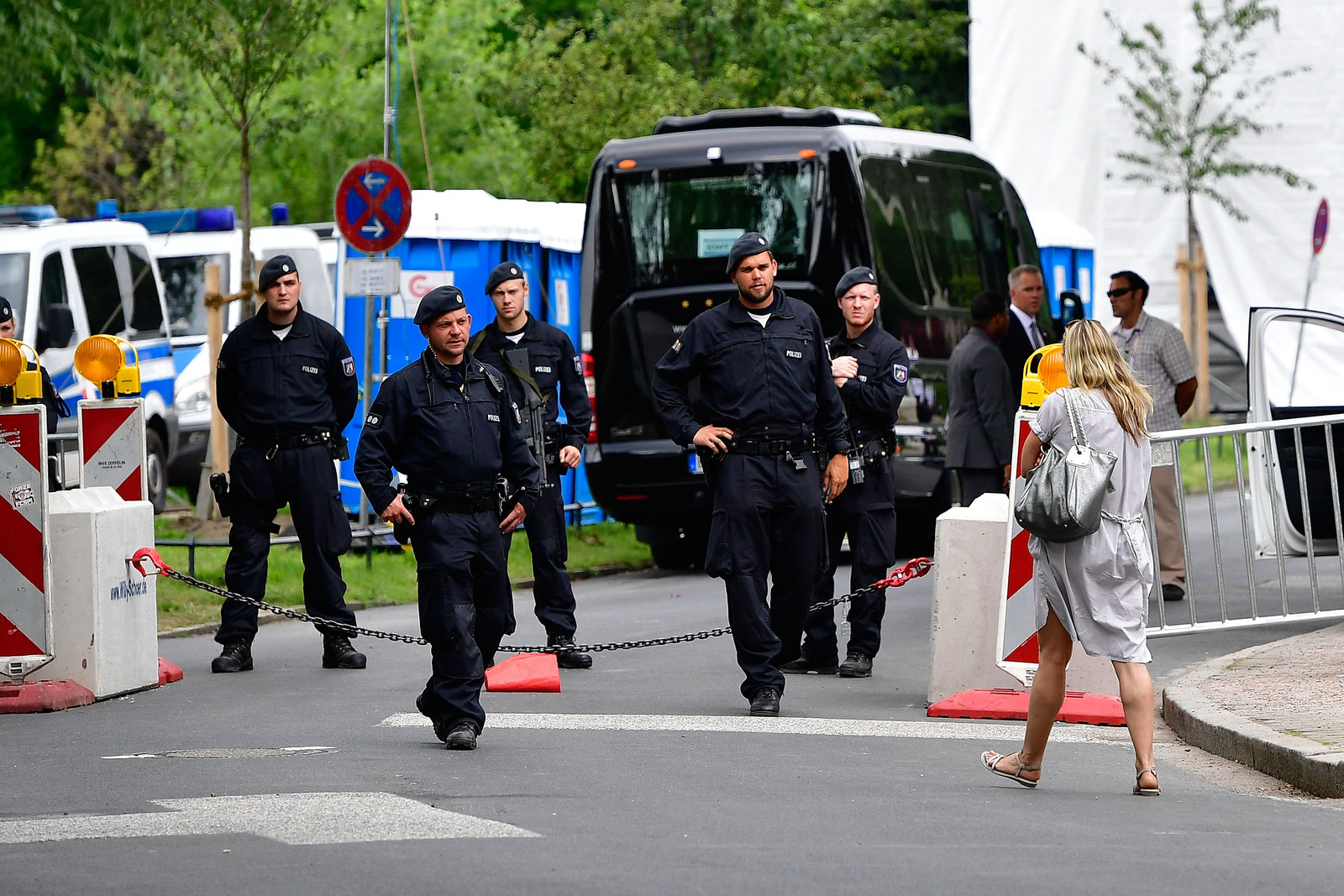 Police deployed powerful water cannons against the protesters for a second day.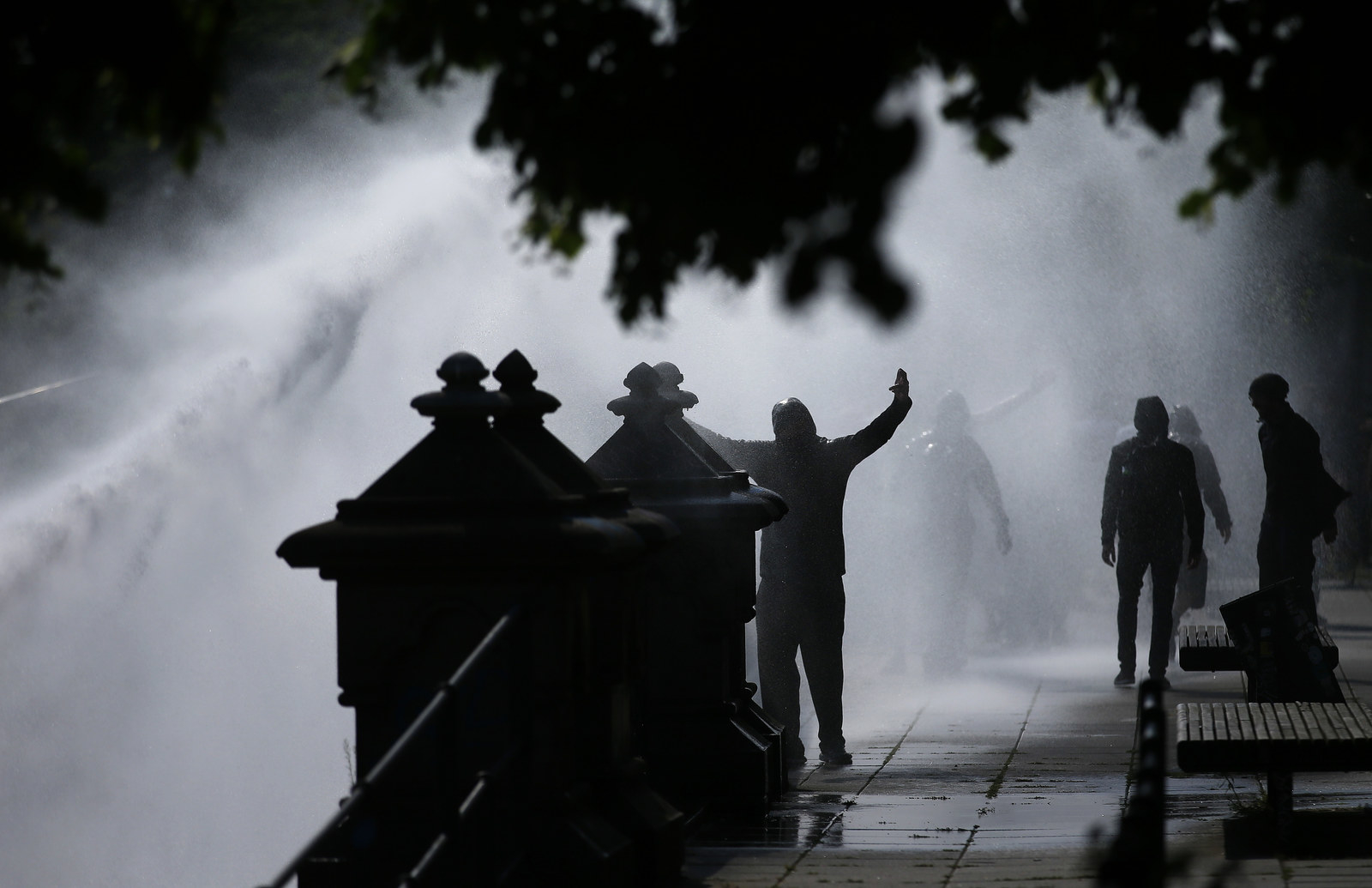 And protesters used gas.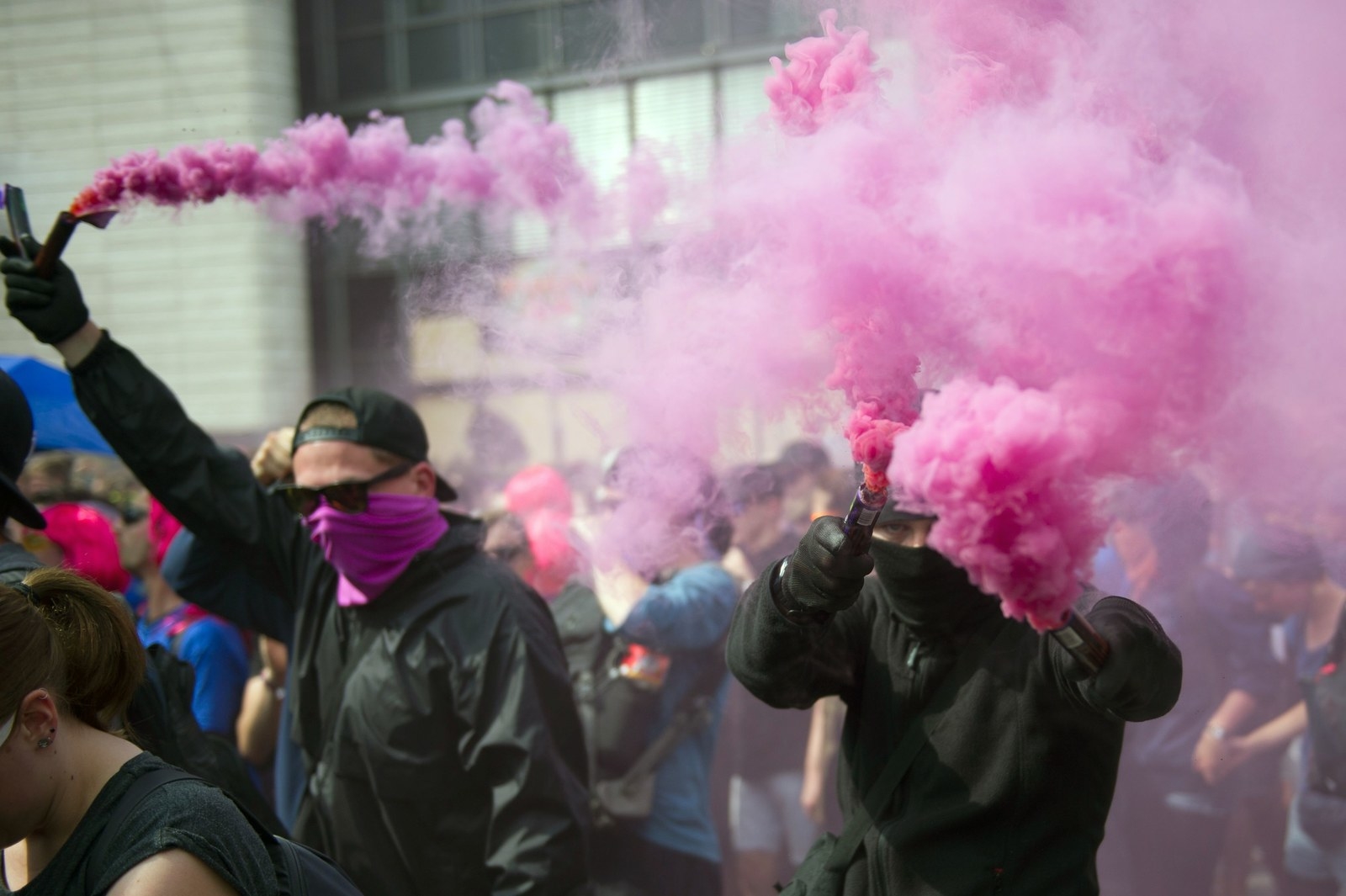 An MSNBC reporter, speaking live after being hit by gas, held up what appeared to be a piece of concrete as an example of what was being thrown at the police line.
Greenpeace activists are among the protesters, but the organization denied that they were involved in any of the violence. A release from the organization states they are "demanding a swift and strong implementation" of the Paris climate agreement, which Trump announced the US will withdraw from.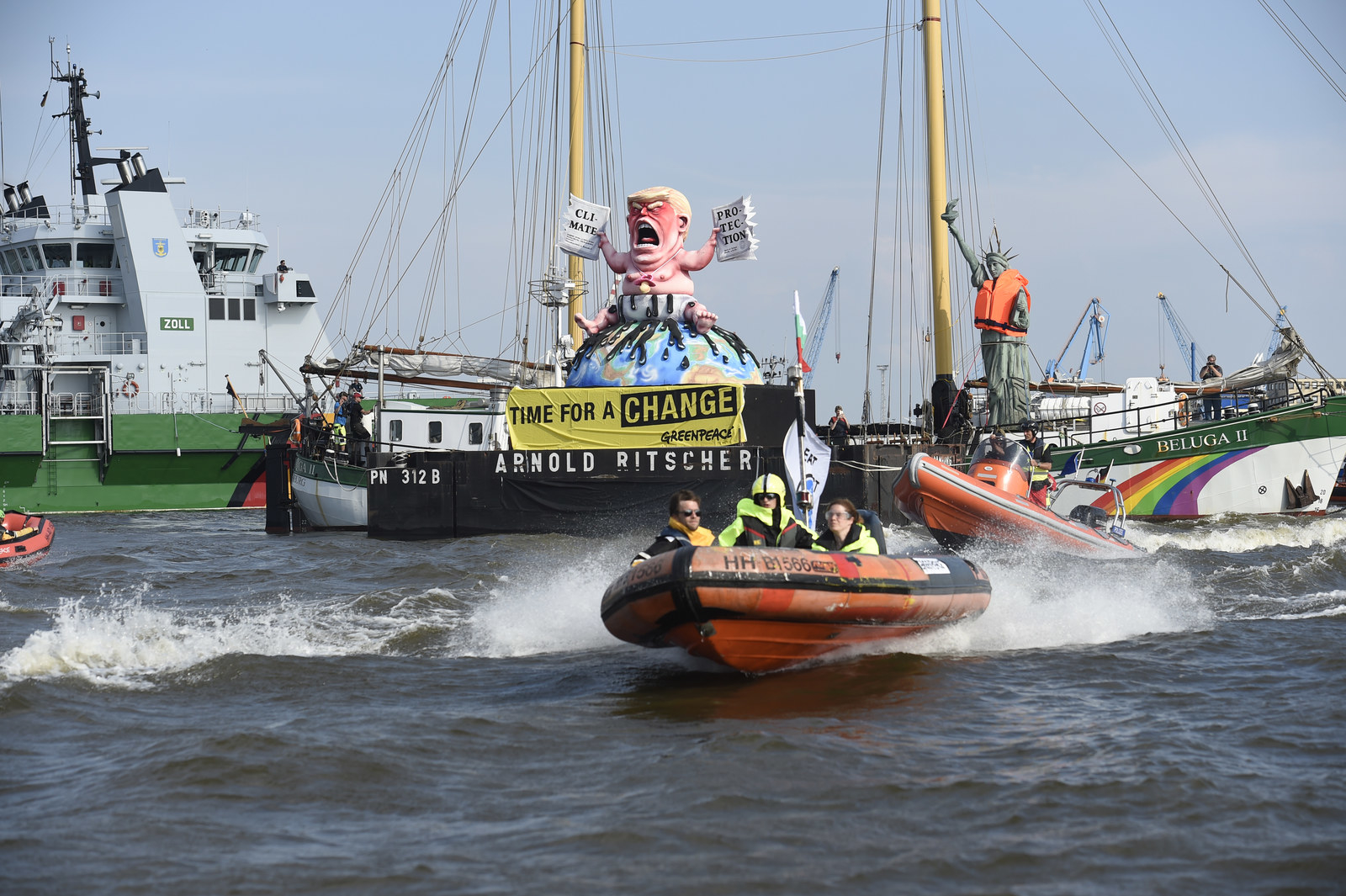 At least one Greenpeace protester was pulled from the water, NBC News reported.
The reporter tweeted the protester "appeared lifeless," but later also tweeted it was "possible the protester was passively resisting."
Greenpeace did not respond to BuzzFeed News' inquiry if any of their members were arrested, but said none of their activists were injured.