If you've been on TikTok at all lately, you're likely aware of the viral "aging" filter that has taken the app by storm.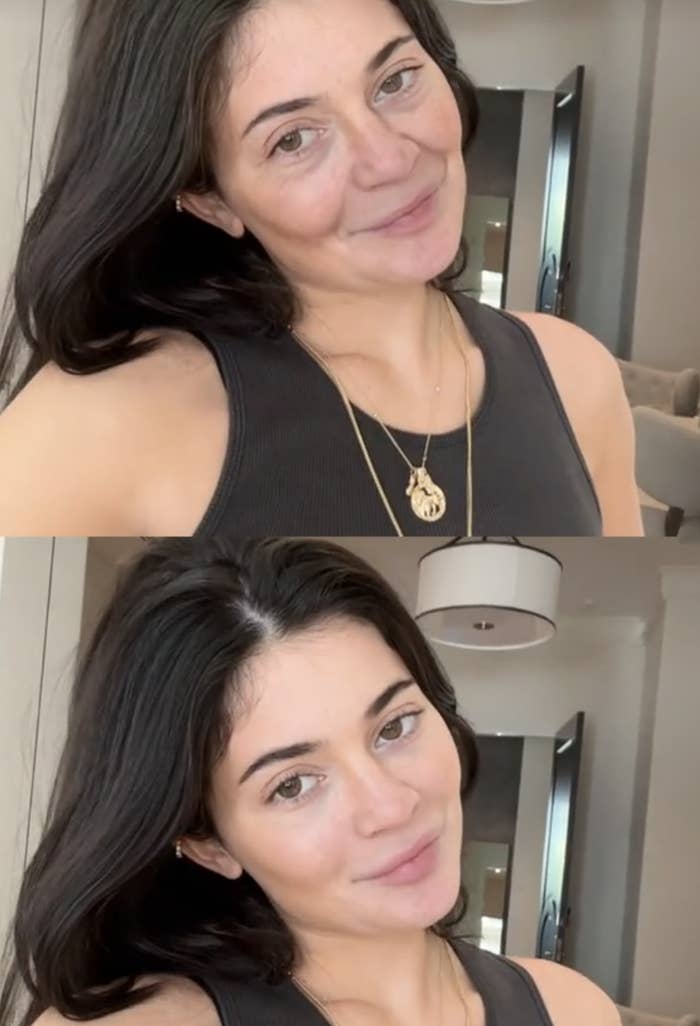 For those who aren't in the loop, the filter essentially predicts what you'll look like in the future by using artificial intelligence, making it far more realistic than similar filters that are available elsewhere.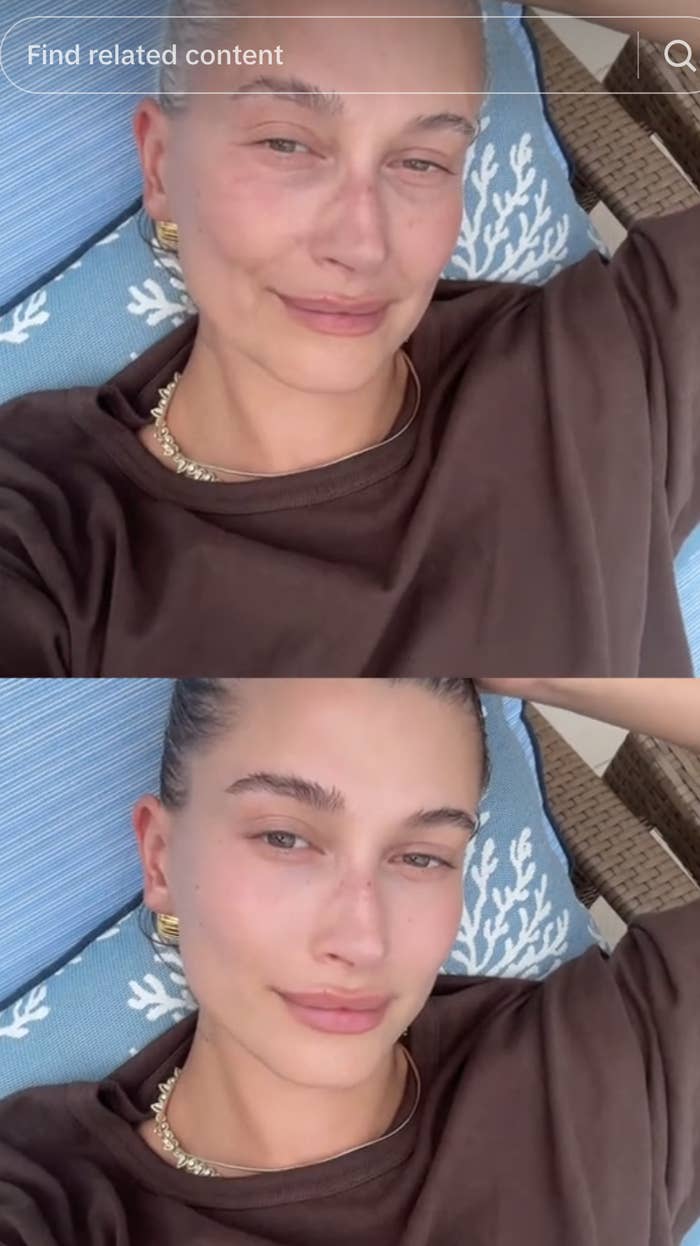 The TikTok filter has been tried and tested not just by fans but also by the likes of Kylie Jenner, Hailey Bieber, Kim Kardashian, and more celebrities.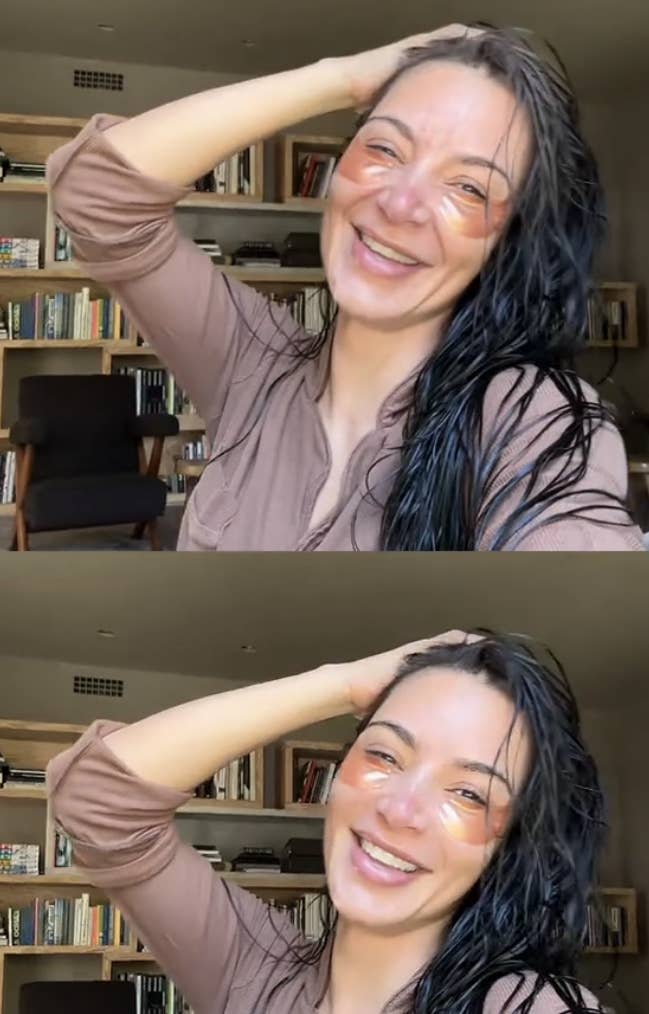 Of course, people have remained pretty skeptical about just how accurate the filter is. But now several users are convinced that its predictions are, in fact, super precise, thanks to a viral video of it being tested out on the cast of Friends.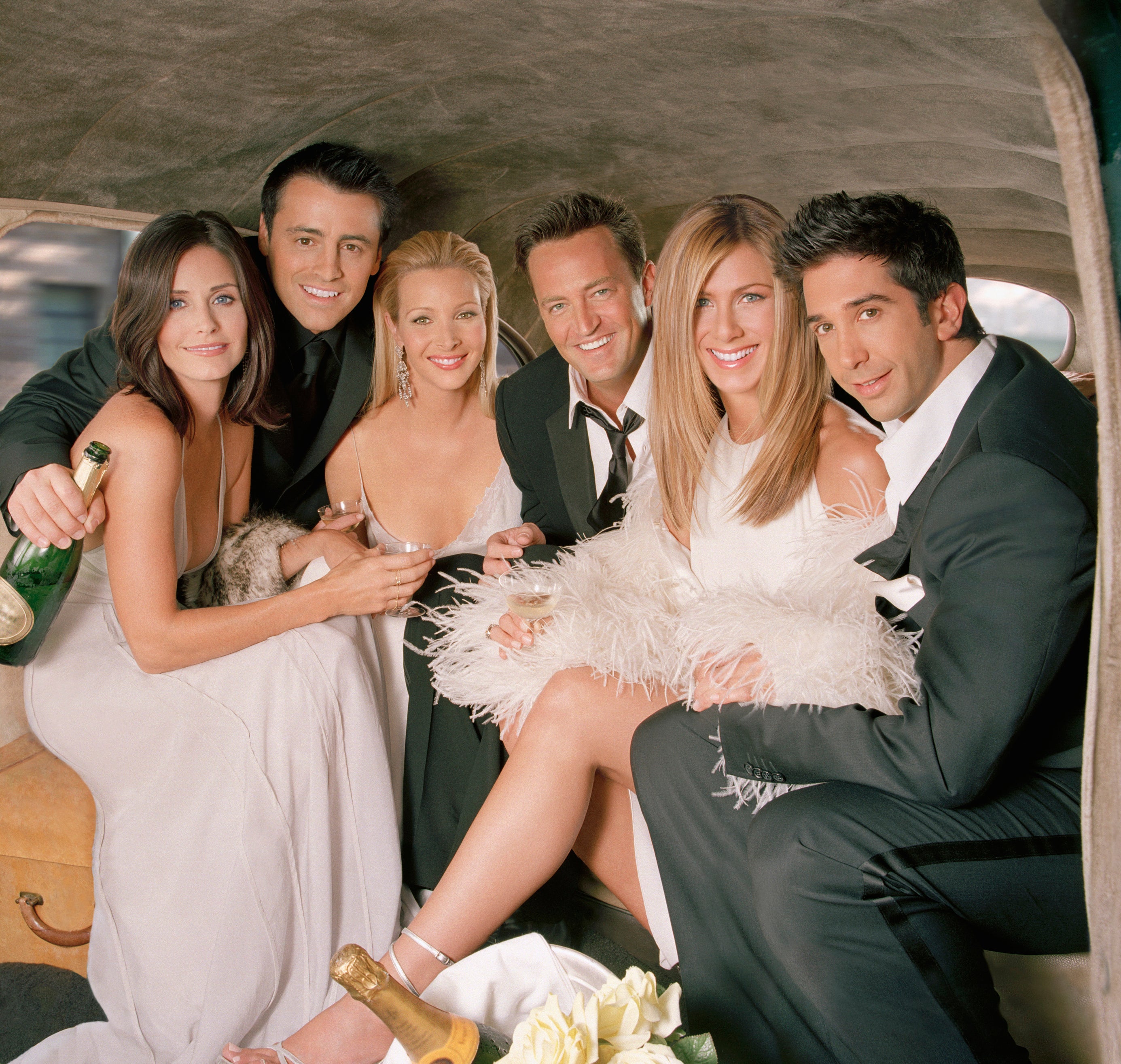 As you might know, Friends aired on NBC from 1994 to 2004. This means that the main cast — Jennifer Aniston, David Schwimmer, Matt LeBlanc, Matthew Perry, Courteney Cox, and Lisa Kudrow — were 25, 27, 26, 25, 30, and 31 respectively when the first season was released.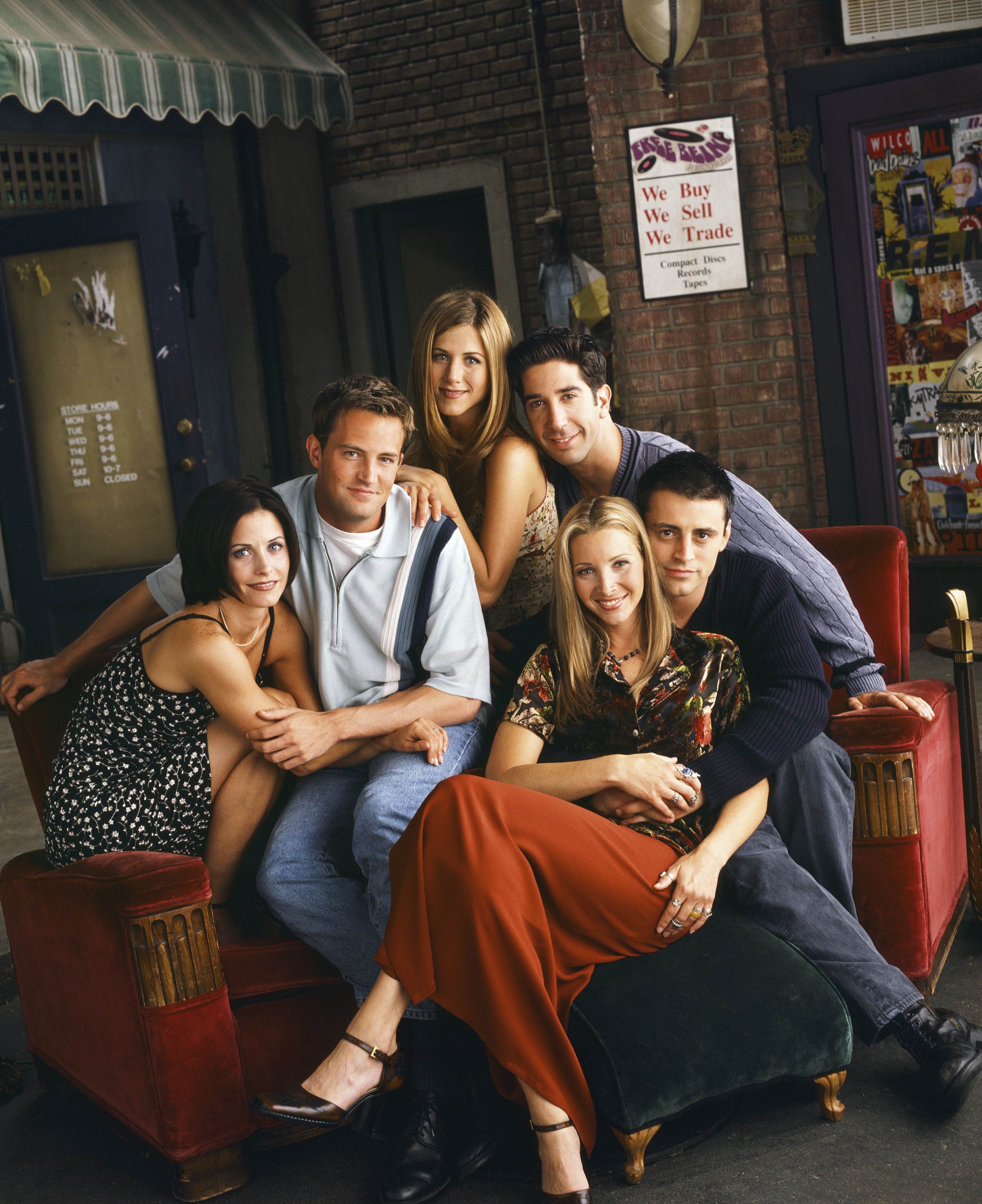 Today, Jen is 54, David is 56, Matt is 55, Matthew is 53, and Courteney and Lisa are 59.
So given that we know what the Friends actors look like today, TikTok user @saniezehraa decided to test the viral filter out on the faces of the cast from one of the series' early episodes in a bid to see just how accurate the feature is.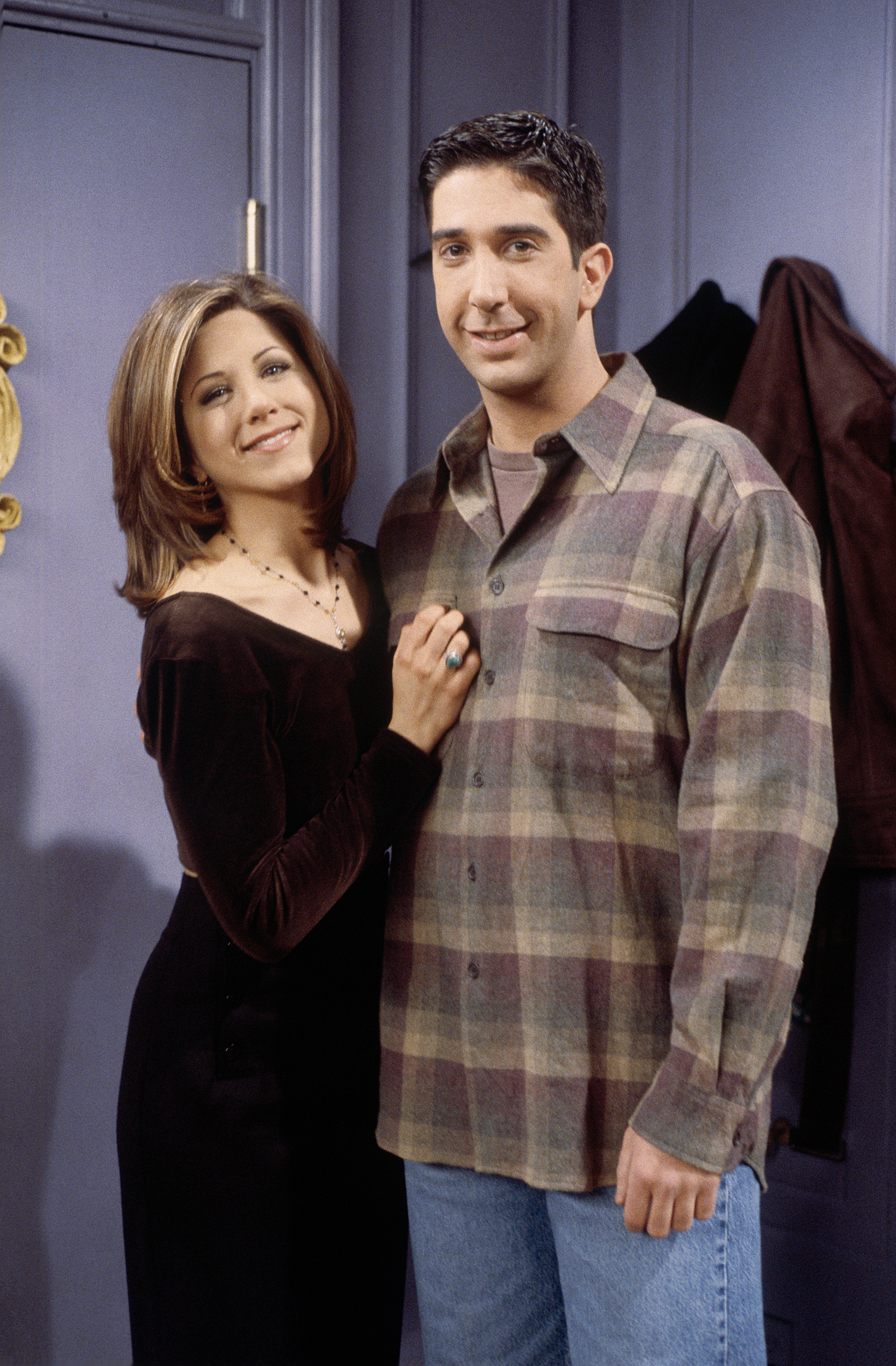 And let's just say that the results have left fans pretty baffled.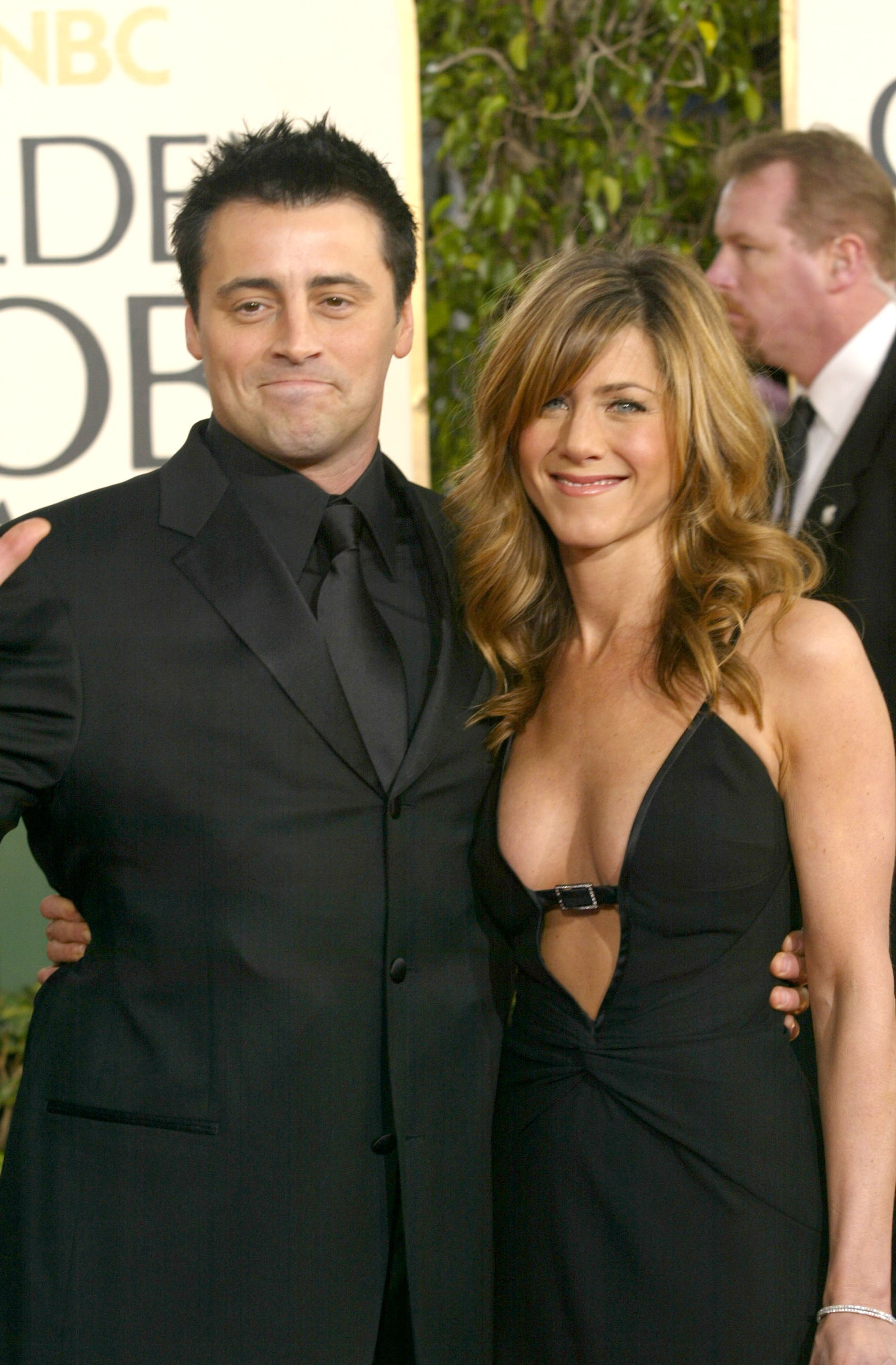 "HOW IS IT SO ACCURATE," Sani wrote alongside her video, which has now received over 30 million views on TikTok.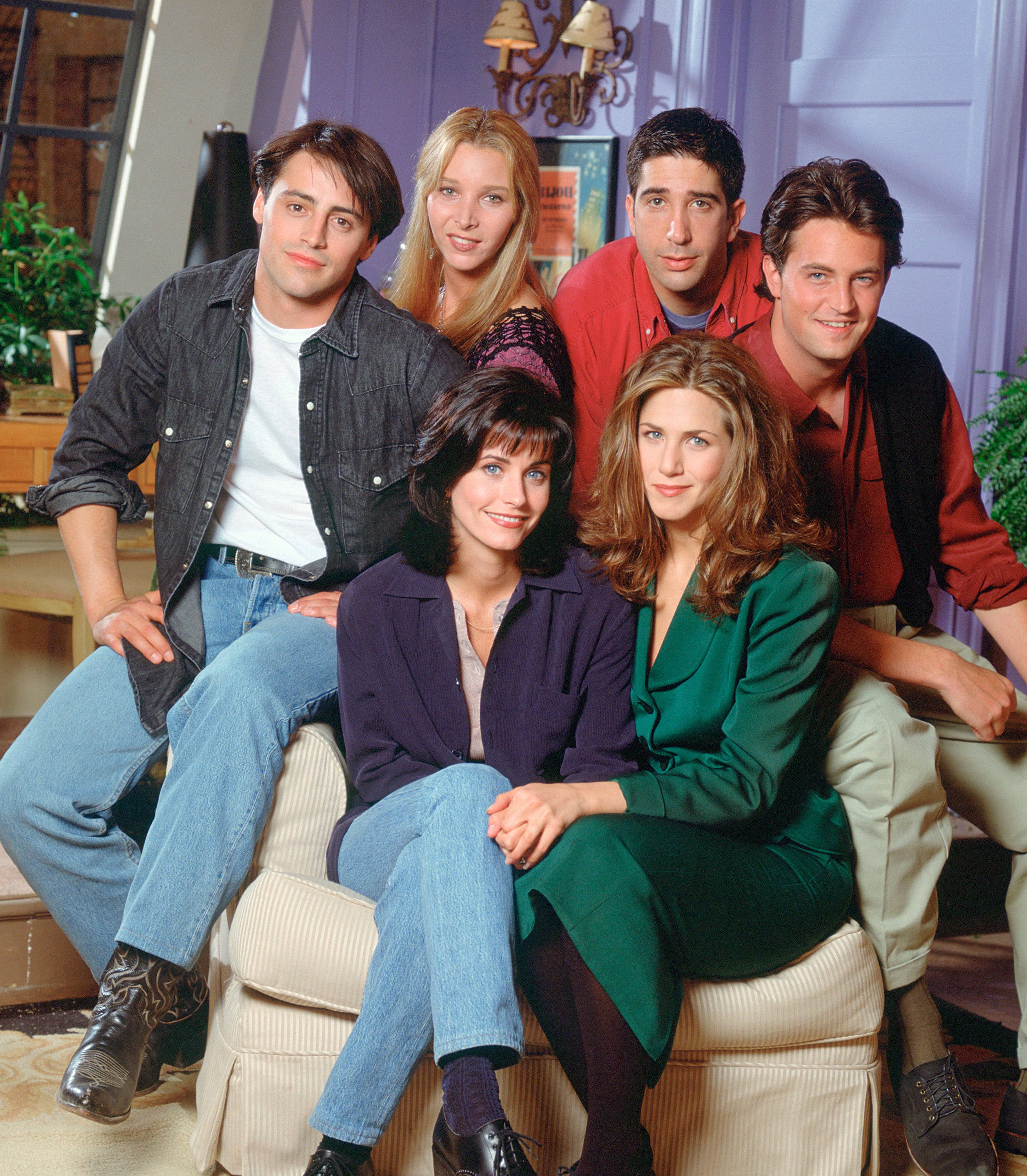 Fans largely agreed that the filter was most accurate with Jennifer, Matt, and David, who played Rachel, Joey, and Ross. Here are side-by-side comparisons of the predictions versus their real-life appearances, starting with Jen:
Fans also agreed that Matthew, who played Chandler, looks pretty similar today to what the filter predicted — as does Lisa, who played Phoebe.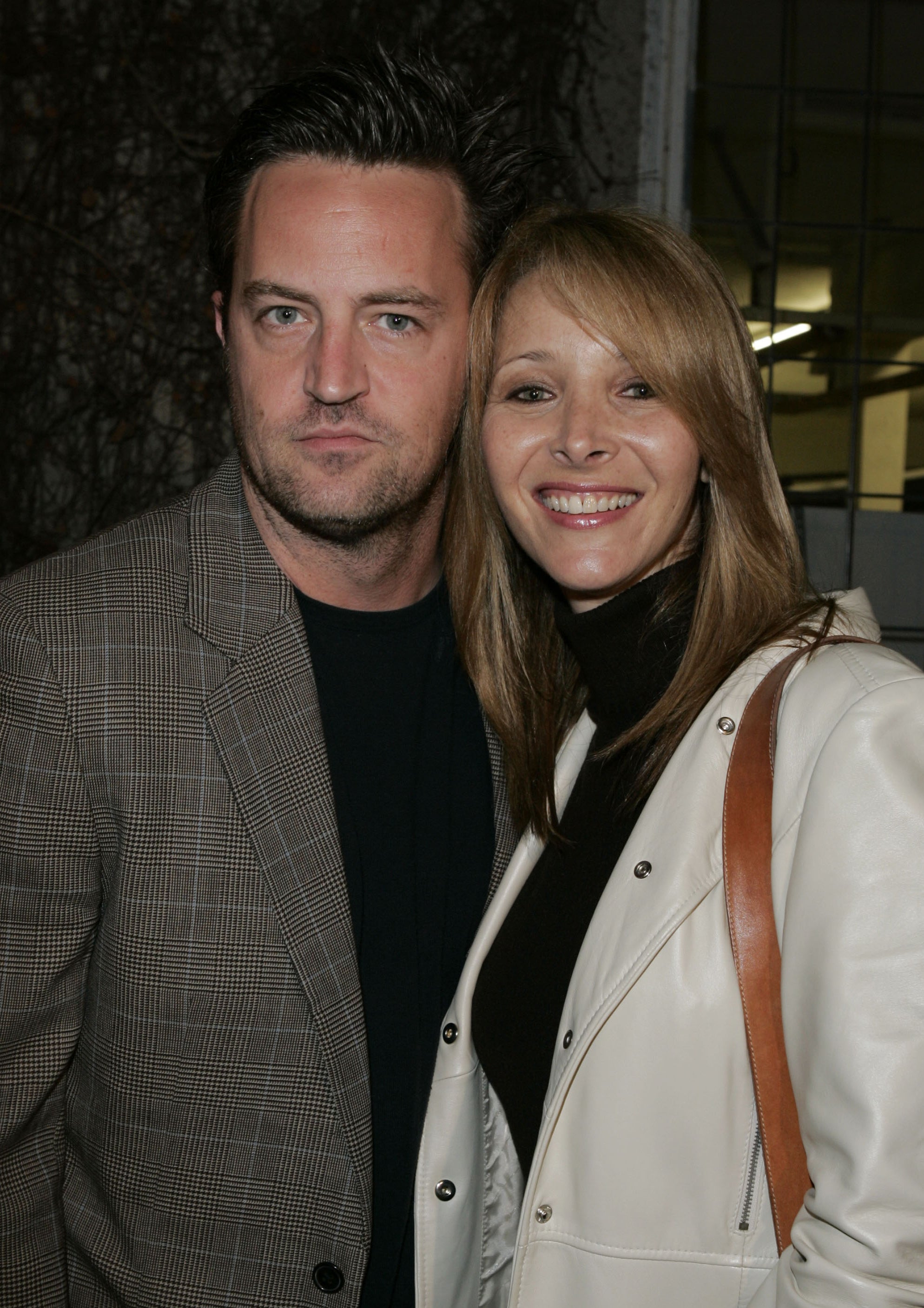 The only person whom fans agreed the filter didn't predict so accurately was Courteney, who played Monica. However, several users pointed out that Courteney has been very open about the large amounts of plastic surgery she's had done over the years, which likely would have an impact on these results.
Either way, fans were left completely shocked by the overwhelming accuracy of the TikTok filter, and flocked to the comments to share their thoughts.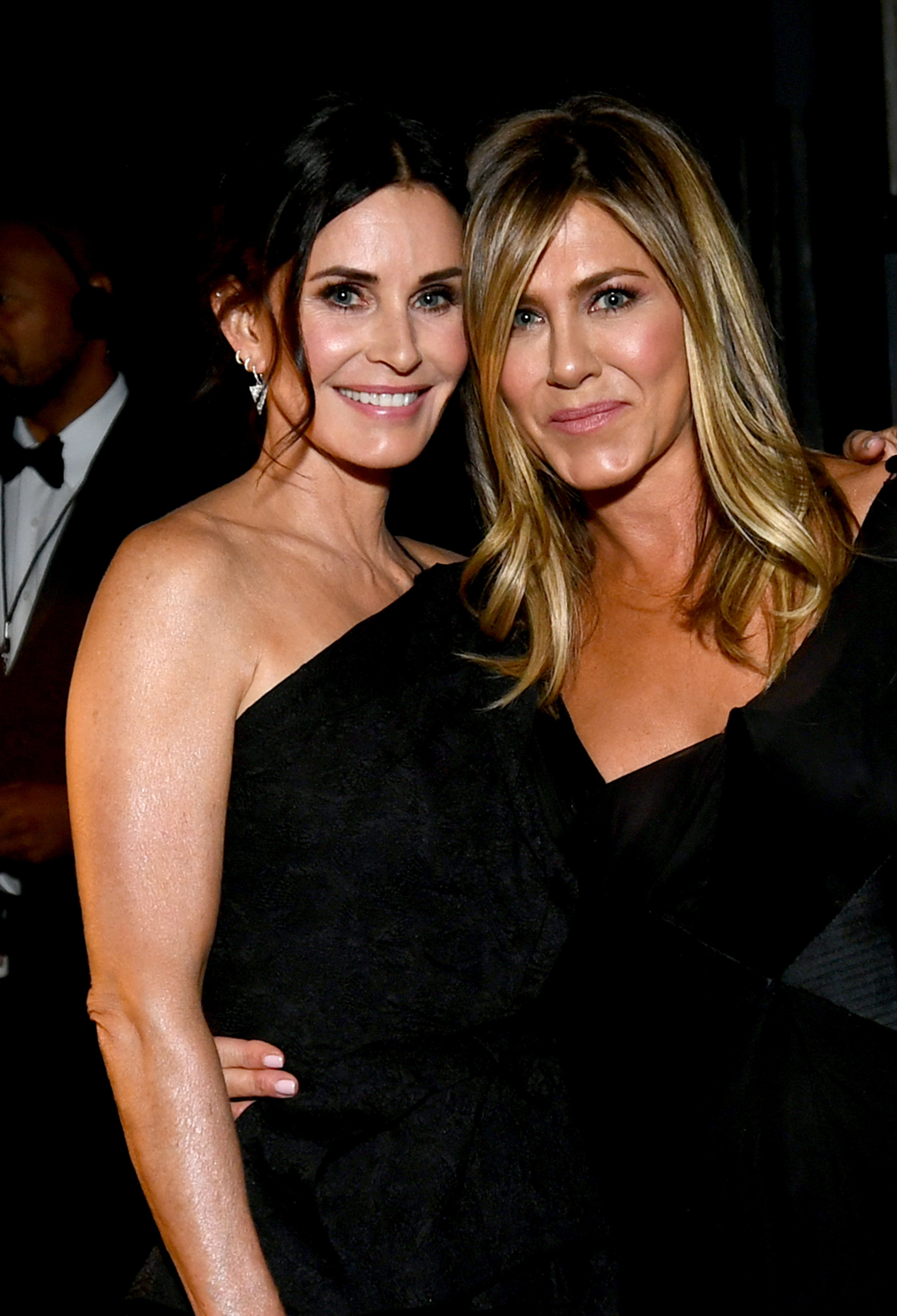 "JENNIFER ANISTON IS INSANE," one person wrote. "Lisa kudrow looks the most accurate to rl," said another.
"ROSS AND JOEY BLEW MY MIND," said another, referring to David and Matt. More users agreed: "Joey is soo accurate," and "ROSS IS SO ACCURATE."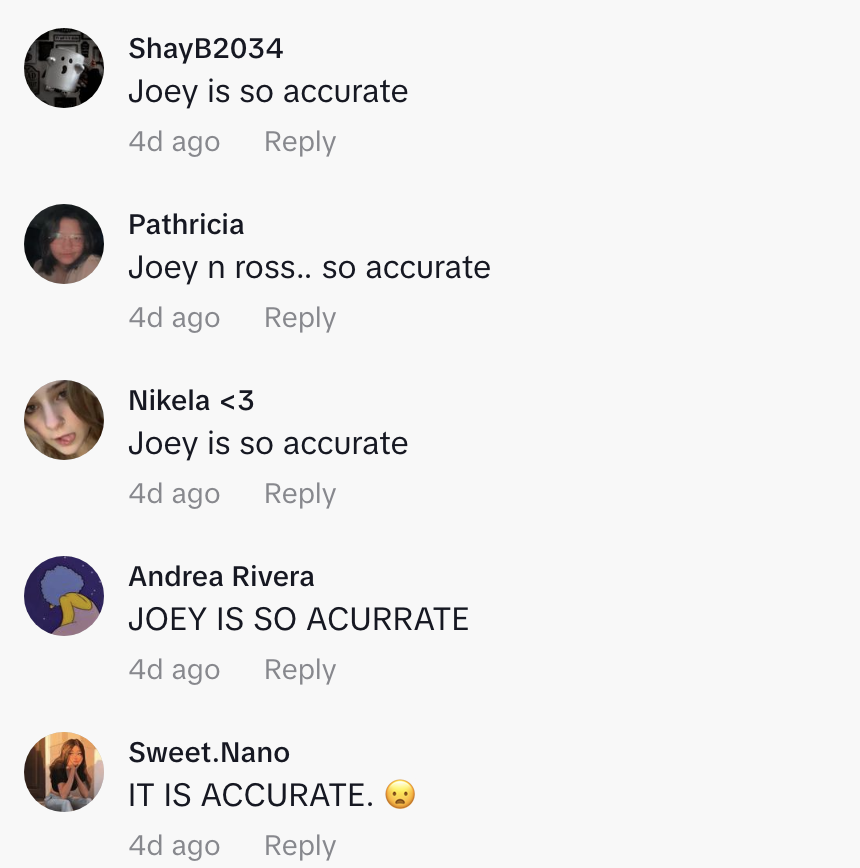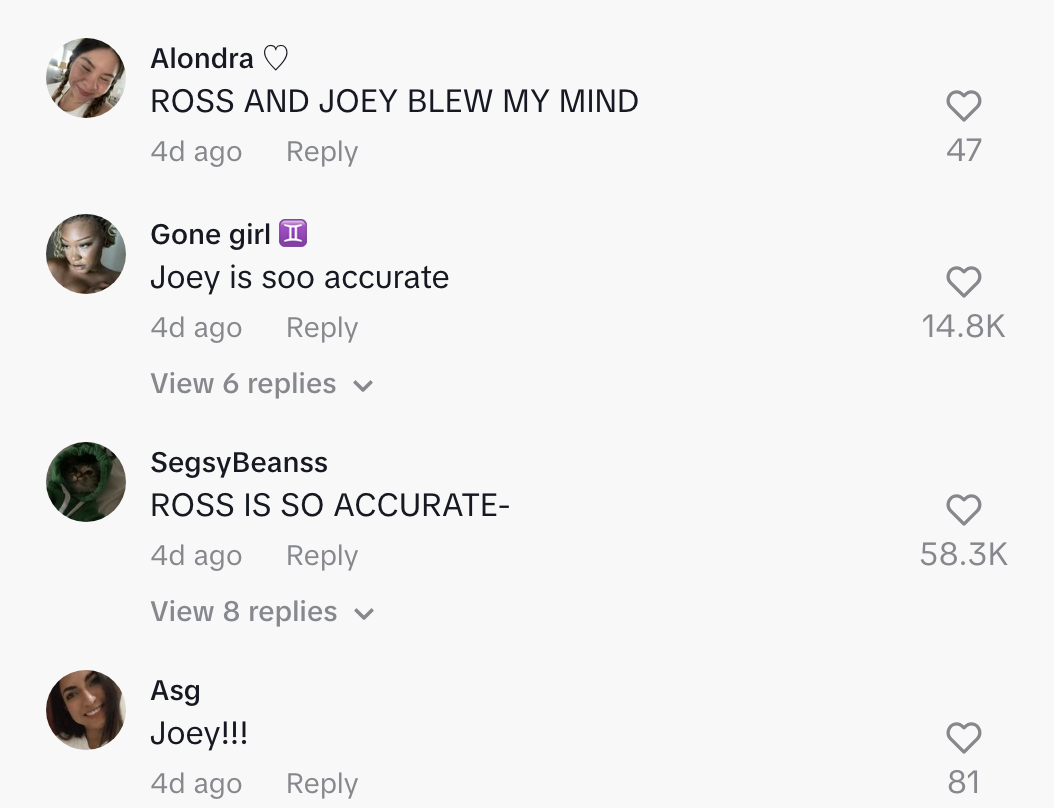 "the best proof i've seen. this filter is scary lol," one person wrote.