If there's one person who most definitely understood the assignment at this year's Met Gala, it's Blake Lively.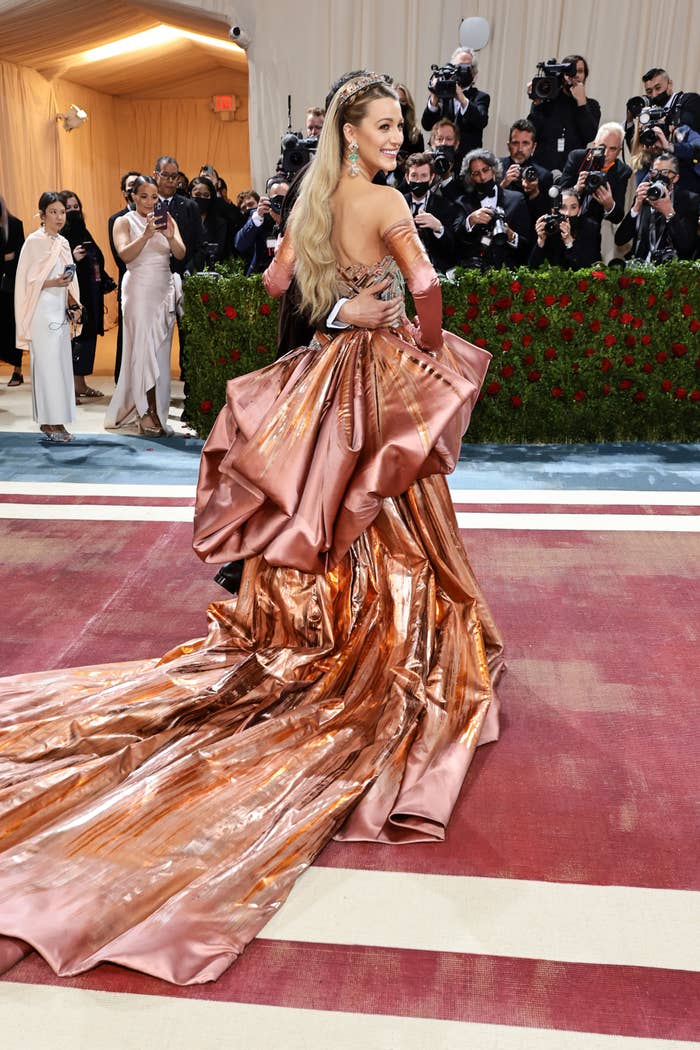 The actor, who cochaired the event alongside her husband, Ryan Reynolds, flaunted not just one, but two incredible looks on Monday night's carpet.
A bit of background knowledge for anyone who's unfamiliar: Blake and Ryan have previously rocked up to the Met in perfectly coordinated outfits that embody whatever annual theme is at play.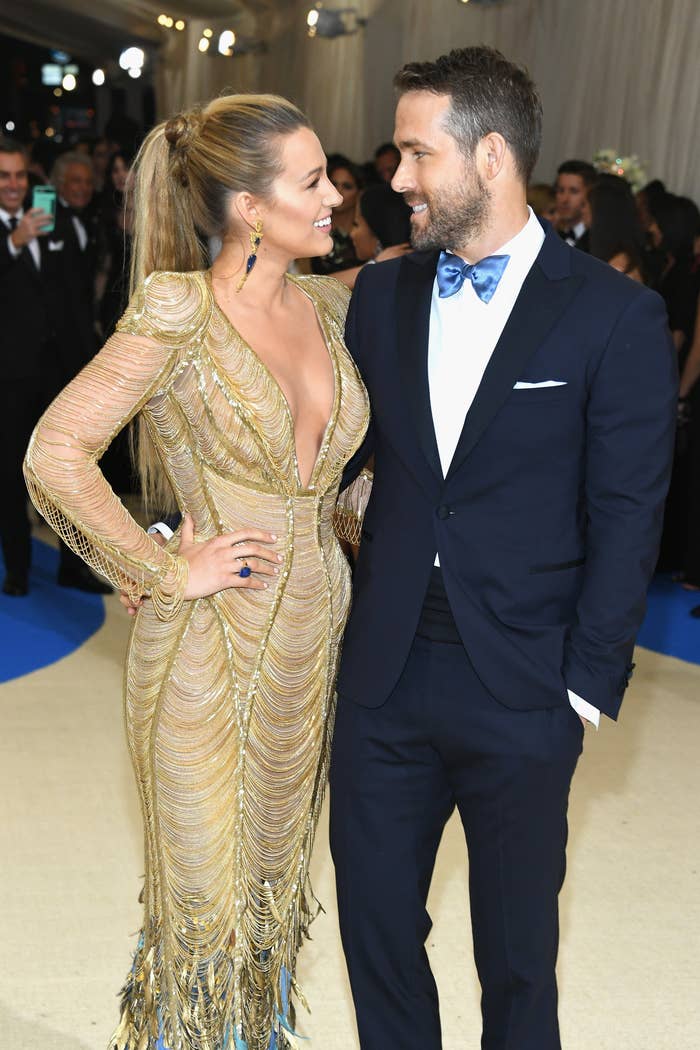 But over the past few years, the pair have skipped the highly coveted event — including the most recent, which took place last September.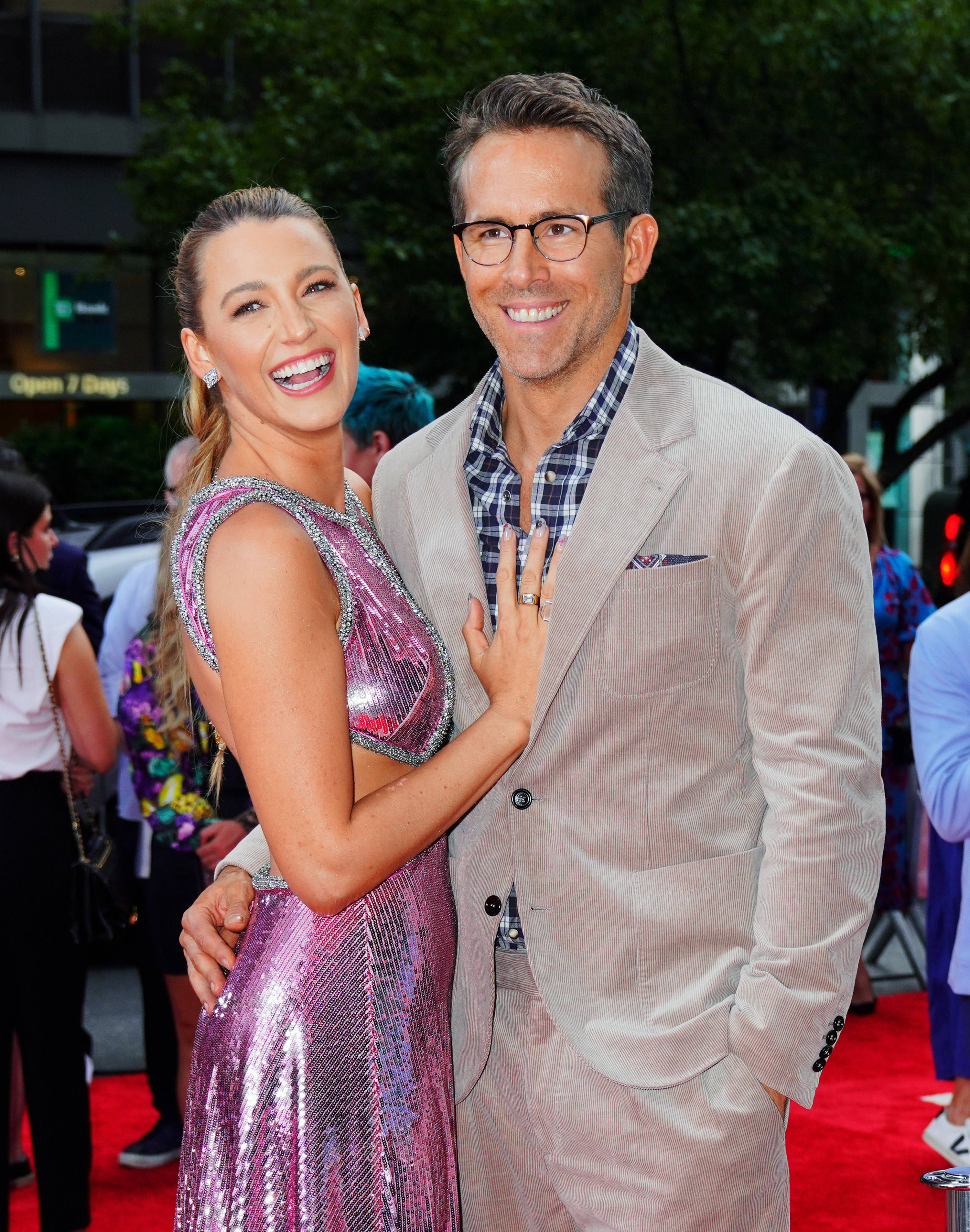 So this year, fans were delighted to learn that Blake and Ryan had taken on the roles of cochairing the event alongside Anna Wintour herself to help put everything together. This year, the theme was In America: An Anthology of Fashion, aka gilded glamour and white tie.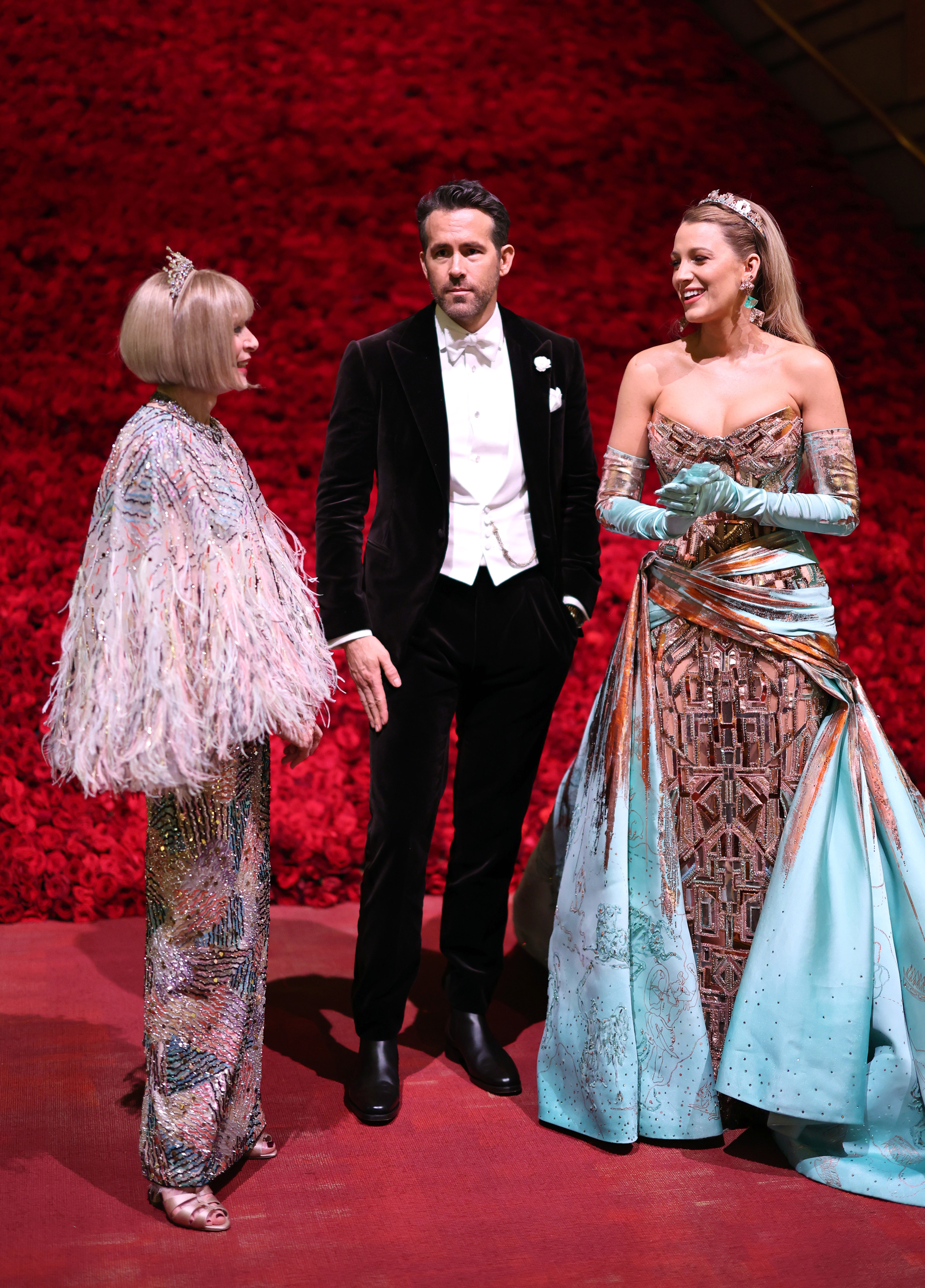 Of course, fans were even more overjoyed when the couple actually made their return to the iconic carpet.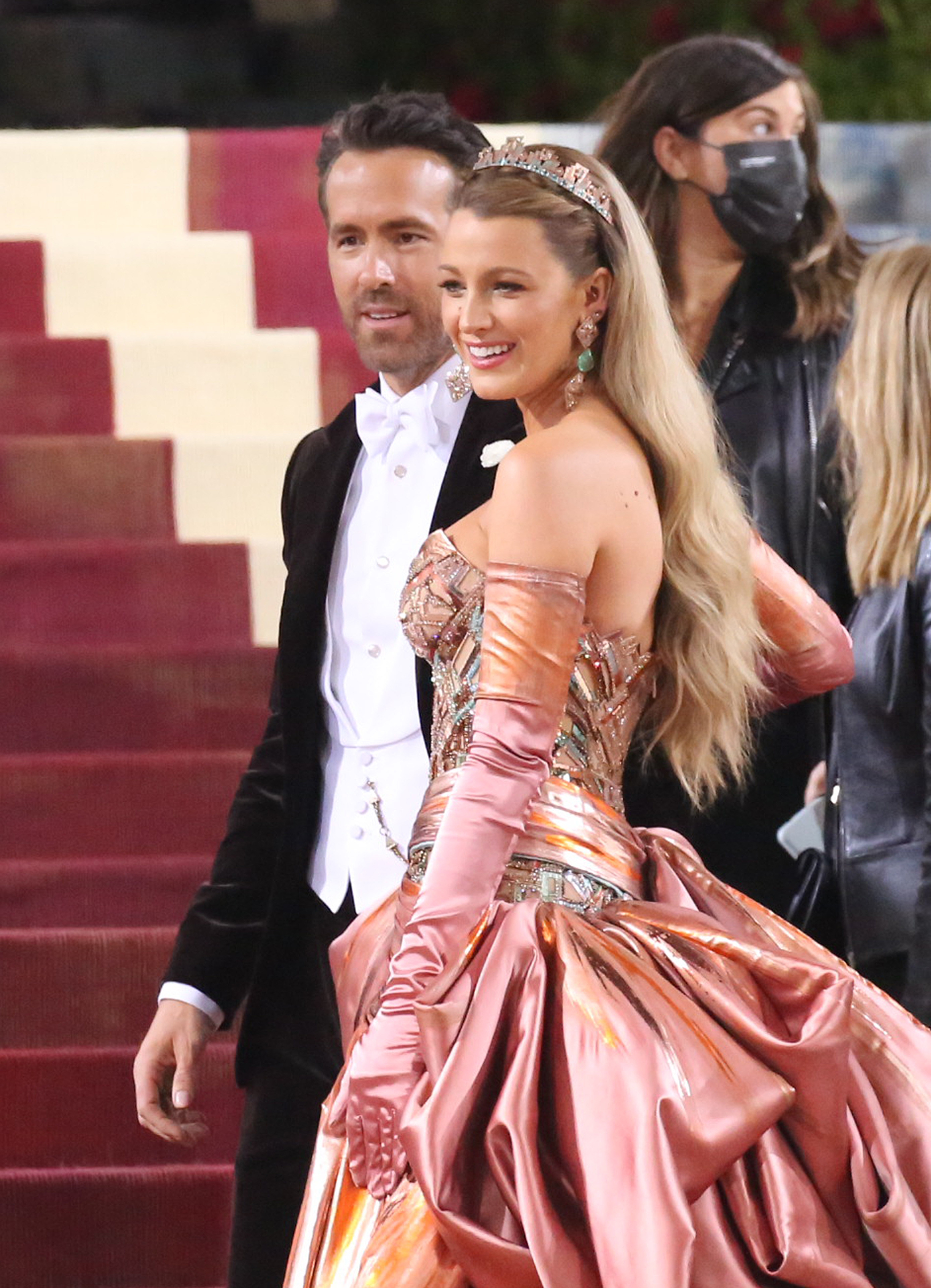 Embodying the theme of the night, Ryan wore a velvet Ralph Lauren suit and white waistcoat — both representative of the Gilded Age and white-tie attire.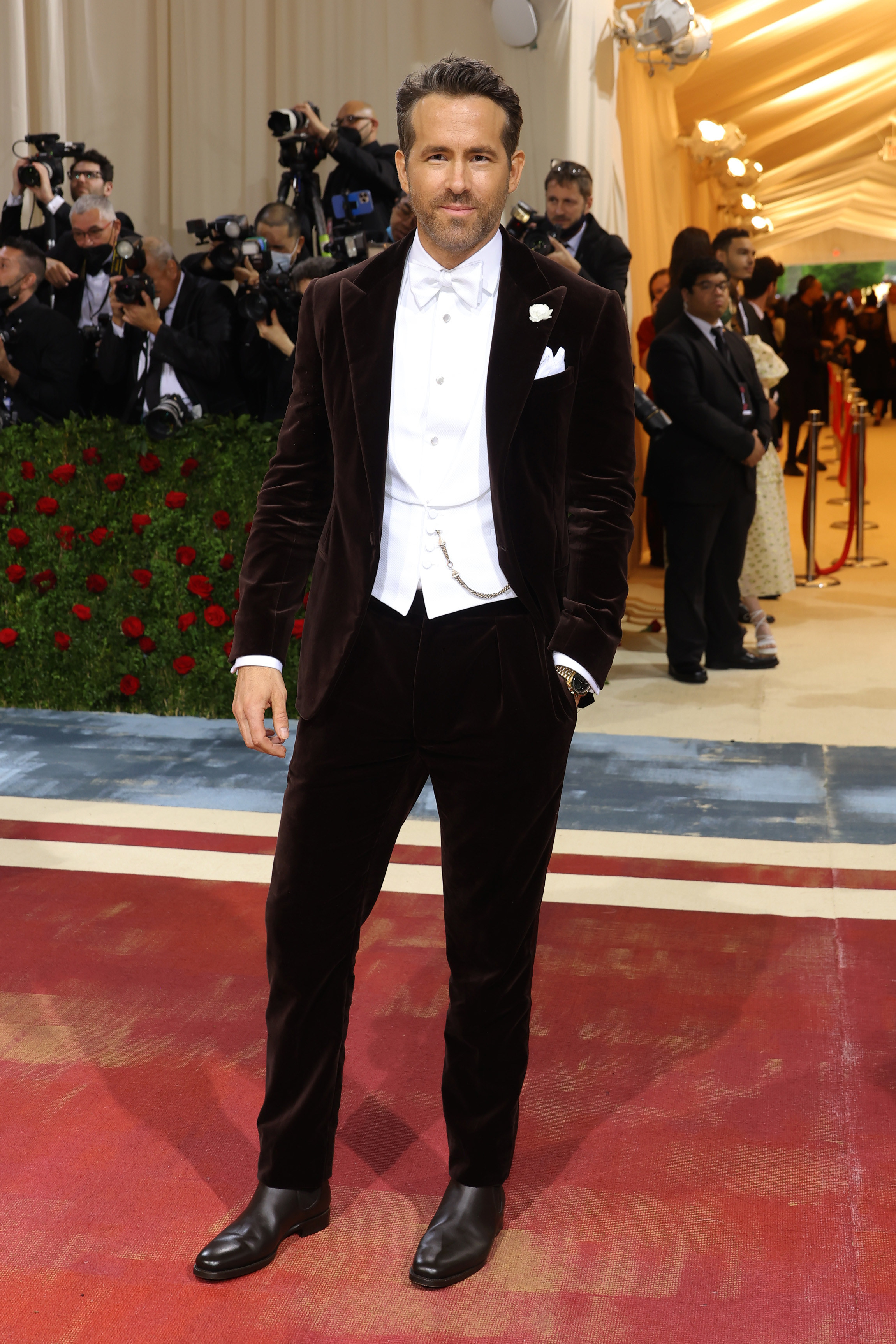 And Blake made a statement as she rocked up in a custom copper Versace dress, which featured a huge bow on the hip.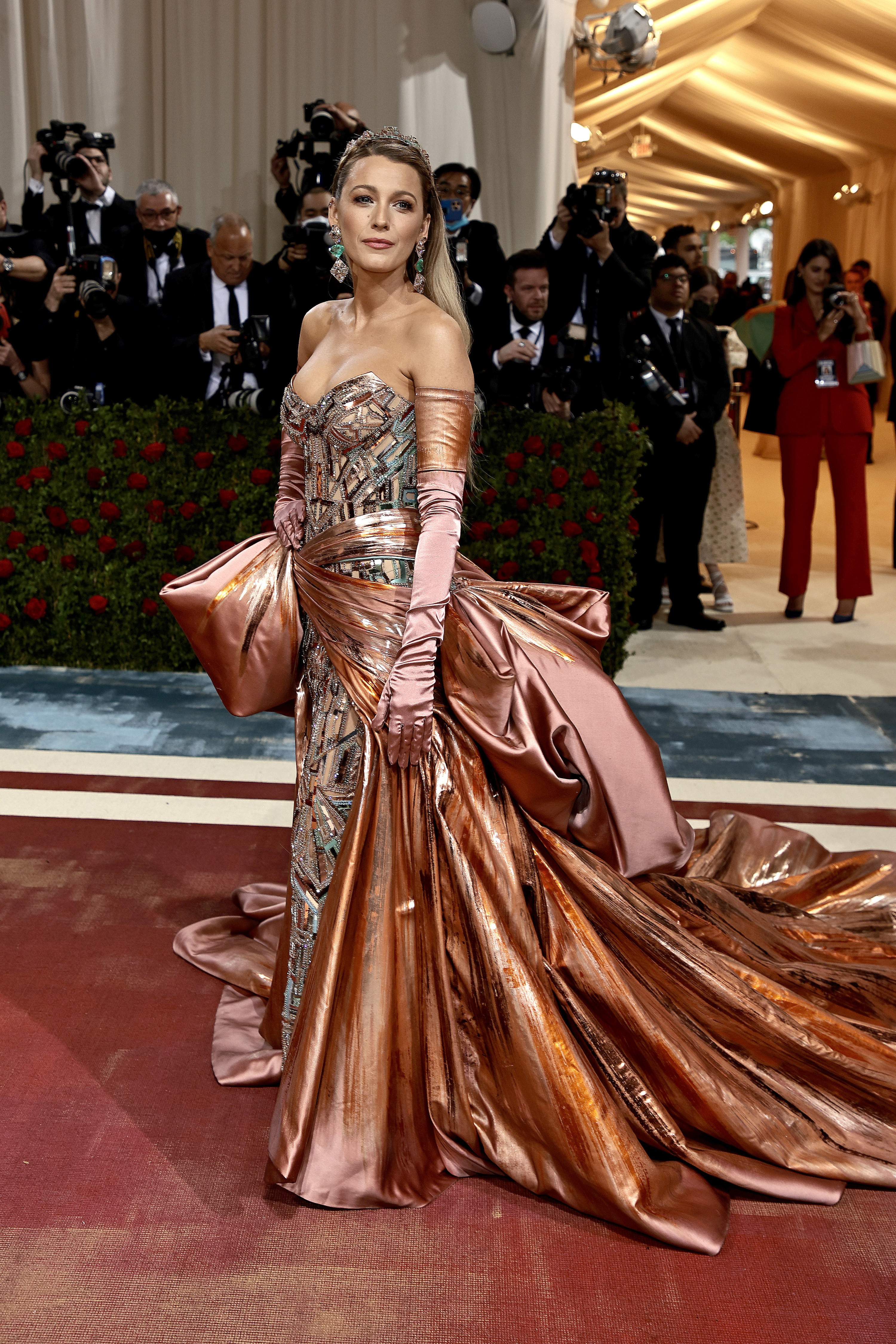 Blake's dress switched from its initial shade to a stunning green fabric, with the actor even swapping her original copper gloves for new green ones.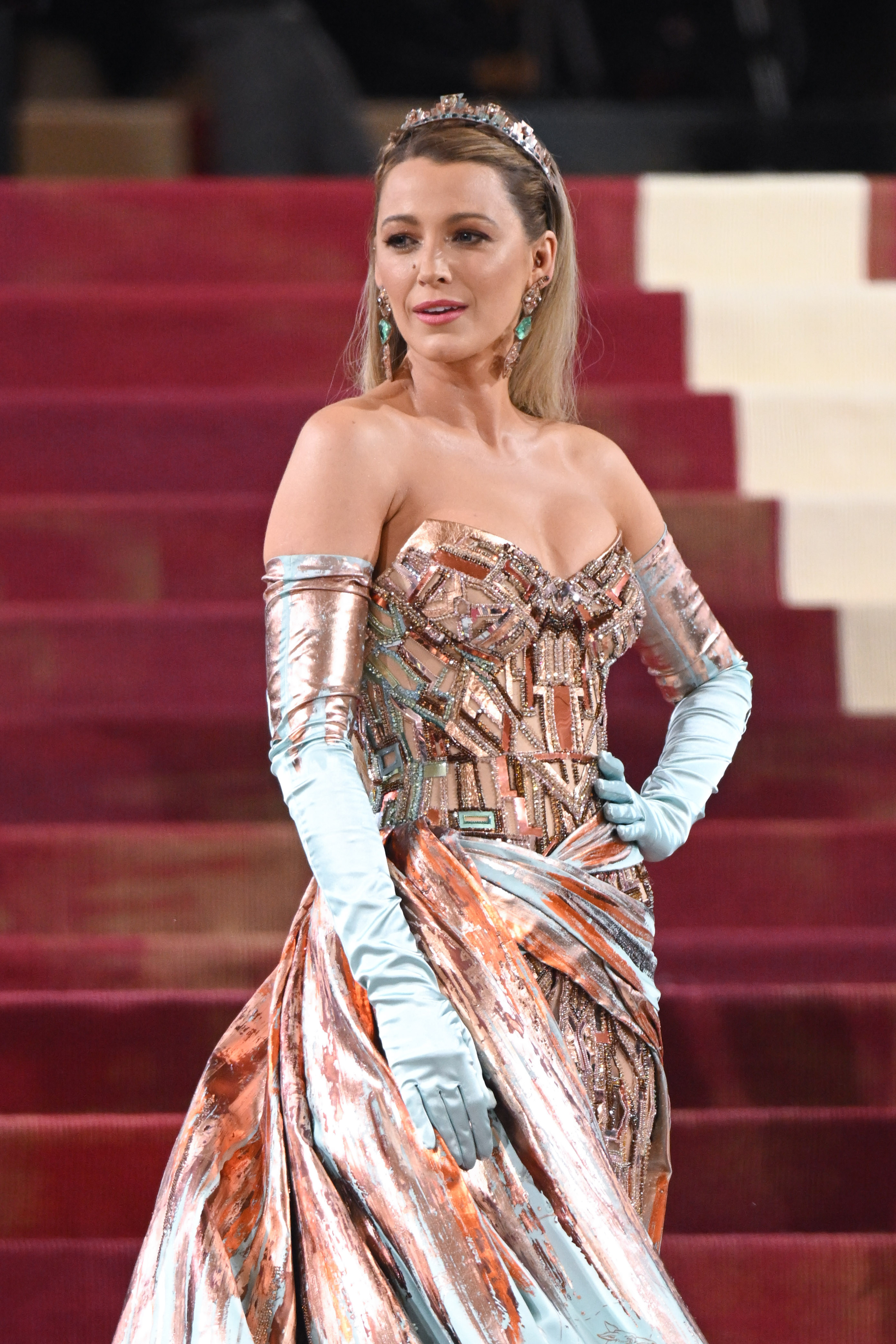 Explaining the meaning behind the incredible dress — and how it so perfectly fit with the theme of Fashion in America — Blake told E! News about all the "little references to New York City" within her outfit.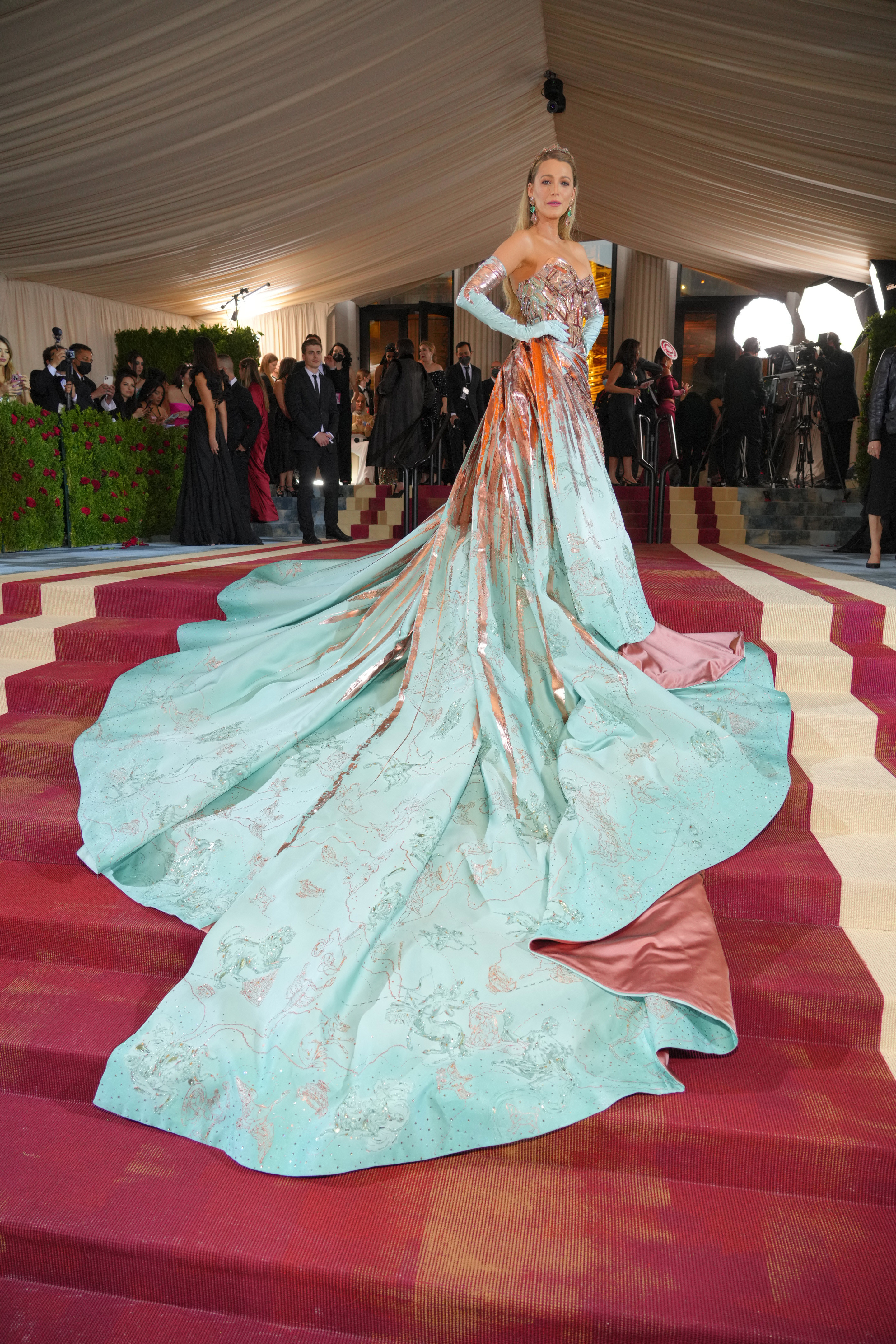 "So I arrived in copper and then it [patinated] to a verdigris," she said, referring to how copper develops a blue-green layer of corrosion when exposed to oxide compounds, which taints the color of its surface — like on the Statue of Liberty.
"This is the constellation from Grand Central Station," she said, pointing at one part. "This is architecture from the Empire State Building — the Statue of Liberty. It's, you know, lots of little references to New York City."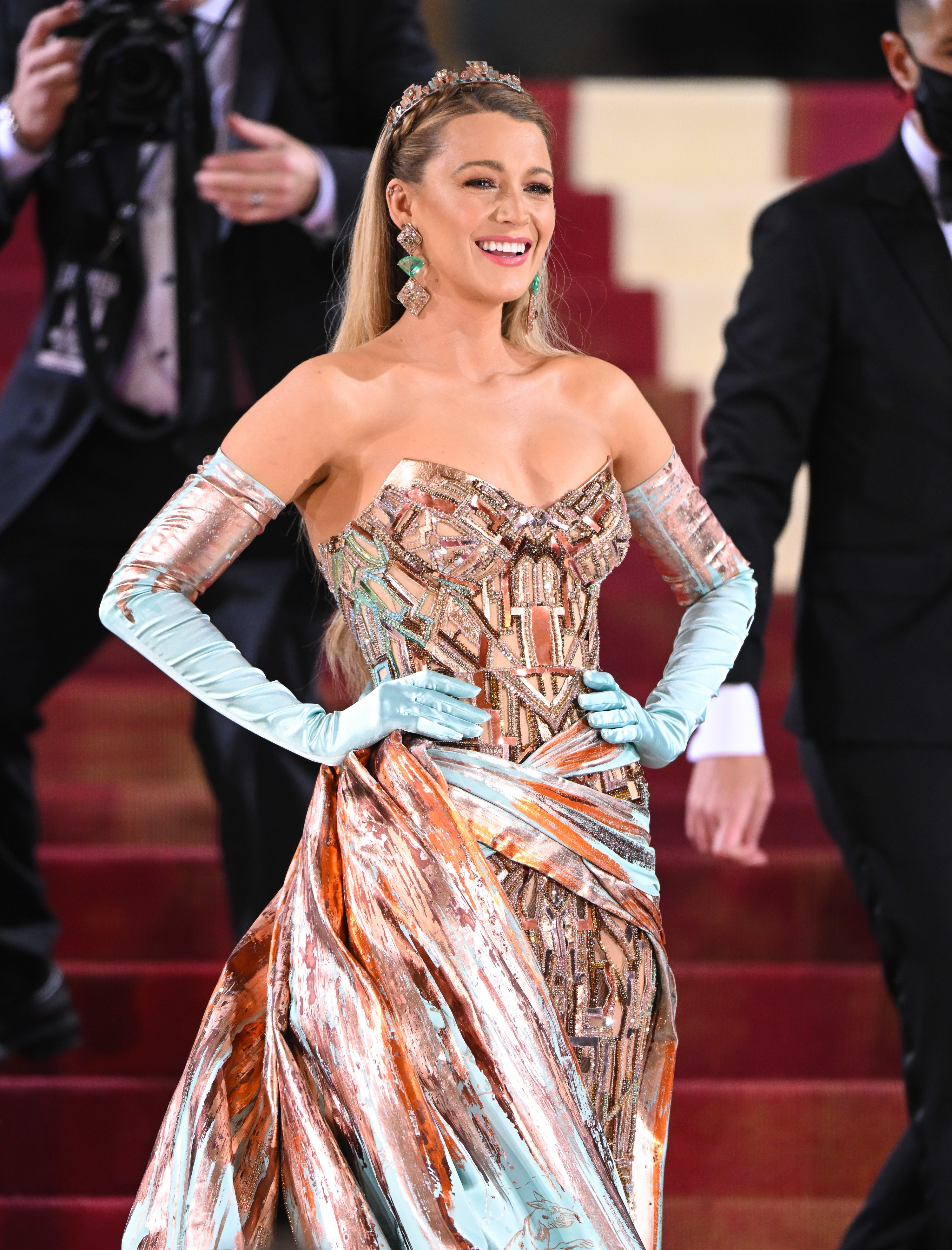 It goes without saying that Blake's dress has taken fans by storm.
But among all the fans' reactions to the iconic transformation, there's one person who saw the whole thing IRL and couldn't quite contain his excitement: Ryan Reynolds.
And thanks to a video surfacing across the internet, we've learned that Ryan's jaw dropped as he watched his wife from a distance while she exhibited the new look.
After looking visibly gobsmacked at Blake's dress, Ryan can be seen beaming and clapping as she poses in front of the cameras.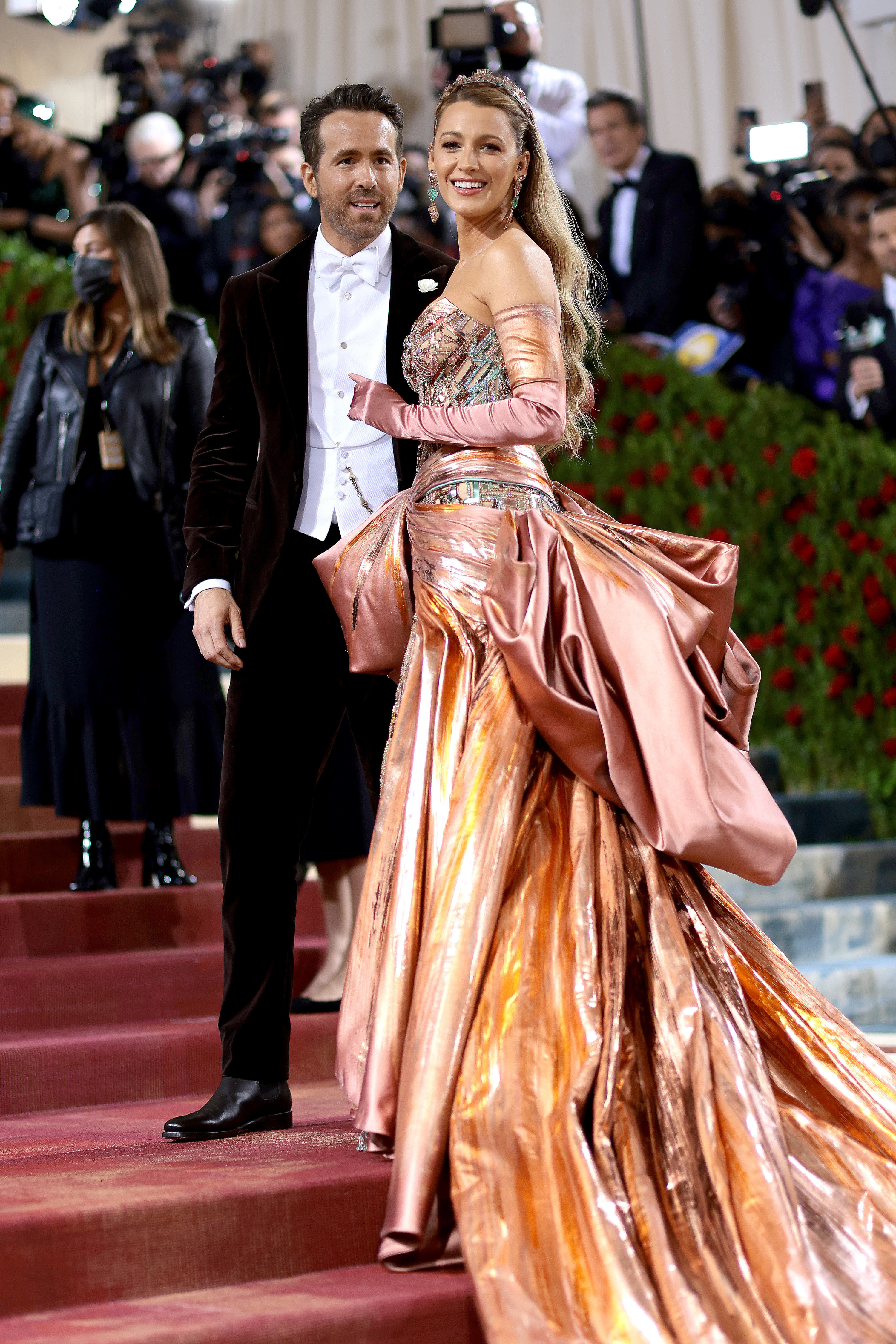 And, as if fans needed a reason to love the couple even more, this latest exchange has warmed everyone's hearts — with one viral tweet about Ryan's reaction already racking up well over half a million likes on Twitter.
Props to Blake and Ryan, who are now being labeled by fans as king and queen of the Met Gala!