Back in February, Kylie Jenner gave birth to her second child with her partner, Travis Scott, four years after they welcomed their first daughter, Stormi.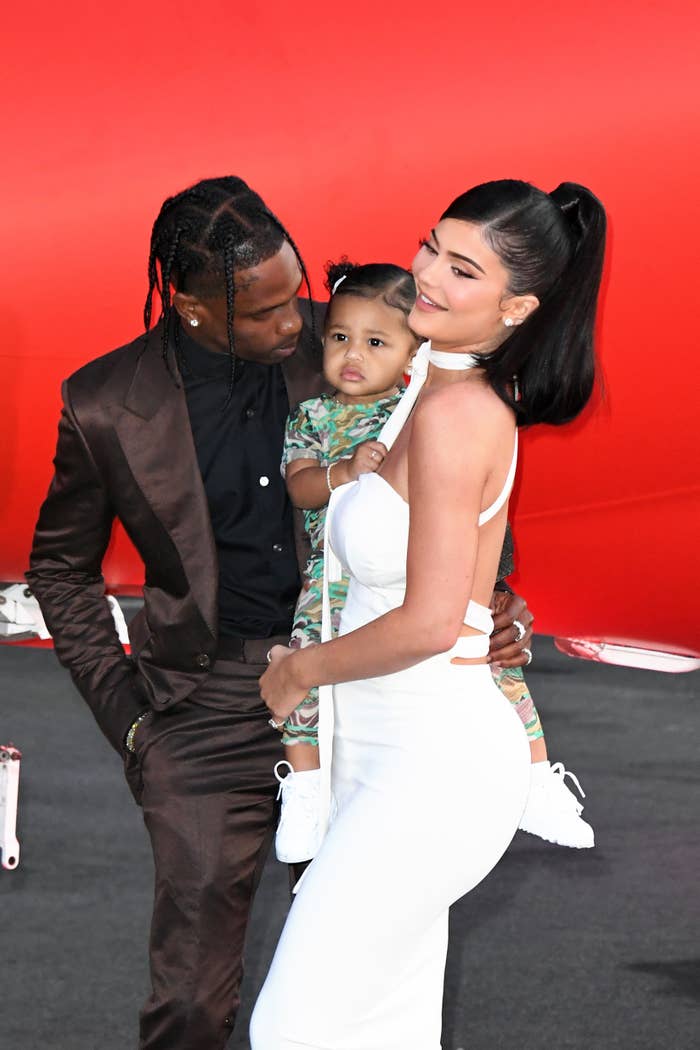 However, Kylie did things differently the second time around, instead opting for a more raw approach when it came to documenting exactly how she was coping.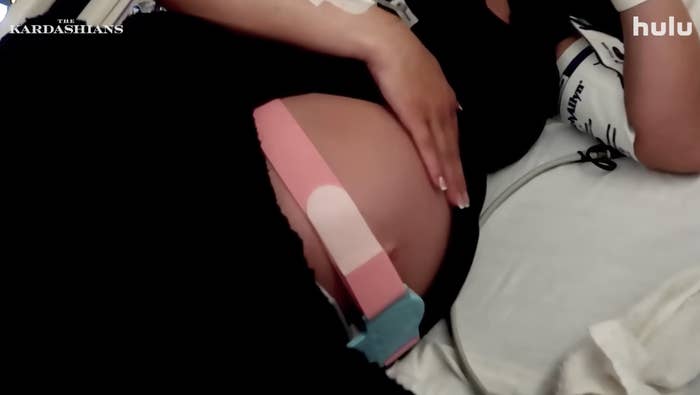 The 25-year-old shared a candid clip of herself walking on a treadmill while gushing to her Instagram followers about how she'd been holding up since welcoming her little boy, whose name she's still yet to reveal.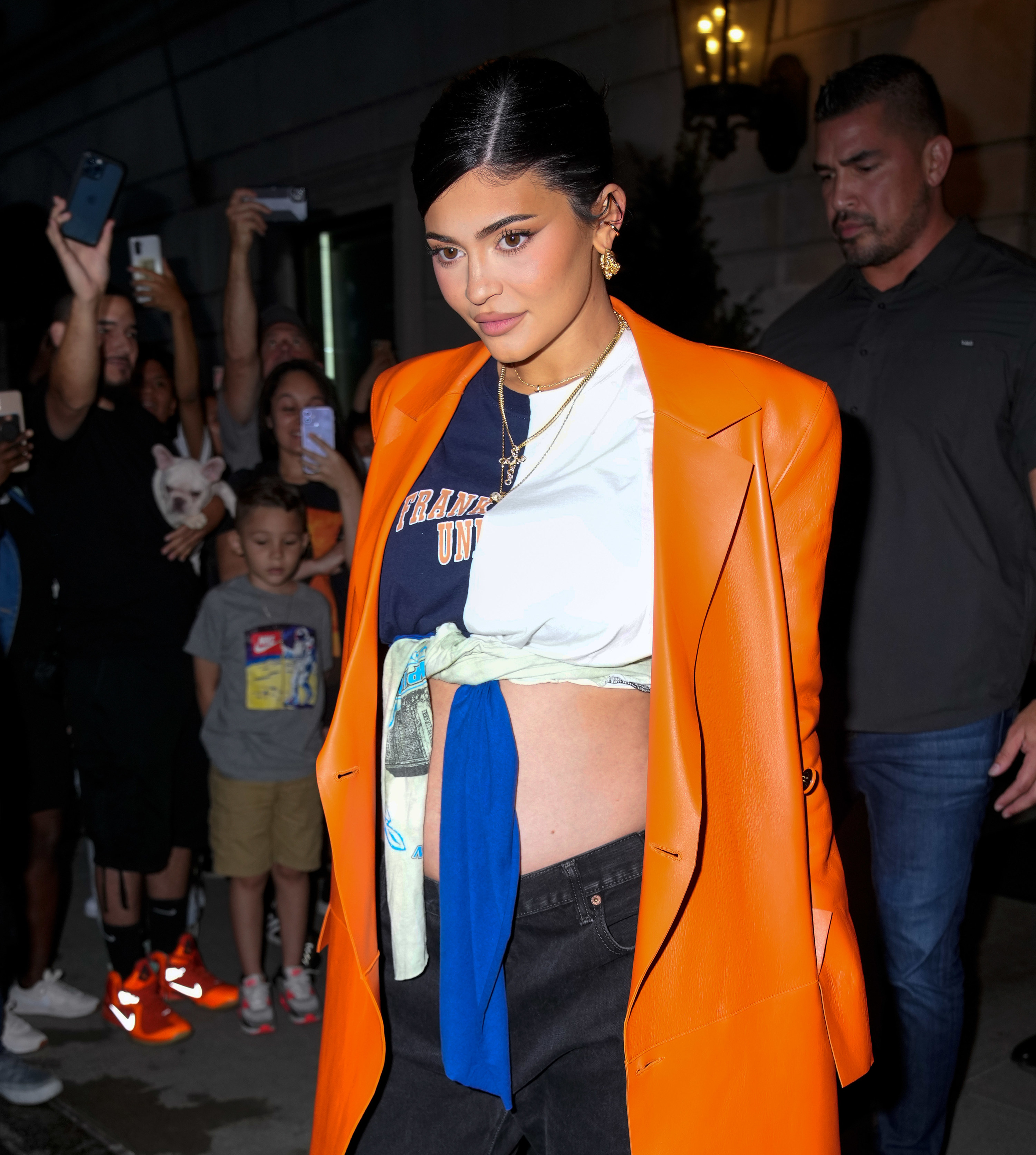 "This experience for me personally has been a little harder than with my daughter," she said at the time. "It's not easy mentally, physically, spiritually, it's just crazy."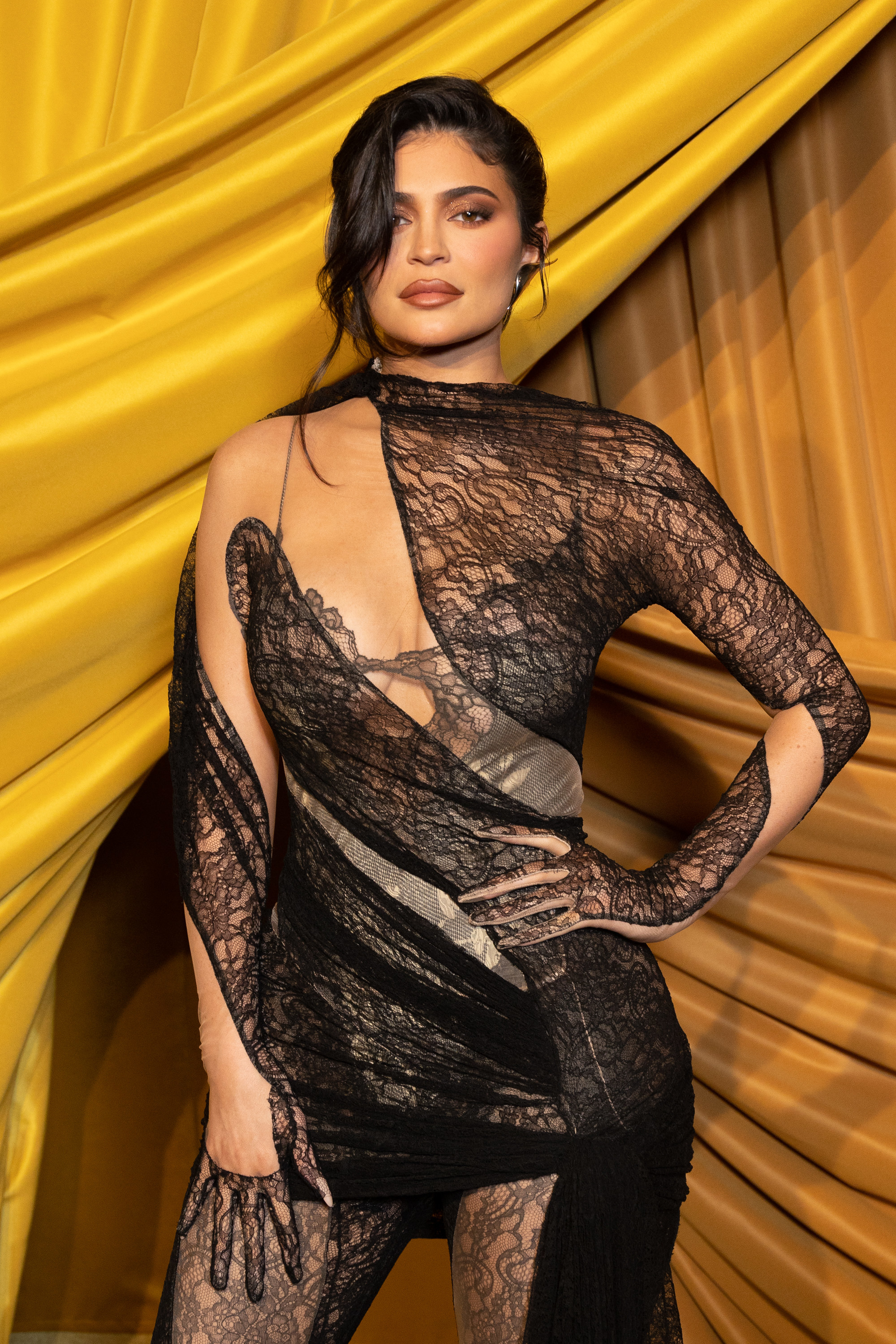 And Kylie went on to admit that she had to "keep reminding" herself that she made "a whole human" when she found herself feeling pressured to look a certain way.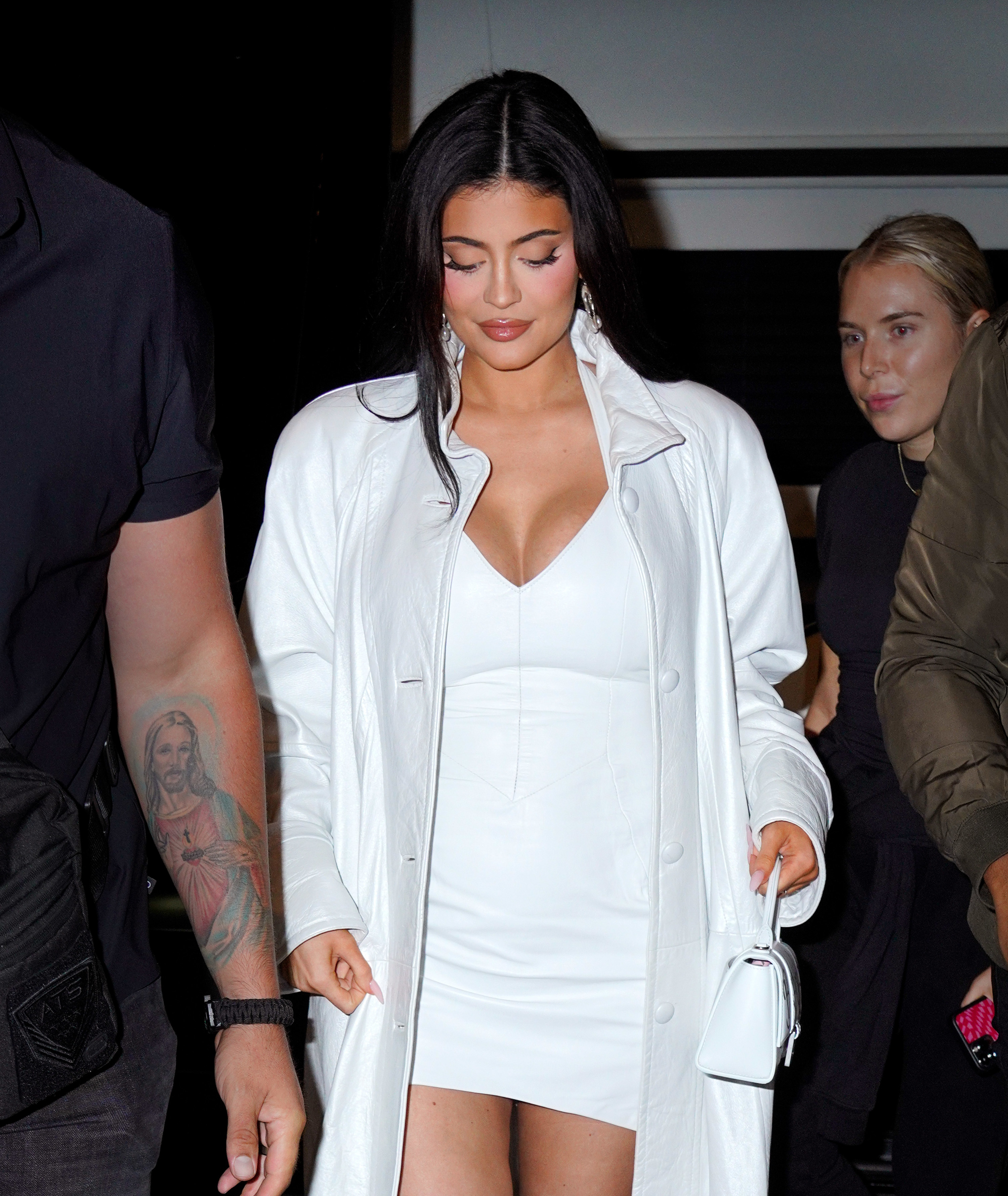 Just days later, Kylie posted a photo of her bare belly to her Instagram page — a stark contrast to the polished, flawless content she's known for sharing.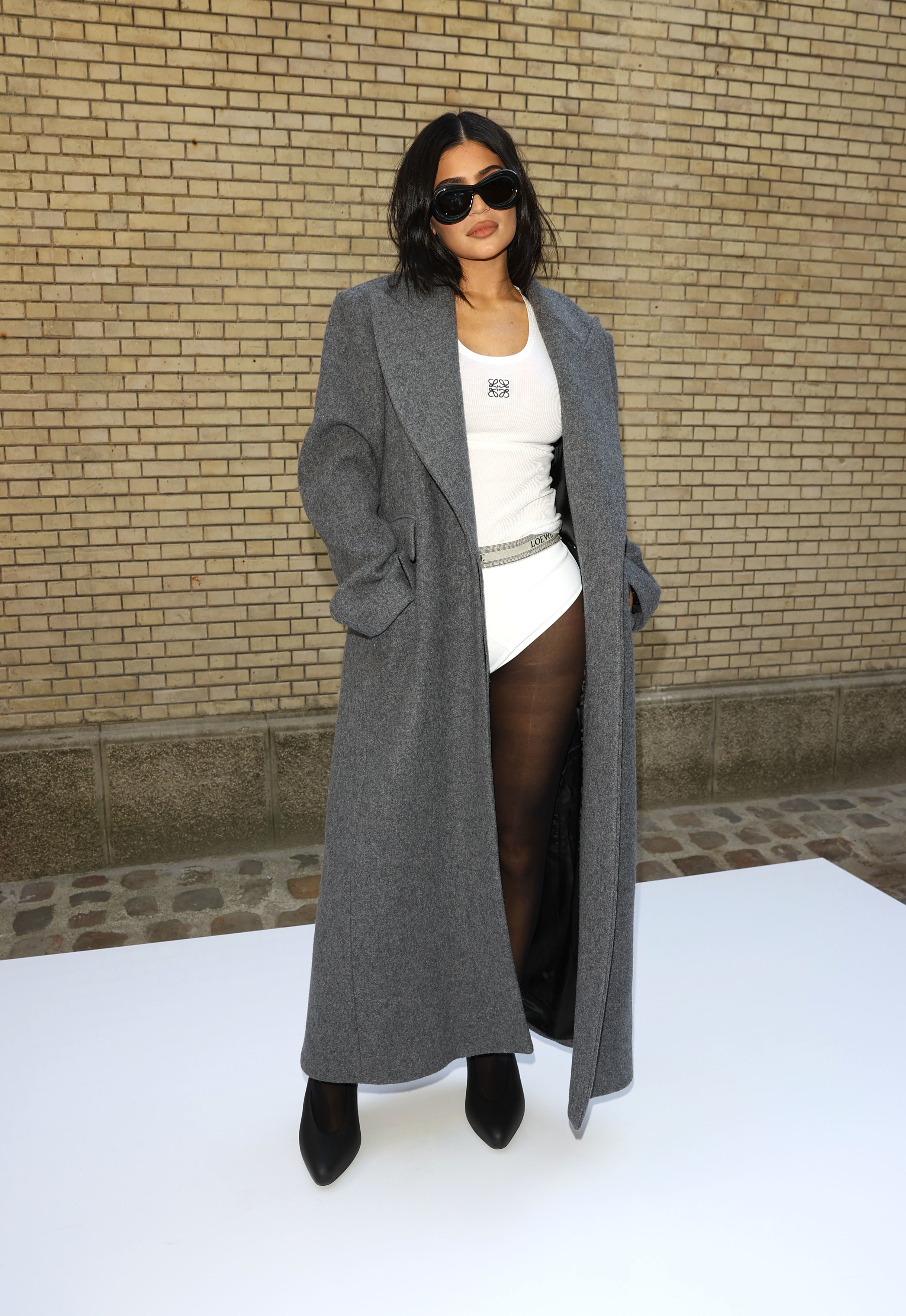 And tons of fans were quick to praise Kylie for choosing to share the "refreshing" and raw picture, commending her for "normalizing normal bodies" in a Reddit forum.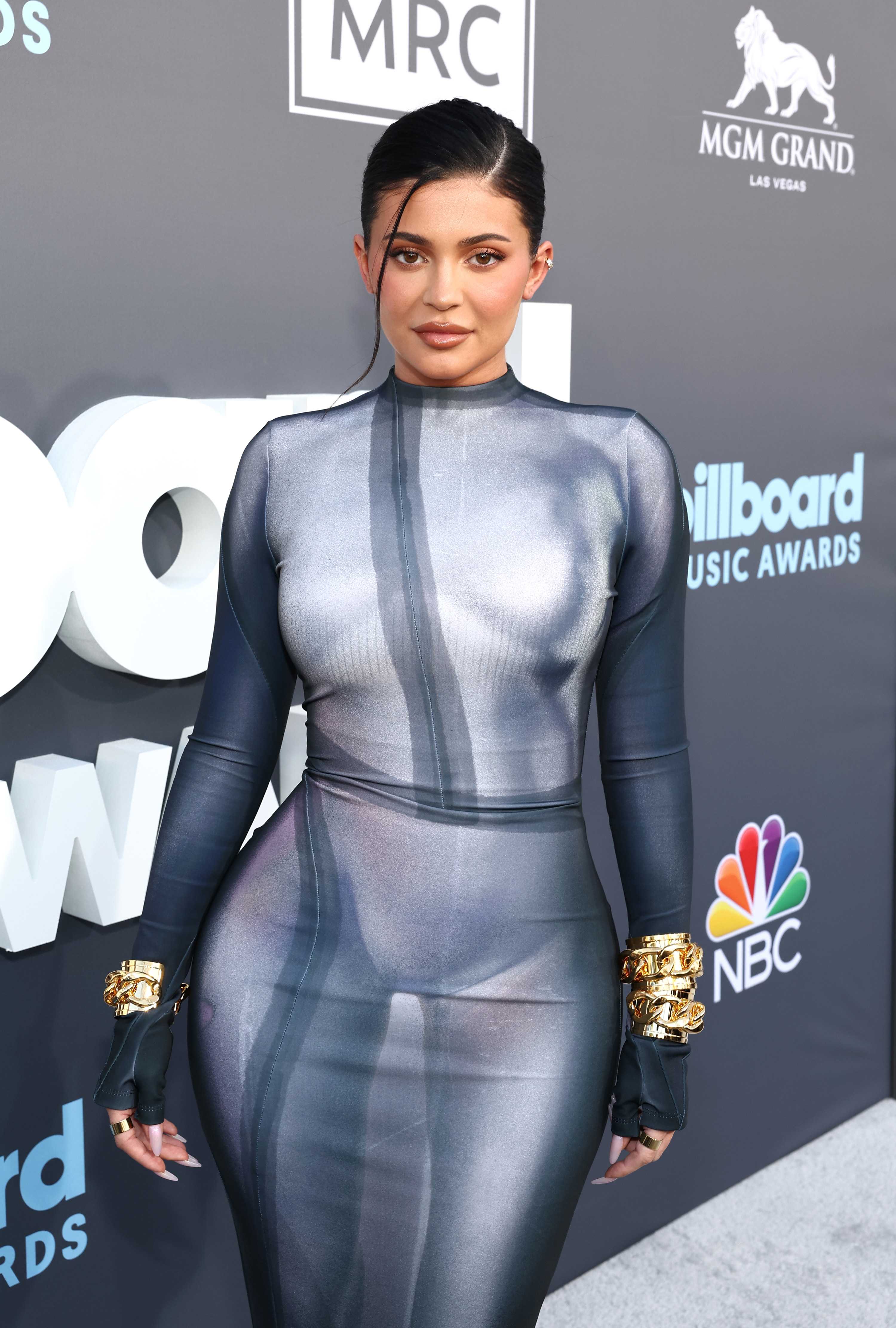 Now, we're getting more candid insight into how Kylie was coping during this time, with the latest installment of her family's Hulu show, The Kardashians, revealing more about her postpartum experience.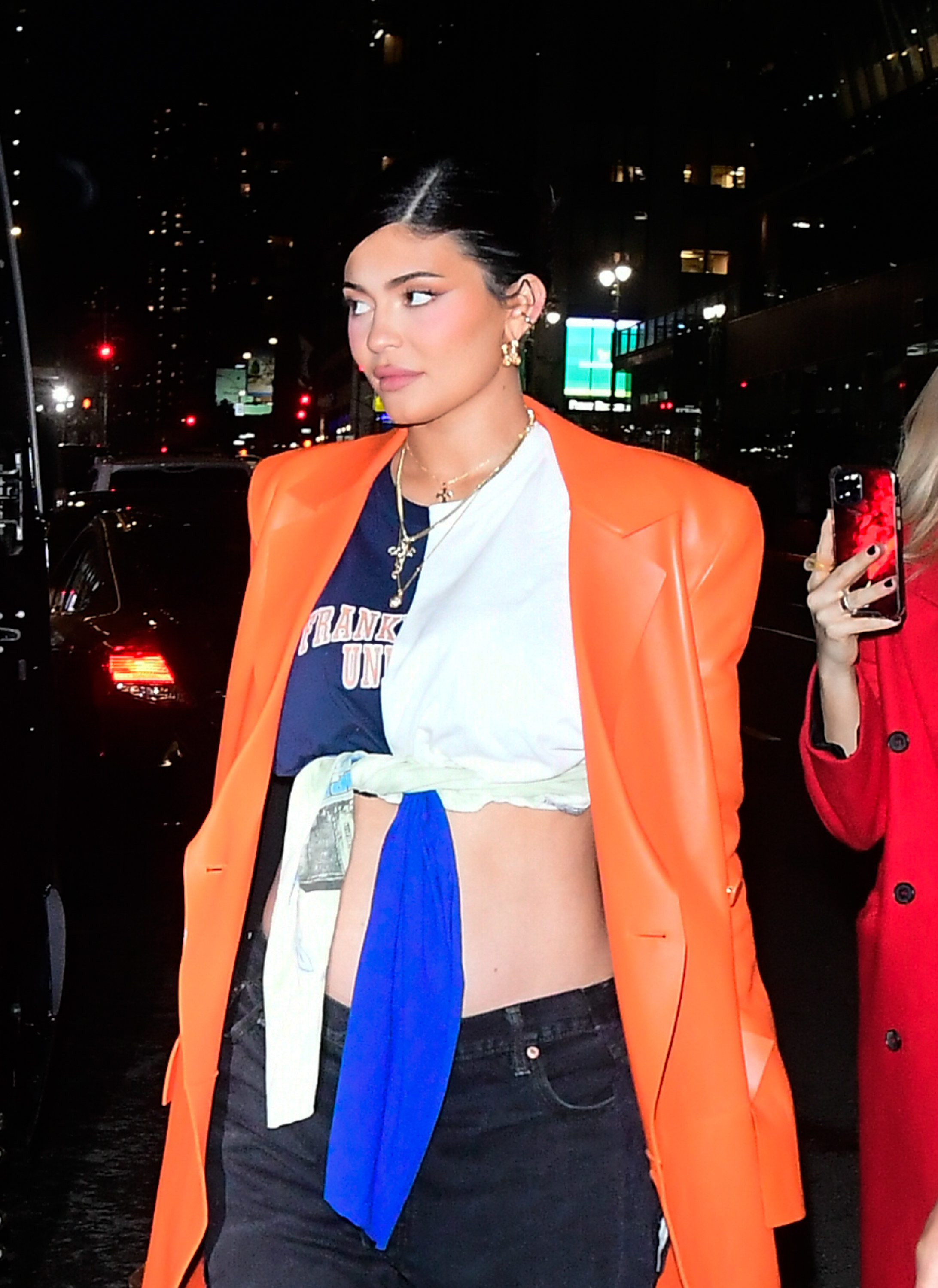 The episode, which was filmed roughly a month after Kylie gave birth, shows a candid conversation that the young mogul had with her sister Kendall Jenner about her mental health at the time.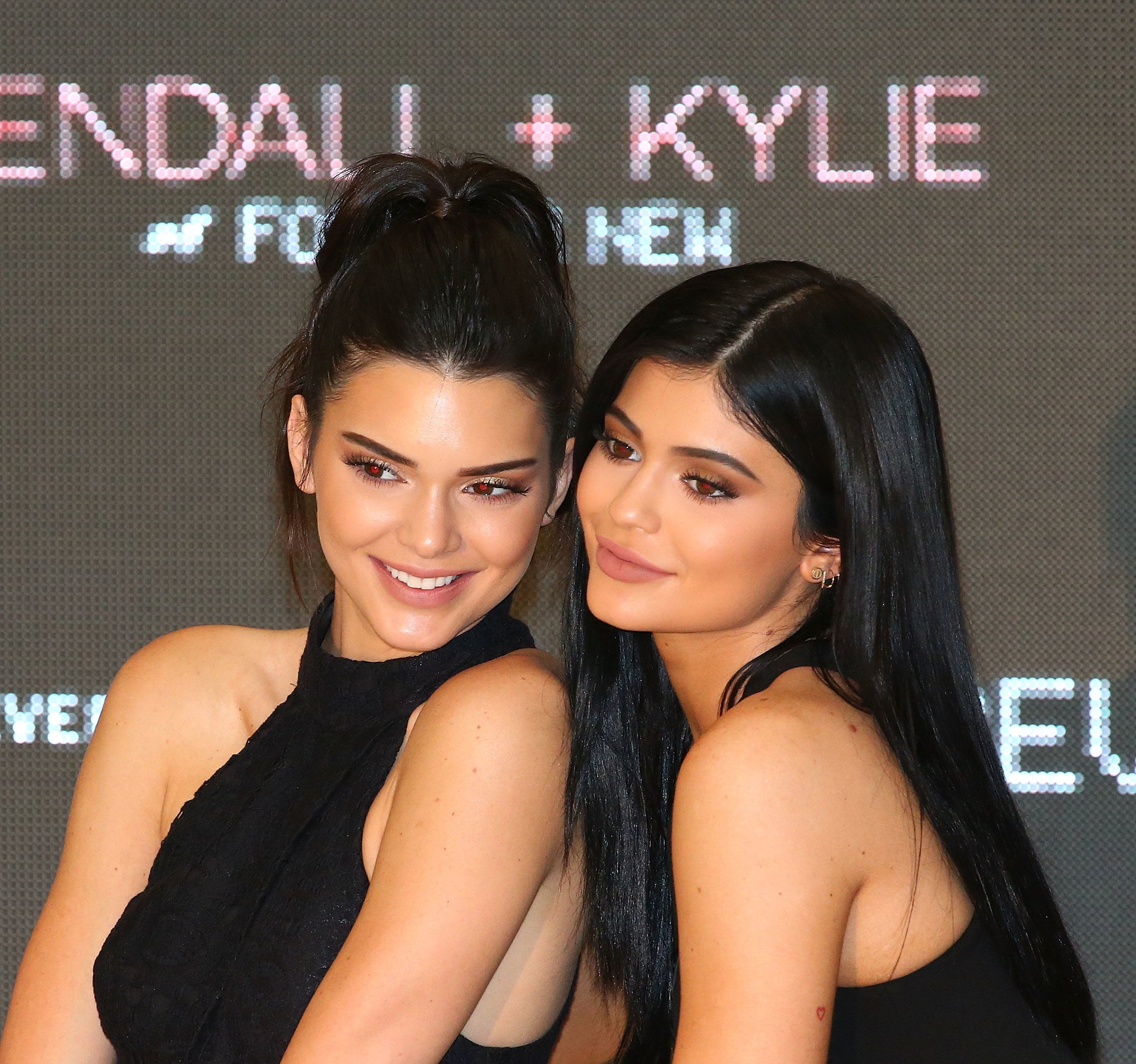 Kendall asks, "How are you? How's the baby?" to which Kylie candidly replies, "It's been really hard for me."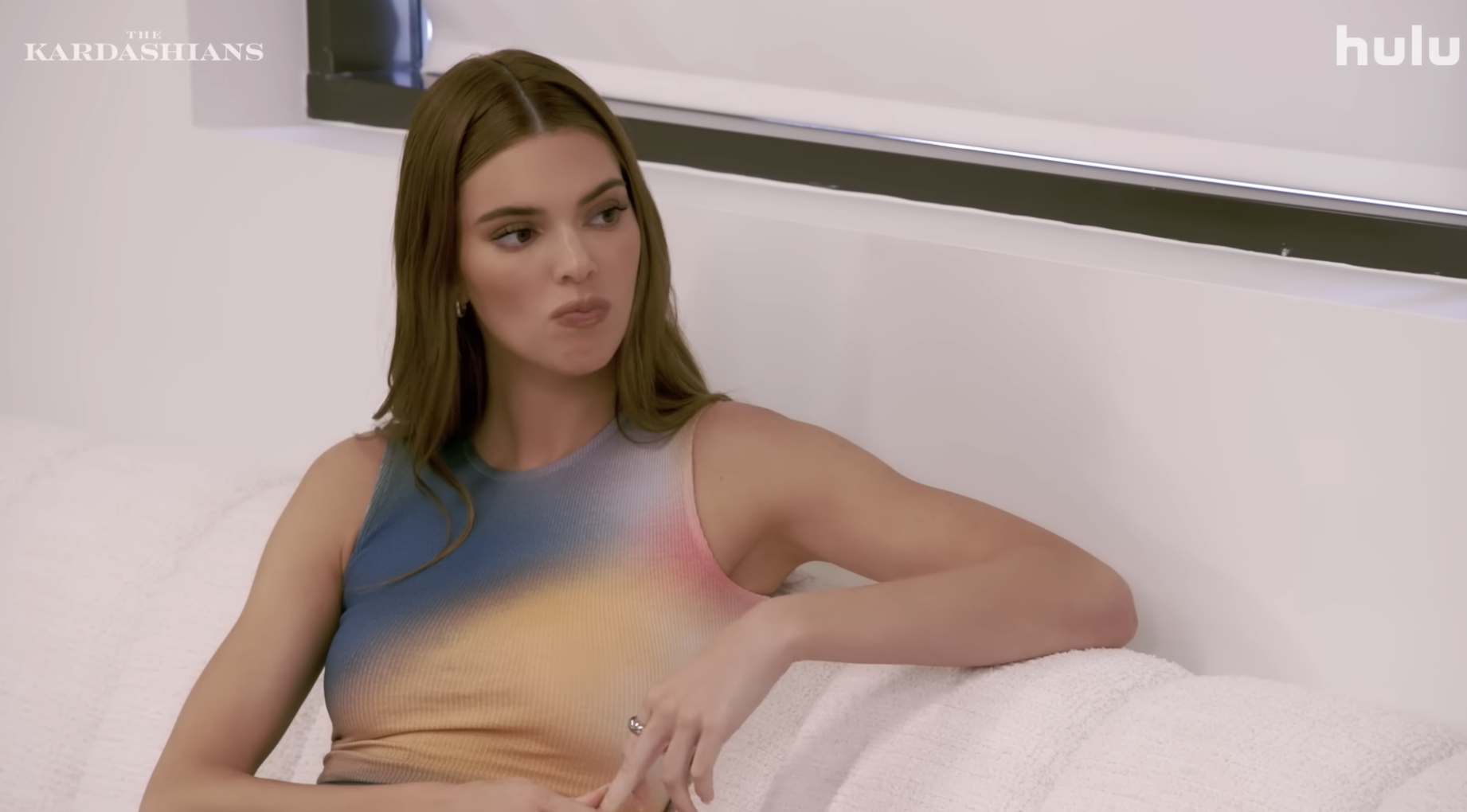 "I cried nonstop all day for the first three weeks," she reveals. "It's just the baby blues, and then it kinda goes away."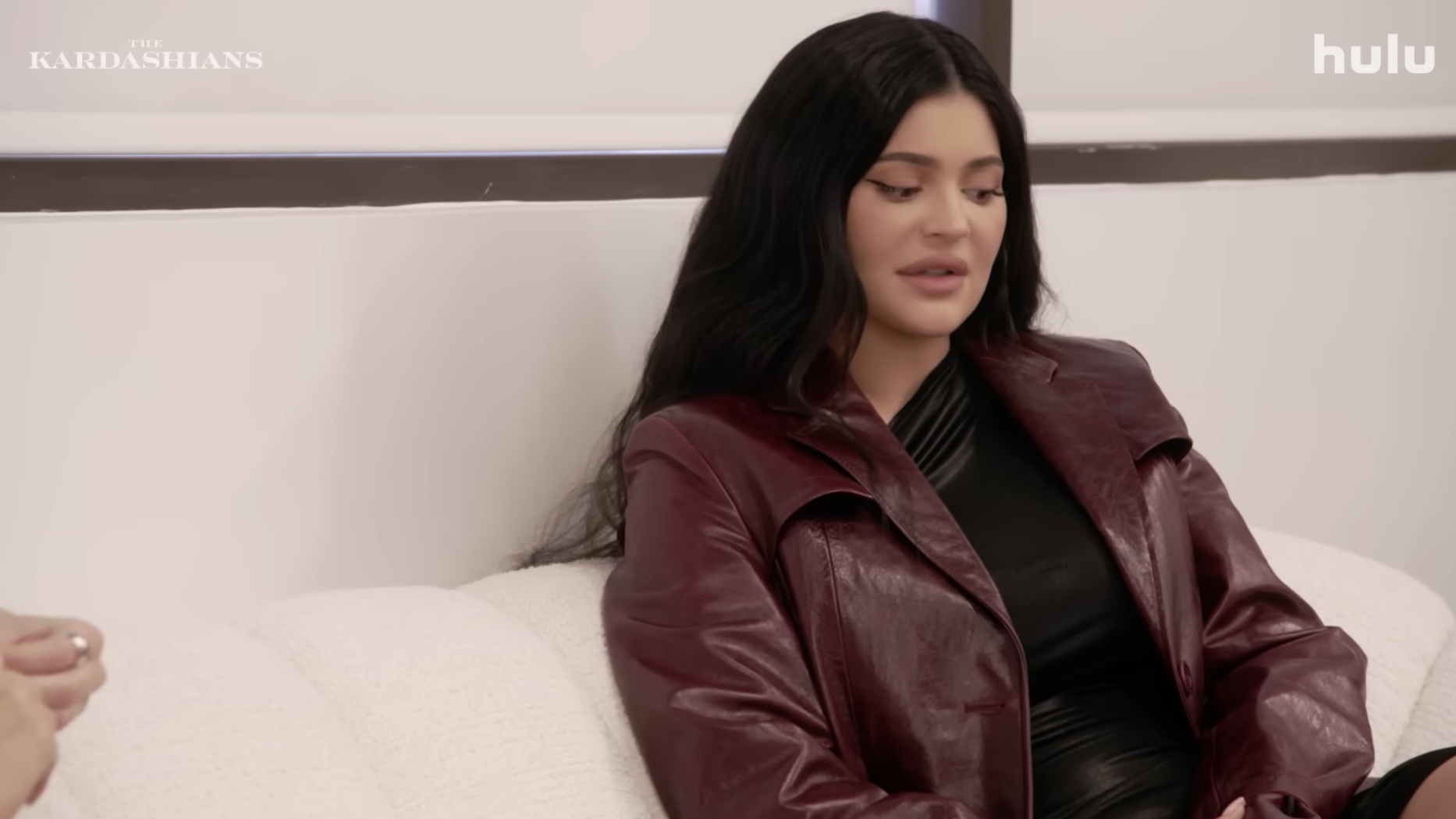 According to Healthline, the "baby blues" — which the site defines as "a short period after giving birth that's filled with bouts of sadness, anxiety, stress, and mood swings" — are experienced by about 80 percent of postpartum people.
Detailing her experience further, Kylie adds that she cried "to the point where I'd be laying in bed and my head would just hurt so bad."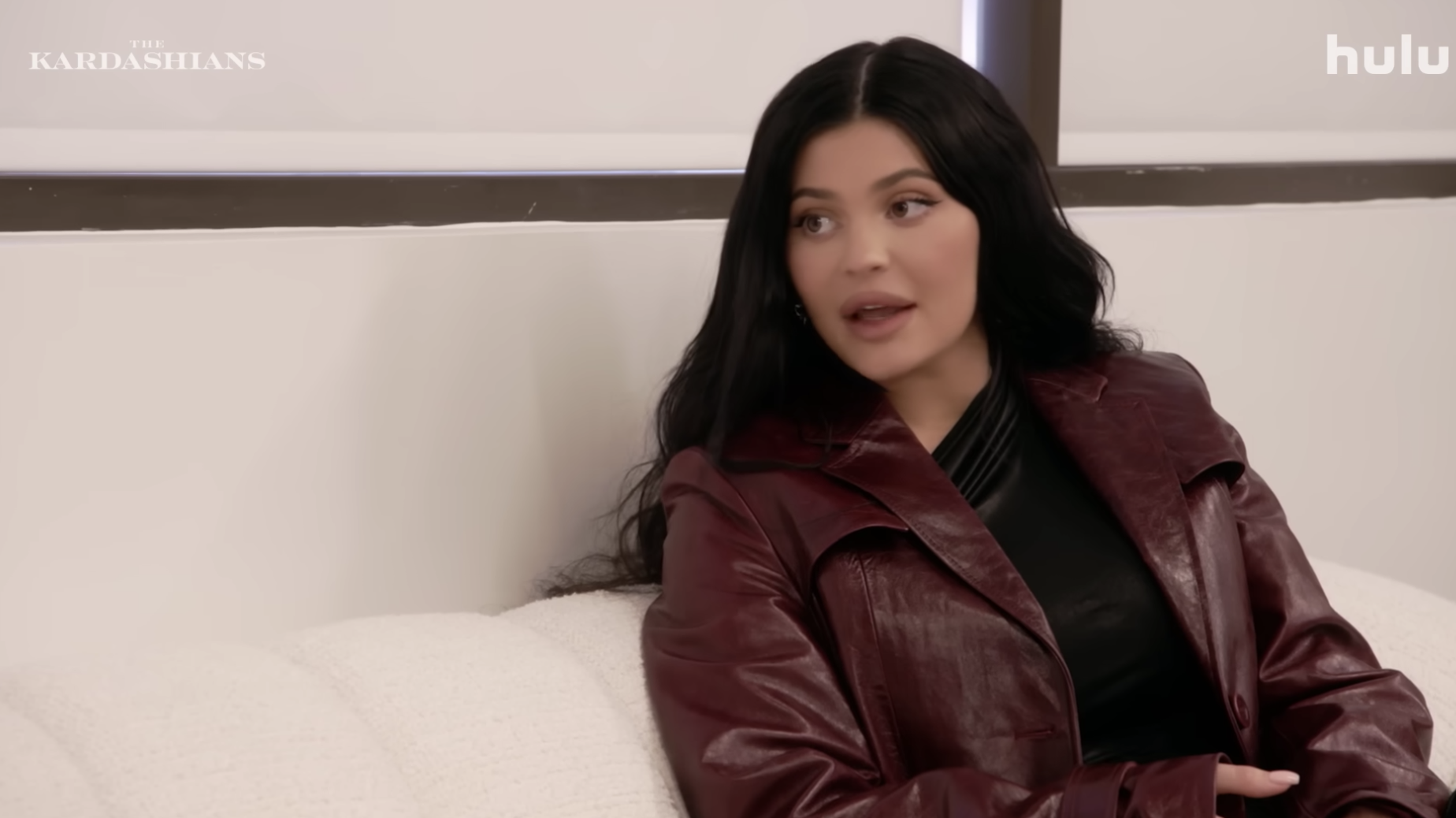 In a confessional, she elaborates: "I'm not a doctor, but I read on Google [that] they call it 'baby blues' when it doesn't last past six weeks. After about six weeks I started to feel better, but I definitely had the case of the blues."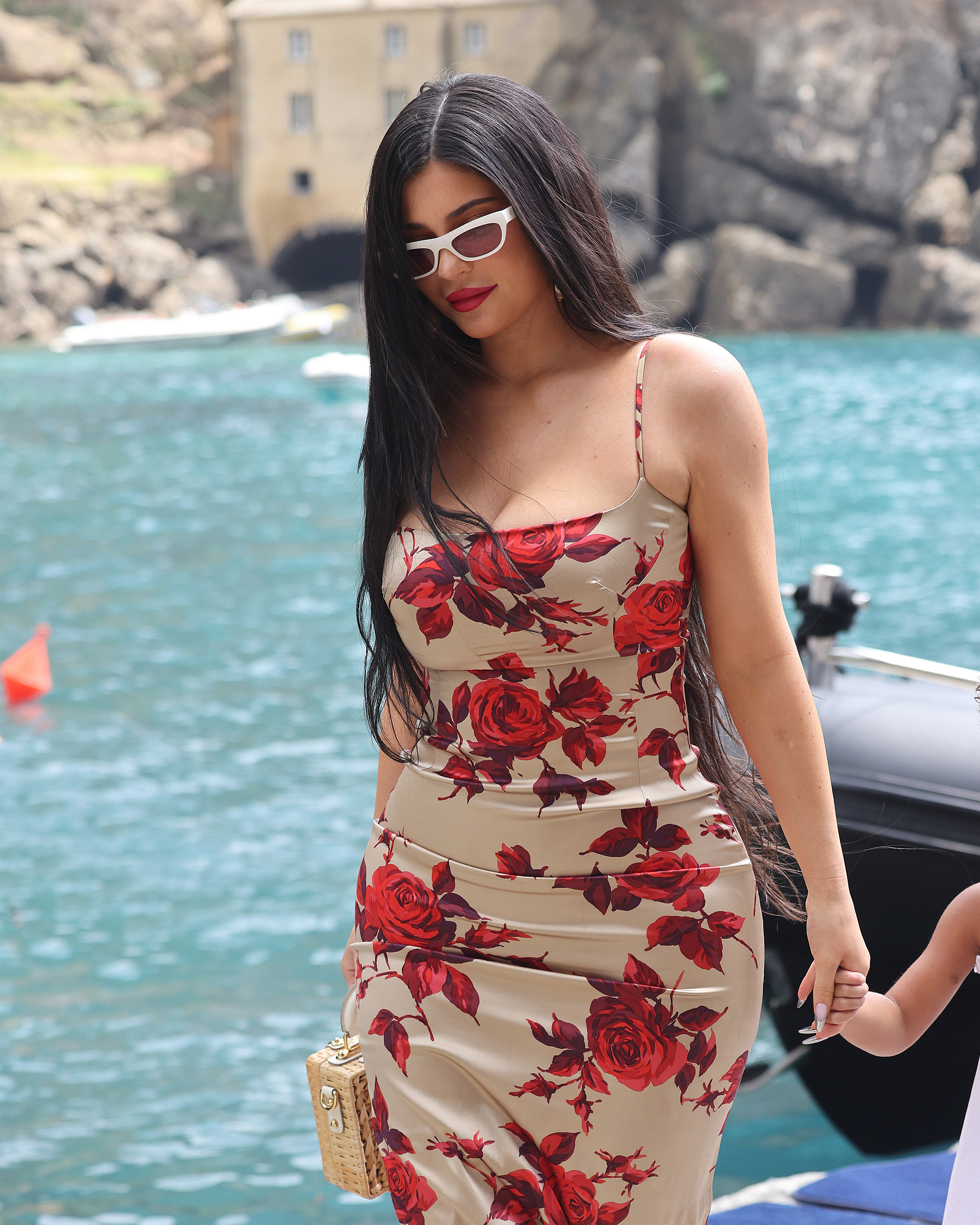 "But I feel better mentally. I'm not crying every day, so that's great," she says. "I don't have bad days with my body, I have bad days mentally."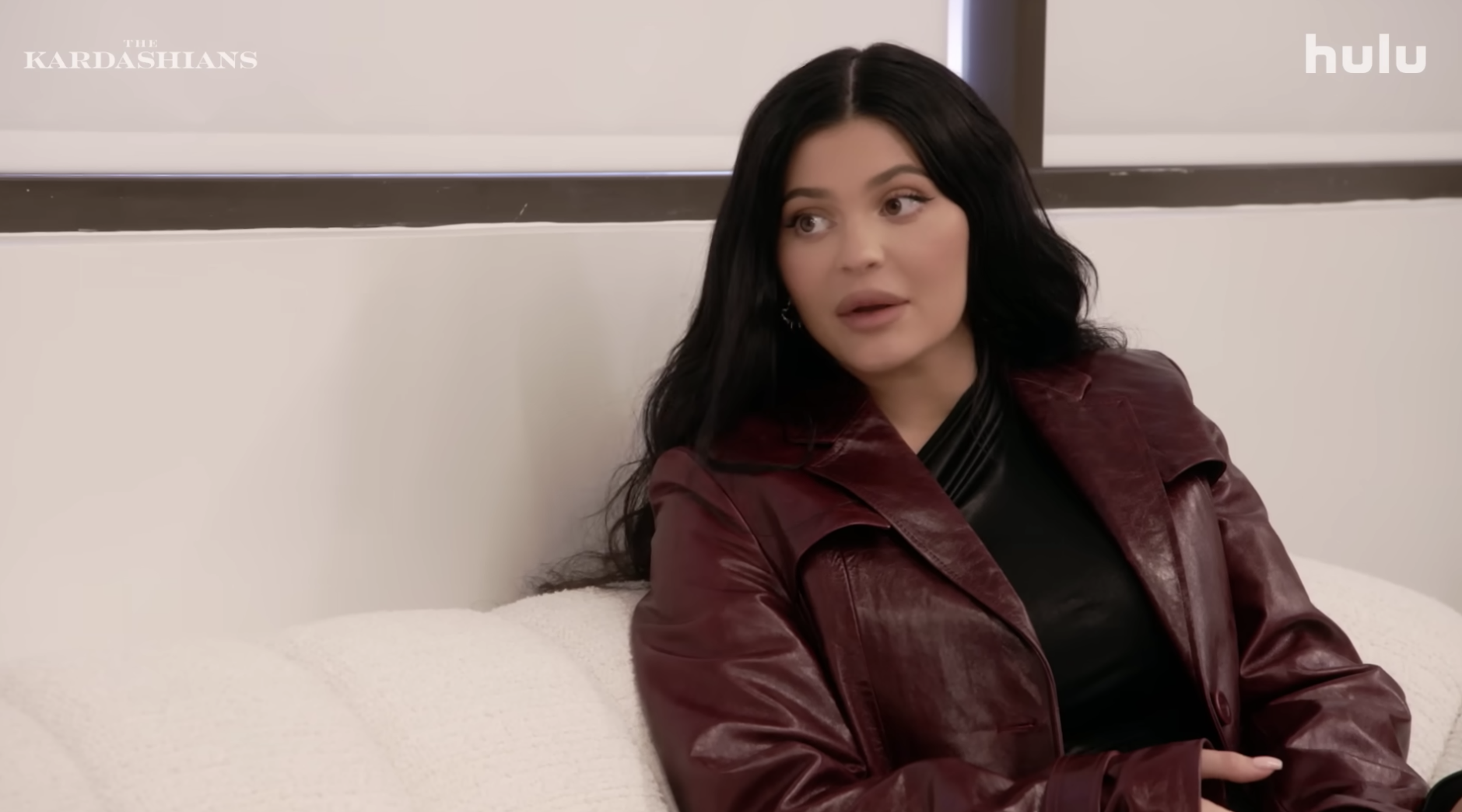 Going on to discuss her relationship with her postpartum body, Kylie admits that while she feels she isn't quite ready to wear certain items of clothing, she ultimately feels "really good" about her physique.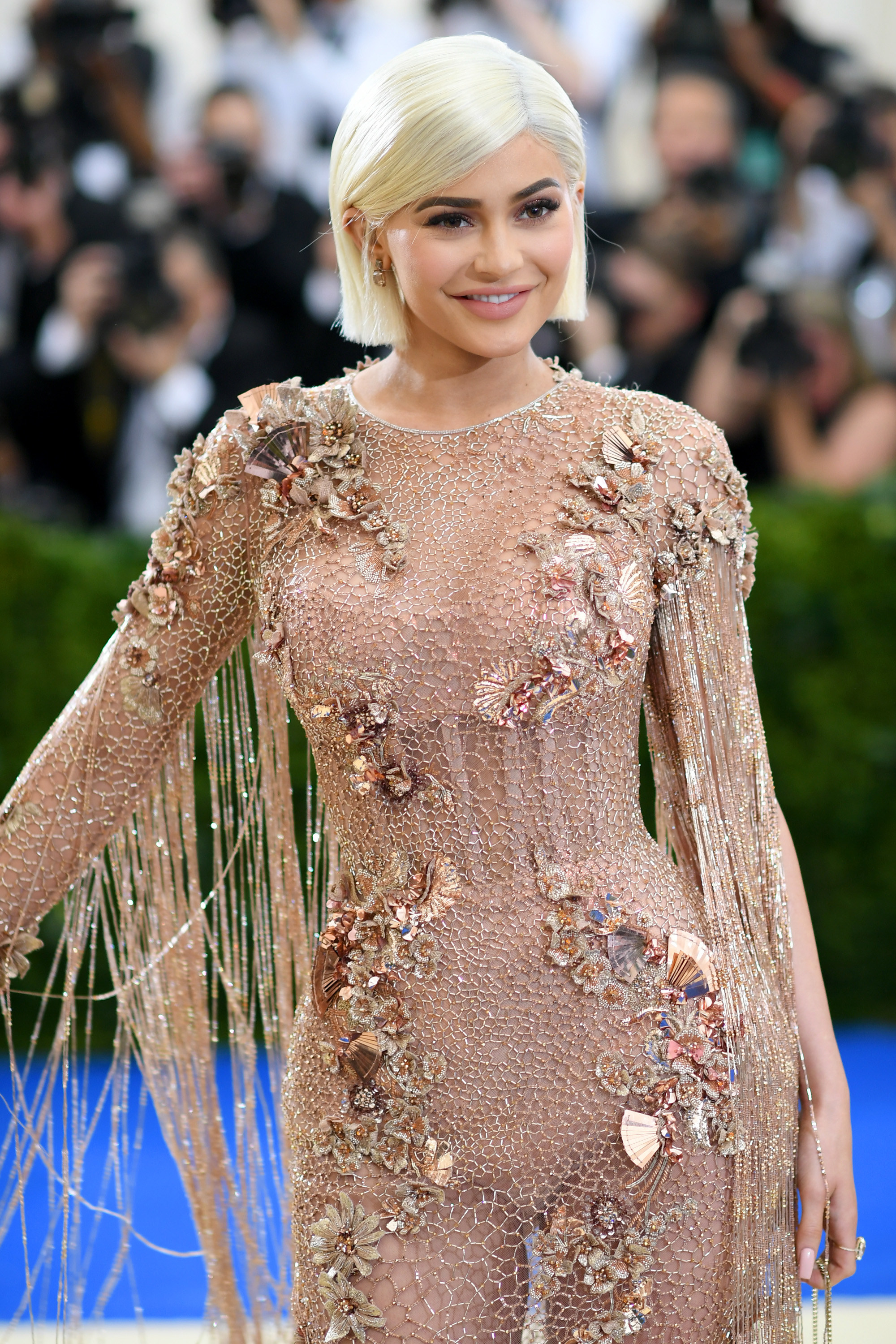 "Nothing's stopping me [from wearing mini dresses]," she says. "I feel really good about my body. Like, I see my body and I love my body, my saggy tits."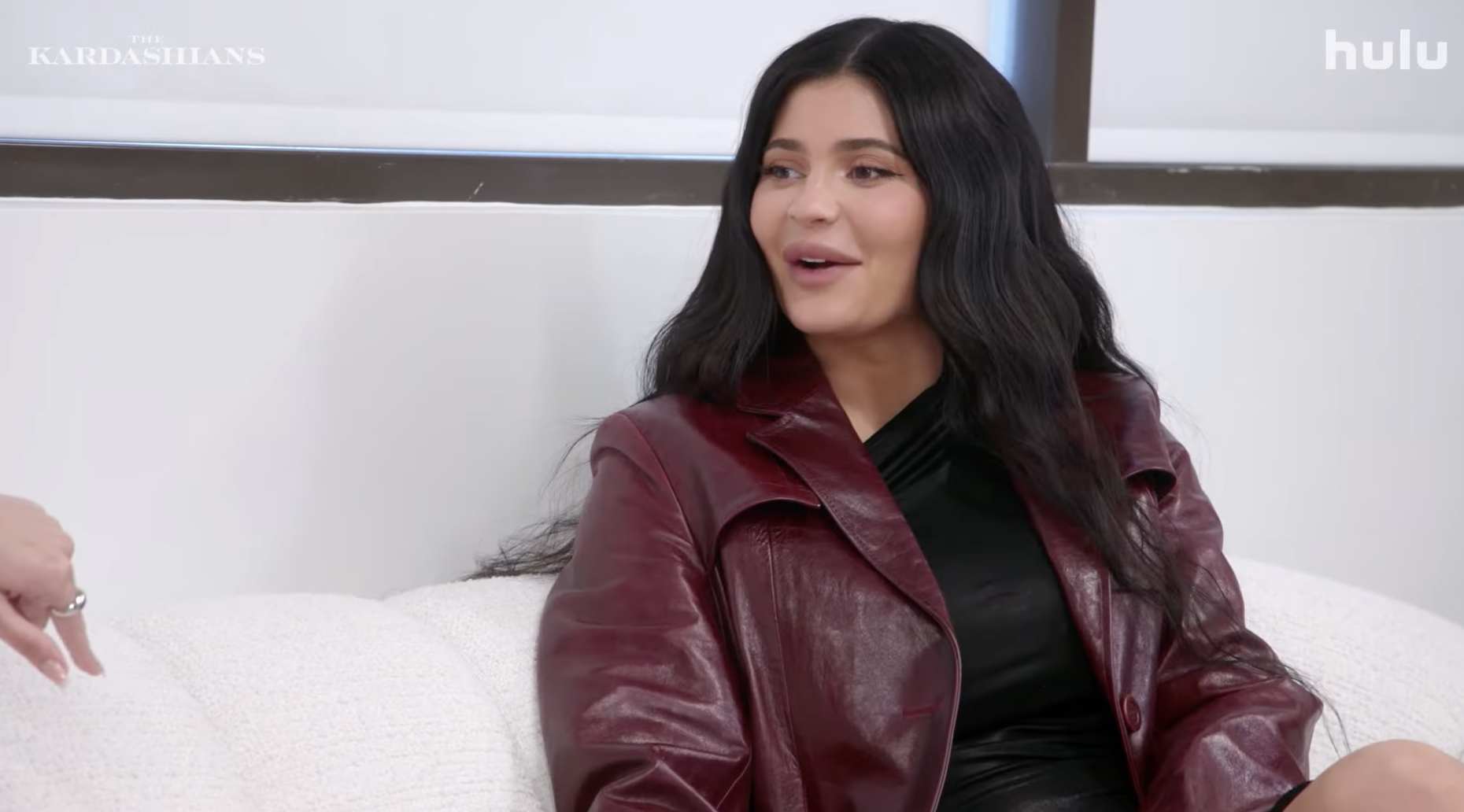 "I'm embracing my PP body — postpartum," she adds with a smile.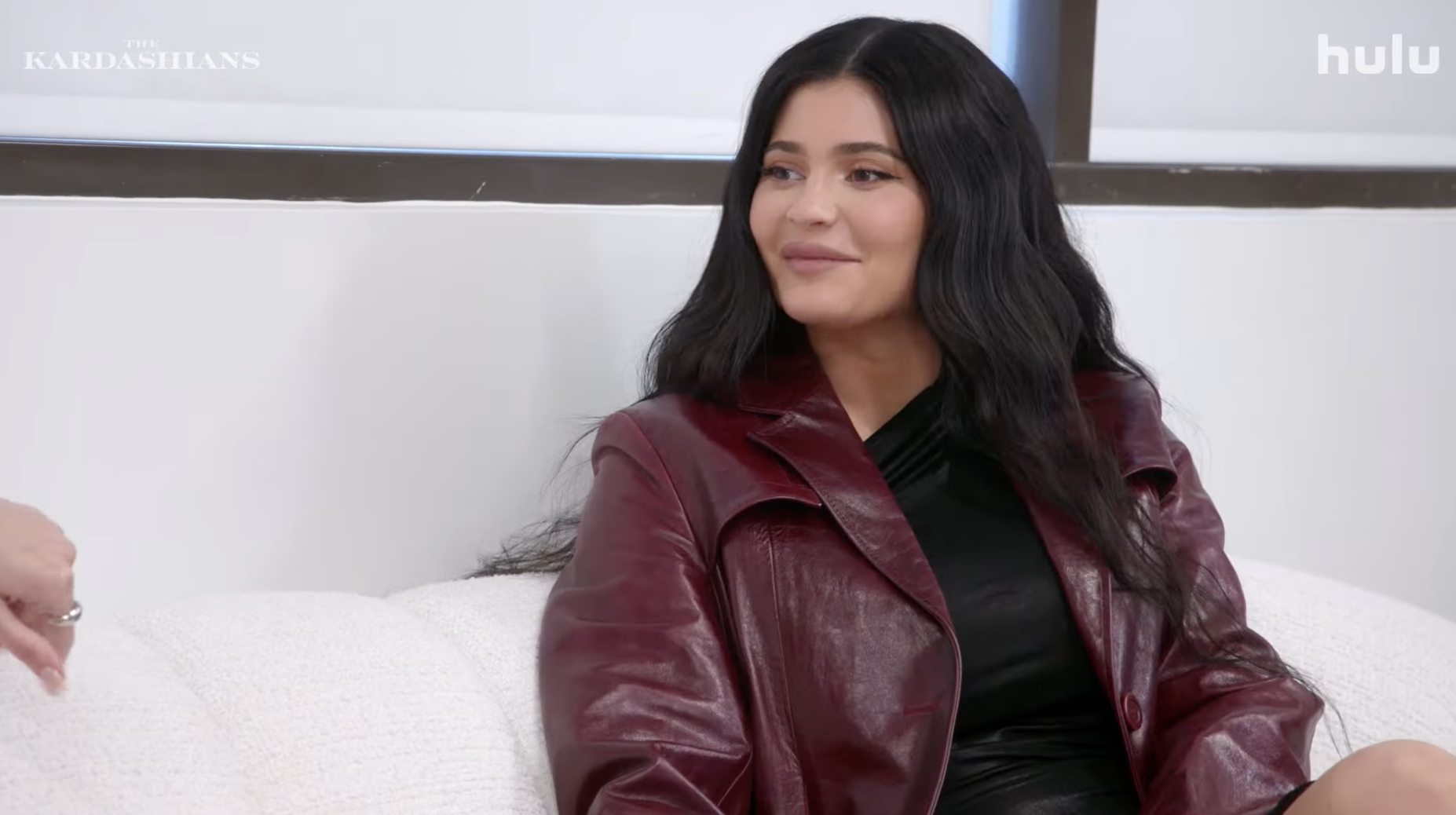 Now, if you've been following Kylie over the years, you'll know that this candid approach to "embracing" her postpartum body marks a huge shift from how she coped after the birth of Stormi.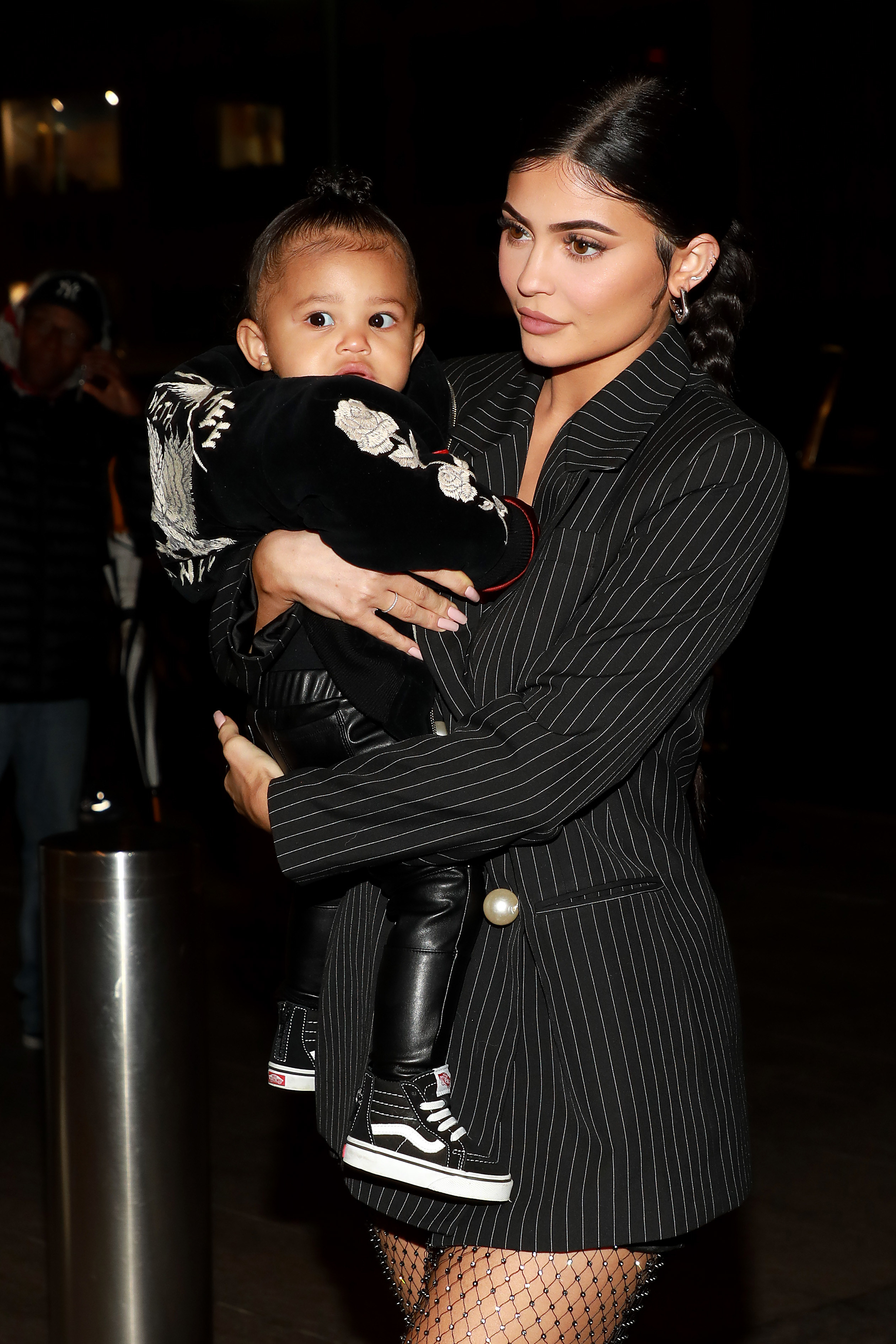 A 2018 episode of her family's former E! reality show, Keeping Up With the Kardashians, captured Kylie feeling insecure with her body as she posed for her first postbirth photo shoot. "Doing my first few fittings and getting back into it, it's kind of hard and discouraging," she admitted during a confessional.
What's more, Kylie's elder sisters — Kourtney, Kim, and Khloé — have each been vocal in the past about their desperation to lose weight immediately after giving birth.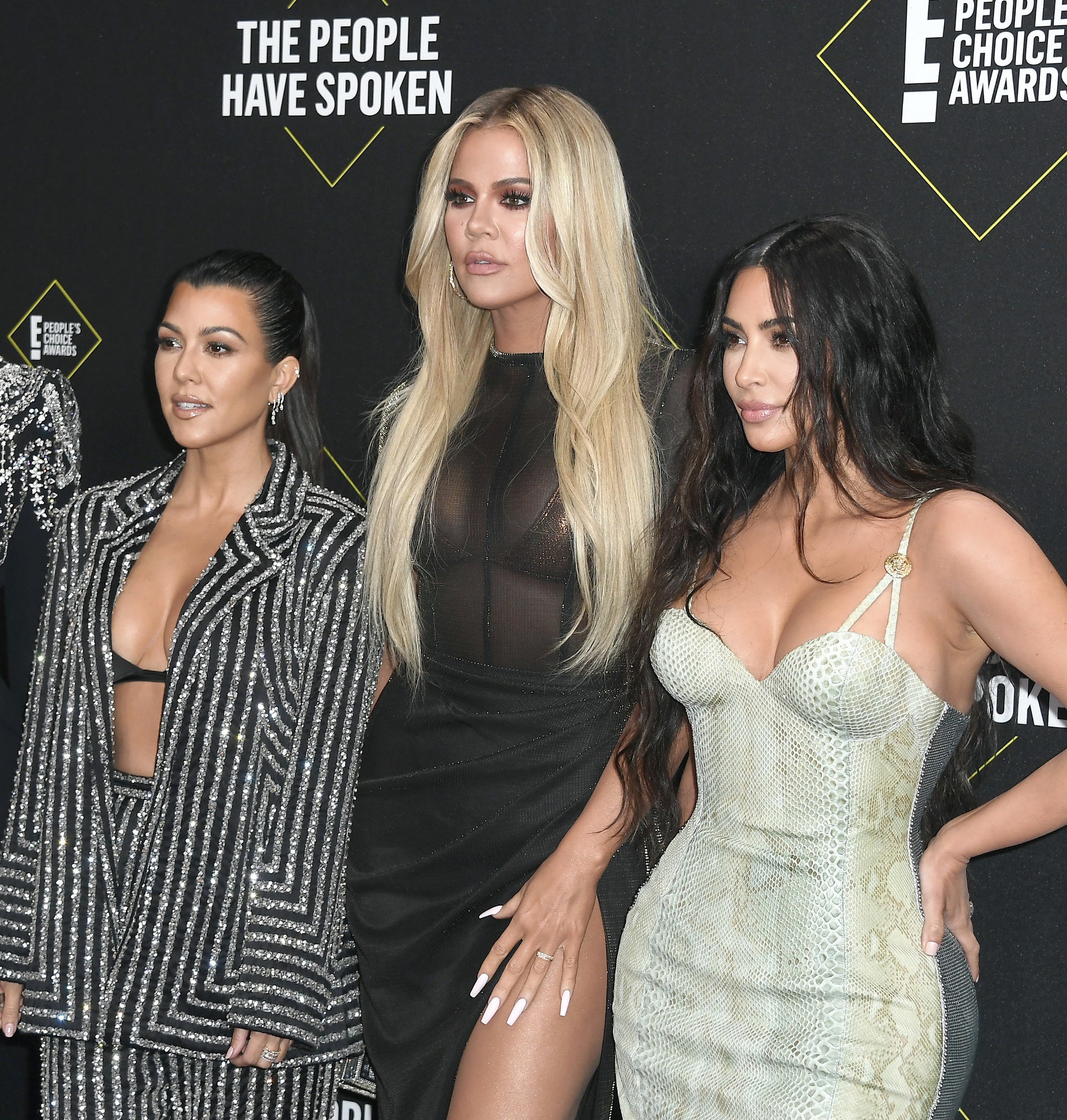 When Kourtney had her first child in 2009, she revealed that she actually collapsed after following strict diet and exercise regimens for weeks.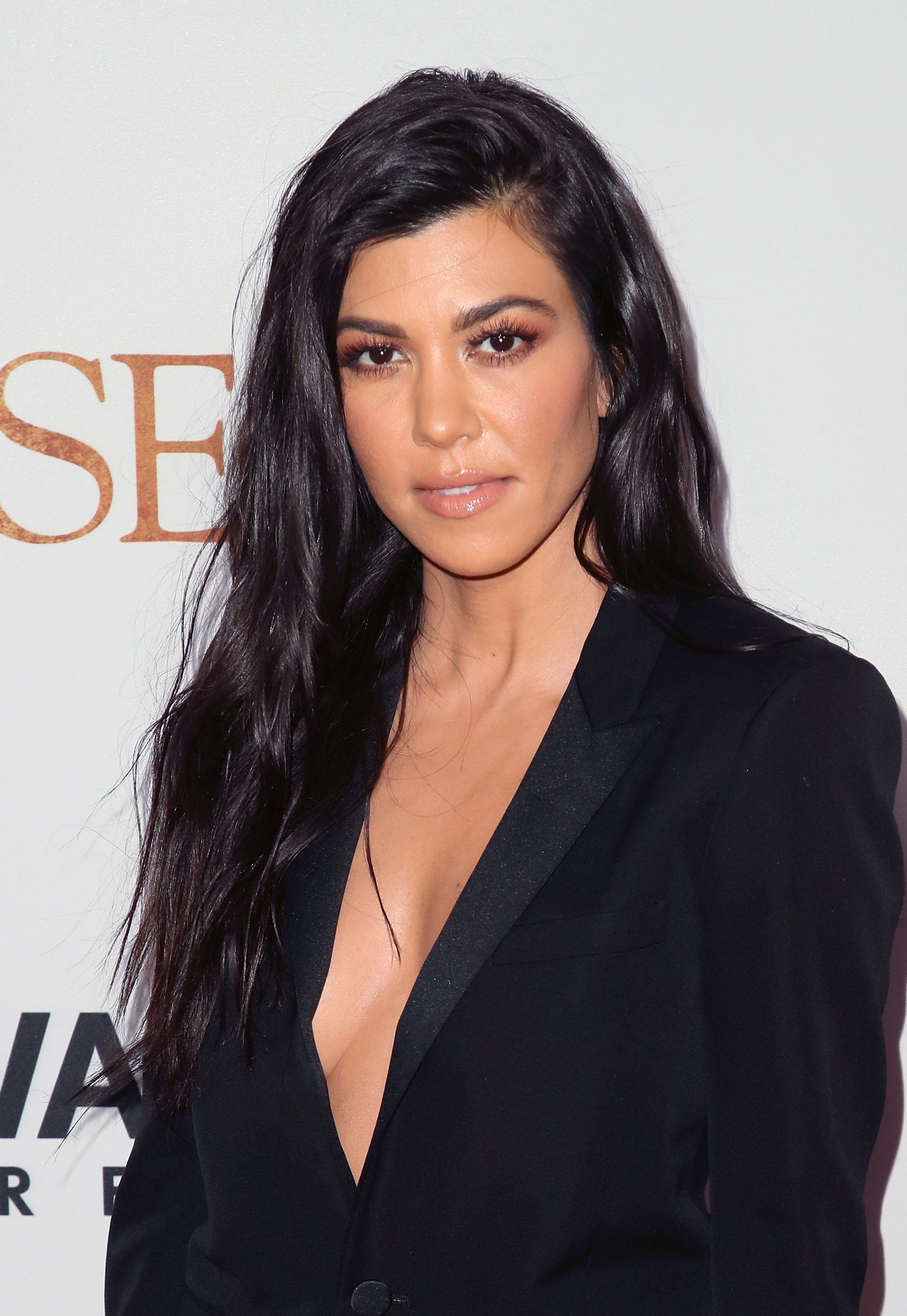 "I want my body to be like my [pre-baby] Maxim shoot," she said during an episode of the former spinoff series Kourtney and Khloe Take Miami. "I was just running down the beach like I always have been lately. And then I just woke up... I didn't eat anything this morning." Kourt later admitted she was "so embarrassed" that she'd "punished" her body "for a photo shoot."
In a similar vein, Kim was so focused on losing weight after welcoming her son, Saint, in 2015 that she purposefully agreed to pose nude on the cover of GQ magazine less than six months after he was born. "I had just had my second baby," she later recalled of the decision. "I thought, 'I want to feel sexy again. I want to feel good about myself,' and that was what did it for me."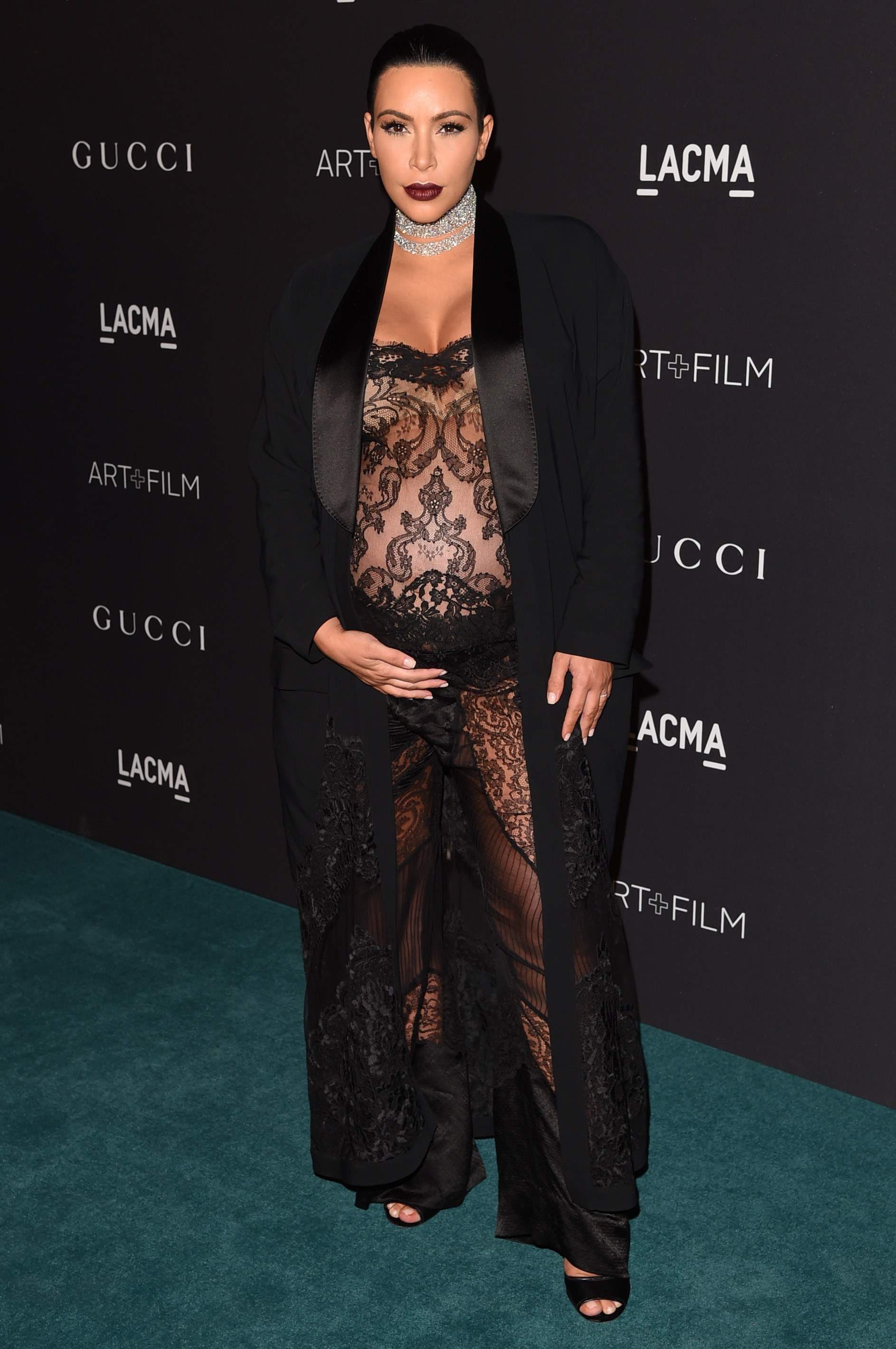 Kim described the shoot as a "really good goal" to "motivate" her to follow her strict diet "perfectly." "You set a date for a shoot and you know you have to be there," she said.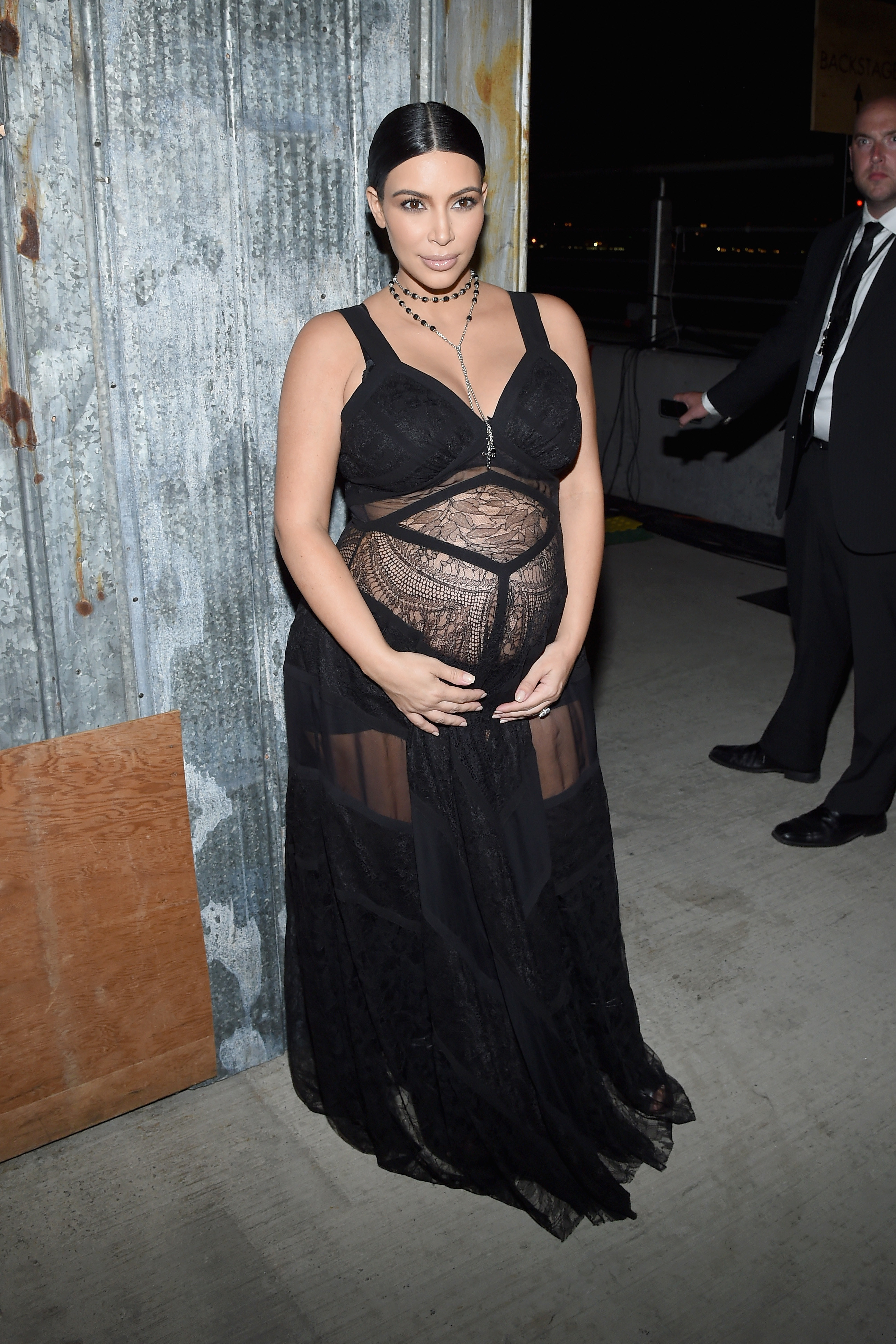 And Khloé also spoke publicly about how she dieted shortly after giving birth to her daughter, True, in 2018. "If you're trying to lose a significant amount of weight, diet and exercise go hand in hand," she said while revealing that she was thrilled to have reached her self-imposed "weight vicinity goal."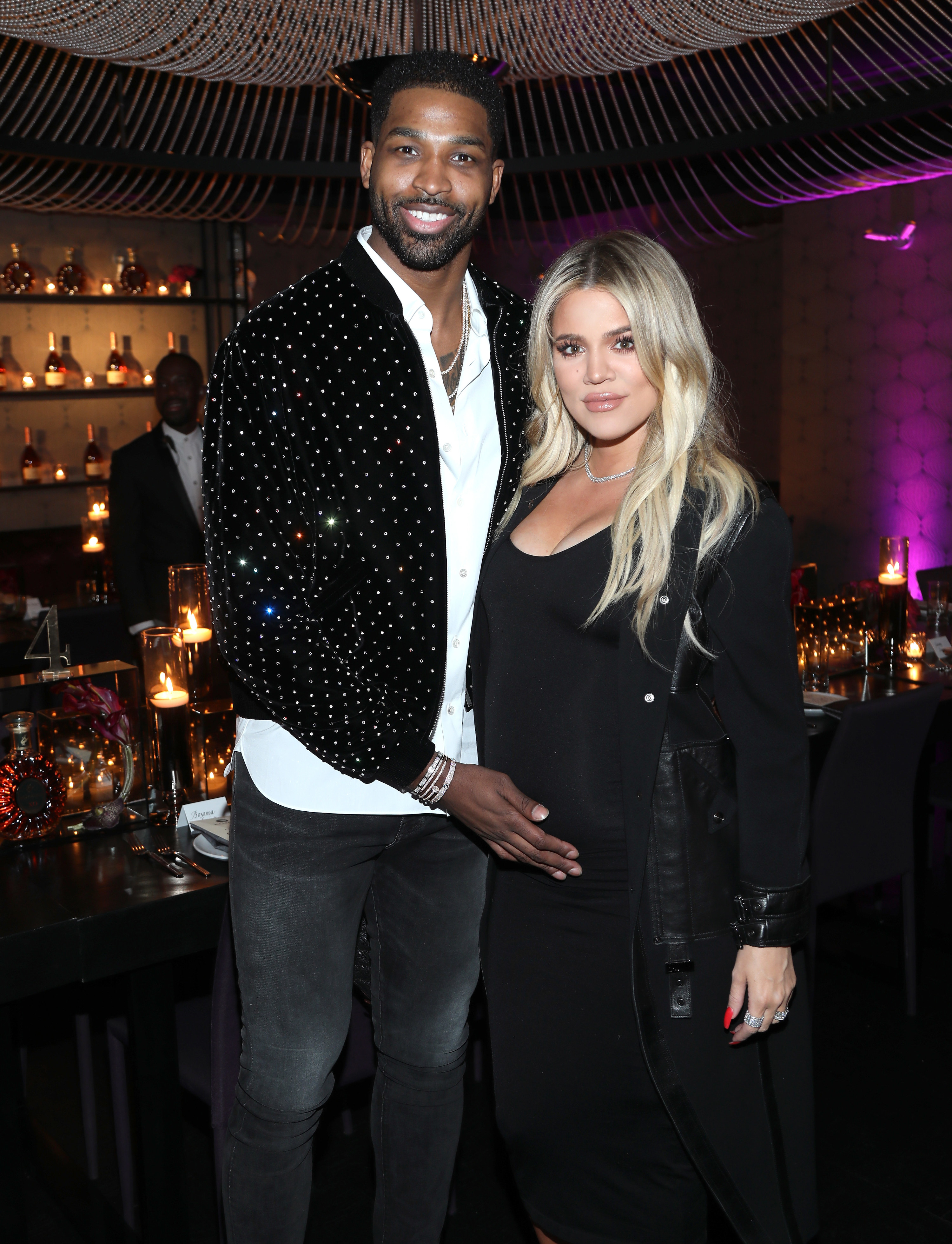 With all this in mind, it's refreshing to see that Kylie — the youngest of the KarJenner siblings — has adopted a different approach to embracing her postpartum body.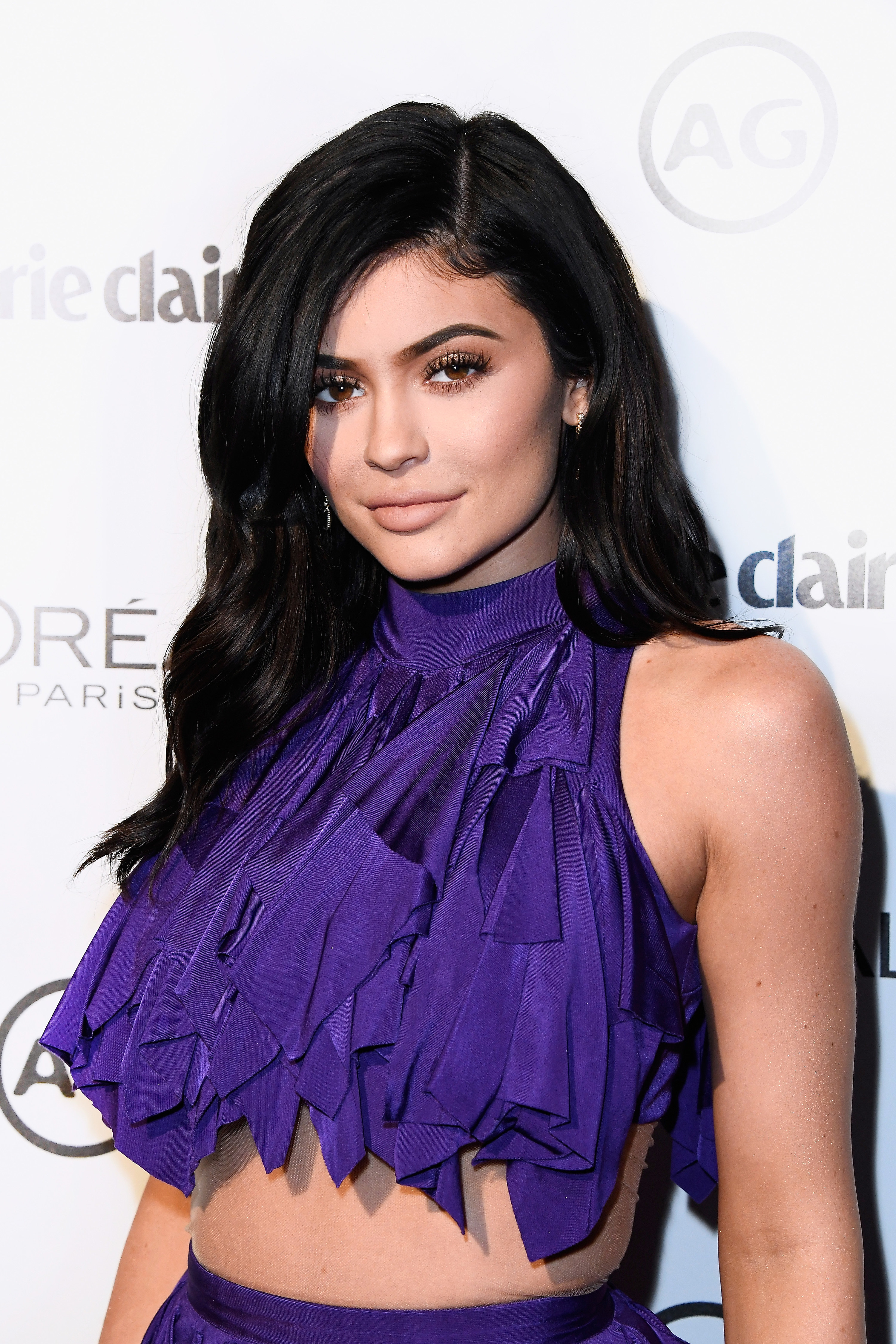 You can watch the latest episode of The Kardashians now on Hulu, or Disney+ internationally. The next episode will air on Oct. 26.