Last September, Kylie Jenner announced the launch of her swimwear line, Kylie Swim — and it quickly faced heaps of criticism from disappointed customers.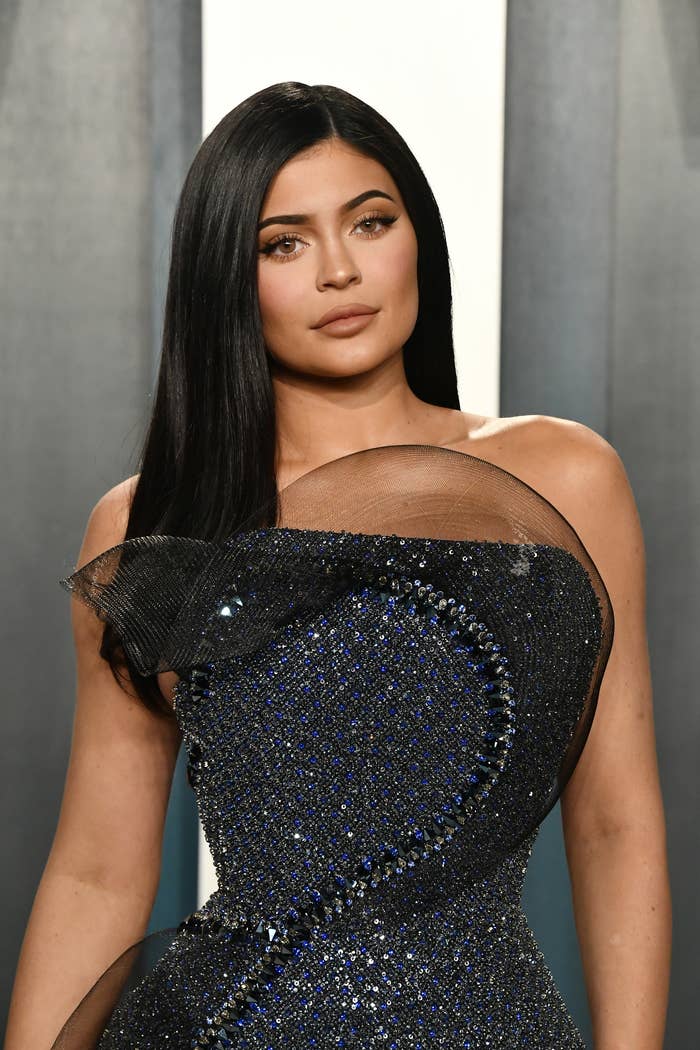 If you needed a refresher, Kylie — who also owns a baby formula brand, makeup line, and skincare line — was called out by fans after her swimwear collection left buyers "disappointed."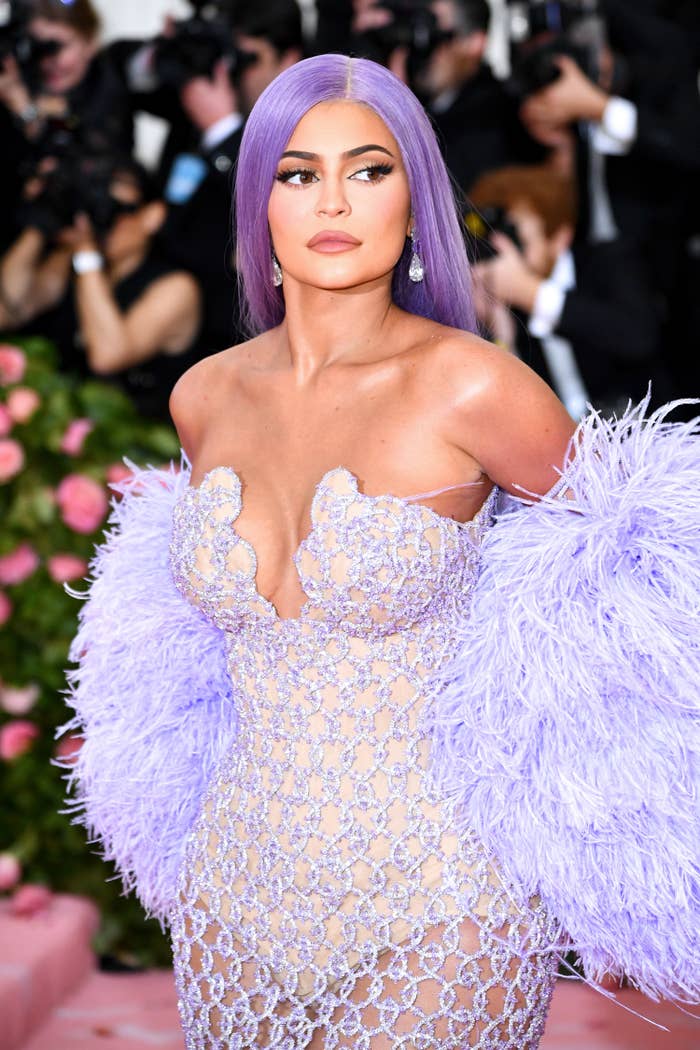 Not only was Twitter flooded with people calling the items "horrendous" and "cheap," but several TikTok users shared videos reviewing Kylie Swim products in depth.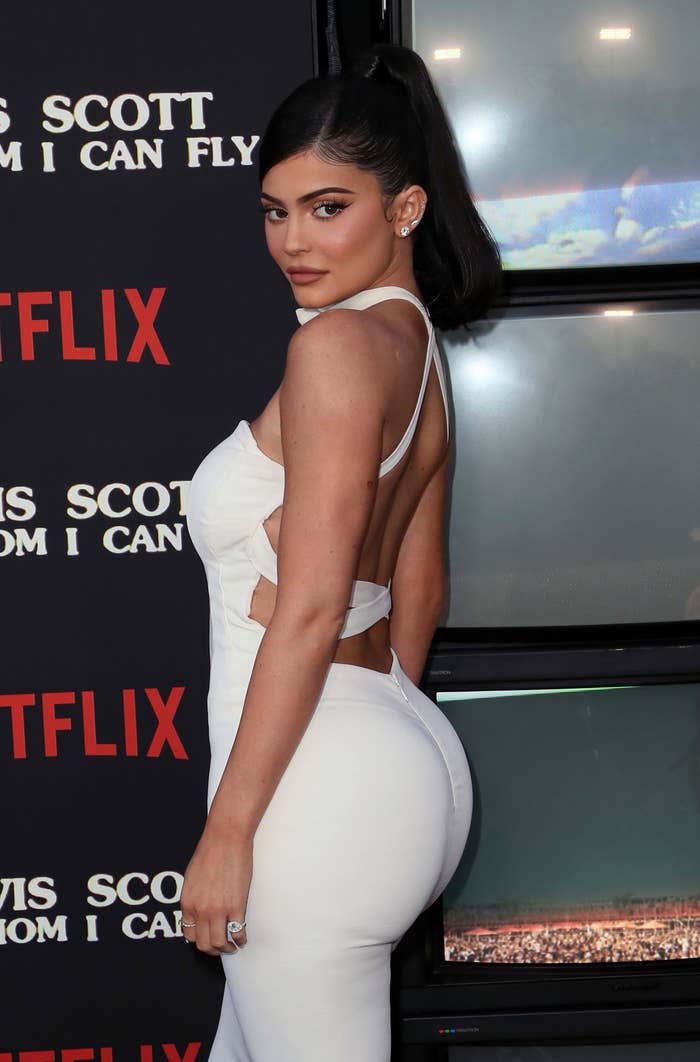 One user gained over 60 million views collectively between her series of videos showcasing the swimwear, each of which highlighted the lack of coverage, thin material, and loose stitching.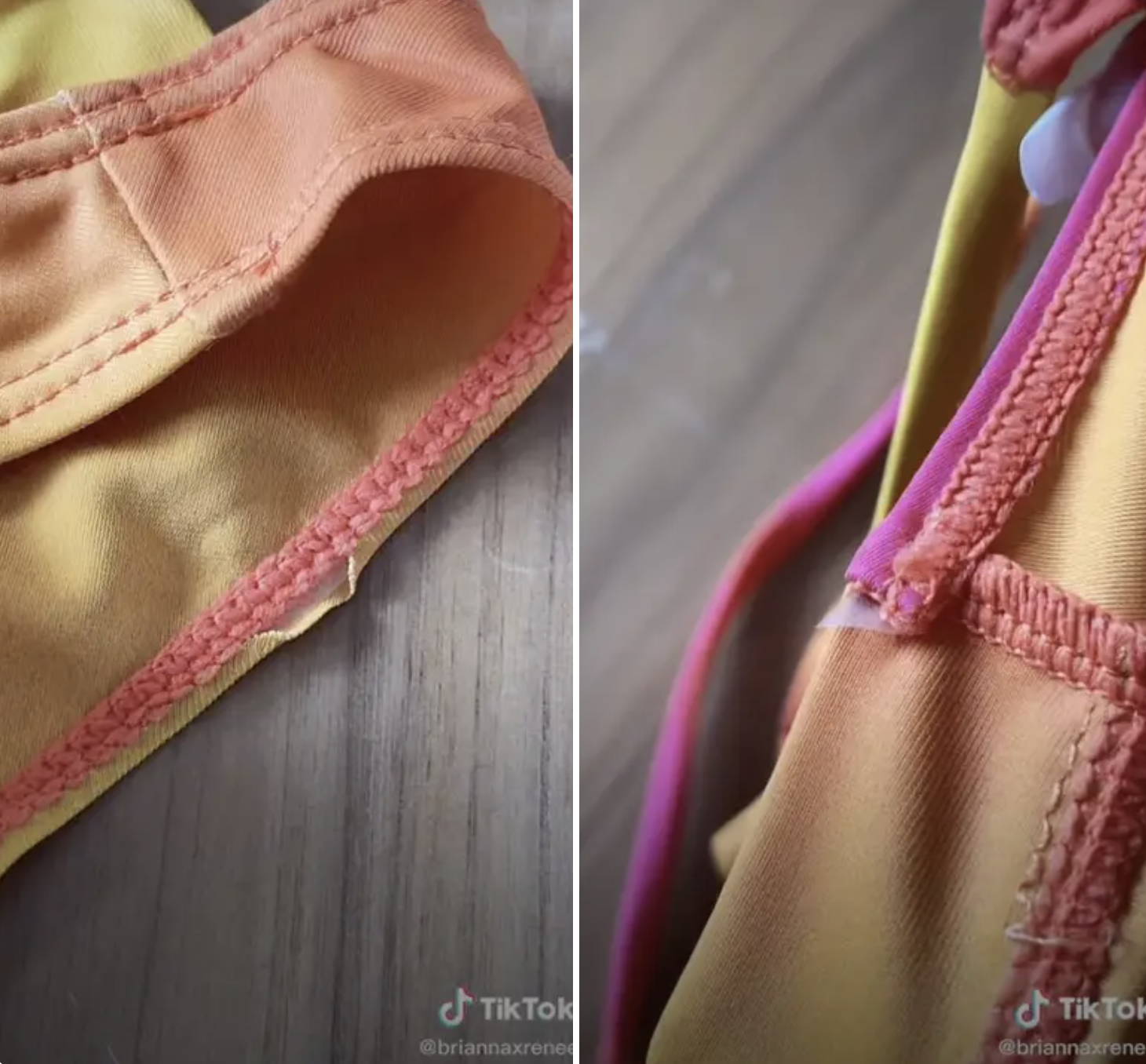 Another user, who was a swimwear designer herself, pointed out that the items were see-through, defeating their purpose altogether. "I am completely and totally disappointed that these are completely see-through," she said. "I've seen the behind the scenes of what it takes to produce swimwear and the fact that no one caught that this is completely see-through blows my mind."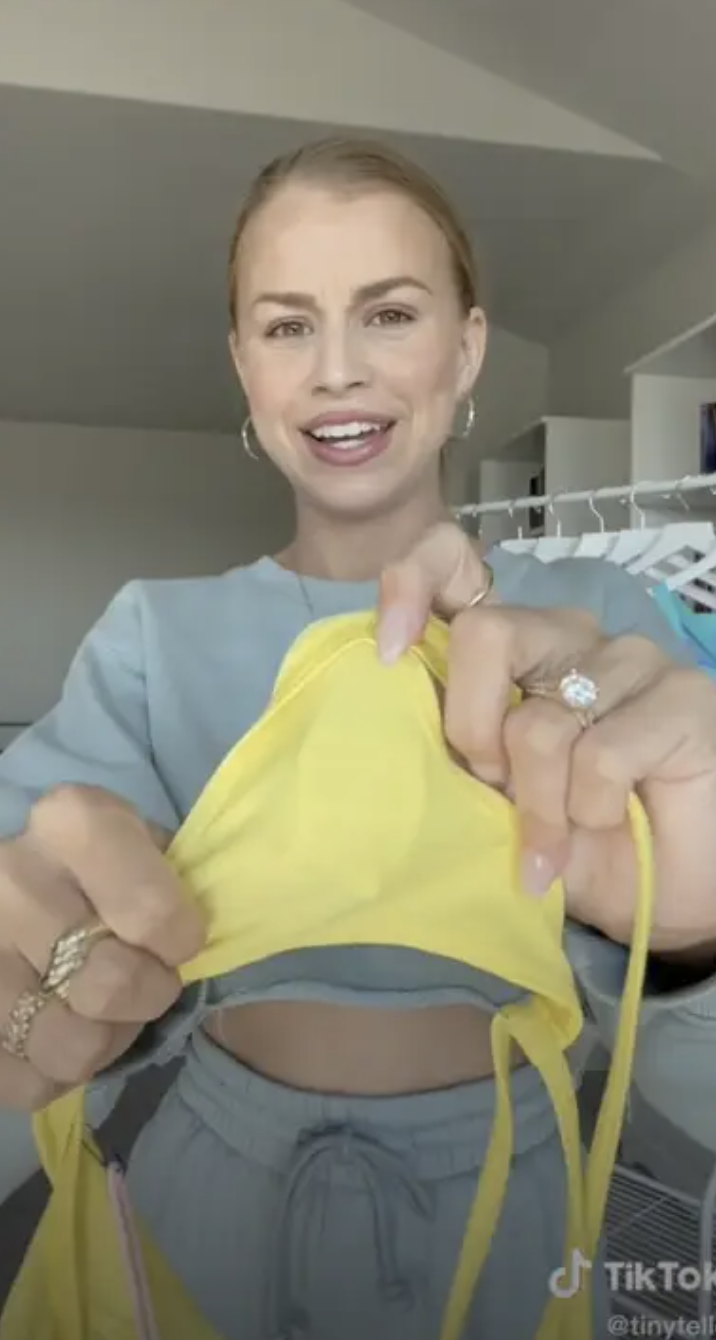 In light of the scathing reviews that Kylie received, fans were pretty skeptical when her sister Kim Kardashian announced the launch of her own swim collection last month.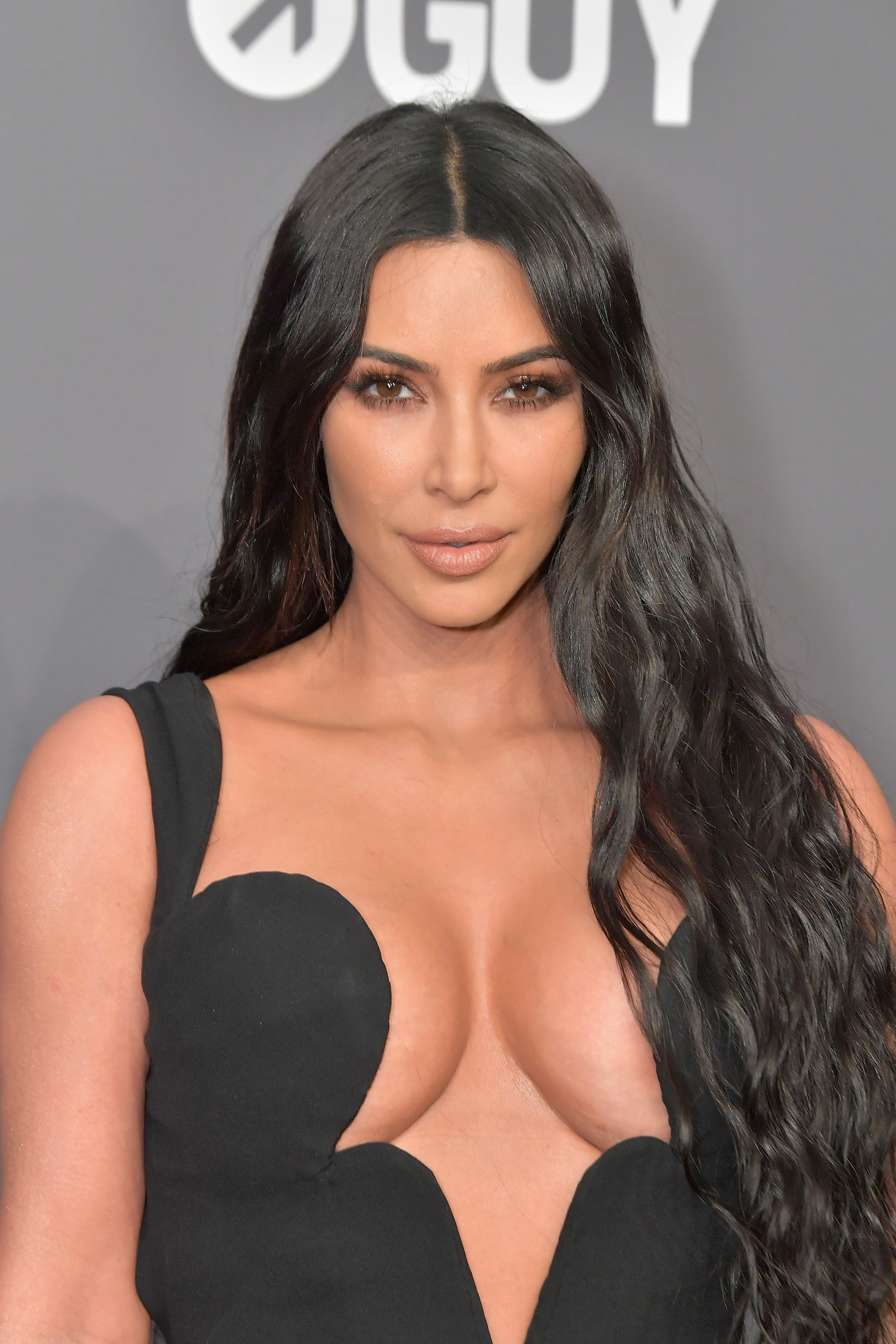 The swimwear line, which is part of her clothing company Skims, includes a wide range of items from smaller bikinis to fuller-coverage pieces.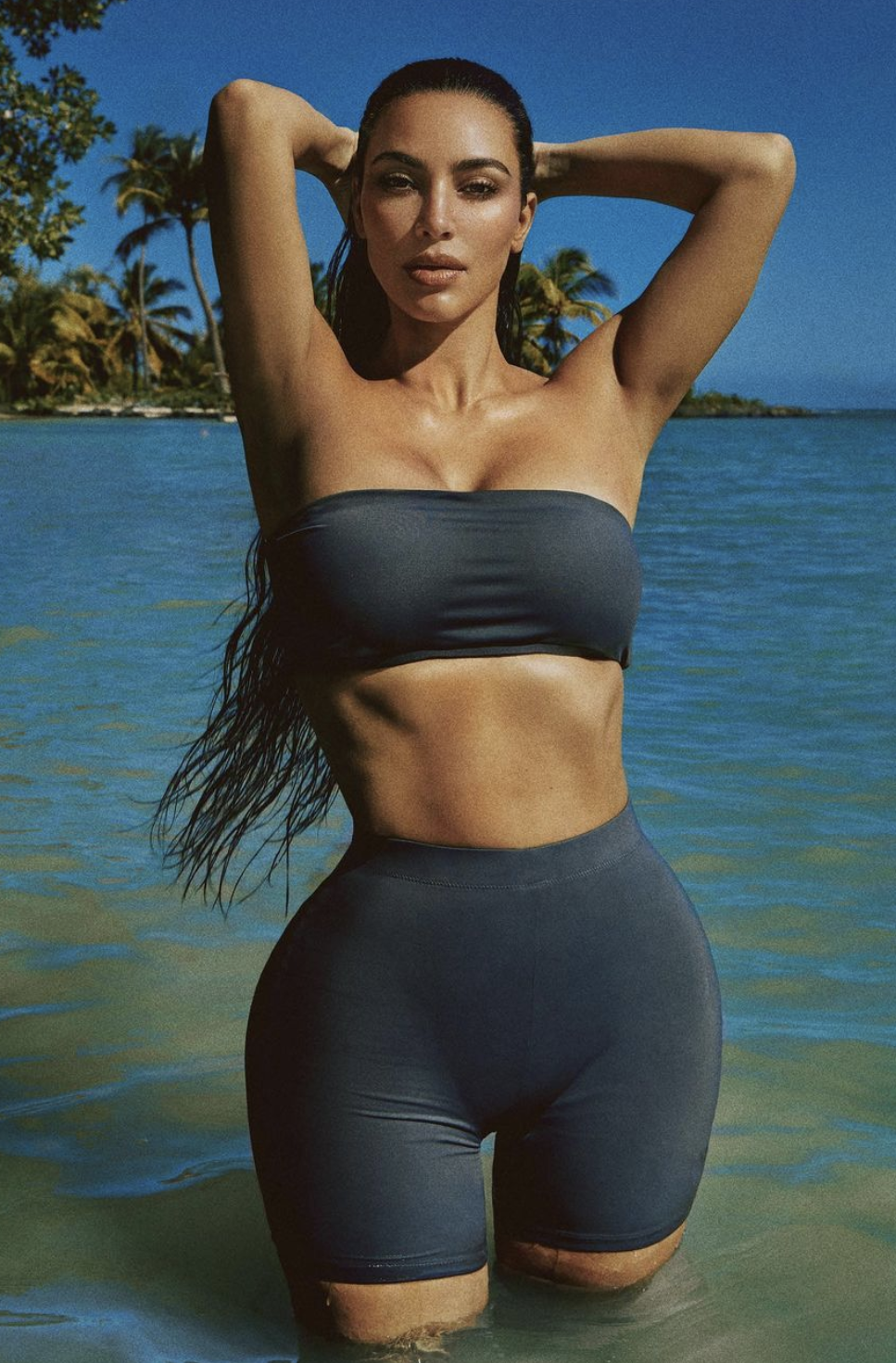 With several fans eager to see what Kim's new collection had in store, a TikTok user named Hope (@hopescope) answered everyone's burning questions when she uploaded a side-by-side comparison of items from Skims and Kylie Swim in a now-viral video.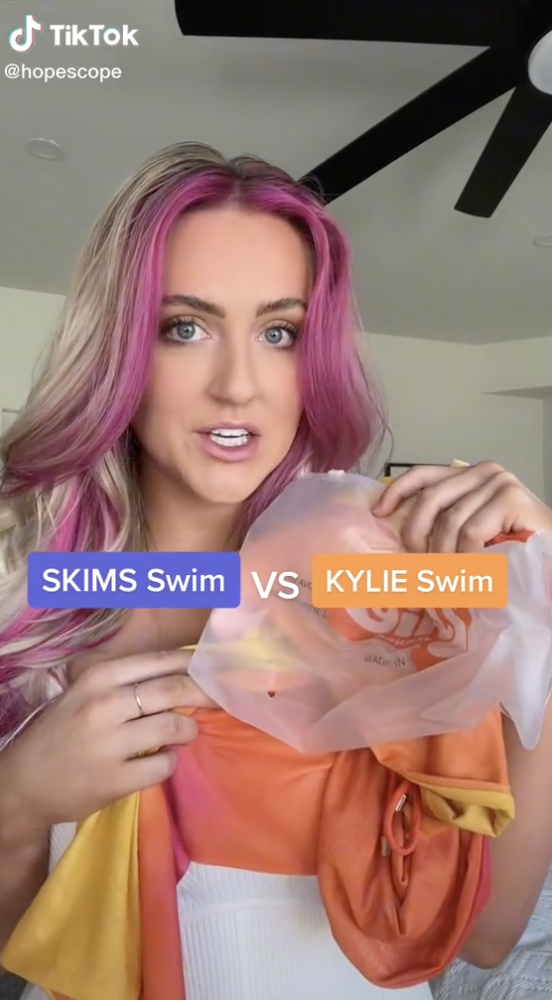 "We all know the disaster that was Kylie Swim a few months ago," Hope begins. "So I bought a bunch of the Skims swim that just came out to see how it compares."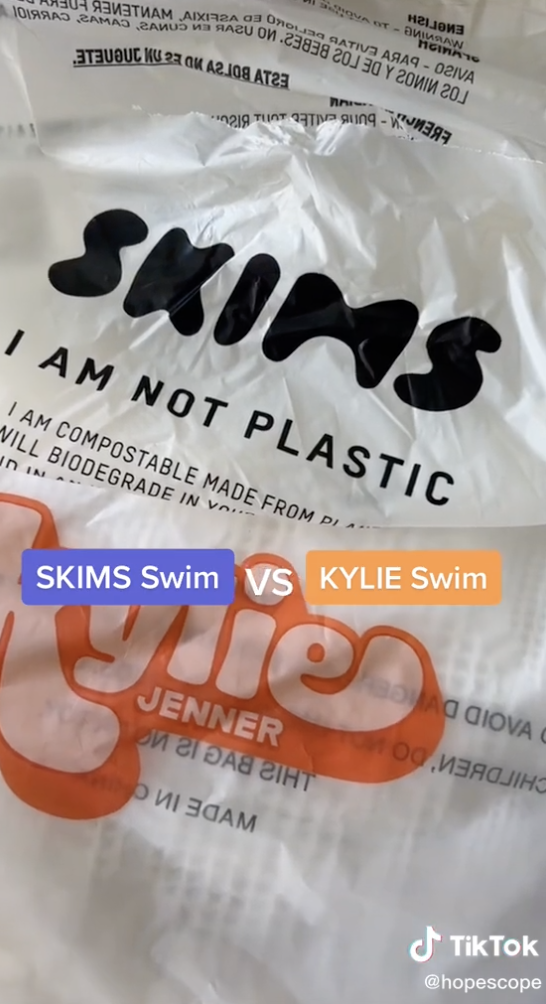 One of the things that Hope says she noticed "right off the bat" was the difference in sizing, noting that the Skims bikini bottoms provide much more coverage than the Kylie Swim ones.
Kylie was called out by fans for the "unrealistic" fit of her swimwear products, with several TikTok users explaining that they couldn't wear them on camera because of the lack of sufficient coverage. One buyer claimed that the pieces covered just 1.5 inches on the crotch area, leading many to speculate that the clothes had seemingly been tailored to a particular body type.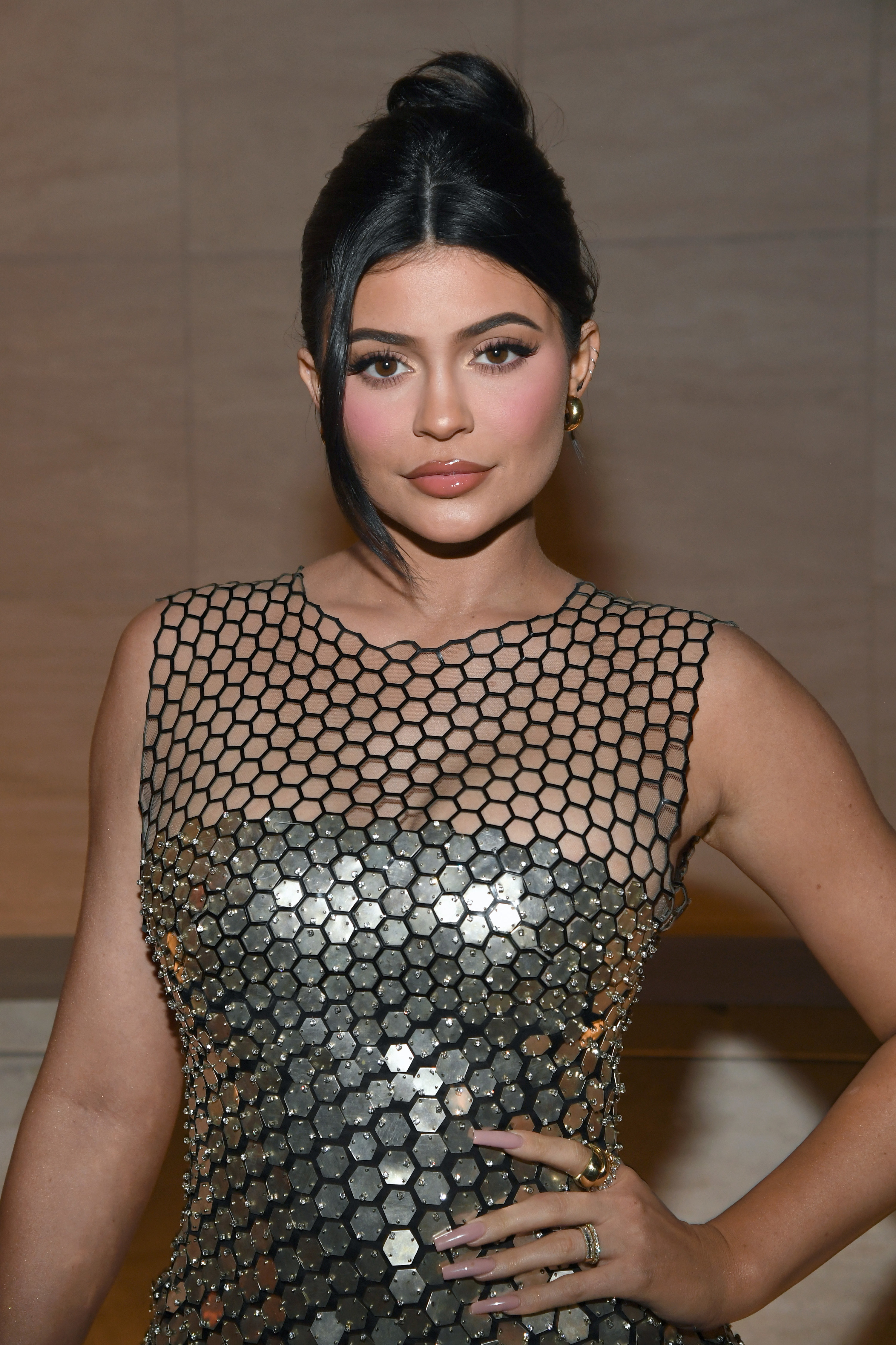 "Kylie designed these for her HER body. Not the average woman," one person wrote on Reddit. "There's no way I or anyone I know could fit into these without something slipping out. I really don't understand why she would release these given how limited bodies' could fit into them."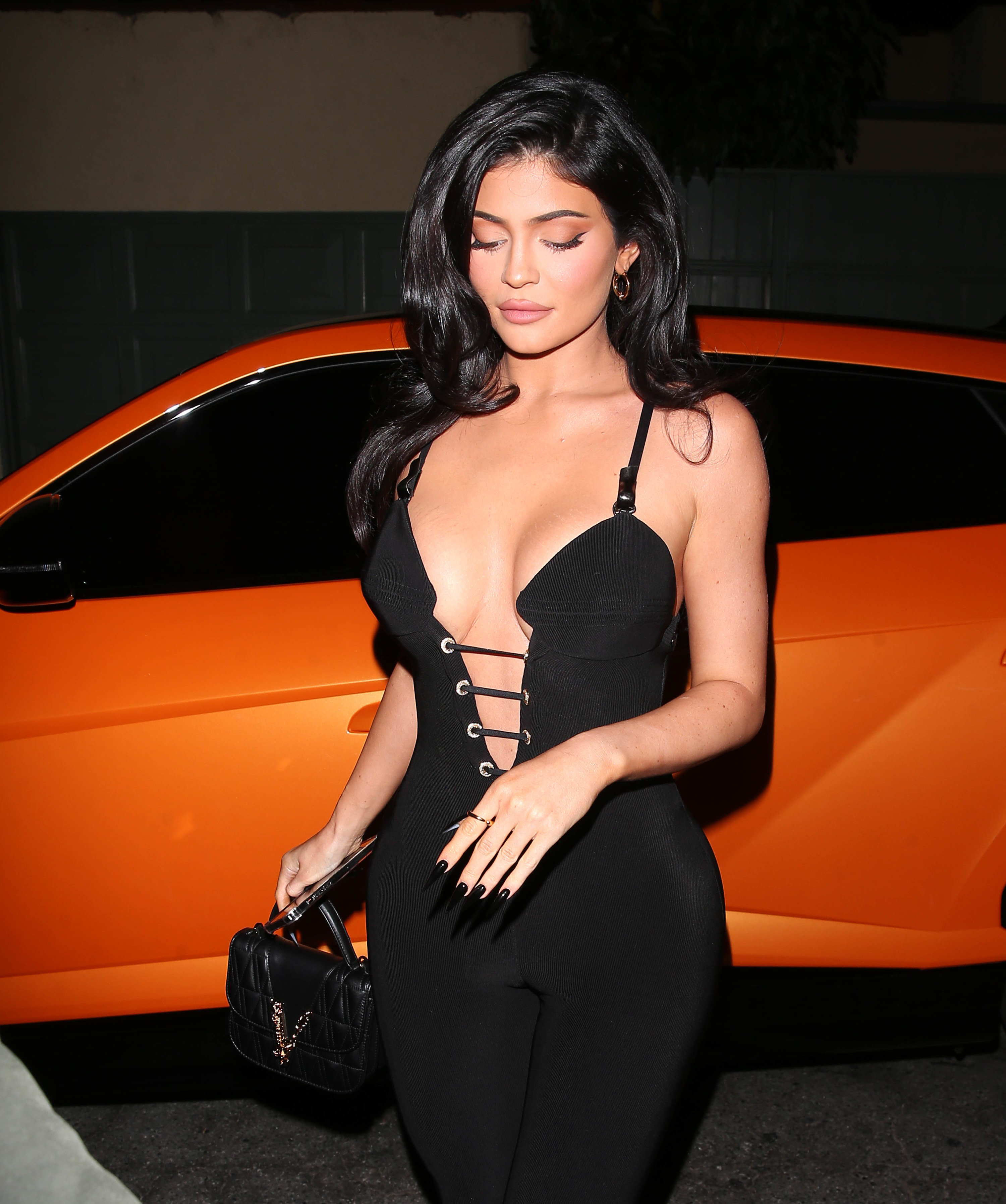 But showcasing how Kim's range differs, TikToker Hope placed a pair of Kylie Swim bikini bottoms directly on top of a Skims pair, saying: "The periwinkle is Skims and the orange is Kylie, and Skims is giving us coverage."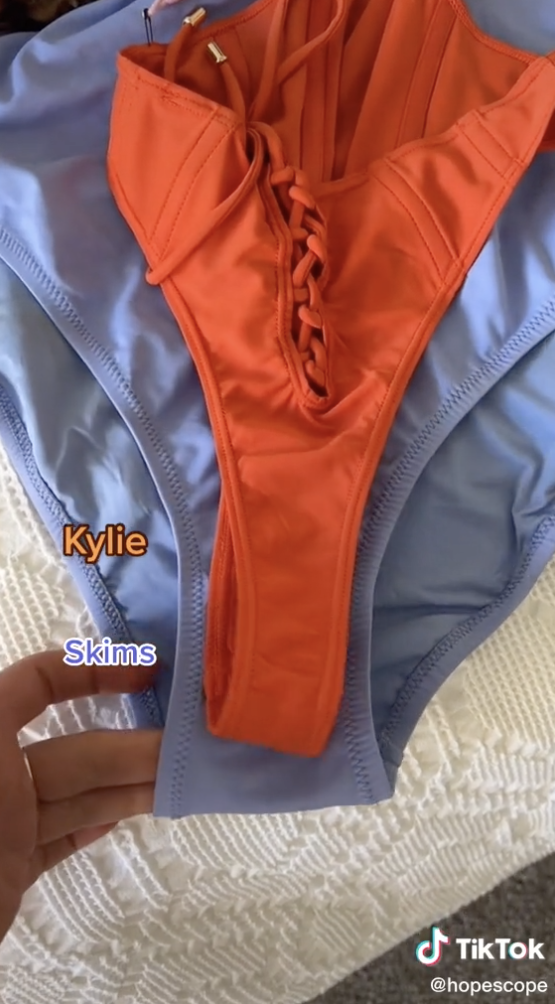 Hope goes on to point out that the quality of the Skims line seems much higher, noting the significant lack of loose threads and ripping that some of Kylie's garments had.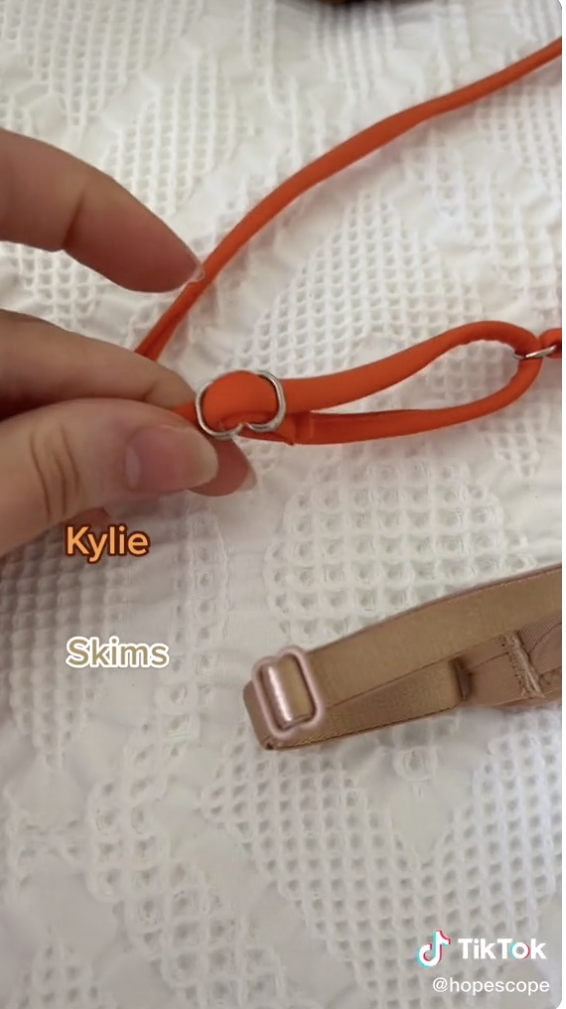 "The difference in the quality on the stuff like the straps, the stitching — even the tags," she says, showing clear examples of each of the pieces.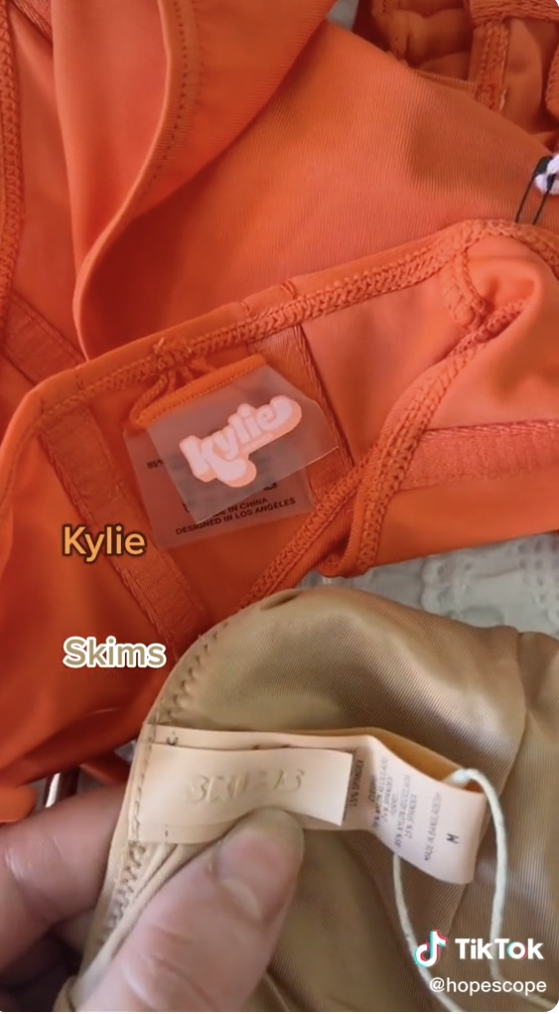 Hope concludes, "This is what $100 swimwear should look like."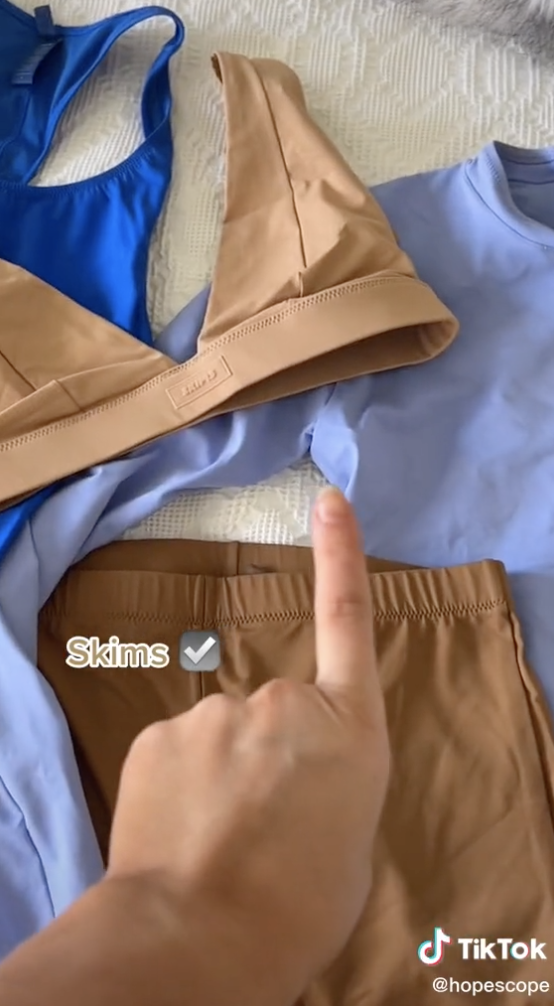 Since it was uploaded a few weeks ago, Hope's TikTok has received 4.6 million views and tons of comments highlighting the notable difference between Skims and Kylie Swim.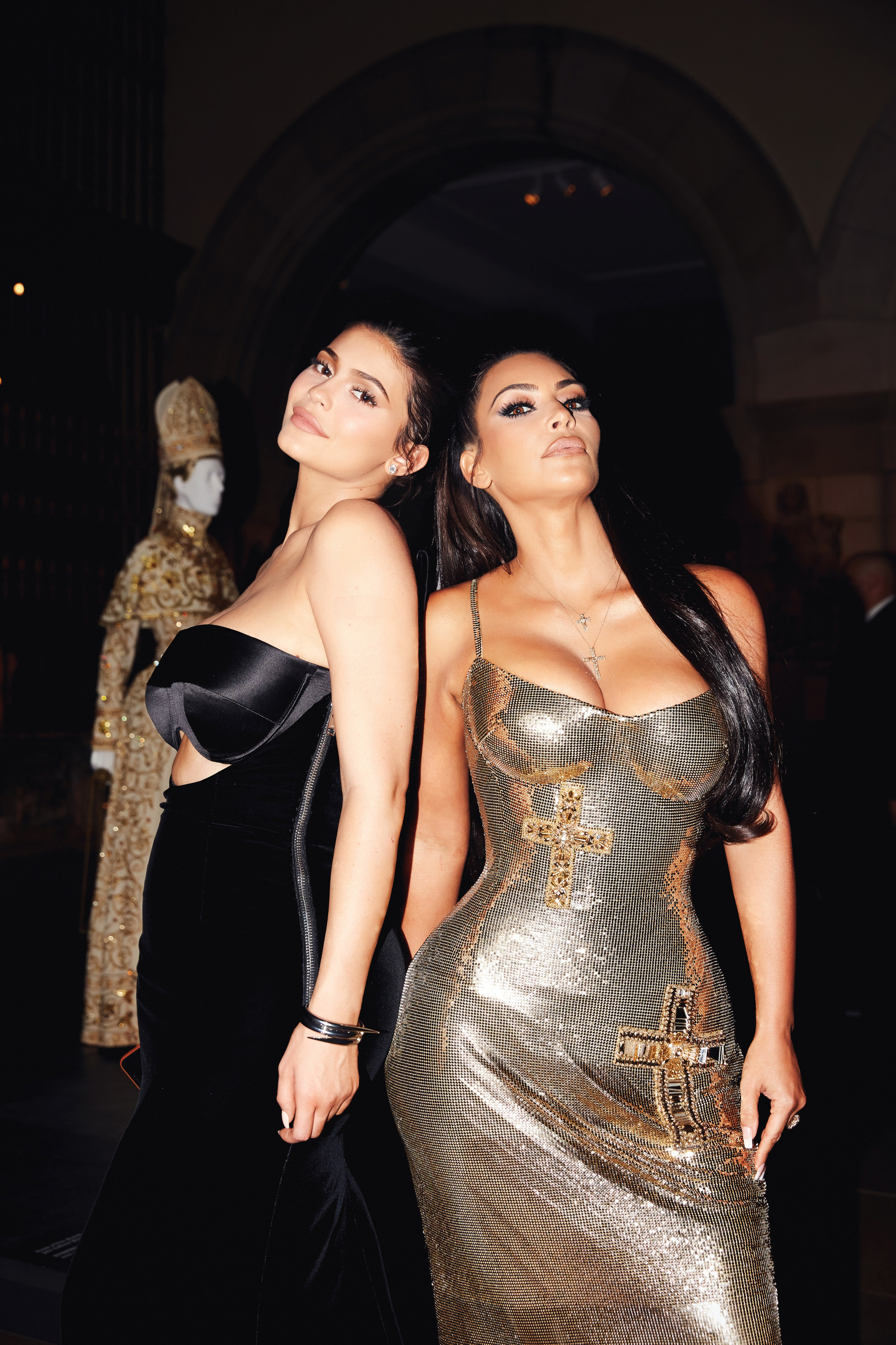 "Kim always put quality in her product," one comment reads with over 44,000 likes.

"The skims ones look so good," a user wrote. "Kim actually [sells] good quality clothes so the money [is worth it]," added another.


Looking at both the Skims and Kylie Swim websites, it's clear that Kim's collection caters to a wider range of consumers. With nontraditional swimwear pieces, including long sleeves, shorts, and one-pieces with no cutouts, Skims offers several styles that aren't available on Kylie Swim — which, instead, focuses on smaller bikinis and cutout pieces.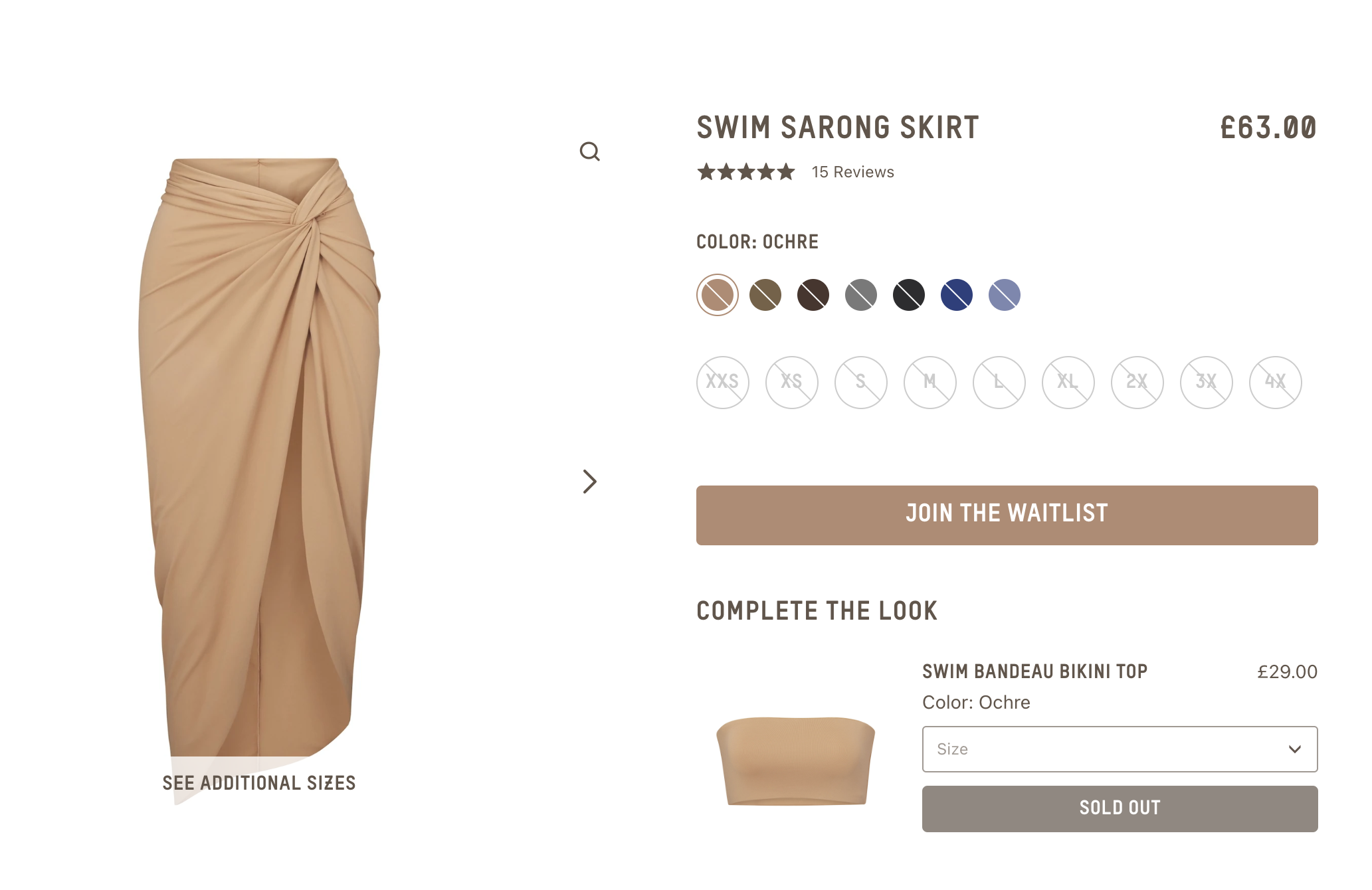 What's more, Skims offers swimwear in sizes XXS to 4X, while Kylie Swim offers a smaller range, from XS to XL. Kylie Swim's website also states: "Styles are designed to offer micro coverage. If in doubt size up," though the largest size being an XL might make this difficult for some buyers.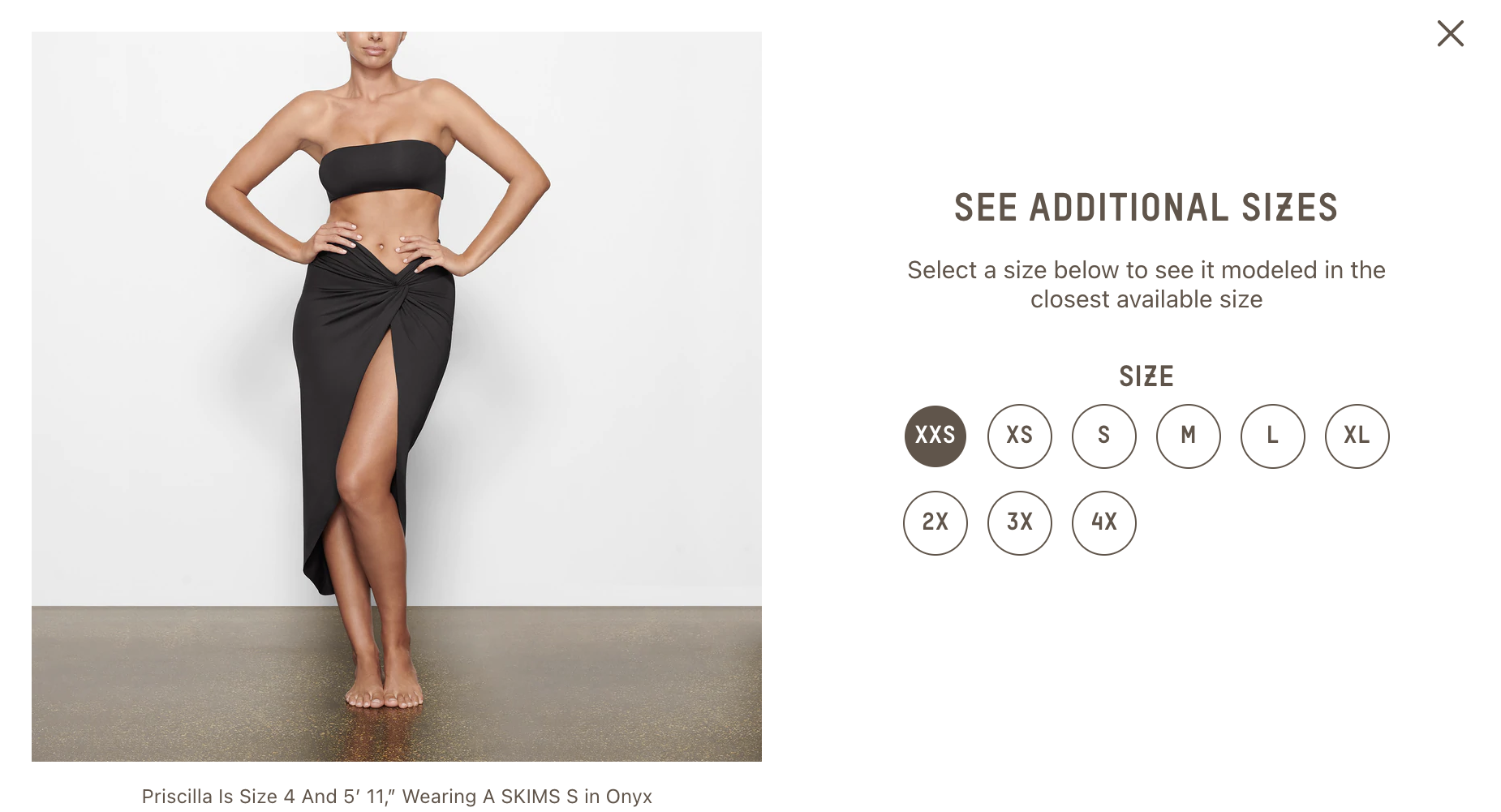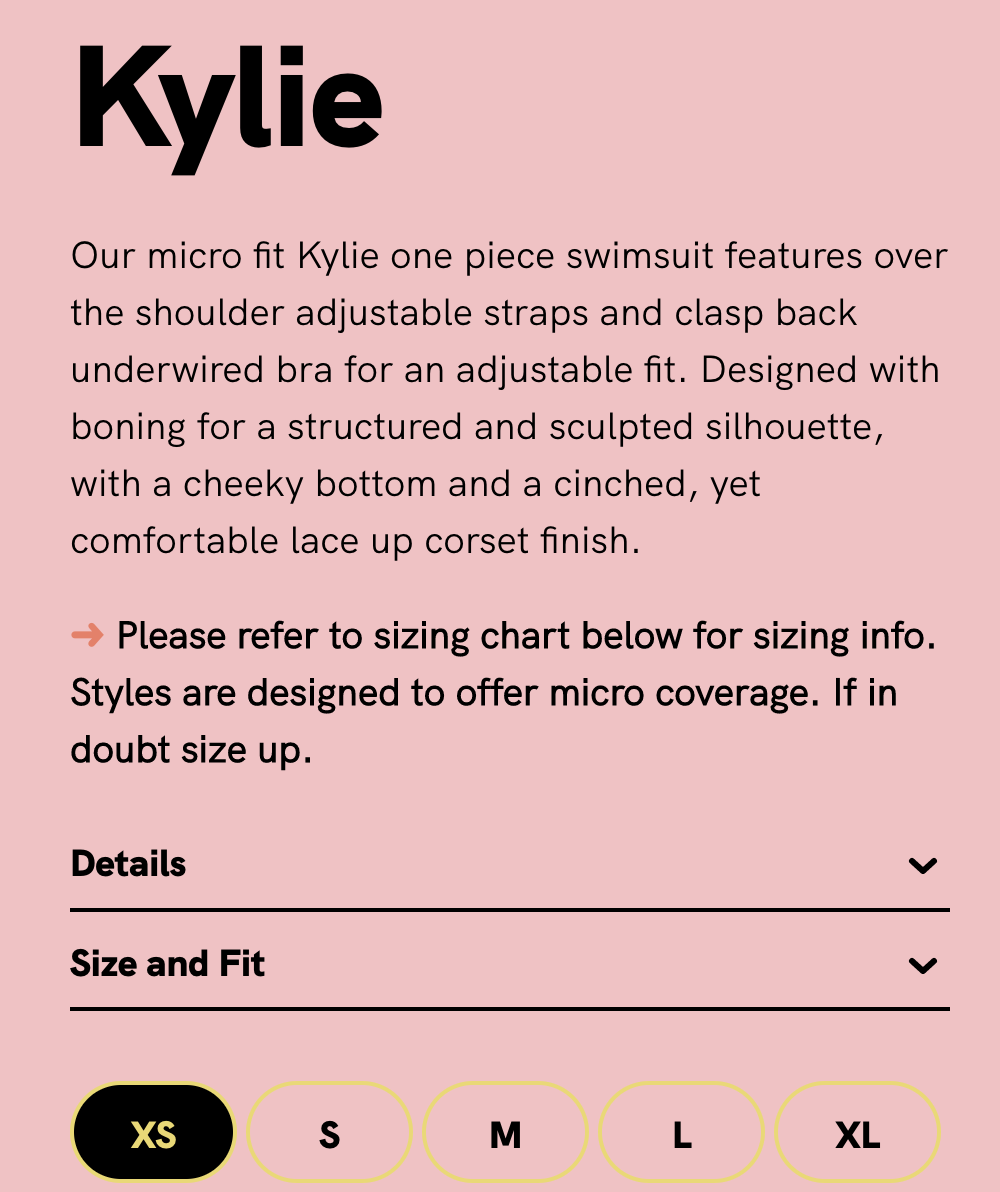 As a result, several Twitter users have praised Kim for catering to a wider range of people, branding the clothes "super inclusive."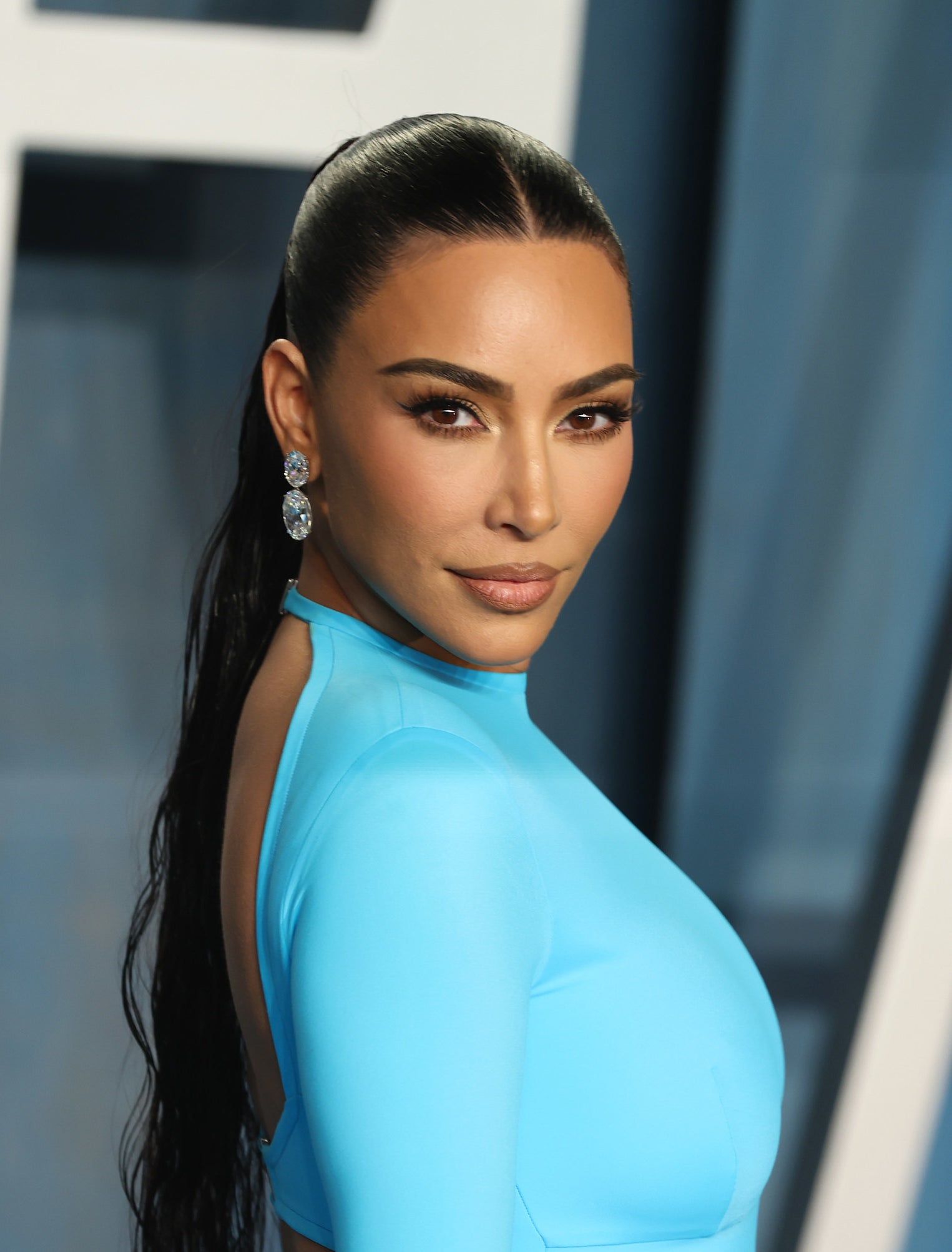 "Just took a look at the @skims Swim collection and y'all gotta give it to Kim," one user tweeted. "super inclusive."
"Wow that new skims swim line is really inclusive I'll give that to her," wrote another.