Khloé Kardashian has opened up about encouraging her 4-year-old daughter, True, to feel "validated" when it comes to the subject of body image.
Khloé, who shares True with her ex-boyfriend, Tristan Thompson, has long worked to promote size inclusivity through her clothing brand, Good American, after years of feeling "excluded" by society's fashion standards while she was growing up.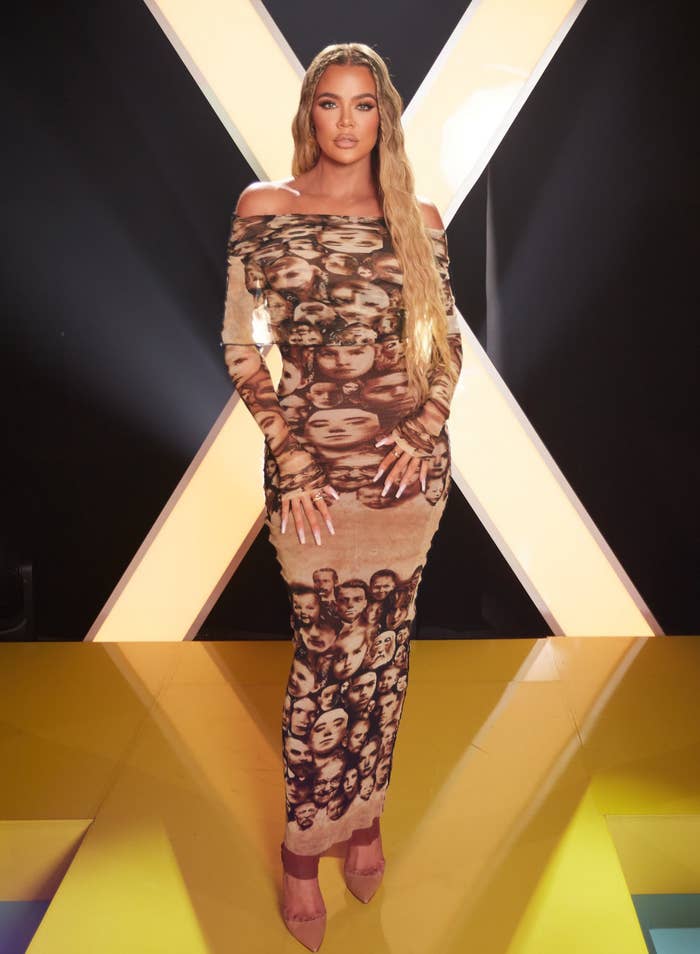 "We built Good American always keeping representation and inclusivity at its core," she told Health last October. "It wasn't a fad that we were trying to follow. And you know, it's in our products, the diversity of the team, and our Good Squad [brand ambassadors]. We want full representation from every angle."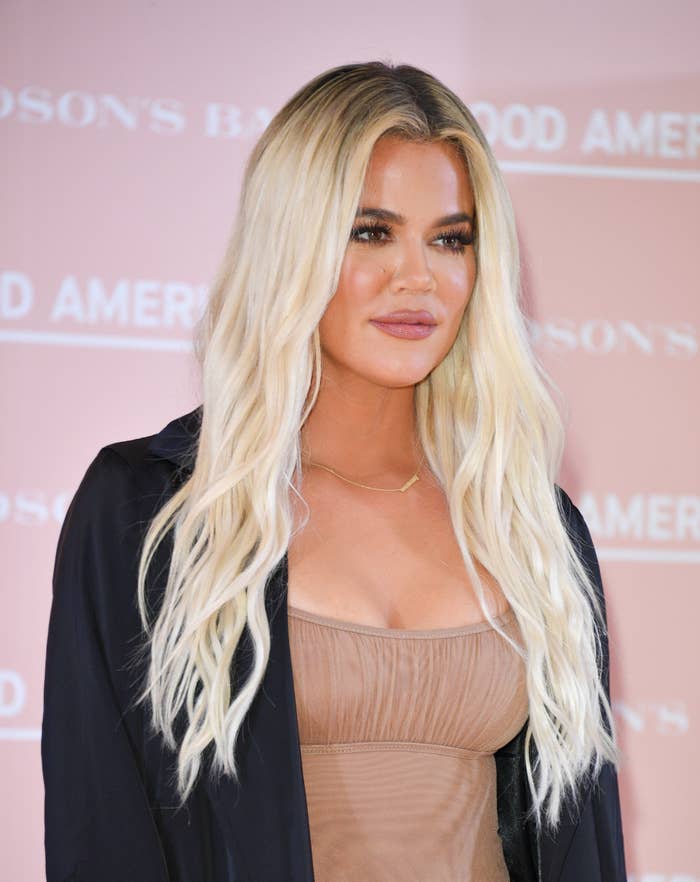 "At my largest, I was a 14 or 16 — which, by the way, is totally standard in the U.S," she said. "I always felt excluded from my own family — not by them. On shopping trips, I couldn't shop where they shopped. I'd be indirectly told by brands that their clothes weren't for me because they didn't produce a dress in my size."
In a similar vein, Khloé has previously been vocal about the "unbearable" scrutiny she's faced over her physique. Just last year, in fact, when an unedited bikini photo of the reality star was mistakenly leaked, she fought hard and fast to get it scrapped from the internet in a bid to avoid any more "ridicule and judgment" from the public.
Now, a year later, Khloé is continuing to discuss the subject of body image and size inclusivity at length, revealing how Good American works extra hard to cater to all body types during a new interview with Elle on Tuesday.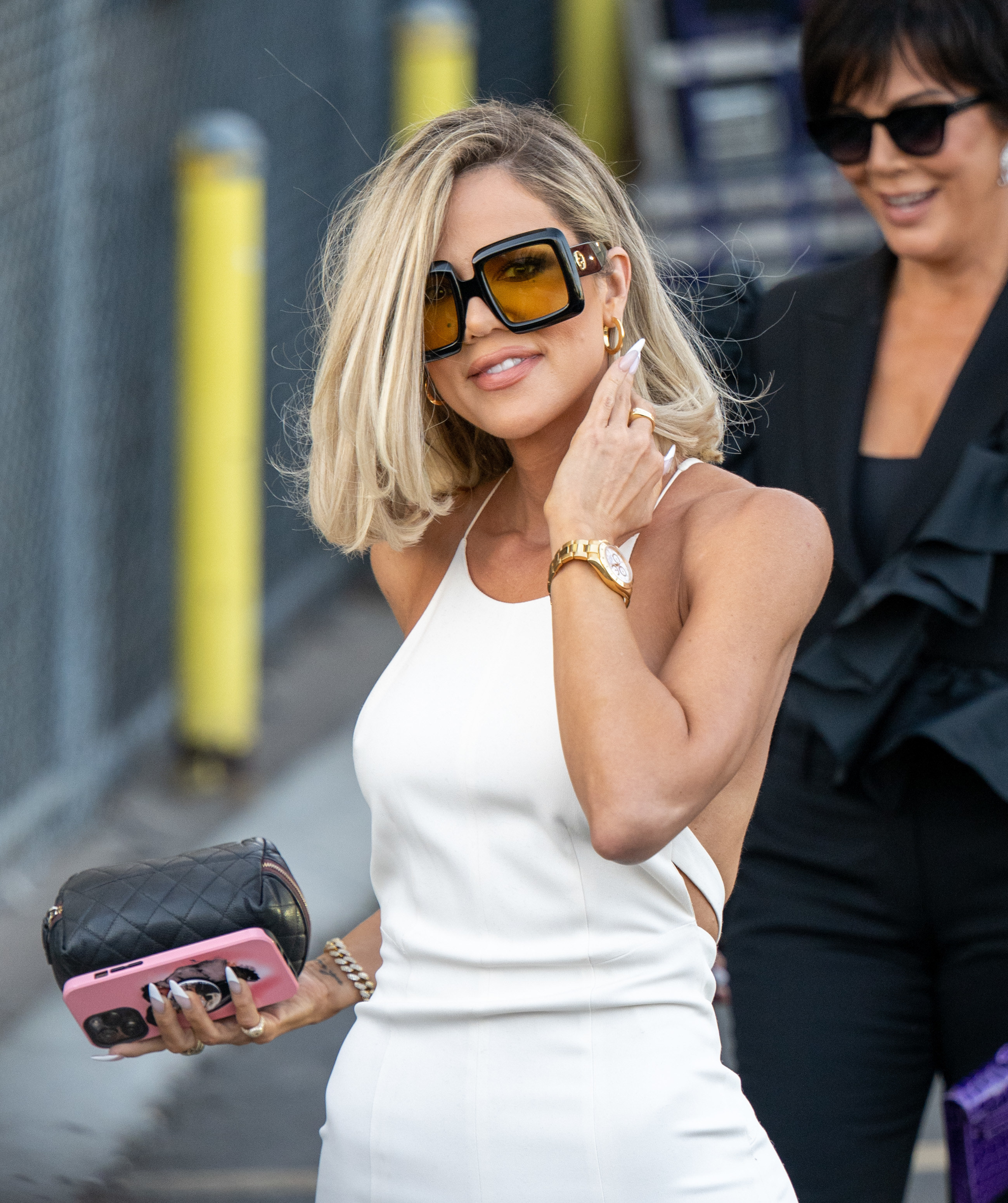 "We don't sell to retail stores unless they're going to carry the full size range," Khloé explained. "That does financially hinder us a lot because not every department store has the budget to do that."
"I get having a buying budget, and I respect that, but we want everyone who buys Good American to feel included, respected, and seen," she continued.
Going on to divulge how Good American is also focused on promoting a wide range of sizes, Khloé revealed all the measures her brand takes to ensure that their consumers feel represented.
"Even on our website — which takes a lot more time and money — but on our website, we showcase every item on three different body types," she said. "That means three different models that we're paying for the day, and we have to do longer shoot times... There's a lot more work and more editing, but it's about the consumer."
"There's not a cookie cutter-shaped woman out there, so there shouldn't be cookie cutter-shaped models, in my opinion," she went on. "I think everyone needs to feel represented."
And Khloé revealed that much of this decision to focus on inclusivity stems from her role as a parent, noting that she wants 4-year-old True — and the rest of the KarJenner kids — to "feel validated."
"Now that I'm a mom and have a daughter, I want her to see every version of herself, her friends, and her cousins — I want everyone to feel validated, I guess," Khloé said.
Discussing the subject of parenthood a little more closely, Khloé — who also recently welcomed her second child, a baby boy, via surrogate with Tristan — admitted that while she absolutely loves being a mom of two, it's "super scary."
"I know it's cliché, but I love everything, even the hard parts," she said of what it's like raising two little ones, adding that her kids "challenge" her as a person.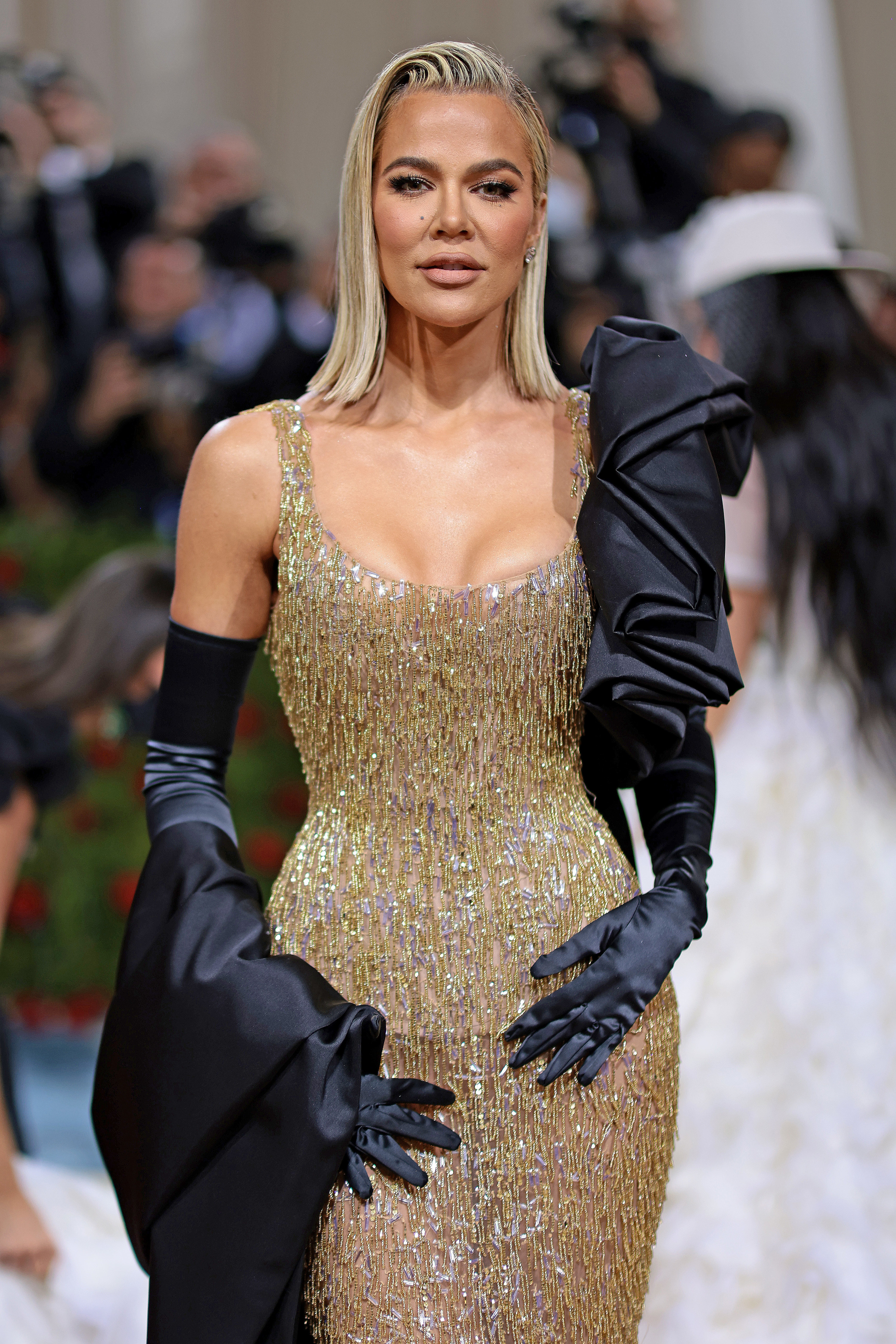 "We have to take those roles seriously, especially in today's day and age, with how much accessibility children have and the information they're exposed to so young," she continued.
"It's super scary, but I take my job very seriously," she said. "I love it so much."
Speaking with Health last year, Khloé noted that because she "had so many issues" with food and the criticism she's faced over her physique, she's super protective of True and very focused on how she's exposed to the same subjects.
"When it comes to food — I had so many issues. It wasn't from one person, I guess just from society or how people critiqued my body," the business mogul said.
"So, I don't play when it comes to True," she went on. "She's very tall. People will always say, 'She's so big.' And I'll say, 'Oh, she's so tall.' I try to make them be more descriptive. I know what an adult means when they say that, but I don't want her to misinterpret that."