It's safe to say that Jennifer Aniston and Adam Sandler share one of the most wholesome friendships in Hollywood.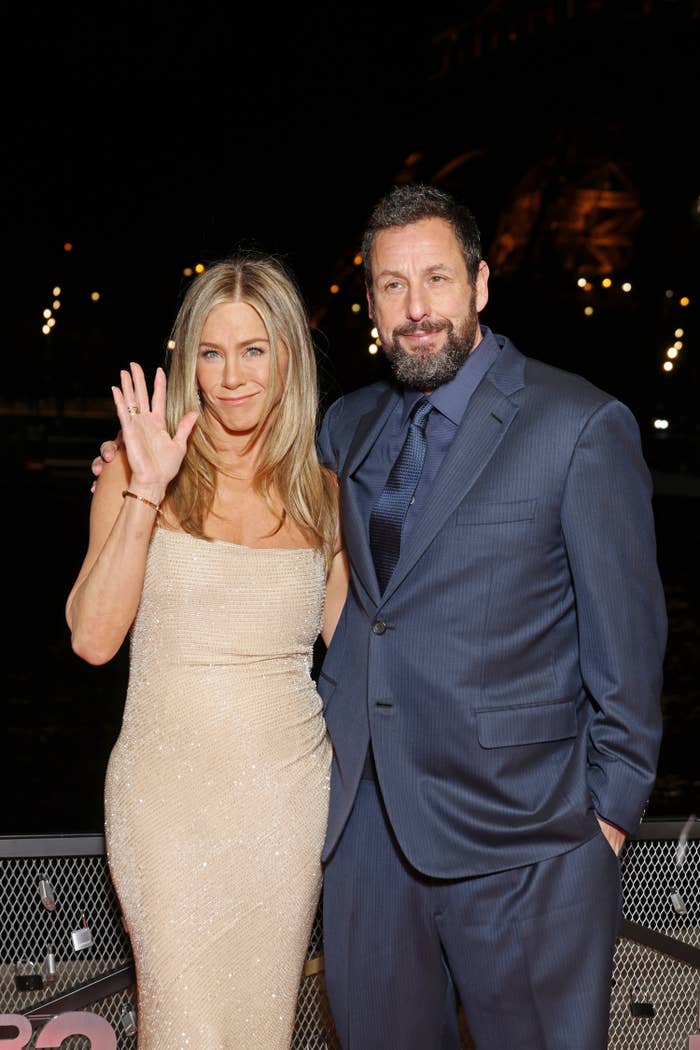 They met when they were in their early 20s after Jennifer started dating one of Adam's friends, and went on to form a decades-spanning bond.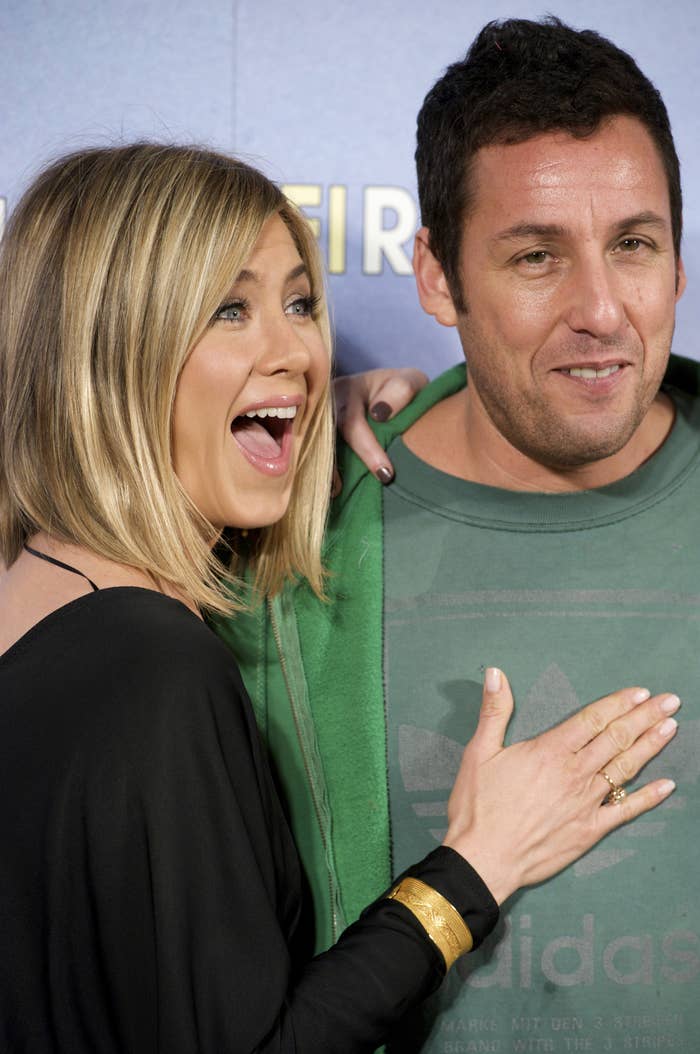 "I knew I was going to be friends with her," Adam told E! News in 2019 as he reflected on the first time he and Jen met. "I didn't know I was going to be making movies with her. We both didn't know that — we were young and we didn't have jobs quite then."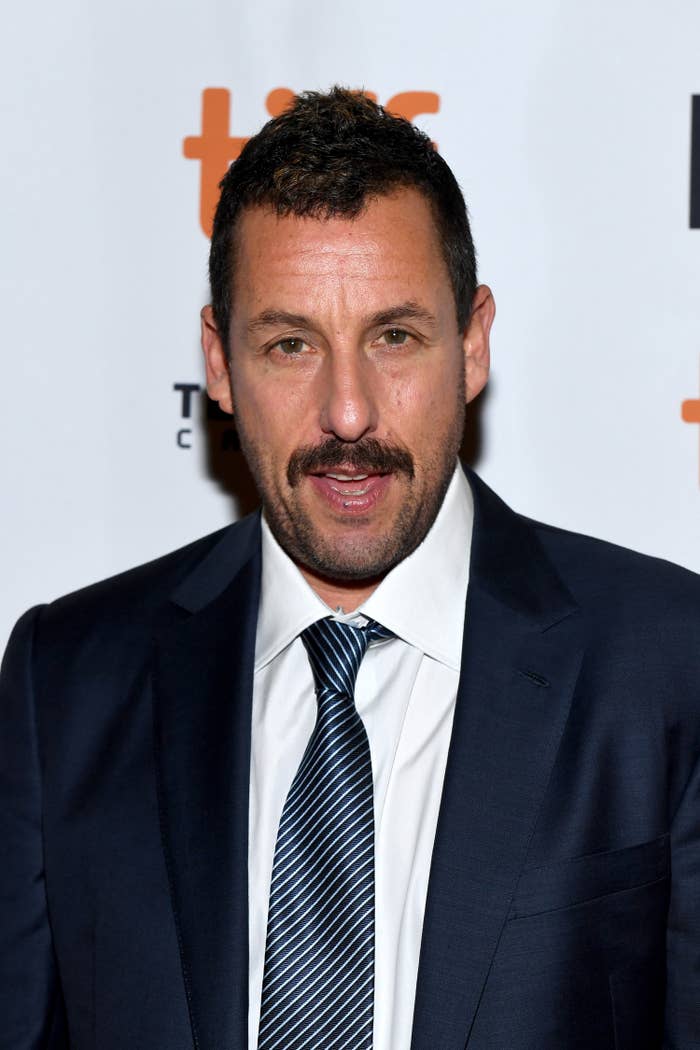 Of course, the duo did in fact go on to collaborate on the big screen, memorably starring in the hit 2011 rom-com Just Go With It — in which Jennifer played Adam's best friend whom he eventually realizes he's head over heels in love with.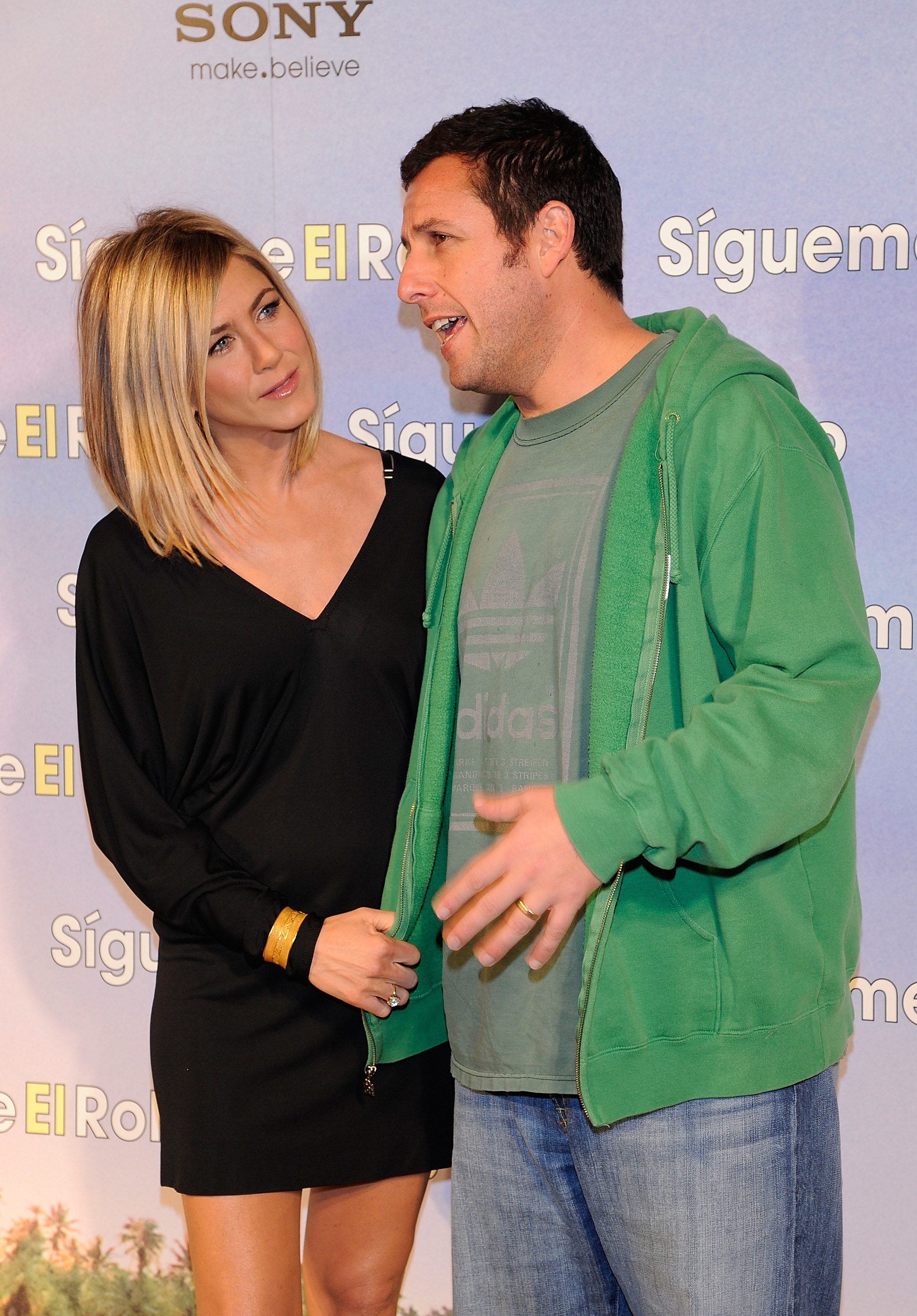 Eight years later, the pair reunited for the 2019 comedy flick Murder Mystery, which — once again — saw them playing lovers onscreen.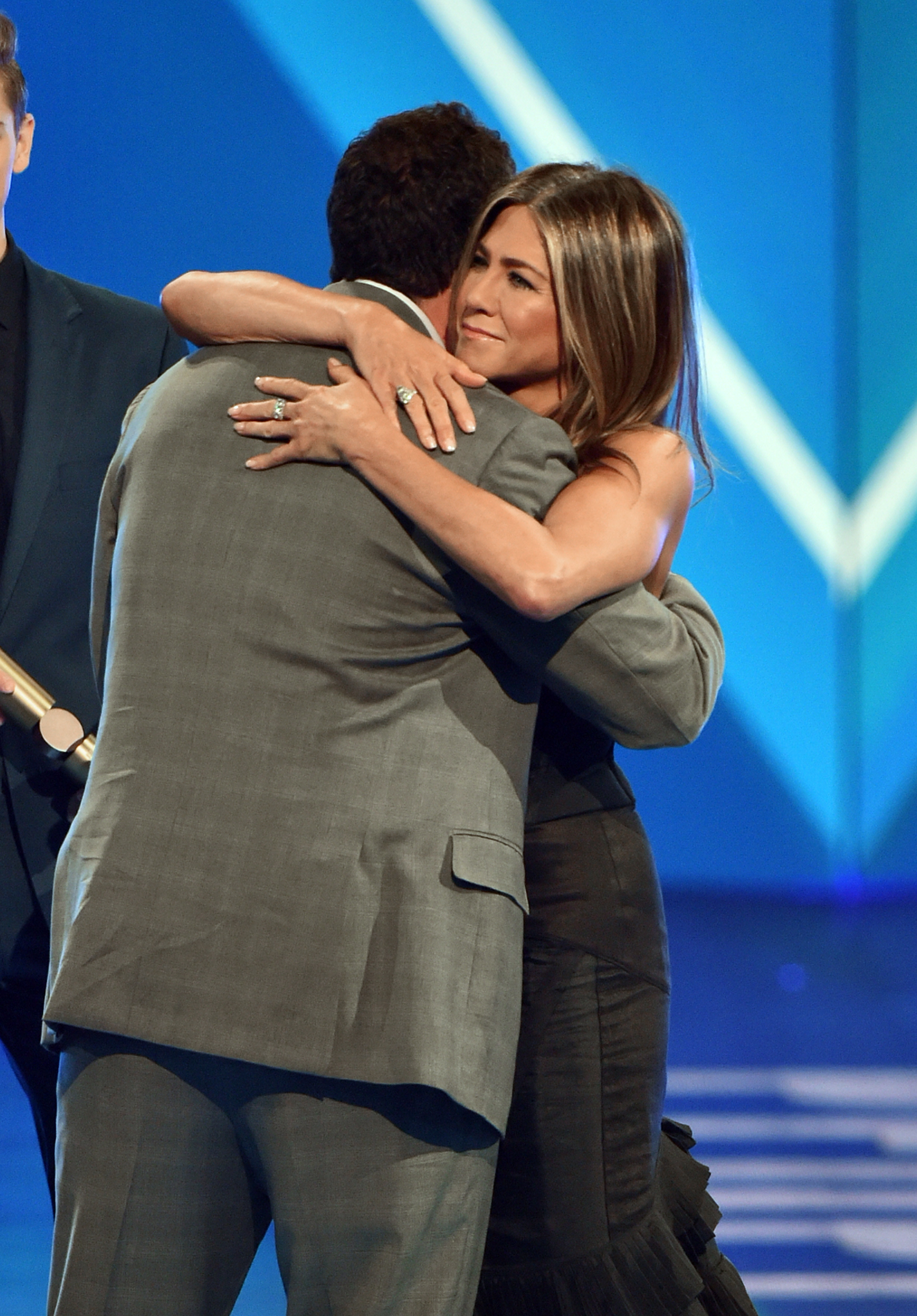 And now, Jennifer and Adam are letting their chemistry shine once more in the soon-to-be-released sequel, Murder Mystery 2.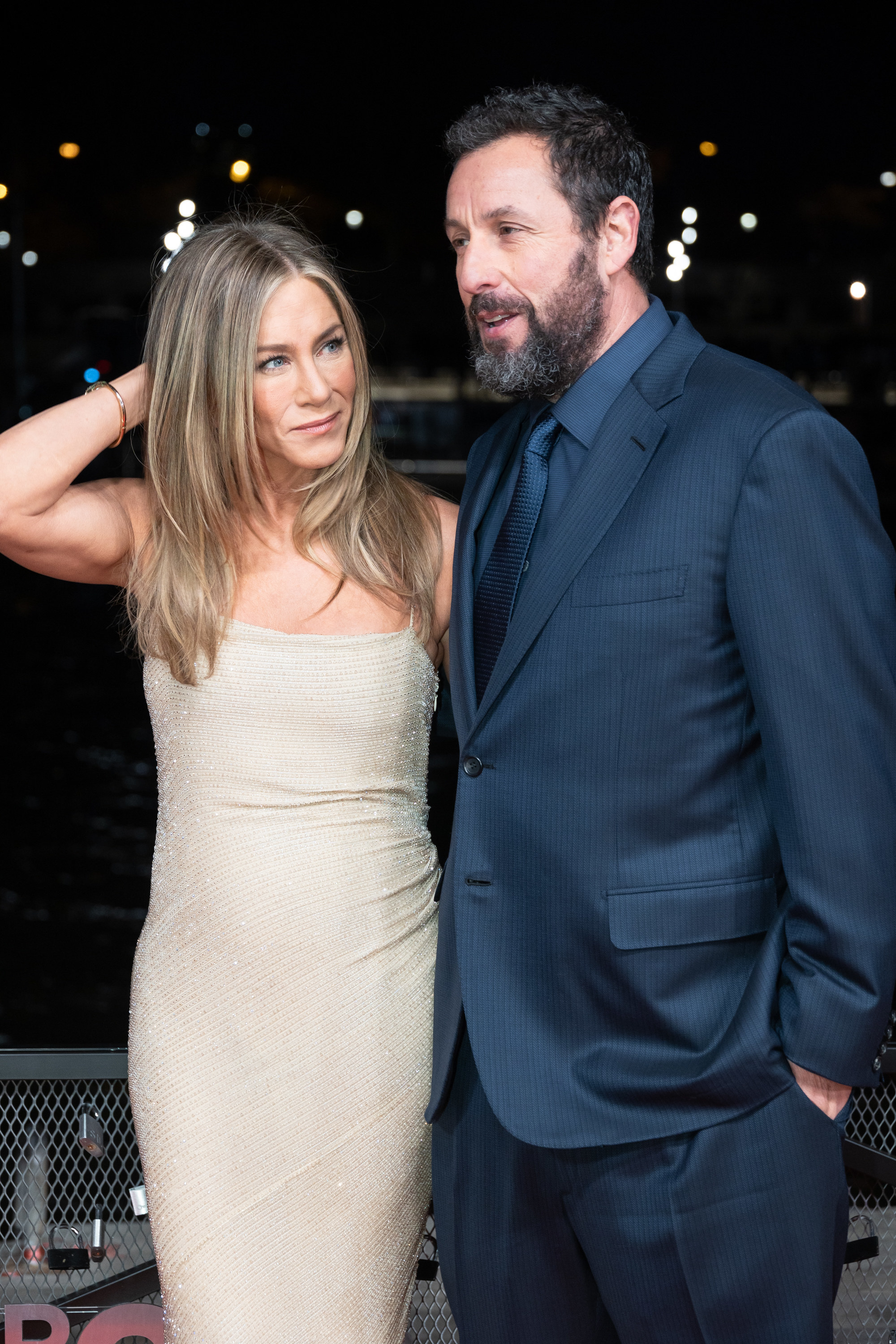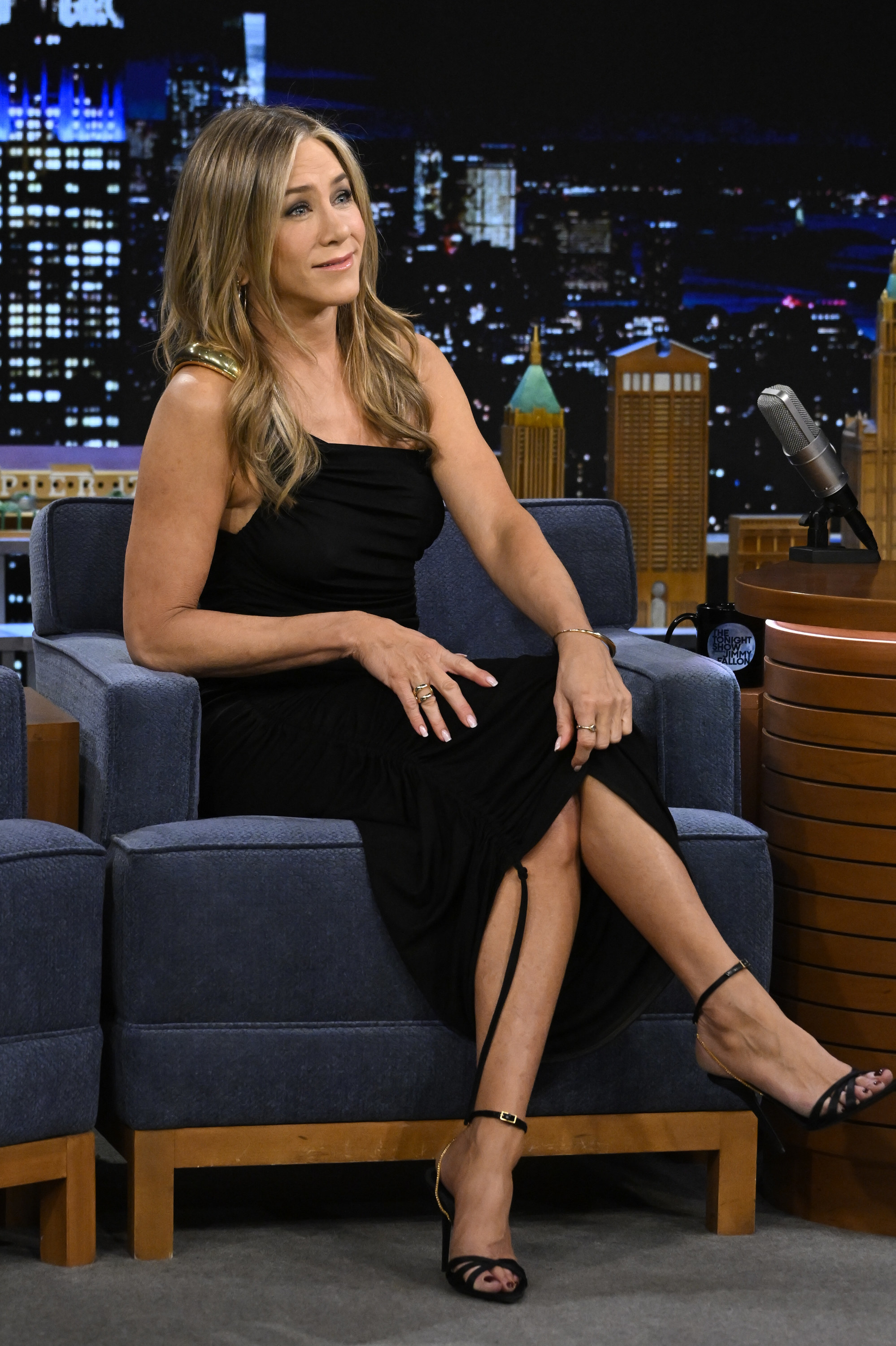 And of course, she was quickly questioned about her and Adam's decadeslong friendship.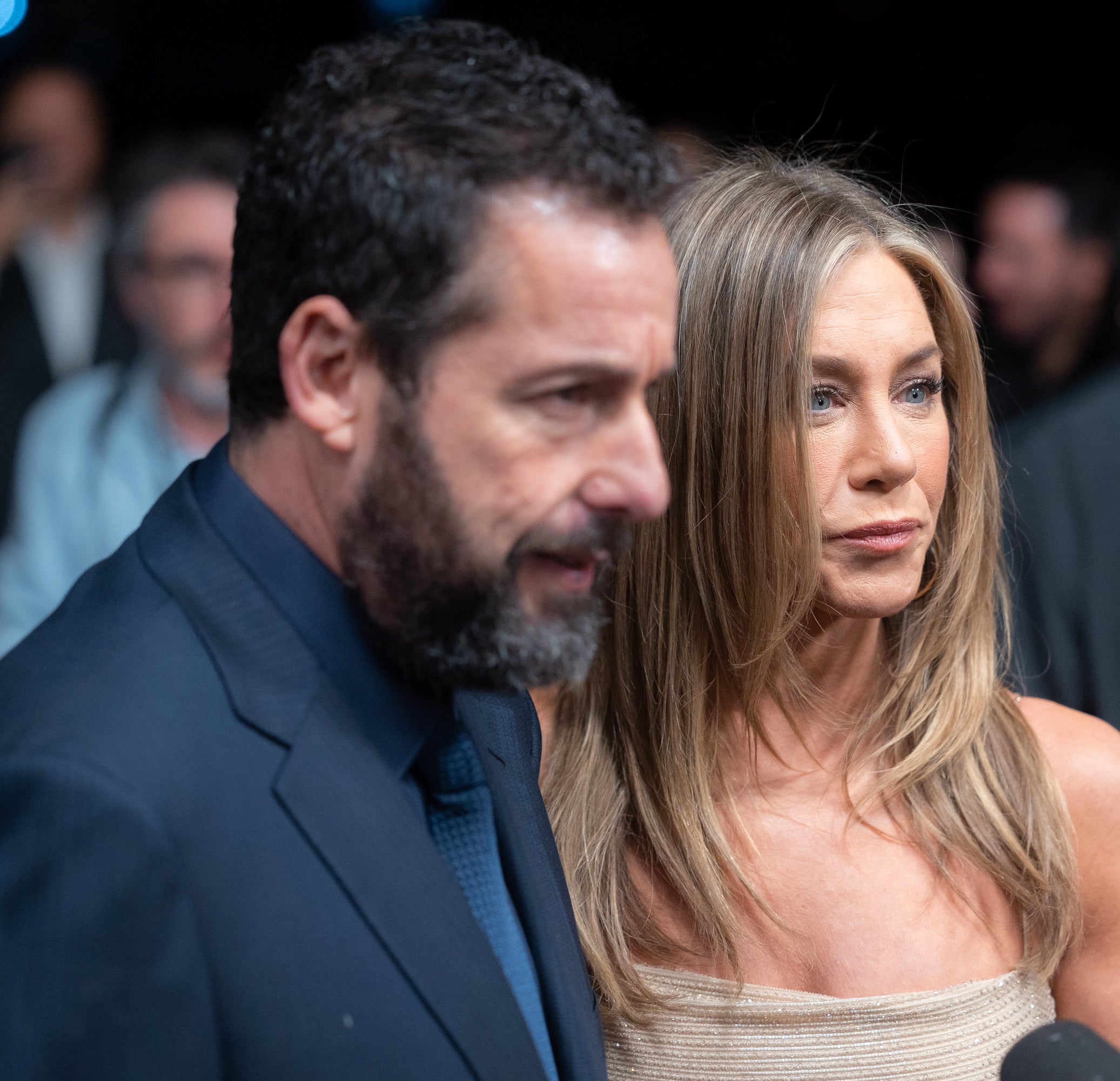 Noting that she and Adam have known each other for "over 30 years" now, Jennifer recalled the first time that they met.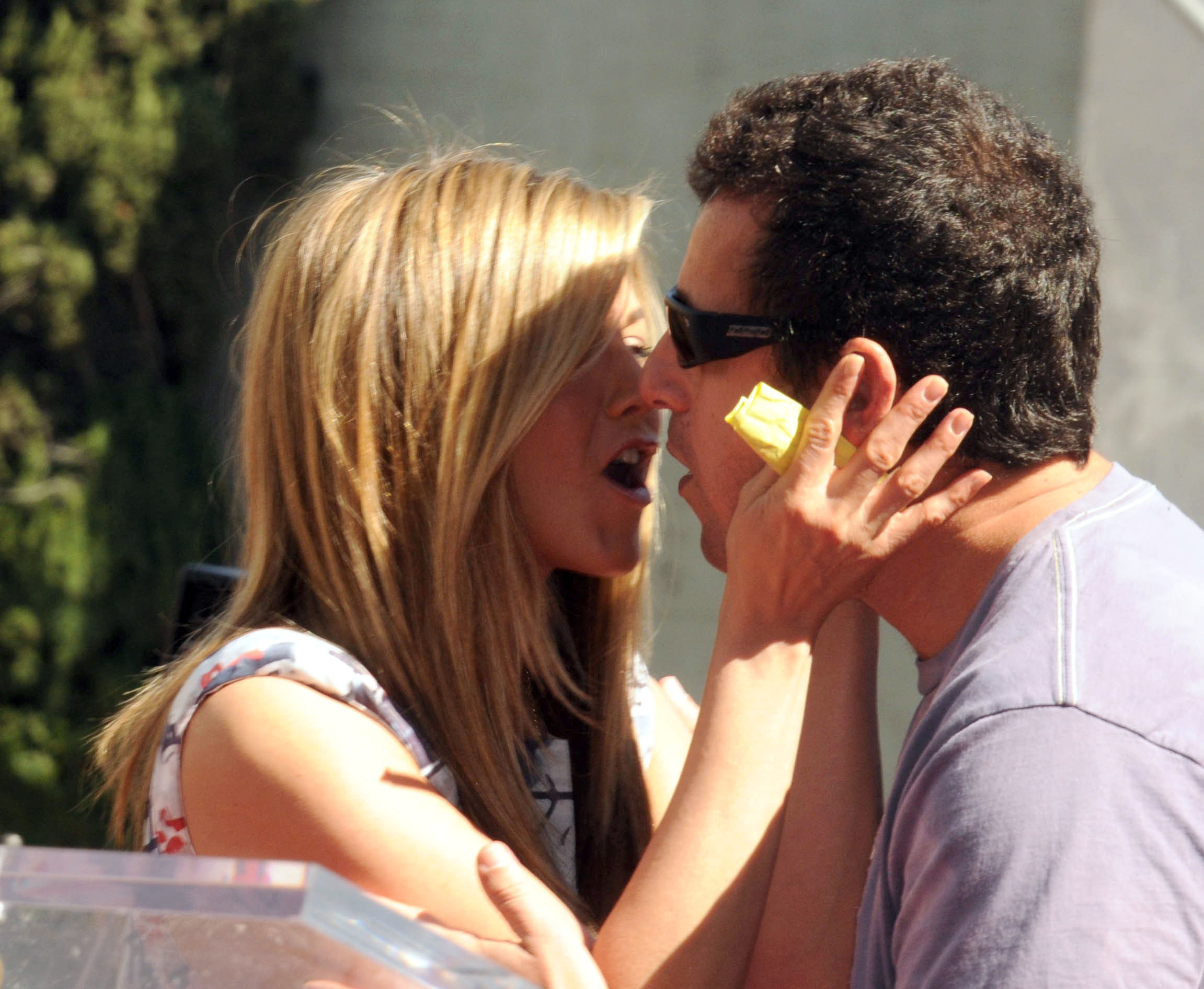 "We met at Jerry's Deli on Ventura Boulevard when we were 20 and 22," she recounted, to which the audience cooed.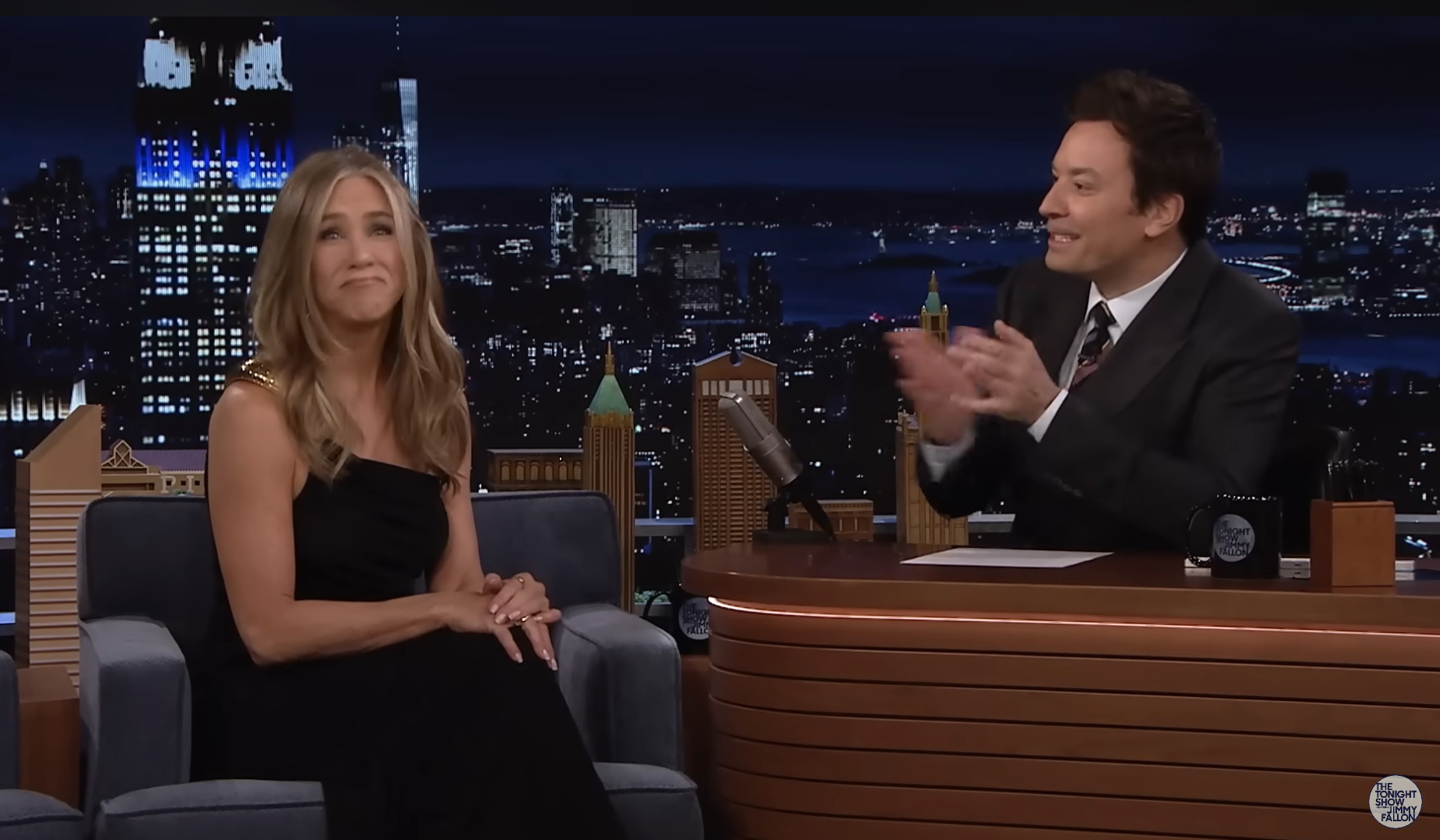 Jimmy then asked Jen, "Over the years, have you given each other advice?"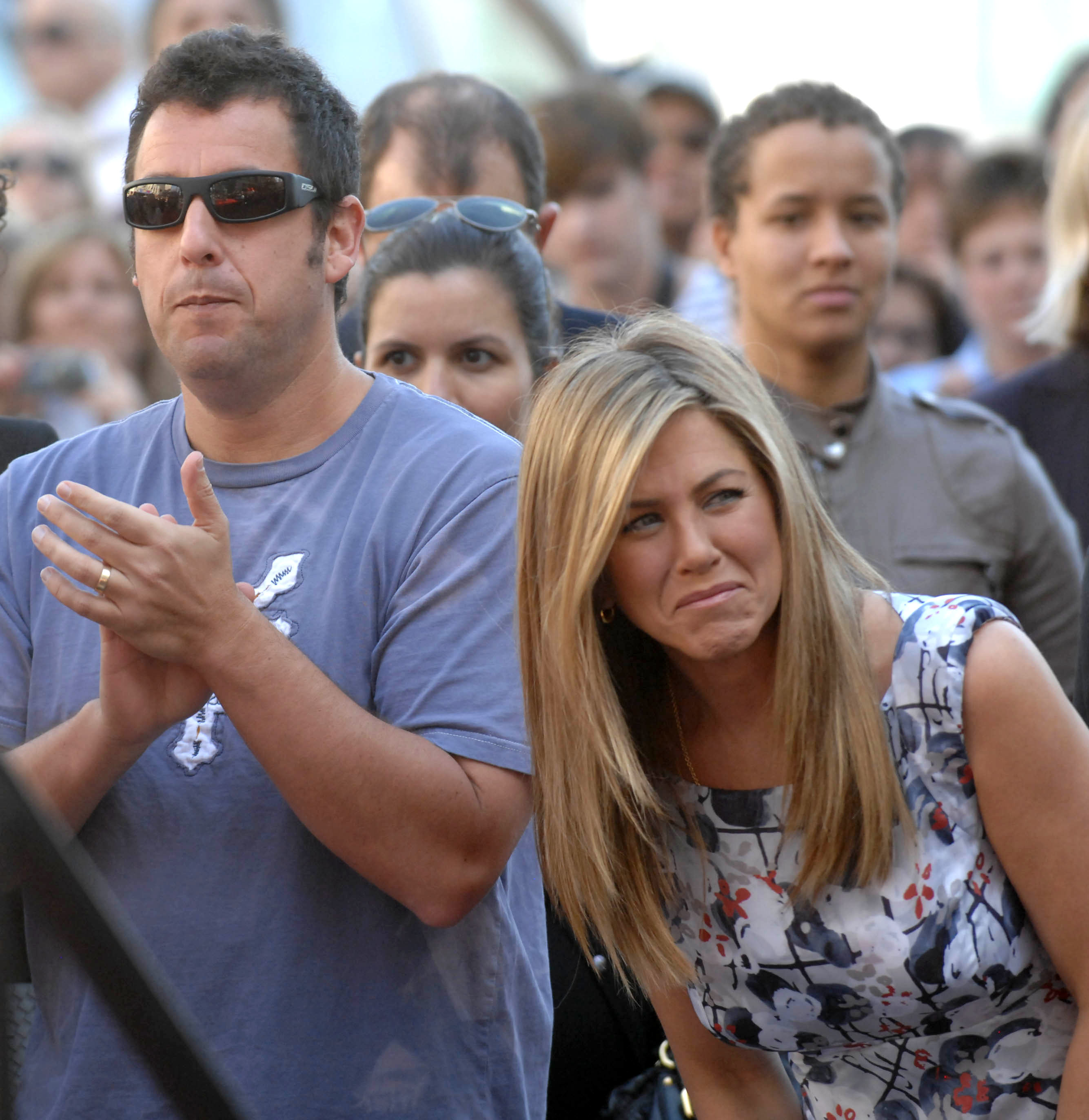 Jen immediately laughed, before candidly sharing: "If I get anything from him, it's 'What are you doing?' — usually based on someone I'm dating."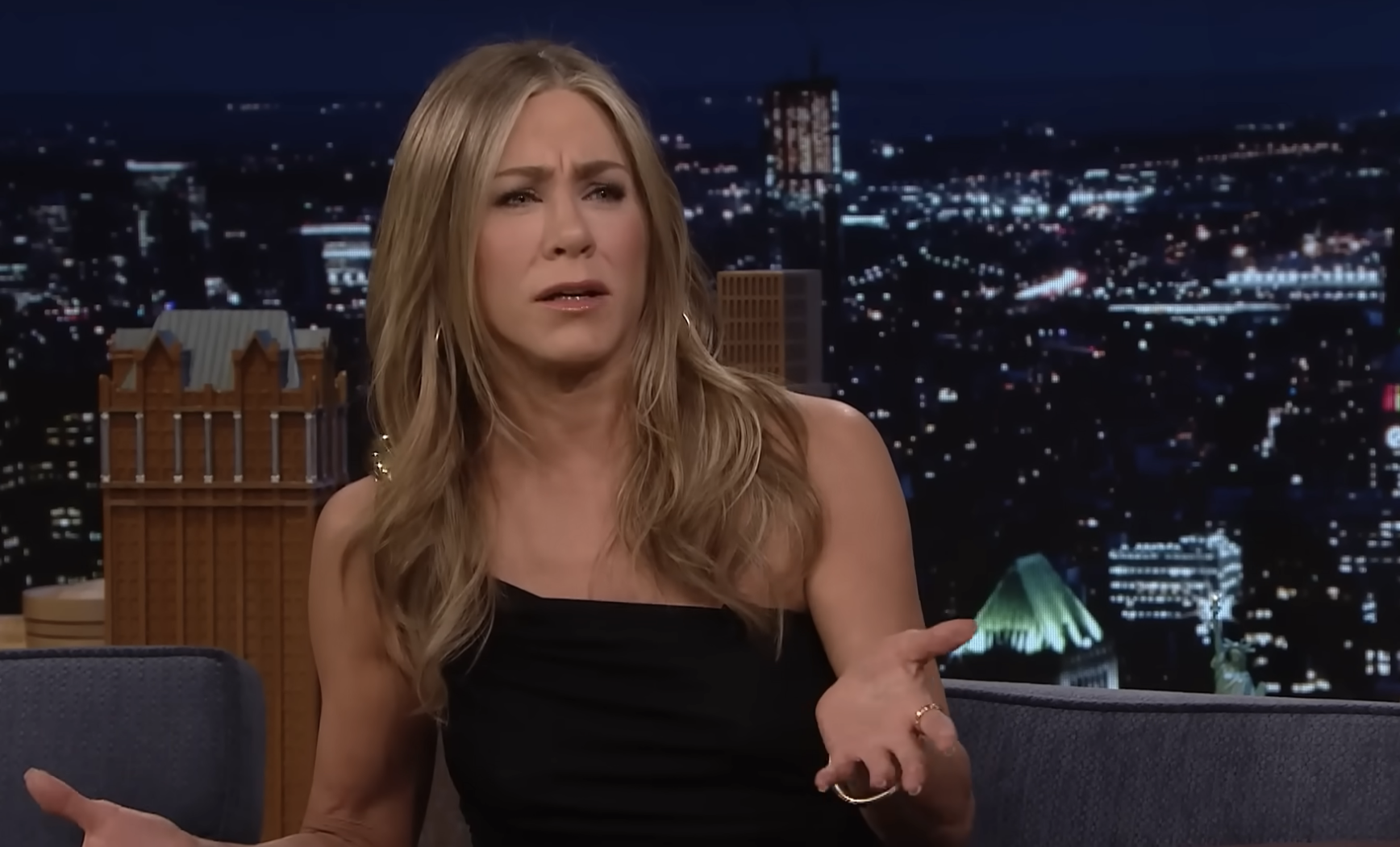 "'What are you doing? What's wrong with you?'" she added, impersonating Adam.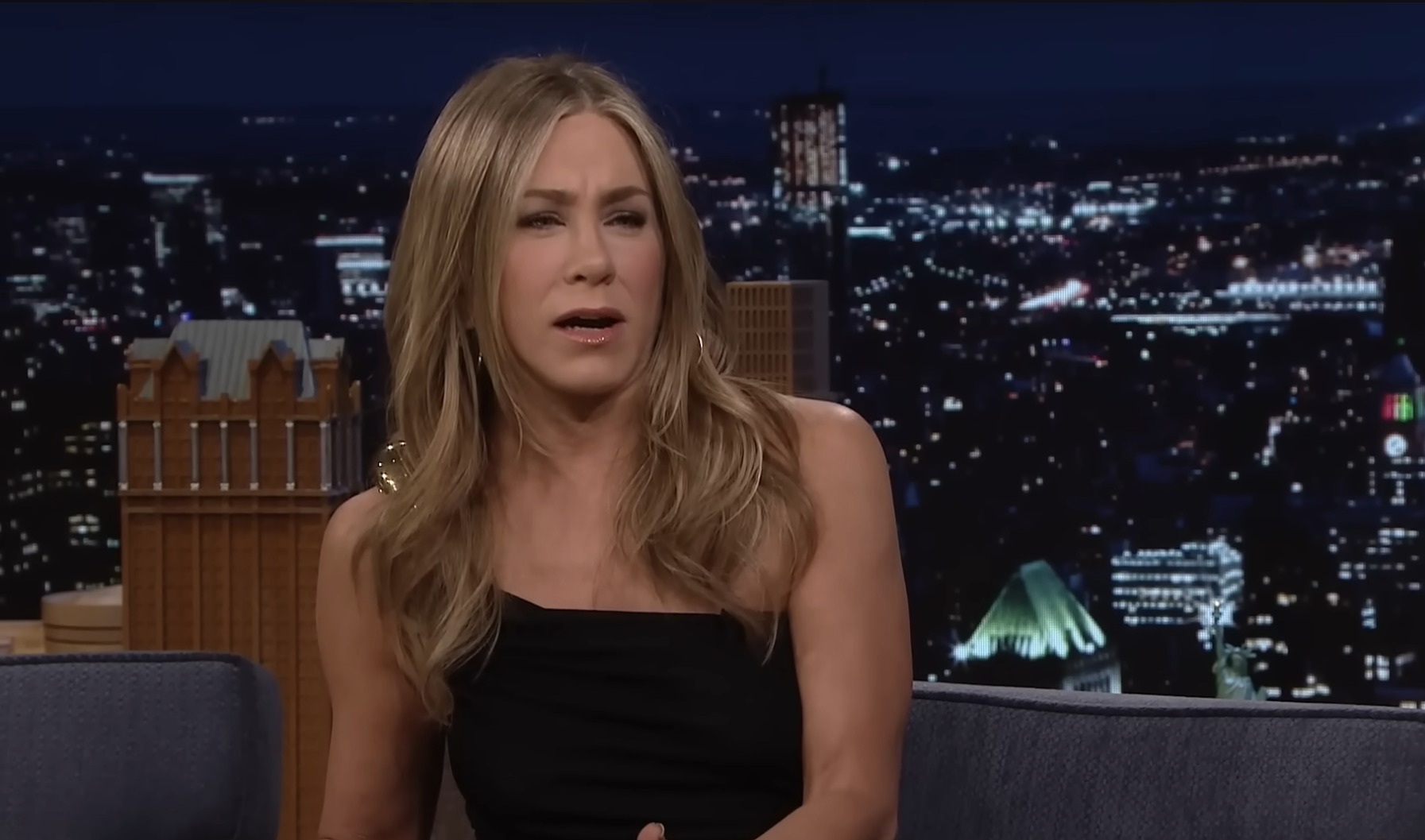 Jen didn't specify exactly who Adam was referring to, but she's been linked to an array of famous faces over the years.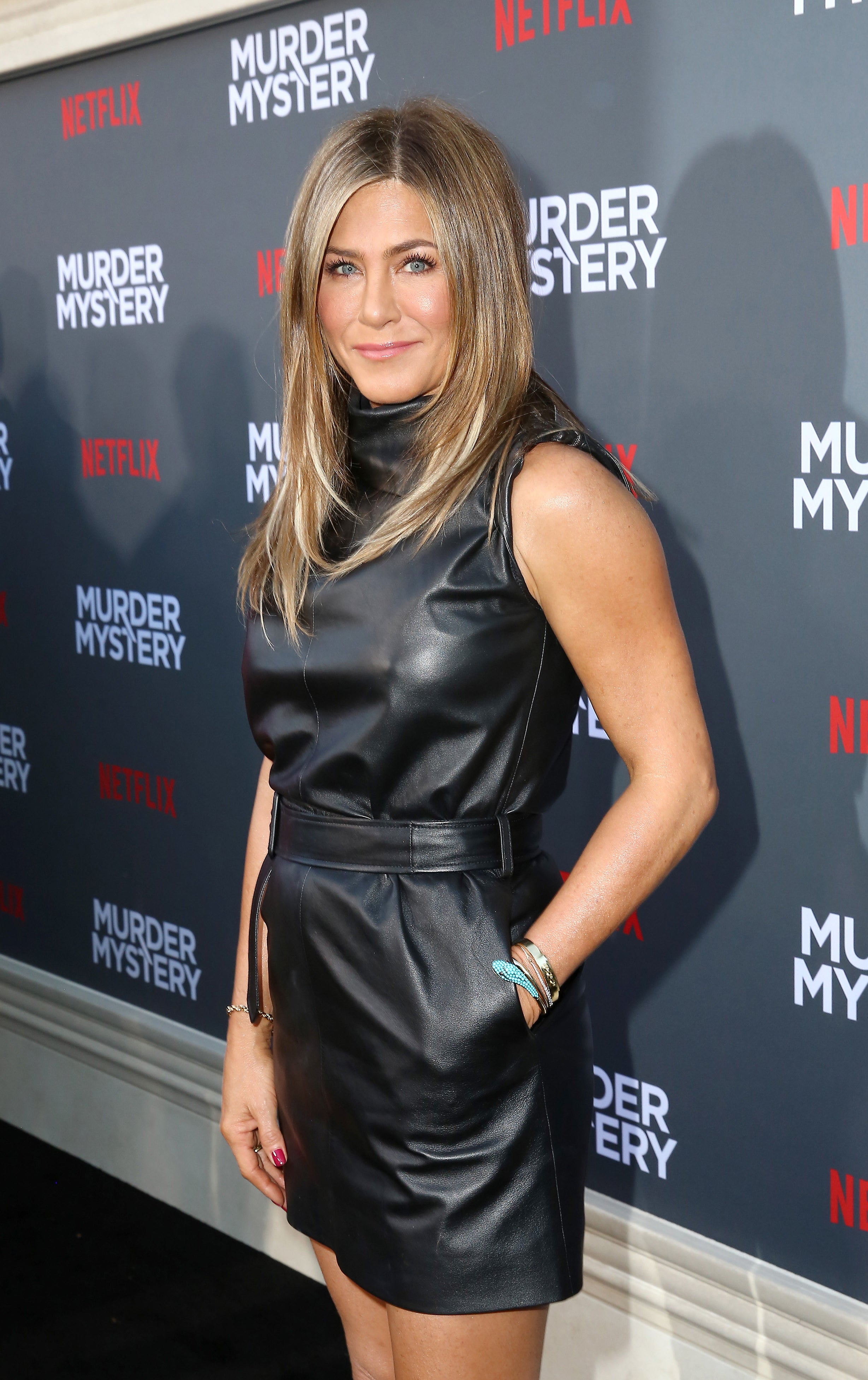 One of her most memorable romances was with Brad Pitt, to whom Jen was married for five years in the early 2000s.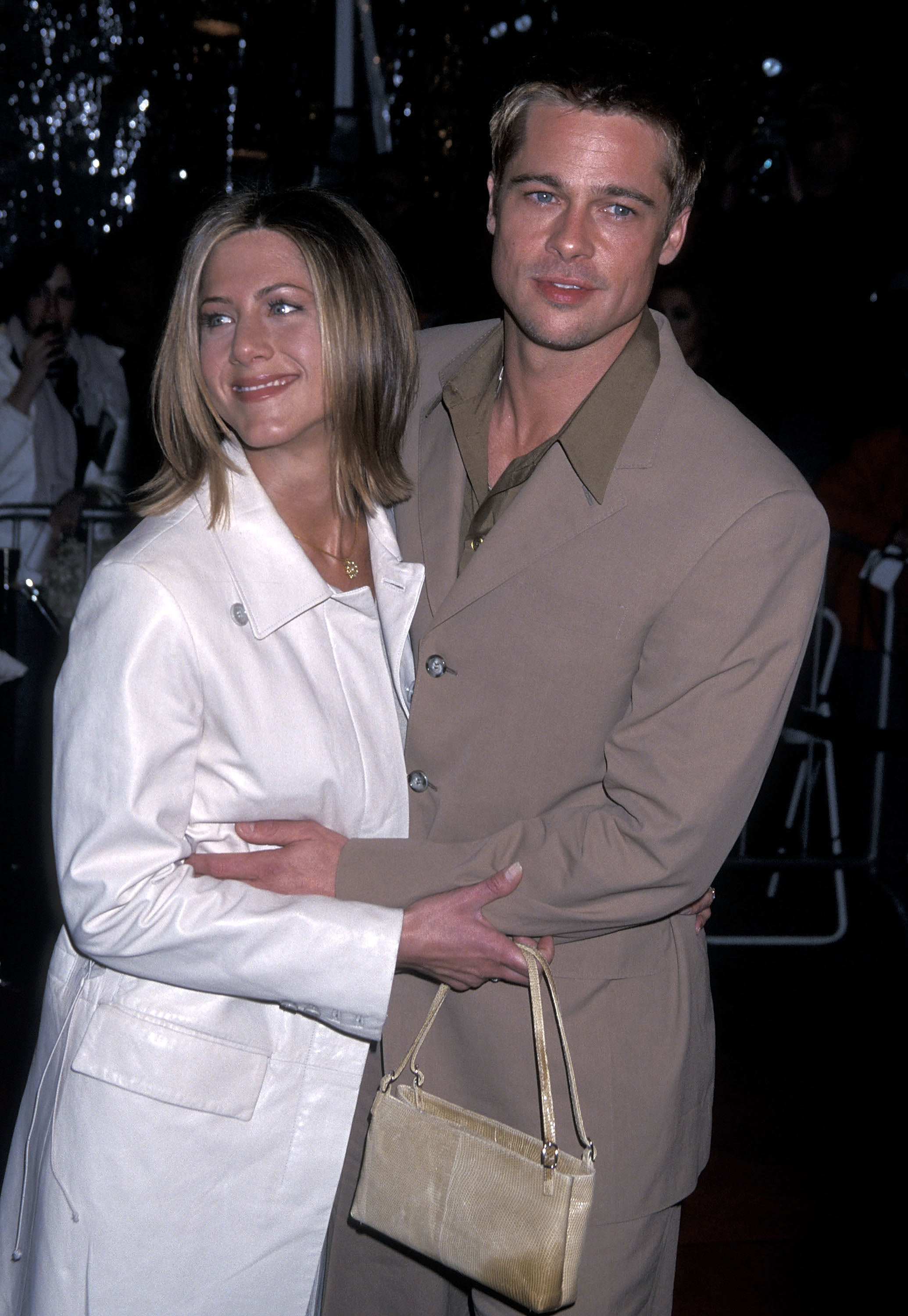 She's also dated stars Vince Vaughn, John Mayer, and Justin Theroux — the latter of whom she was married to from 2015 until 2018. Jennifer has not been romantically linked to anyone else publicly since her split from Justin.
But despite not knowing who Adam's harsh dating advice was about, viewers couldn't help but comment on his and Jen's adorable friendship.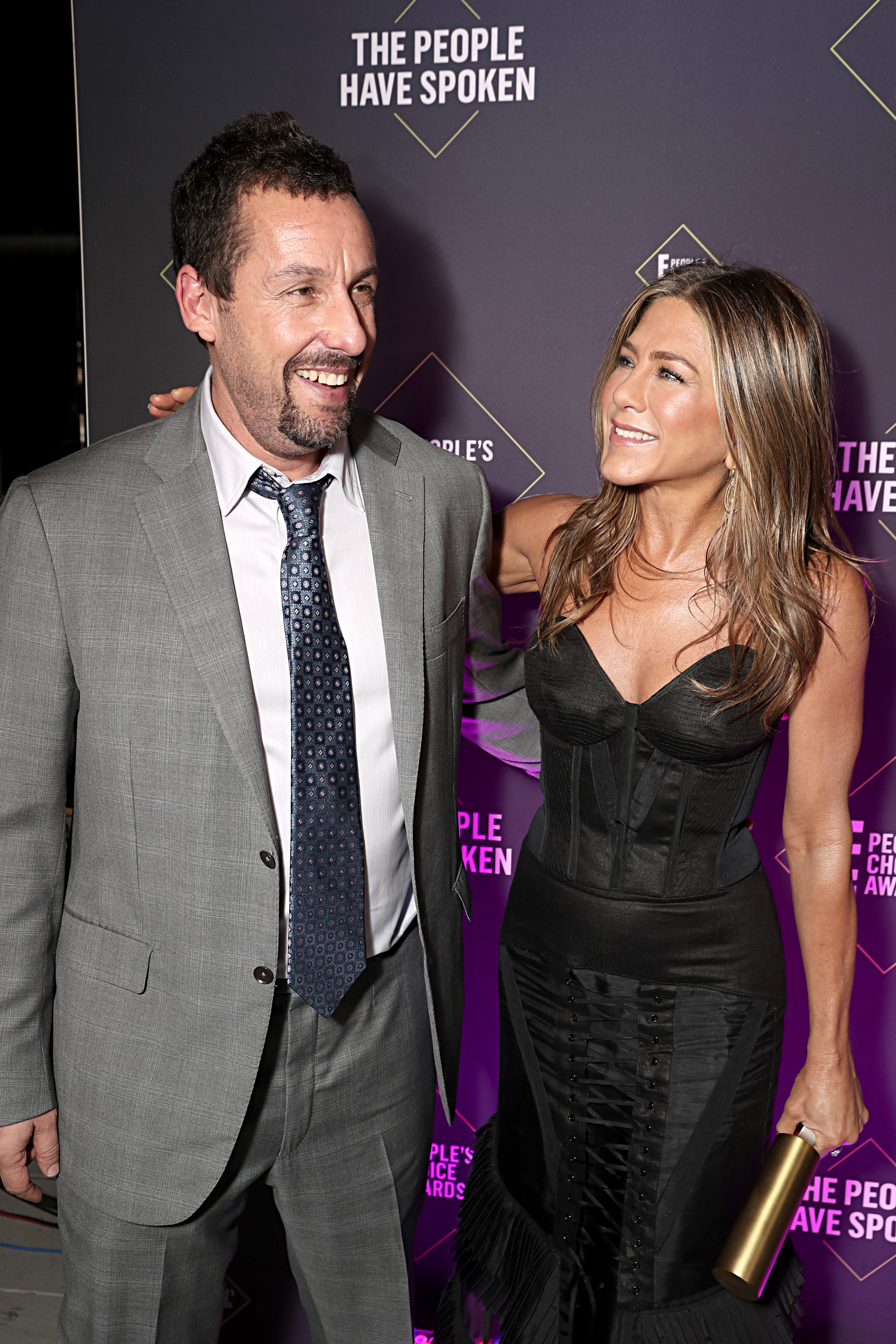 "She and Adam Sandler have good chemistry," someone wrote under the video. "Jen and Adam's friendship is a testament that guys and ladies can be platonic friends," another user added.