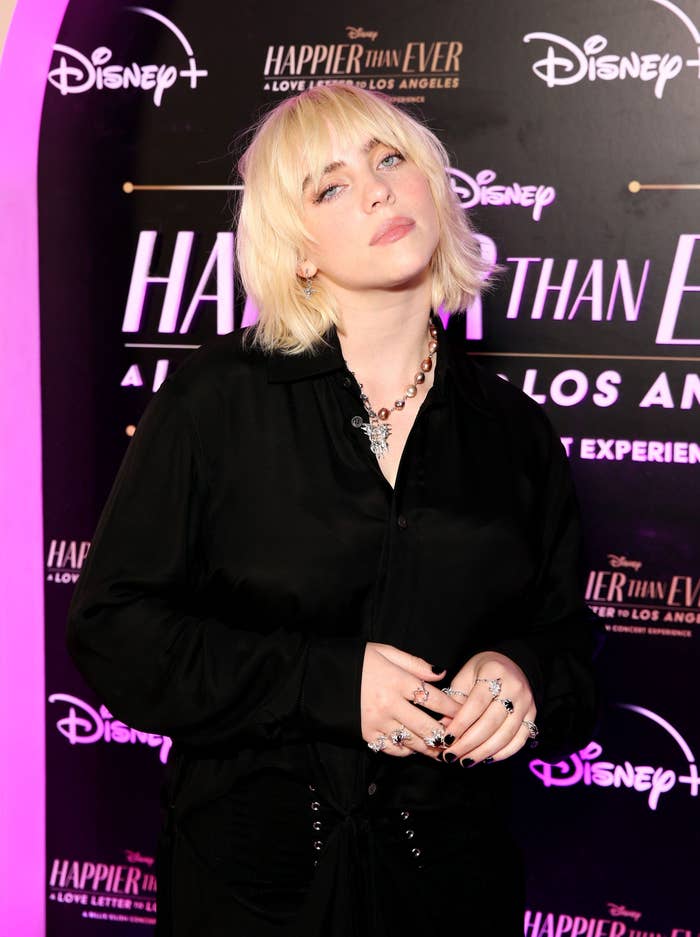 The photos, which surfaced online just days after they were seen holding hands at Halloween Horror Nights, showed Billie and Jesse looking incredibly cozy as they left an apparent dinner date.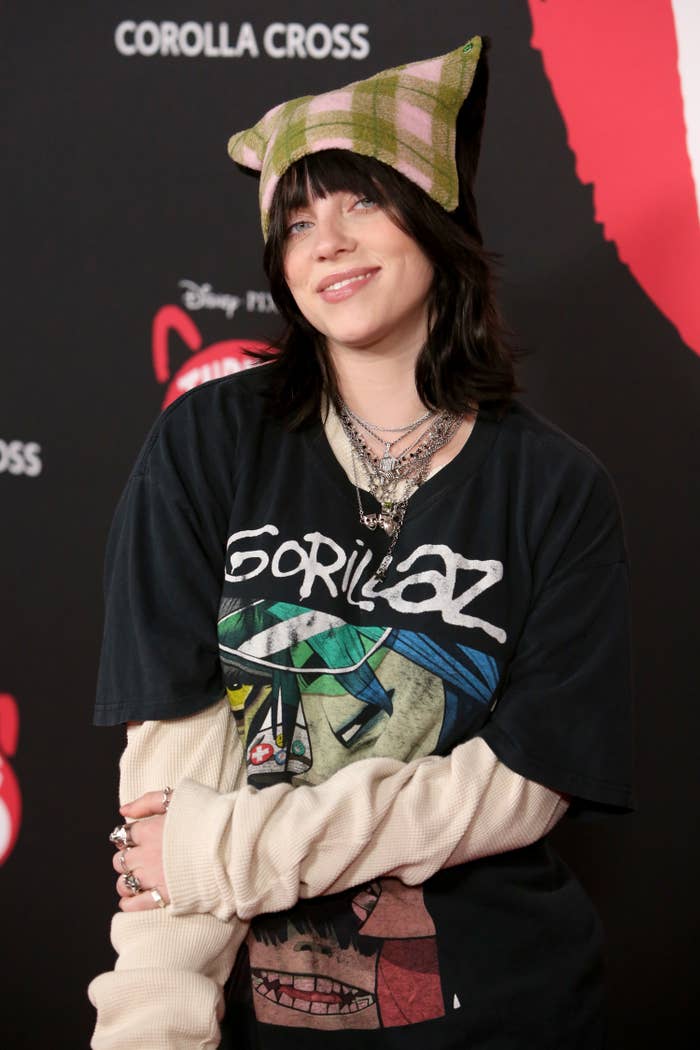 Among the public reaction to the apparent confirmation that the pair were dating, some Twitter users raised their eyebrows at the age gap between Billie, 20, and Jesse, 31.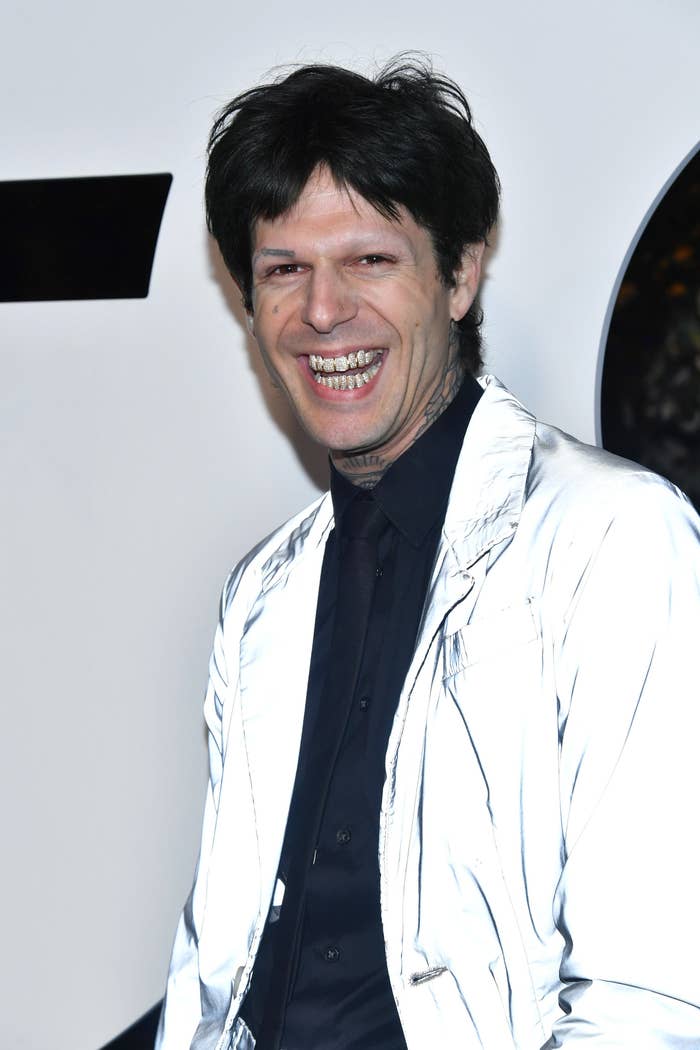 Given that Jesse has reportedly known Billie since she was around 15 or 16, per TMZ, many fans were left feeling uncomfortable by the news that they were seemingly dating.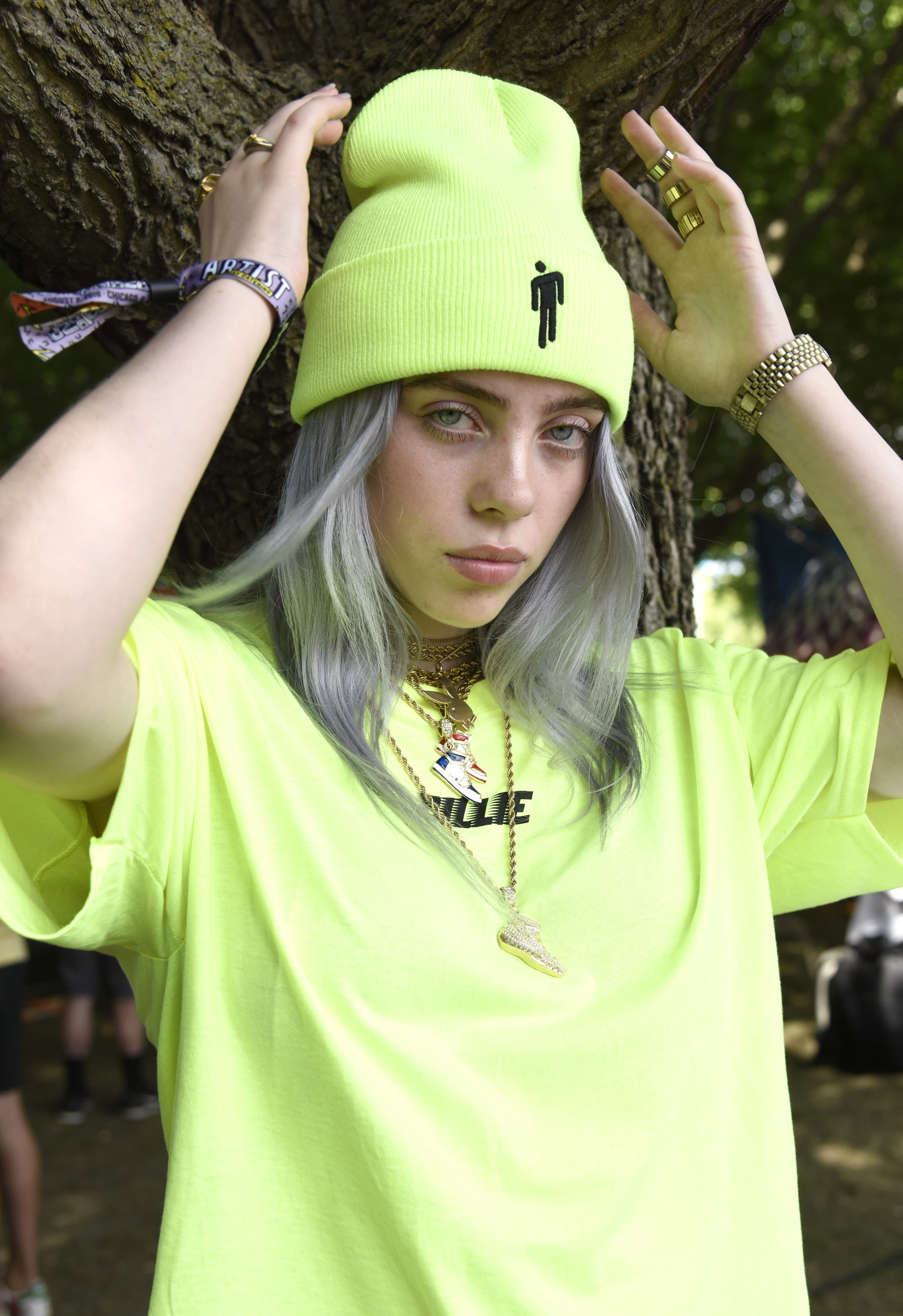 "jesse rutherford was alive during george h w bush's presidency. billie eilish cannot legally drink," read one viral tweet.
"billie eilish cannot legally drink and jesse has known her since she was 15," another said. "gotta love hollyweird!"
Some people defended the couple, arguing that Billie is a legal and consenting adult. In response, others said that 20 is still "young enough to be vulnerable to power dynamics" when dating someone over a decade older.
All in all, the subject became a huge talking point online and has been ever since the photos first surfaced.
And while neither Billie nor Jesse immediately responded to the criticism, the pair have now seemingly poked fun at the whole thing by picking some very ~pointed~ costumes for Halloween this year.
Pictures circulating online show Billie dressed as a baby, while Jesse and one of his friends dressed as old men for a Halloween party.
Needless to say, fans were quick to raise eyebrows at the costumes in light of the ongoing criticism of Billie and Jesse's age gap. "i cannot believe instead of jesse rutherford dating a 20 yr old and just SHUTTING THE FUCK UP him and billie dressed as a baby and old man......i am at a loss," one person wrote.
"something doesn't sit right with me knowing that billie eilish dressed up as a baby and jesse rutherford dressed up as an old man," another said.
Several people went on to label the costumes "nasty" and "gross." One tweet read, "this whole billie and jesse situation is very weird…the costumes? that's so…wrong."
Meanwhile, others suggested that even without a problematic age gap, any couple dressing as a baby and an old man is "distasteful."
And most people wound up suggesting that Billie and Jesse were "trolling the internet" with their costumes in light of the overwhelmingly negative response to their age gap.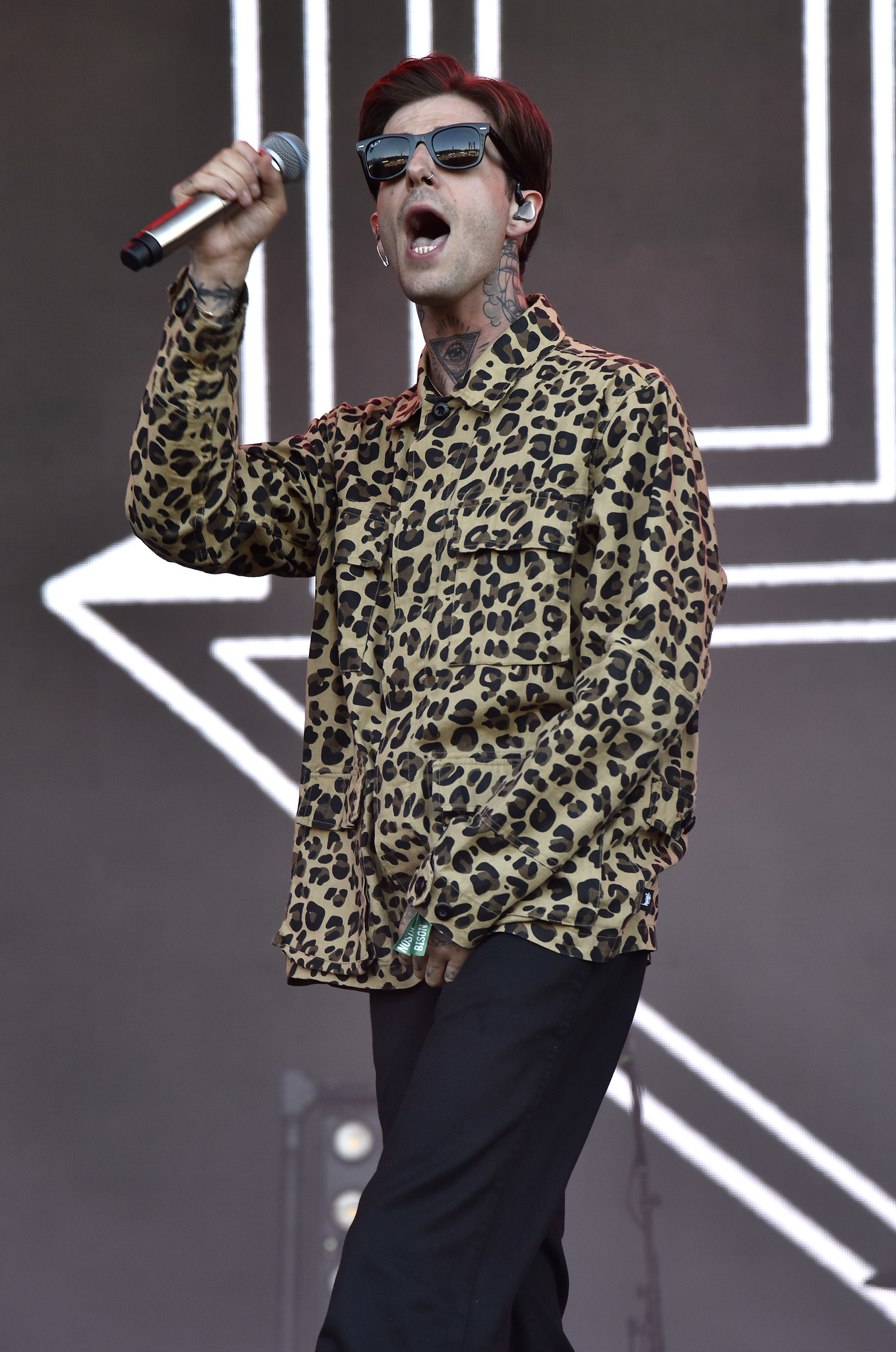 "I feel like billie and jesse [knew] what they were doing since the Internet has trolled their relationship with their enormous age gap, so they're trolling the internet on purpose," one person speculated.
Shortly after the photos surfaced online, Billie shared a mirror selfie to Instagram, which fans quickly labeled a "distraction post."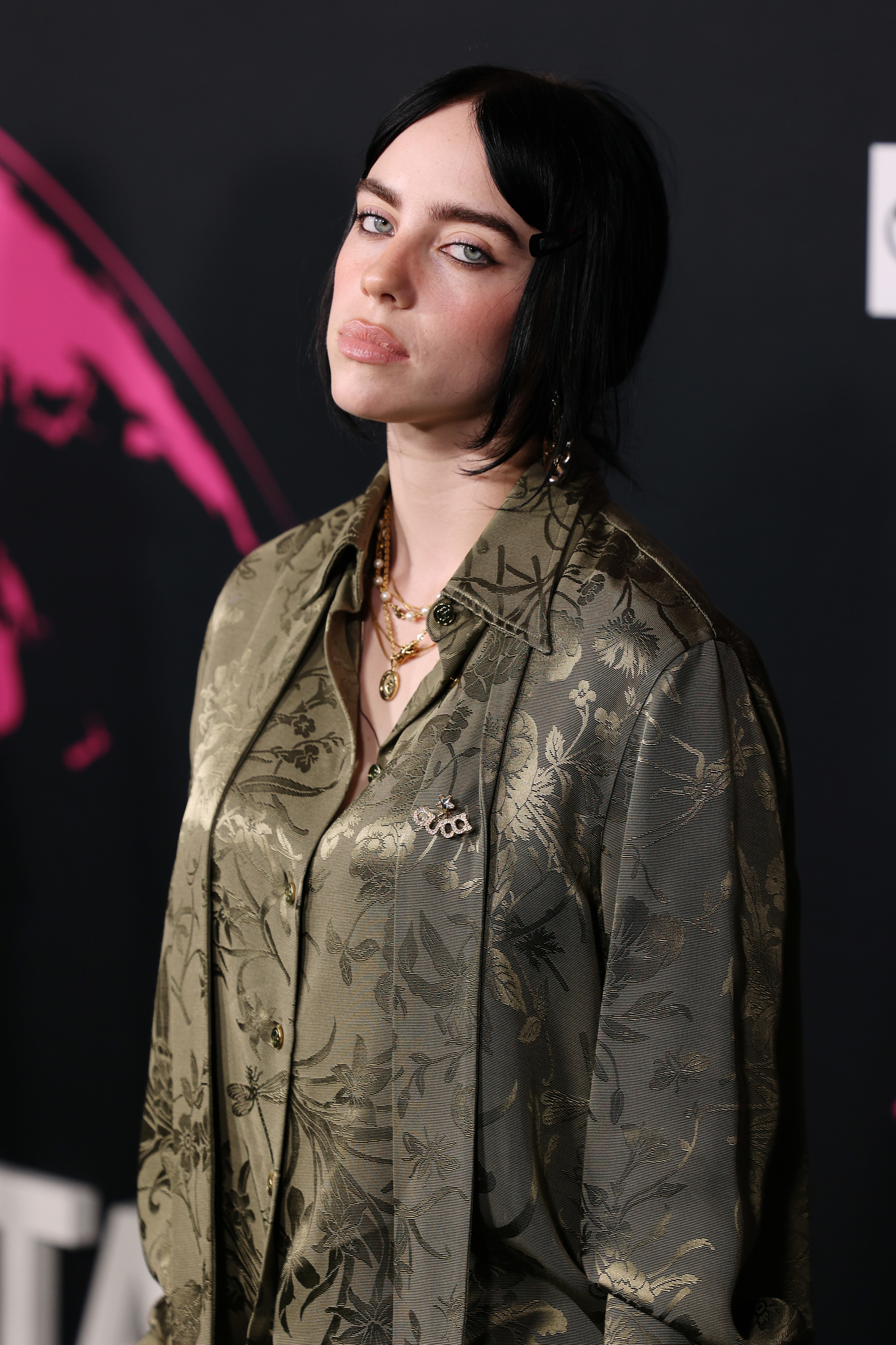 "i'm tired," she captioned the photo. It was quickly flooded with comments calling her out for seemingly trying to draw attention away from the growing backlash.
"girl so are we we've SEEN ur costume and we're not happy," one person wrote. "girl .. you ain't distracting nobody," another said.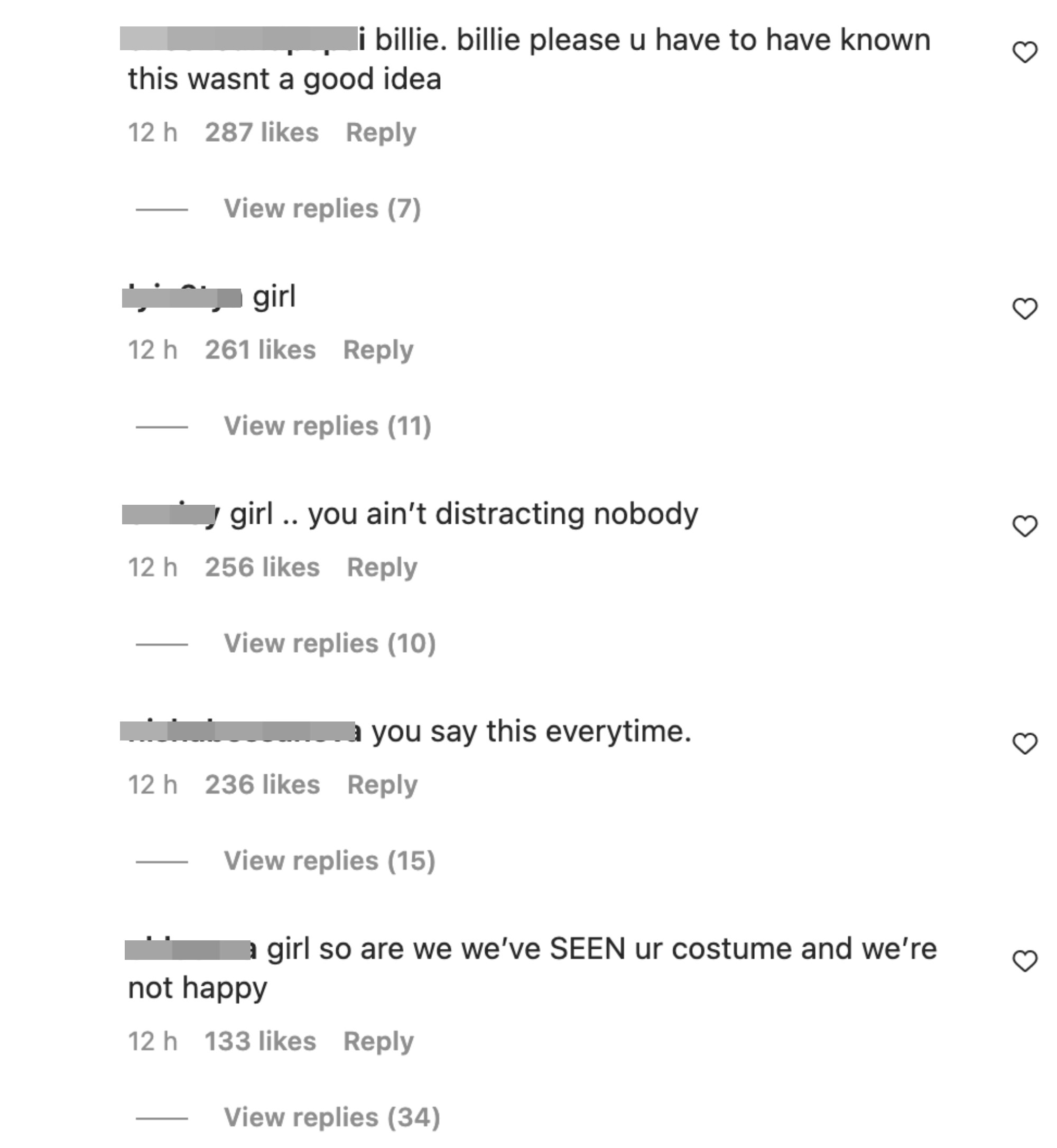 "DISTRACTION POST WONT WORK THIS TIME," one fan wrote. "WE SAW THAT COUPLES COSTUME."