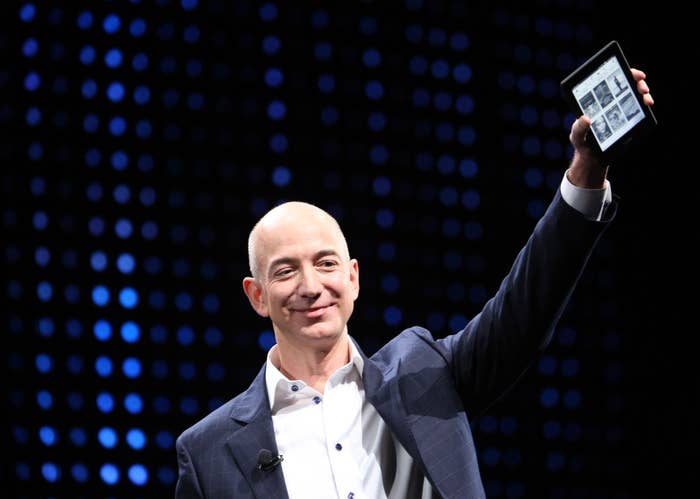 Amazon's market cap briefly passed $1 trillion on Tuesday, making it the second publicly traded US company to reach that landmark after Apple in August.
Shares of the e-commerce behemoth rose to a high of $2,050.50 Tuesday morning, which surpassed the $2,050.27 stock price needed to reach the $1 trillion mark. Its share price fell below that mark in the afternoon.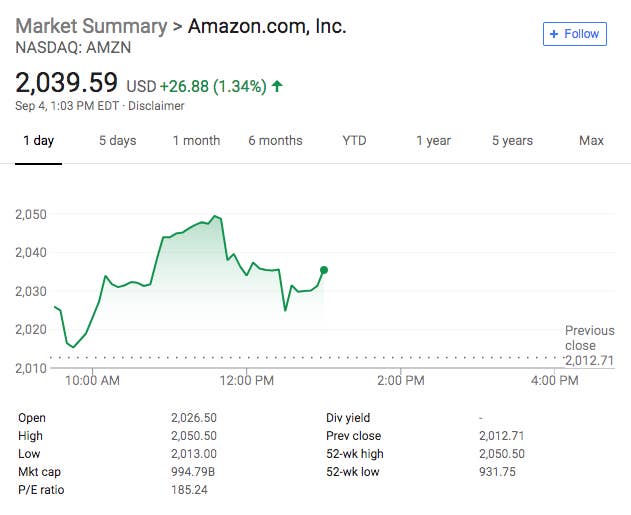 Amazon, which was founded as an online bookseller by CEO Jeff Bezos out of his garage in 1994, has since become a diverse and sprawling company that has its fingers in everything from private-label apparel to voice-controlled devices to groceries.

The company has acquired a string of online businesses from Audible to Zappos, and more recently Whole Foods. It's also honing its logistics business with a last-mile delivery solution called Amazon Logistics, and it's competing with Facebook and Google in online advertising.
The company has also kept investing in its Prime network with the expansion of Prime benefits to Whole Foods shoppers and new subscriptions available exclusively for members.
Meanwhile, Amazon's cloud services business grew by 49% over the fourth quarter, compared to the same time last year, according to the company's most recent quarterly report filed in June. The company's web services now make up 11.5% of the company's revenue, compared to 10% last year.