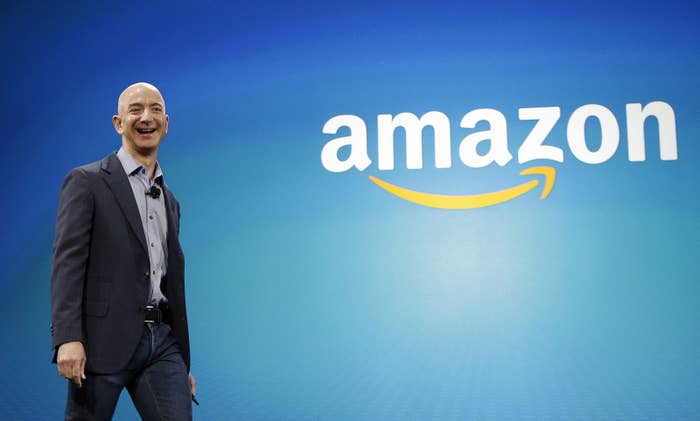 For years, Amazon has refused to disclose the size of its Prime membership. But Wednesday, Amazon CEO Jeff Bezos finally revealed one of the company's best-kept secrets.
Bezos said in a shareholder letter that the company counts more than 100 million people globally as members of its Amazon Prime network, the delivery and content business that is at the center of the company's business model.
"From the beginning, our focus has been on offering our customers compelling value," Bezos told investors. "Word of mouth remains the most powerful customer acquisition tool we have, and we are grateful for the trust our customers have placed in us."
Analysts, market researchers, and reporters have all attempted to do the math and find a close estimate. Consumer Intelligence Research Partners estimated the number at 85 million. A research analyst with Cowen calculated the number at 60 million. A reporter with Recode said the number was about 66 million. While some of their calculations were close, they all underestimated the size of this booming business for Amazon.
The company has remained mostly mum on the issue. It said in December that "in one week alone, more than four million people started Prime free trials or began paid memberships."
Amazon has been aggressively expanding its Prime membership by reaching people who receive government benefits and students. Consumer Intelligence Research Partners found that Prime members spend more on average on Amazon, with members spending $1,300 per year compared to about $700 for non-Prime members.
"You cannot rest on your laurels in this world," Bezos told investors. "Customers won't have it."
People On Medicaid Now Get Amazon Prime For $5.99
None