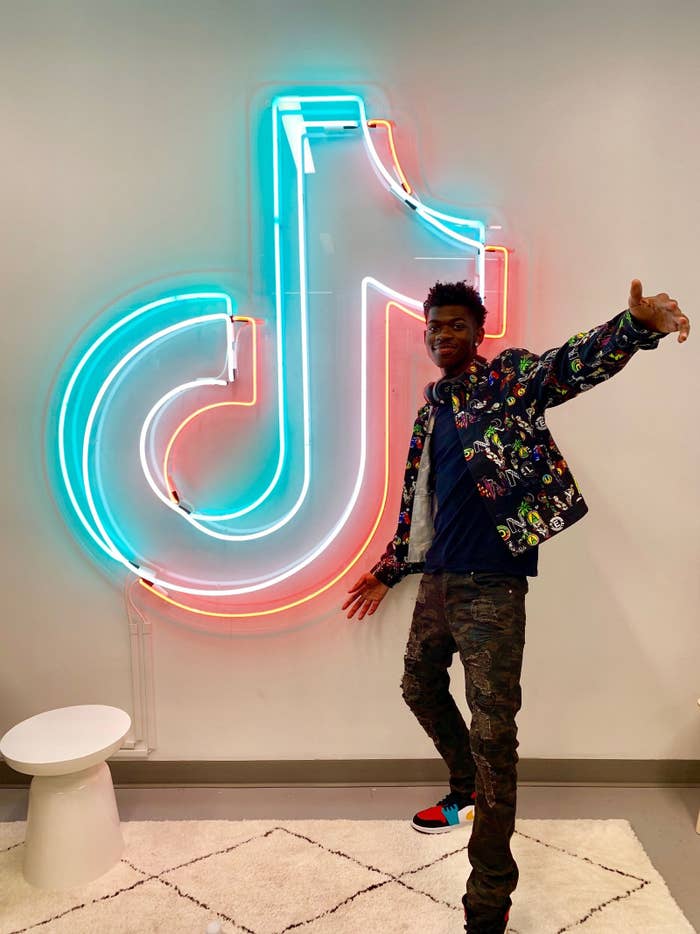 If you spend any time on TikTok, you can probably blame the app for getting a song or two stuck in your head.
Otherwise obscure or old songs like "Flamingo" by Kero Kero Bonito, "Pretty Boy Swag" by Soulja Boy, and "Fake ID" by Riton and Kah-Lo have been given new life by the video app, just to name a few. Truly, can you even call yourself a TikTok user if you haven't found yourself absentmindedly humming "Rockefeller Street" by Getter Jaani?
Recent releases have also become instant TikTok hits, like Travis Scott's "Sicko Mode," Drake's "In My Feelings," or anything by sad teen superstar Billie Eilish.

But then there's the case of "Old Town Road" by Lil Nas X, a song that can credit its incredible viral success to its massive popularity on TikTok.
The viral single has become notable in its own right for its rejection by traditional country music charts. However, it may also be the first clear example of TikTok turning a song into a meme, then into a smash hit.
The song itself was released on Dec. 3, 2018, and Lil Nas X had the savvy from the start to try and turn it into a meme. The 19-year old Atlanta rapper had experience with going viral and creating memes, becoming a tweetdecker on Twitter as a teen.
Lil Nas X uploaded the song to TikTok himself, and credits the app with its success.
"I promoted the song as a meme for months until it caught on to TikTok and it became way bigger," he told Time.

There are hundreds of thousands of videos using "Old Town Road" on TikTok. The app credits this Portal-inspired video as the first to use the official audio.
But the song's big boost came from a hugely popular meme where people drank "yee yee juice," transforming them into a cowboy.

Very quickly, every matter of person and animal was being transformed by yee yee juice.
The meme literally spread around the world. Here's one from Russia.
There's also this video with the most perfect timing.
All this propelled "Old Town Road" to #1 on the Billboard Hot 100. It was also on Billboard's country chart before it was, controversially, pulled off. Since the song's release, Lil Nas X has collaborated with Billy Ray Cyrus on a remix and has signed with Columbia Records.
TikTok has taken note, too. The company — owned by China-based ByteDance — invited Lil Nas to its office and released an accompanying press release highlighting his visit. The song's popularity has turned into an opportunity for TikTok to show how music makers can find success with the app.
"Lil Nas X's success story highlights how talented artists are using TikTok to grow a fanbase and promote their music," said the release.
"TikTok helped me change my life," Lil Nas X said, in the release. "TikTok brought my song to several different audiences at once."
TikTok is frequently compared to Vine, and it's an easy comparison to make. Both are apps with cultlike status where users make short, funny videos. But if you're looking for the major difference between the two, it's not the ability to generate memes, but self-awareness.
Where Vine had a knack for making its homegrown comedians feel special, TikTok has realized it can impress moneymakers in the music industry.
Knowing that, they're probably hoping Lil Nas X is just the first of many viral success stories.