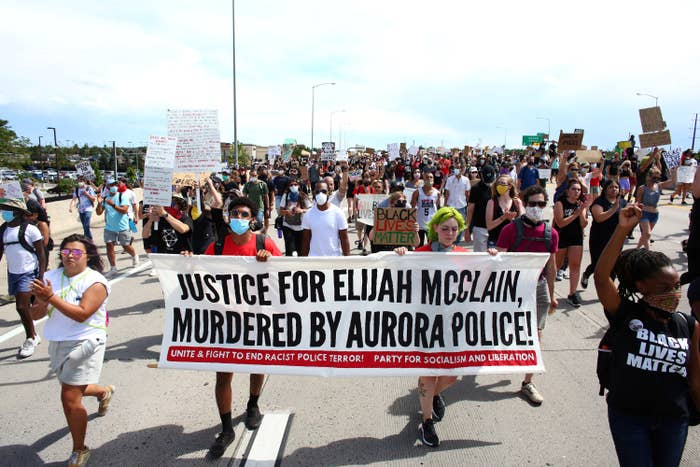 Three police officers in Aurora, Colorado, have been fired, and another has resigned, for their involvement in a photo reenacting a chokehold near the site where Elijah McClain was violently arrested before his death.
Aurora's interim police chief, Vanessa Wilson, announced on Friday that two officers in the photo, Erica Marrero and Kyle Dittrich, have been fired. The third officer in the photo, Jaron Jones, resigned this week.
A fourth officer who was involved in McClain's arrest and received a photo of the reenactment, Jason Rosenblatt, was also fired.
"The last officer that I fired received this photo and replied with an inappropriate comment of 'haha,'" Wilson said at a press conference. "There is absolutely nothing funny about this."
McClain, a 23-year-old Black man, he was arrested in Aurora in August and placed in a chokehold.

He was walking home from a grocery store when he was stopped by the three officers. According to a police report, someone called 911 because McClain was wearing a ski mask and "acting weird" by "waving his arms around."
The officers attempted to pat him down as McClain asked them to let him go. He was placed in a chokehold, which restricts blood flow to the brain, and passed out. When paramedics arrived on the scene, he was given ketamine as a sedative.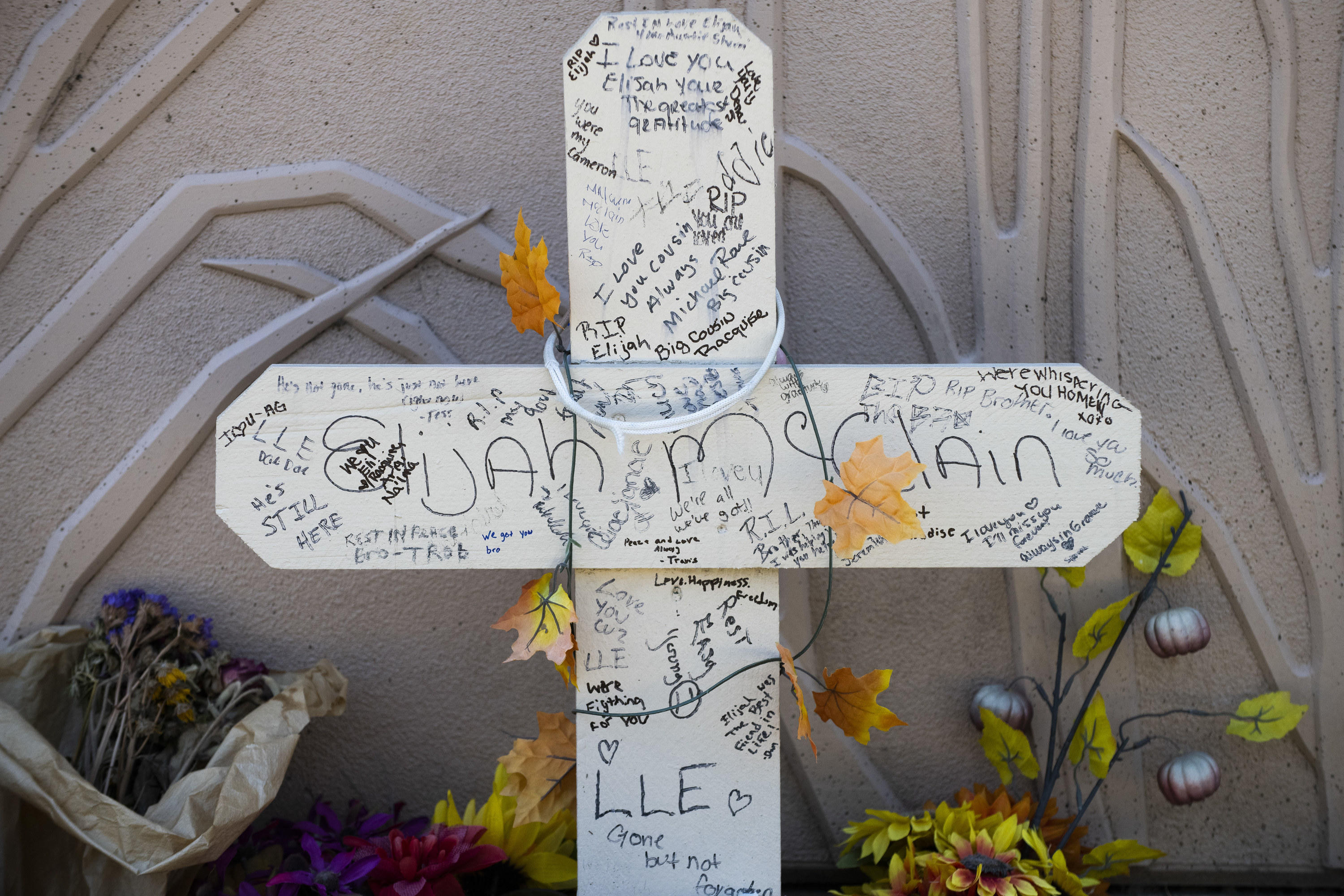 Before he passed out, McClain was struggling to breathe and crying, audio from the officers' body cameras revealed.
"I have no gun. I don't do that stuff," he said. "I don't do any fighting. Why are you attacking me? I don't even kill flies."
After paramedics treated him, he was transferred to hospital where he died three days later.
McClain's death gained renewed attention after the deaths of other Black people at the hands of police in recent months, resulting in protests both in Aurora and around the country.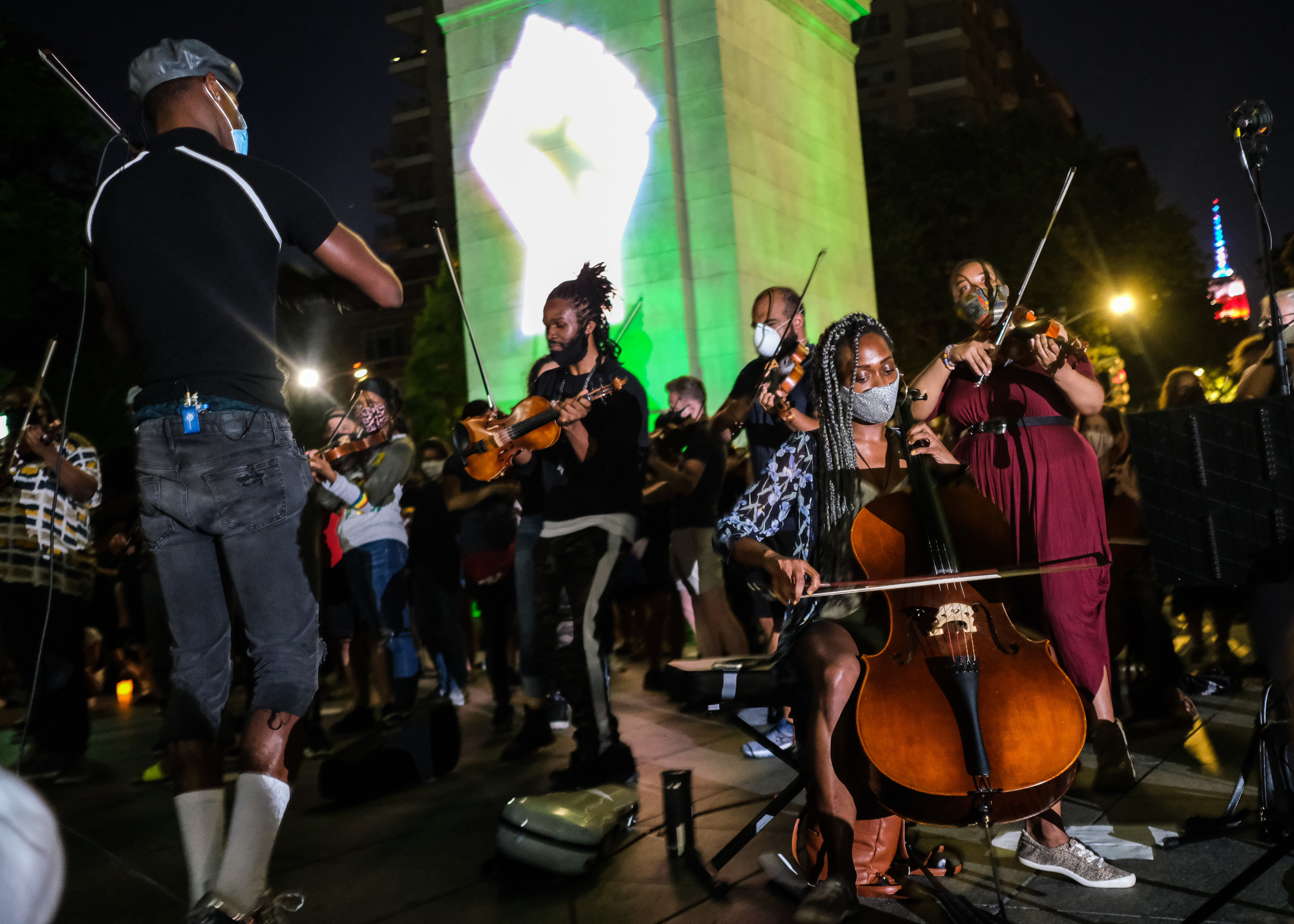 Many of these protests have been violently broken up by police, including violin vigils in tribute to McClain, who was a self-taught musician. He was known to take his instruments to local animal shelters to play for the animals.
In a statement posted on Facebook, the Aurora Police Association said the chief's decision to fire the officers involved in the photo came too swiftly.
"All of the officers involved were ordered to give interviews on very short notice, without proper preparation, outside of their normal work hours, had their phones confiscated and downloaded, and then were given an abbreviated and defective file review process," the union said. "A standard internal affairs case takes several months. This case took 9 days. This investigation is a rush to judgement."
The union also accused Wilson of being driven to act by the chief selection process.
Colorado Gov. Jared Polis announced last week that there will be a new investigation into McClain's death.