Black women in the US are far less likely than other women to breastfeed. But one group of moms in Alabama is working to change that in the most beautiful way.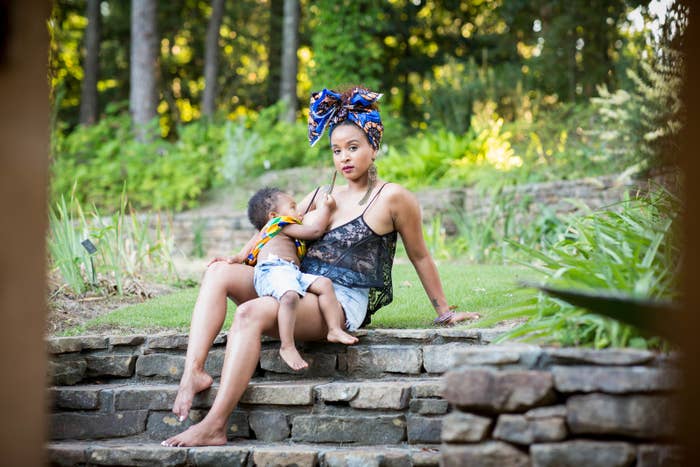 Jennifer Miller is one of the founders of Chocolate Milk Mommies, a group based in Birmingham, Alabama, that's working to normalize breastfeeding for black mothers.
"In our community it's taboo — they look at breastfeeding as a white thing, and it's looked down upon," Miller told BuzzFeed News.
"It's for our babies, it's the best thing possible."
Only 64% of non-Hispanic black mothers decide to breastfeed, compared with 81% of Hispanic and non-Hispanic white women, according to the Centers for Disease Control and Prevention.
in addition to cultural factors, black women are less likely to breastfeed because they are more likely to have to go back to work earlier. They also don't get enough information from doctors and lack access to professional breastfeeding support, according to the CDC.
Breastfeeding can lower a woman's risk of breast cancer, which is particularly important because black women are at higher risk. And breastfeeding protects infants from ear infections, diarrhea, asthma, and allergies, and a bunch of other things.
But breastfeeding doesn't come naturally — most women need to learn how to do it the right way. It often requires a lot of support from family, friends, hospitals, and workplaces to help women consider breastfeeding and to remove barriers so they can continue to do so for months or years.
The American Academy of Pediatrics recommends exclusively breastfeeding until a baby is 6 months old, then continuing breastfeeding mixed with other foods until the baby is at least a year old.
At 12 months of age, only 17% of black mothers are still breastfeeding, compared with 31% of white women and 26% of Hispanic women.
To give women more support, the Chocolate Milk Mommies group has meetups, runs a Facebook group, and lately, has been staging some gorgeous photo shoots.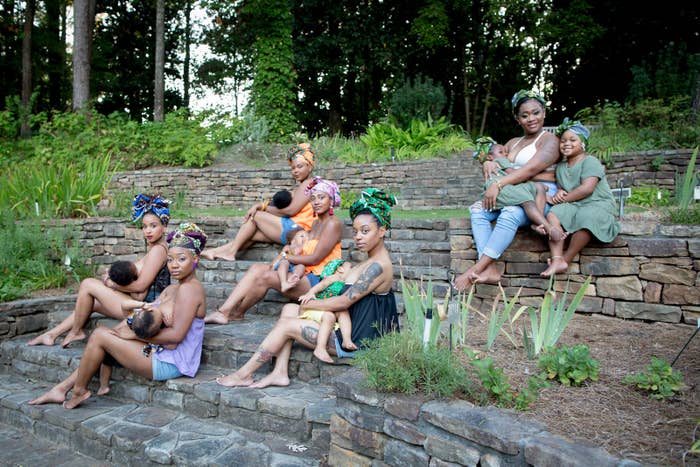 A bunch of women from the group came together for a series of photos with their children.
For this shoot, they wore head wraps to show their cultural roots. Miller said it was an incredible thing to be a part of.
"It was amazing being around more breastfeeding moms and not to feel isolated," she said.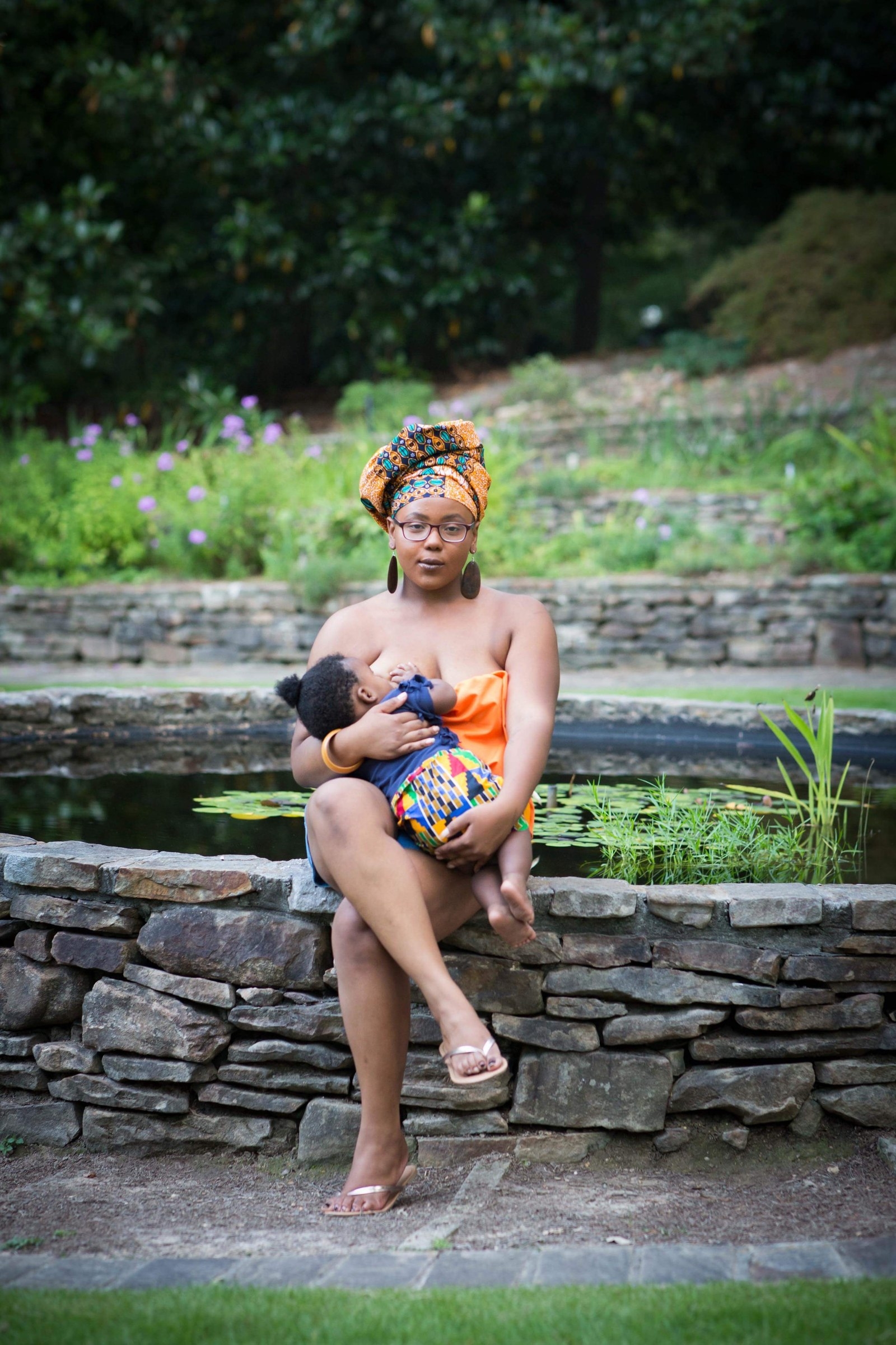 Last year, in their first big shoot, women from the group posed as goddesses while feeding their kids.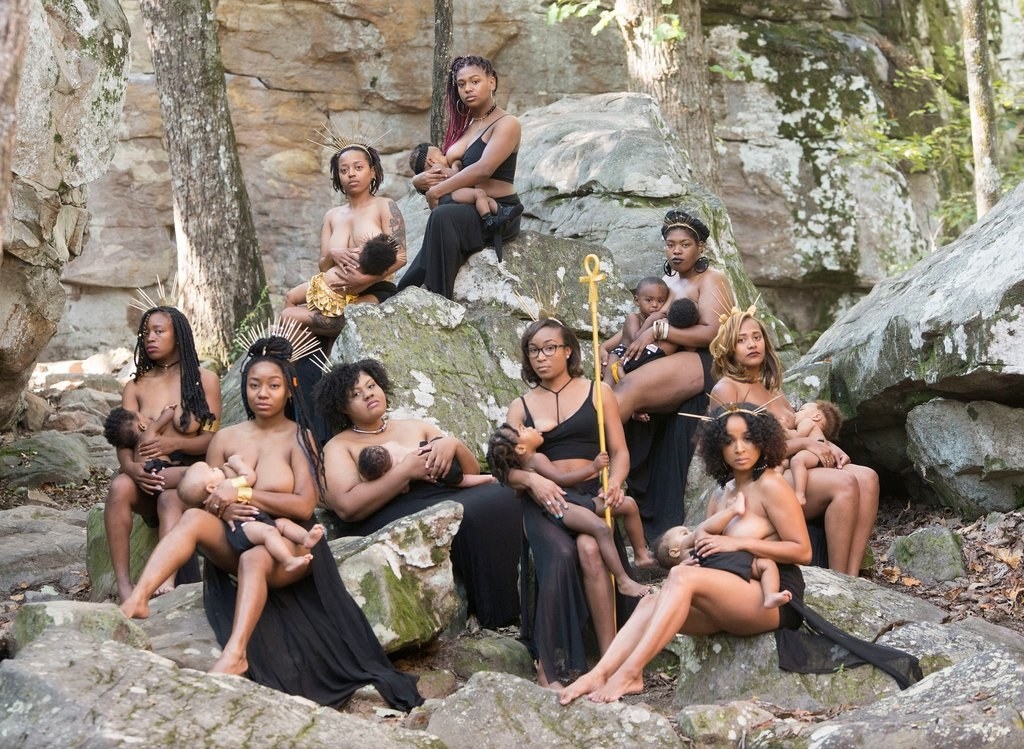 "We had this idea of showing our strength and our beauty while breastfeeding and to break that stigma and what better way to do it than as a goddess," said Miller.
Part of the group's work is also normalizing breastfeeding in public, which, Miller said, can be a challenge.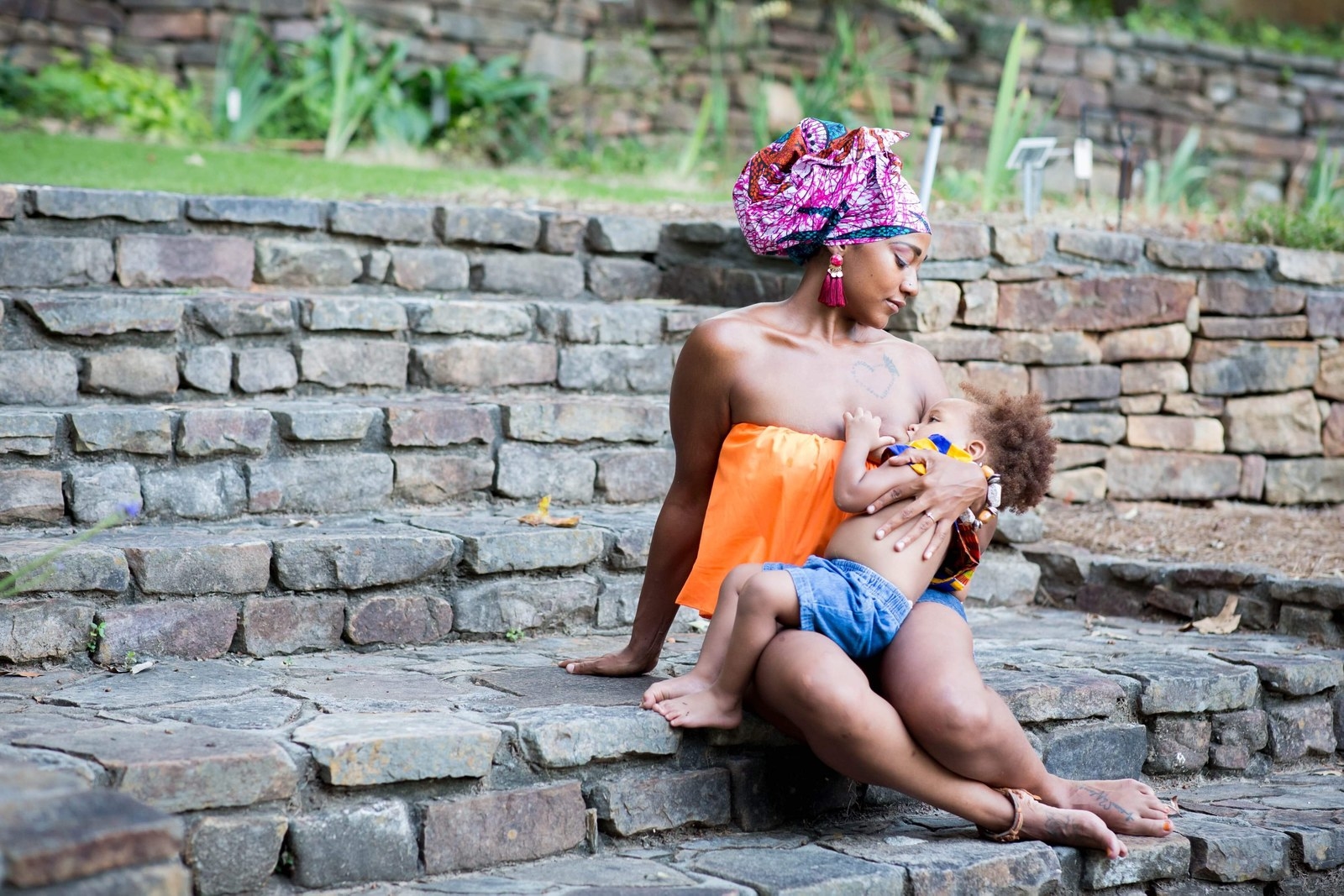 "Down here in Birmingham, we get a lot of backlash for breastfeeding in public, especially with it being a religious state. We get told to cover up a lot," she said.
Breastfeeding was made legal in all 50 states just this past July, when the last two states, Utah and Idaho, passed bills protecting women from repercussions for feeding infants when they need to.
Let's take a minute to contemplate how ridiculous it is that it took so long, or that such laws are even necessary.
Miller said the group has helped her overcome her own hang-ups around breastfeeding.
When her son, Xander, was born, she wanted to stop breastfeeding at six months. Thanks to the group, she's still going strong 19 months later.
"It was definitely amazing to be around women on the same path as me."
"You also got to take in the infant mortality rates that is very high in Alabama, and breastfeeding can also help that," said Miller.
"I think it's important that women in general breastfeed instead of bottle-feed, the benefits are just amazing."