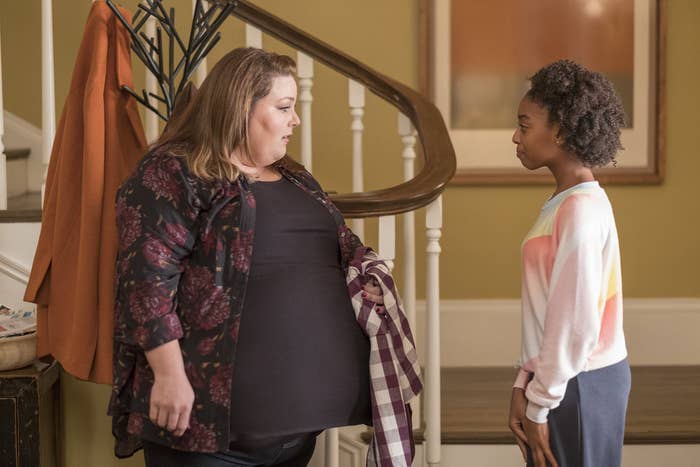 On this most recent season of NBC's This Is Us, Tess Pearson, portrayed by 13-year-old actor Eris Baker, told some of her family members for the first time that she's still figuring things out when it comes to her sexuality.
"Pretty soon, you're going to have your first kiss and your first boyfriend," Tess's aunt Kate Pearson (Chrissy Metz) said to her during the "Six Thanksgivings" episode, which aired back in November.
"Or girlfriend," Tess replied to her aunt, signaling for the first time on the show that she may be part of the LGBT community.
In the episodes since, the character has spoken with her parents, Randall (Sterling K. Brown) and Beth (Susan Kelechi Watson), and told them she thinks she might be gay.
Baker opened up about the experience of representing an LGBTQ character onscreen in an interview on Wednesday, calling the response to Tess's recent revelations "amazing."
"It's been so lovely because I know that we live in a world of hatred and the response and the love that I was getting, the feedback I was getting, was beautiful," Baker said on BuzzFeed News' Twitter morning show AM to DM.
"It's all about embracing love," she said.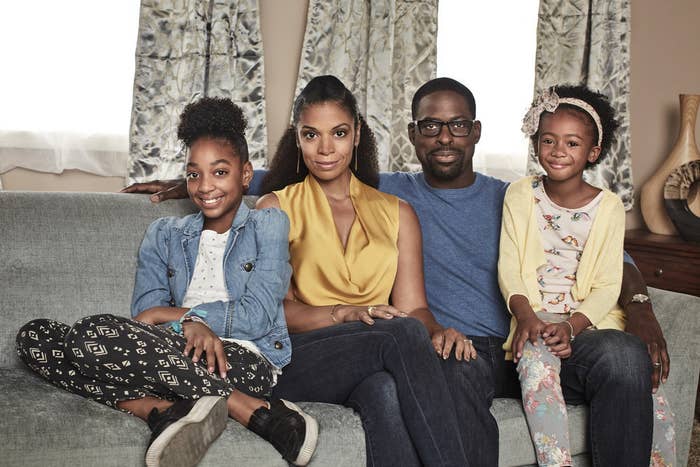 After the episode aired, This is Us executive producer Isaac Aptaker told Entertainment Weekly that Tess quietly announcing her sexuality on the show will "plant a seed for the future" of her character, and that "this is a slow story that will play out for Tess over the life of the show."
"I mean, kids are coming out and figuring this out about themselves younger and younger nowadays," Aptaker said. "So it felt like there was a truth and a modernity to it."
One episode after telling Kate, Tess also told both of her parents that she thinks she might be gay.
Baker told BuzzFeed News that it was important to her to accurately portray Tess's character in those situations and that she put a lot of effort into preparing for that moment in her character's time onscreen.
"I was doing my research because I have no idea what it's like to portray a role like that, so when I was doing my research I saw that there's not lots of young girls who are coming out to their parents on national television," Baker said. "So I definitely took it to heart."
As for how the actor feels about the future of her fictional parents, whose relationship has been on the rocks, Baker said she thinks Randall and Beth are "couple goals" and she hopes they stay together through their recent hardships.
"This is not a perfect family," Baker said.
"This is [like] realistic life and people actually have problems and they're going through it," she said, "but they're working it out together as one."