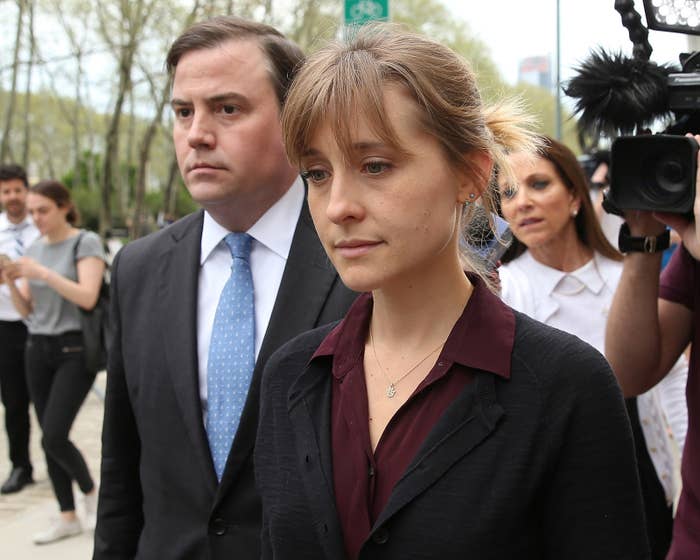 Former Smallville actor Allison Mack, who was arrested in April for her involvement in Keith Raniere's alleged sex cult, has asked for more lenient bail restrictions so she can work again while she awaits her upcoming trial.
In a letter from Mack's lawyers to a Brooklyn federal judge Tuesday, the actor requested permission to leave her house to seek work, go to school, and also attend religious services once a week.
"The proposed modifications will allow Ms. Mack to contribute to society and her own self-betterment while she awaits the resolution of the criminal charges," her lawyers wrote.
"These activities not only will allow Ms. Mack to use her time productively while awaiting trial, but will also assist with her reintegration into society if she is vindicated of the charges or even in the unlikely event that she is convicted after trial."
Mack's lawyers didn't immediately respond to a request for further comment.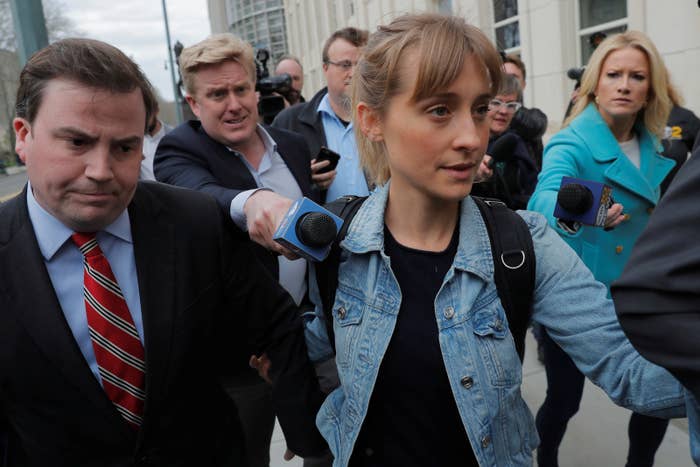 The actor is currently in home detention at her parents' California residence and is only allowed to leave for court appearances, attorney-related visits, and any necessary medical treatments.
She was arrested in April and pleaded not guilty to charges of sex trafficking, sex trafficking conspiracy, and forced labor conspiracy.
Mack was allegedly Raniere's second in command in a master–slave cult that masked itself within a self-help organization called NXIVM.
According to court documents, Mack forced women to submit damaging collateral in order to join the secret group, and then threatened to release this information if they failed to perform their duties, which included having sex with Raniere.
The 35-year-old faces a minimum of 15 years in prison and up to a life sentence if convicted.
While she's most famous for playing Chloe Sullivan on the CW's Smallville, which ran from 2001 until 2011, Mack has also appeared in lesser-known TV shows like Wilfred, The Following, and American Odyssey.