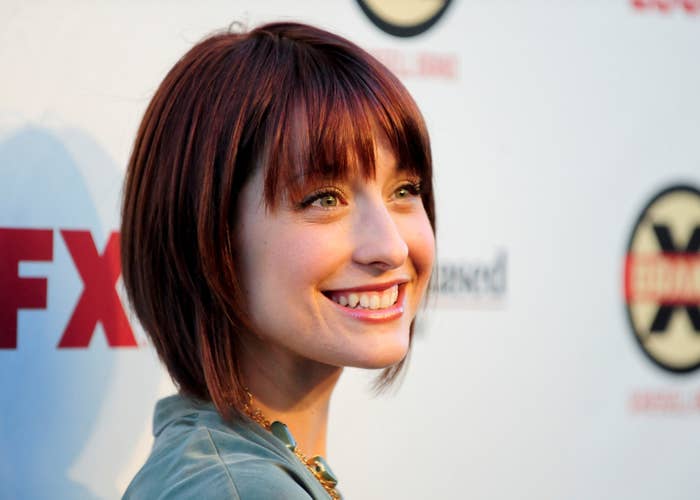 Allison Mack, best known for her role in the TV hit series Smallville, was arrested on Friday and charged for her alleged involvement in a secret sex trafficking cult led by Keith Raniere, who was also arrested in March.
Mack and Raniere were both charged with sex trafficking, sex trafficking conspiracy, and forced labor conspiracy. The two face a minimum sentence of 15 years imprisonment and could potentially receive a lifetime imprisonment sentence if convicted.
She pleaded not guilty when she was arraigned on Friday afternoon before United States Magistrate Judge Cheryl Pollak. Mack was ordered to be detained, and there will be another bail hearing on Monday in Brooklyn Federal Court.
There is currently no set date for Keith Raniere's arraignment.
"As alleged in the indictment, Allison Mack recruited women to join what was purported to be a female mentorship group that was, in fact, created and led by Keith Raniere," United States Attorney Richard Donoghue said in a press release.
"The victims were then exploited, both sexually and for their labor, to the defendants' benefit. This Office and our law enforcement partners are committed to prosecuting predators who victimize others through sex trafficking and forced labor."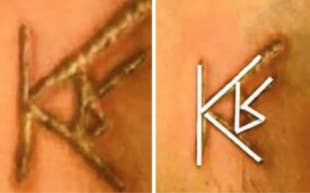 A representative for Mack told BuzzFeed News, "At this time, I have no comment regarding the arrest of Allison Mack."

Raniere allegedly created a "master–slave" cult behind the facade of a self-help organization called NXIVM. Authorities alleged he manipulated women into "master–slave" sexual relationships and forced them to follow strict diets and respond to his call whenever they were summoned.
The women were also forced to endure 20–30 minute branding "ceremonies," where Raniere's initials were burned into their pubic region with a cauterizing pen, authorities said.

Mack and Raniere's arrests follow a November investigation published by the New York Times that revealed details about NXIVM and the secret group within it called DOS, which is also known as "Lord/Master of the Obedient Female Companions." The reported ongoings of this sex cult were described by ex-members, who said women are extorted into having sex with Raniere and are also branded with his initials on their hips.
When Raniere was arrested, some news outlets reported that Mack was briefly seen in a video of Raniere being taken by authorities outside of Puerto Vallarta, Mexico. There are also a series of YouTube videos from 2017 hosted by a channel titled "Keith Raniere Conversations" where Mack interviews Raniere.
Mack was allegedly Raniere's second in command. According to court documents, Mack made her "slaves" have sex and engage in sexual activity with Rainere and threatened them by saying she would release the damaging collateral that they were required to submit in order to join NXIVM. As a result, Mack allegedly benefited financially or received another form of value from Raniere.
Court documents also say that Mack and Raniere threatened members of the cult with serious harm if they did not perform "labor services."
"As this pyramid scheme continues to unravel, we ask anyone who might have been a victim to reach out to us with information that may further our investigation," FBI Assistant Director in Charge William F. Sweeney Jr. said in a press release.

Mack played the role of Chloe Sullivan on the CW's Smallville from 2001 to 2011, and in the years since then her acting career tapered off.