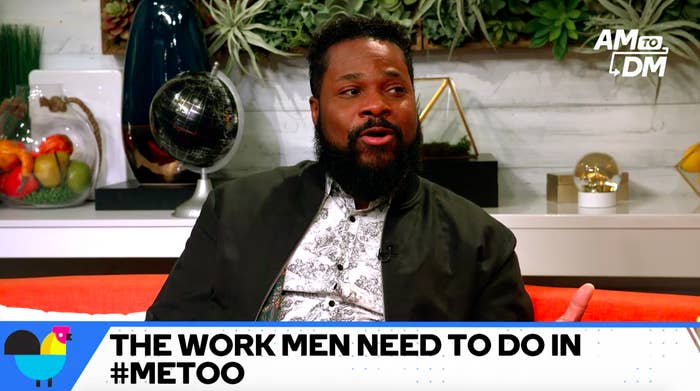 Malcolm-Jamal Warner, famous for playing Theo Huxtable on The Cosby Show, said men need to be more accountable in light of the #MeToo movement.
When the actor stopped by BuzzFeed News' Twitter morning show AM to DM on Tuesday morning to chat about his new role on Fox's The Resident, Warner also dropped some insight about what it means to be a man in the current climate.
"There's a difference between smart men and men who just don't get it," Warner said.
When asked what he's been thinking about this past year since conversations about sexual harassment have opened up, Warner said he now recognizes jokes that he and other men might've made in the past are no longer acceptable.
"For example, a joke comes up that I think might be funny, but I don't know this woman well enough to know how that joke is going to land on her, so the best thing to do is just keep it to myself," Warner said.
"And I think if we can do more of thinking before we speak, I think that can really go a long way."
Warner said he's even been in a position where he's had to address his own friend who didn't "realize what he was saying."
"I was like, 'Dude, you gotta be careful with that,'" he said. "We're in a different kind of awareness that we all need to be aware of, if you will."

One of the more significant outcomes of the last year was Bill Cosby, Warner's former costar and creator of The Cosby Show, being sentenced to 3 to 10 years in prison for sexual assault.
Cosby was sentenced last month for raping Andrea Constand in 2004, but more than 60 other women have also said the 81-year-old drugged and sexually assaulted them over the course of decades.