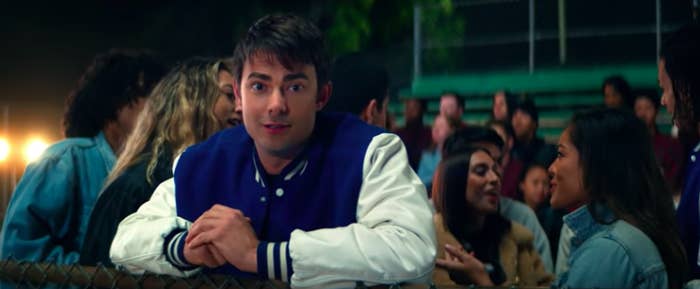 Jonathan Bennett, who stars as Aaron Samuels in Mean Girls, almost didn't believe it when Ariana Grande's manager slid into his Instagram DMs the week before Thanksgiving to ask him to take part in her "Thank U, Next" music video.
But when he called up his personal representatives and confirmed the news, he jumped at the chance to reprise his iconic early '00s role alongside one of today's most popular music artists.
"It's why I love Ariana Grande, because she gives her fans what they want," Bennett told BuzzFeed News. "With all the craziness going on in the world right now, to just put this video out…you just smile when you watch it 'cause it's just fun."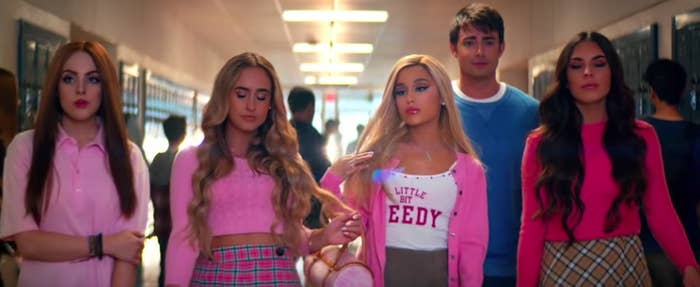 On Nov. 19, Bennett showed up to a high school in Beverly Hills where the music video was in production and spent three hours on set filming his part in one of the most highly anticipated music videos of the year. When he initially arrived at the shoot, Bennett watched as Grande filmed scenes in homage to Legally Blonde that also appear in the video.
"After every take, everyone would just applaud and laugh and be so excited," he said. "With all the crap that's happened to her in the past year, to have be around all these things that make her happy, you can totally see that shining through."
In order to get back into his original character from 2004, Bennett said a group of seven people worked on his hair and makeup, "taping and gluing everything back up where it belongs." The hair stylists even flat-ironed each piece of his hair "to make it smooth," a signature characteristic of Aaron Samuels'.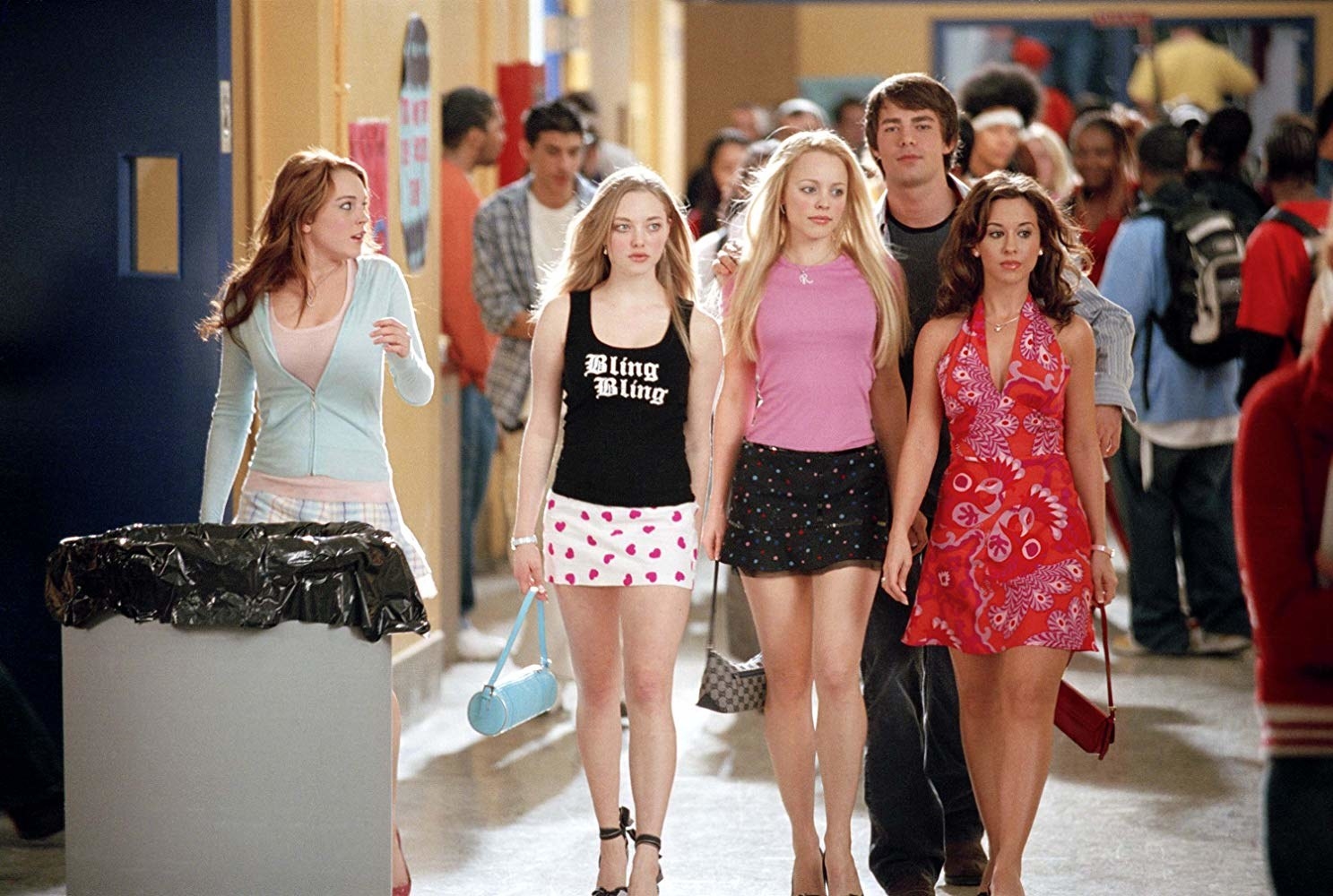 "I hadn't had that done in 14 or 15 years, so to have that done and then look in the mirror for the first time with the blue sweatshirt on, it definitely gave me chills," he said.
Bennett appears in a couple of scenes in the final cut of the video: The opening sequence when he says, "Ariana Grande told me my hair looked sexy pushed back. She's not wrong," and later when he walks down a high school hallway with Grande dressed as Regina George and three of her other friends, evoking a scene from Mean Girls. Bennett said that from his vantage point, watching the girls walk down the hallway in slow motion felt "identical" to the original film.
"When I walked into the hallway for the first time and saw all the blue lockers and all the kids standing there, it literally transported me back to being with Lindsay Lohan and everyone else," Bennett said. "If you're going to do this, you're going to do it right and you're going to do it big. Ariana did exactly that."
Mean Girls' Stefanie Drummond, who famously says, "I saw Cady Heron wearing army pants and flip-flops, so I bought army pants and flip-flops," also makes a cameo in the "Thank U, Next" video. Bennett said he wasn't expecting to see her on set, but immediately recognized her "distinct voice" when he was walking down the hallway and was happy to be reunited with Drummond after about 15 years.
"Mean Girls was such a meaningful moment in my life and it was so much fun shooting this music video and getting to recreate it," he said. "I hope by recreating that character I'm able to add just a little bit of happiness to people watching, which is what I think Ariana wants to do: Give the world a big hug and make them feel good."