Actors Amy Schumer and Emily Ratajkowski were among protesters detained Thursday at the Hart Senate Office Building in Washington, DC, while demonstrating against the nomination of Brett Kavanaugh to the Supreme Court.
Photos and videos posted on Twitter show Schumer being detained alongside other protesters, including her I Feel Pretty costar Ratajkowski.
In a video posted to Twitter, a cop asked Schumer, "Do you want to get arrested?"
"Yes," she replied, holding a sign that reads, "We believe Anita Hill."
In another video sent to the daughter of one of the women protesting, Schumer said, "I think we're going to get arrested."
MSNBC also aired an image that appeared to show the comedy actor being detained.
Ratajkowski also posted a photo of herself in the nation's capital with the caption, "Today I was arrested protesting the Supreme Court nomination of Brett Kavanaugh, a man who has been accused by multiple women of sexual assault."
"Kavanaugh's confirmation as a Justice of the Supreme Court of the United States is a message to women in this country that they do not matter," she wrote. "I demand a government that acknowledges, respects and supports women as much as it does men."
A representative for Ratajkowski confirmed she was arrested but provided no further details.
Earlier, the entertainers had attended a protest outside the Capitol along with New York Sen. Kirsten Gillibrand.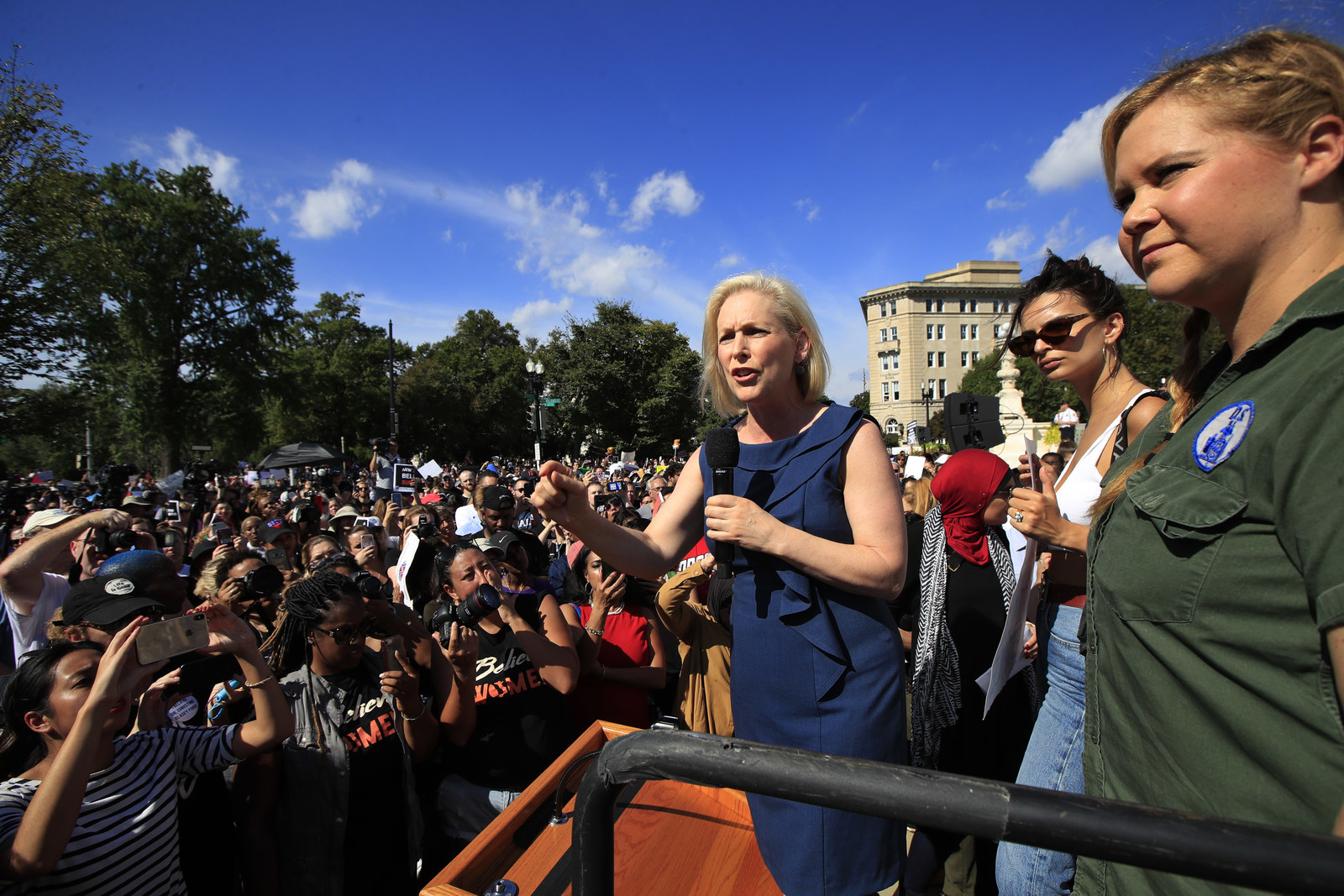 The protests came after news that the FBI had completed its investigation of Kavanaugh following sexual assault allegations from Christine Blasey Ford and other women. The FBI did not interview Ford or Kavanaugh for its investigation.
The United States Capitol Police said officers arrested 293 people for "unlawfully demonstrating" in the Hart Building. Another nine people were arrested at a separate protest in the Dirksen Senate Office Building.
Schumer's father is a cousin of Democratic Senate Minority Leader Chuck Schumer.