Two staff members tasked with caring for newborns at the Jacksonville Naval Hospital were removed from their positions after posting inappropriate images of the newborns to Snapchat.
One photo shows a worker's middle finger in the foreground with a baby lying wrapped in a blanket with the caption, "How I currently feel about these mini Satans."
A video posted by WJAX in Jacksonville, appears to show a worker handling a baby improperly and laughing.
The Navy Surgeon General condemned the employees' actions in a statement released Wednesday, saying, "Members of the Navy Medicine team represent the Navy 24/7. Unprofessional and inappropriate social media behavior is inconsistent with both our core values of honor, courage and commitment, as well as our medical ethics, violating the oaths we took for our profession and office."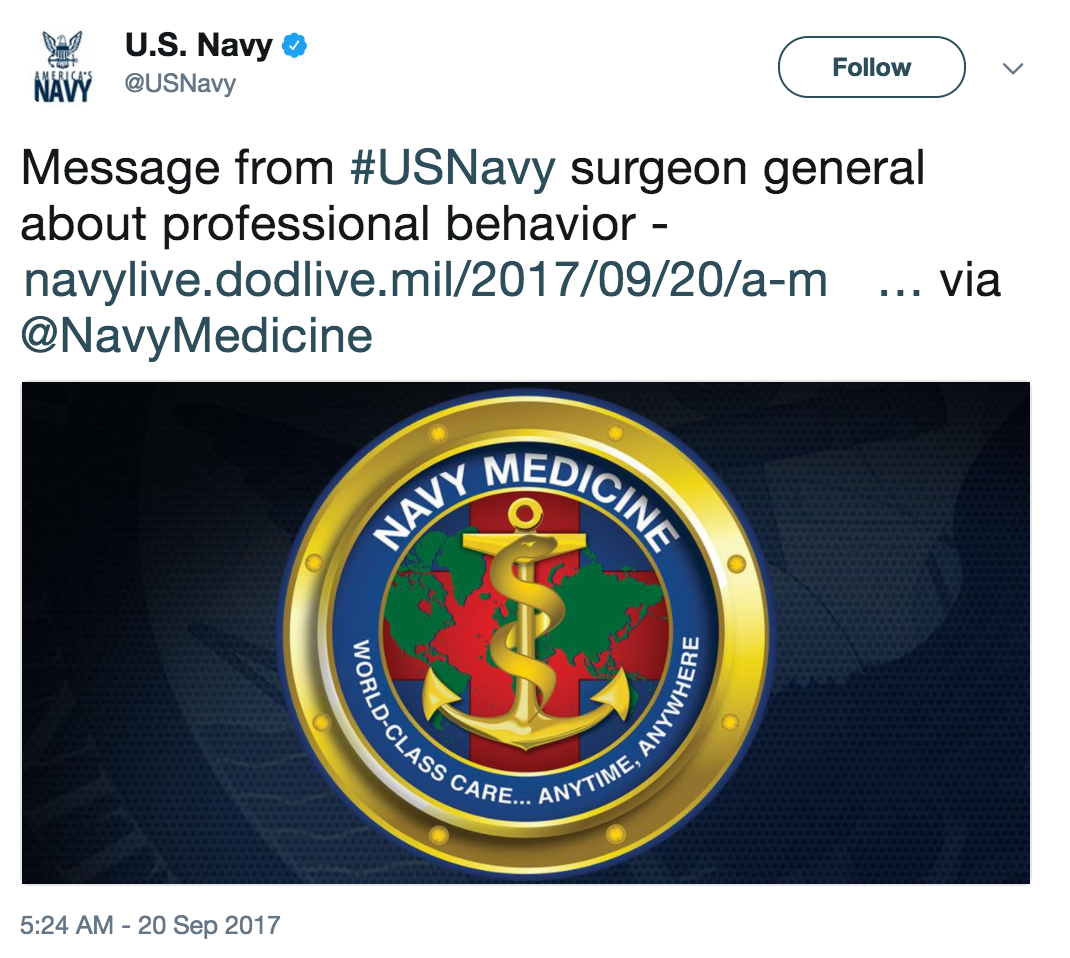 In a Facebook post, officials at the Naval Hospital Jacksonville said the two workers were not nurses and that the parents were made aware of the incident.