If you missed it, on Sunday Russia won its knockout stage World Cup match against Spain.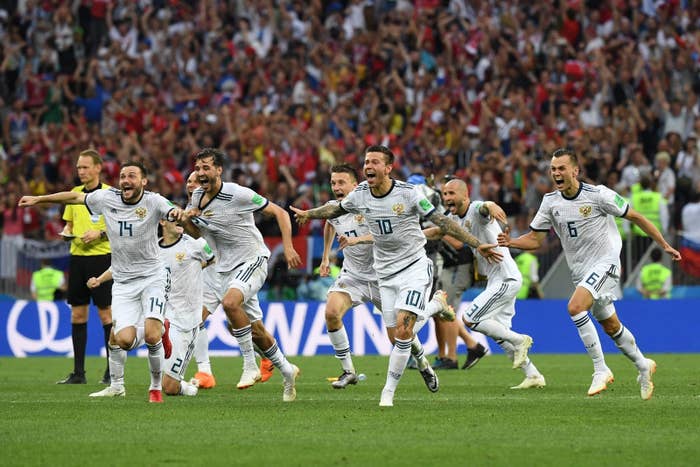 The win marked the first time since 1966 that a Russian team had made it through to the quarterfinals of a World Cup. It's safe to say that Russian fans were pretty happy.
Super happy.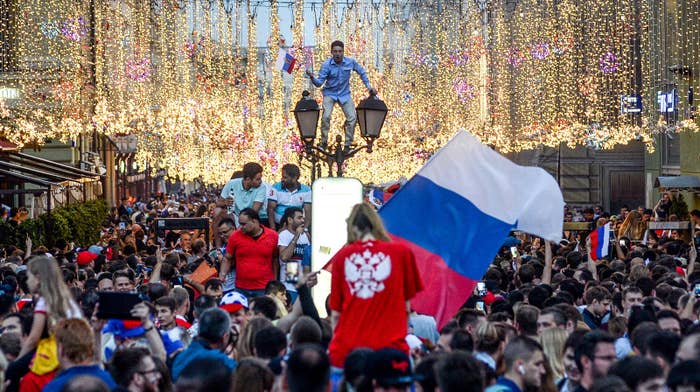 So happy that Moscow turned into a giant street party. Journalists, locals, and fans who had traveled to Russia for the World Cup documented the city's celebrations on Twitter.
People chanted on the metro.
And the streets of Moscow were full of people who wanted to keep the party going through the night.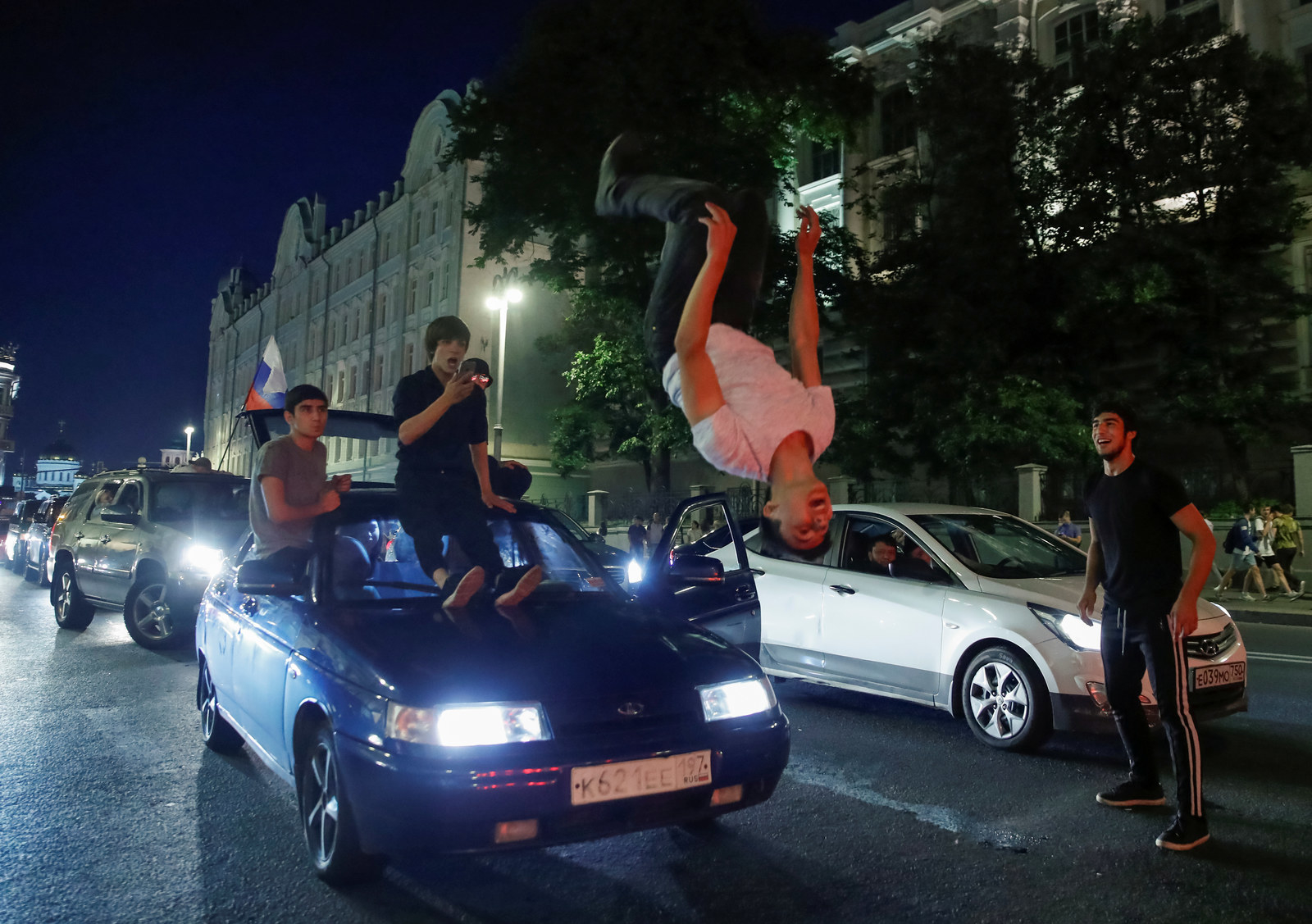 Fans from across teams represented at the tournament also joined in.
And it lasted well into the morning.
You can only imagine what the party will be like if Russia wins its next game...