Millie Bobby Brown is a 14-year-old actor best known for her role as Eleven in Stranger Things.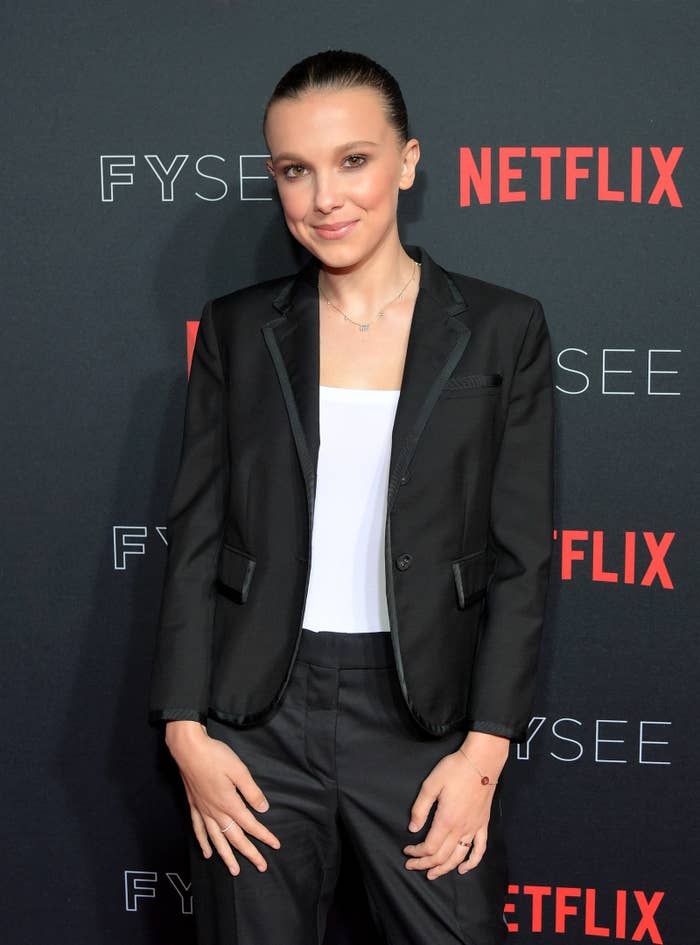 Brown is active on social media, regularly posting on her Instagram, Twitter, and Snapchat accounts.
Recently, people have noticed a meme in which fake anti-gay statements and quotes are photoshopped over images of the actor.
And others just imply she holds anti-gay views. All the quotes and stories that appear to have been said by her or relate to her are fake.
The meme seems to have two origins: first, a now-infamous series of tweets by @kelsfiona from November 2017.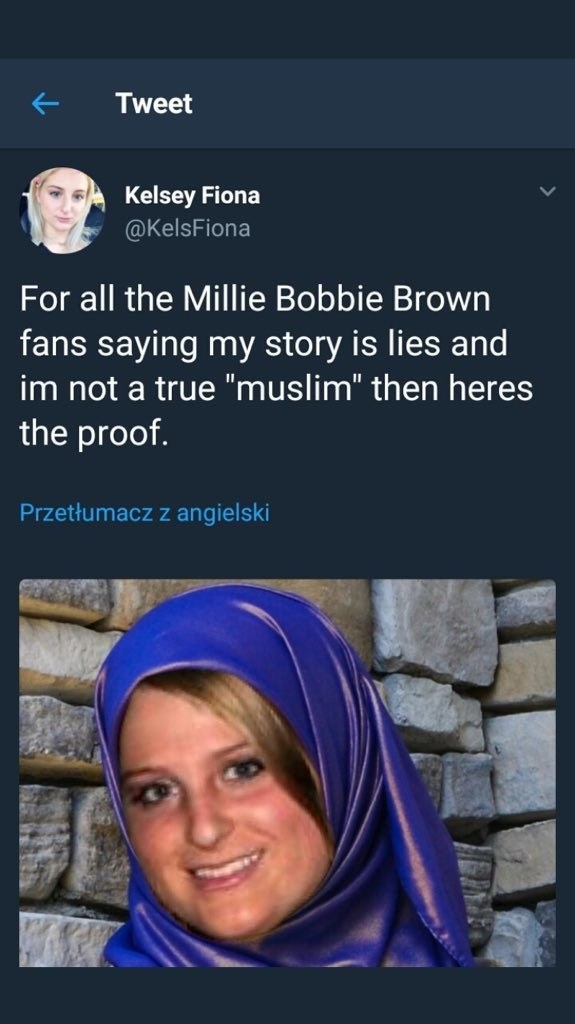 And then as part of the hashtag #TakeDownMillieBobbieBrown.
The hashtag appears to have been started as a joke by fans, but elements of it grew outside the hashtag and became memes in their own right.
While the meme quietly continued for the past several months, it gained popularity again in June.
Hannah, a 17-year-old from England, told BuzzFeed News that she had contributed to the meme because she thought it was funny and part of a greater running joke of making it look like celebrities have said controversial things.
"It would be so unlikely for Millie to ever actually say anything that homophobic that it's hilarious," she said.
Hannah said that she is gay, and if she were straight she wouldn't be using anti-gay language or finding it funny.
The meme has been taken by some on Twitter to be "gays-only" and not for use by straight people.
However, the meme has provoked a backlash from people who see it as bullying.
Many have condemned its use and said they don't find it funny.
And some have become worried people will take the meme seriously.
Caa, 21, told BuzzFeed she condemned the meme due to Brown's age and its theme.
"People are willingly using the face and name of an innocent 14-year-old girl pretending she is homophobic and racist and editing photos of her (which will undoubtedly be believed by some)," she said. "It's so ignorant and horrible."
She also said that being part of the LGBT community is not an excuse for sharing the memes: "I am LGBT and I don't agree with the meme as not only LGBT people will view the content and will give them a belief to retweet and use these memes that include slurs."
However, tweets expressing disapproval of the meme usually prompt responses from more people using the meme.
On Tuesday, it appeared Brown had deleted one of her Twitter accounts. Some people blamed the meme for this.
BuzzFeed News has reached out to Brown's reps for comment.