This is Mert Alas, a 17-year-old from Adana, Turkey. His Twitter handle is @mertalas, with an L.
This is also Mert Alas, a 45-year-old photographer also from Turkey, but working in the U.S. He is a renowned fashion and celebrity photographer. His Twitter and Instagram handle are @mertaIas, with an I.
When photographer Mert and his friend Kim hang out together she often takes photos and uploads them to Twitter and Instagram. Unfortunately, Kim's been tagging 17-year-old Mert.
The teenager started to respond with affectionate replies.
Kim still hasn't noticed and keeps on tagging the wrong Alas.
Poor Mert.
Now the 17-year-old has become a minor celebrity thanks to the confusion, with his story being featured on Turkish news sites.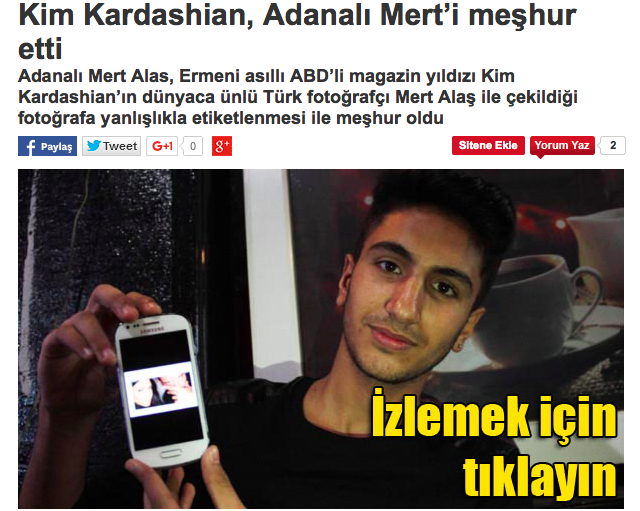 Speaking to Turkish publication Milliyet, Alas said he doesn't mind the confusion as it got him more Twitter followers.
"Before this I had 200 followers," said Alas. "Thanks to Miley Cyrus I got 600. And after Kim I got 65 more."
A happy ending for all, then. 🙏🏽